Porsche Open Track Day: Where Learning Is Actually Fun
Reviews The thematic and often-quoted Spider-Man phrase - "With great power comes great responsibility" is a mantra that does not only apply to superheroes but also humans of all walks of life, and that includes sports car owners.
While superheroes have their mentors and trustworthy assistants to guide them on using their powers responsibly and being in total control at all time, sports car owners hone their driving skills and learn how to master their cars at track days and driving experience events.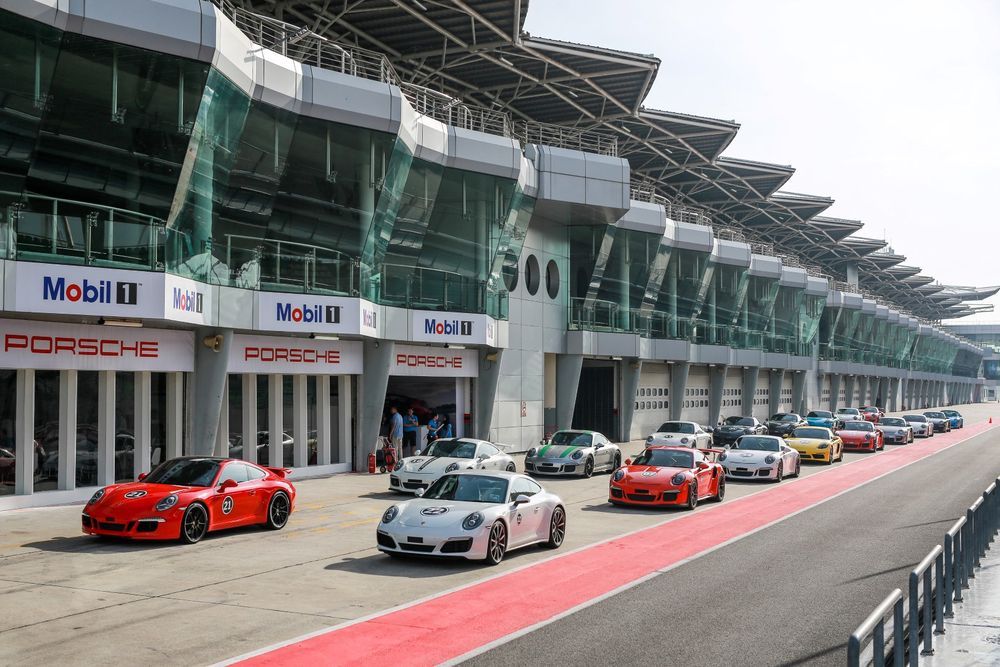 Speaking of which, one brand that has been avidly organizing track days for its customers in Malaysia in an effort to give them the platform to improve themselves, is Porsche with its quarterly 'Porsche Open Track Day' event at the Sepang International Circuit.
"It is not only a way of showing appreciation to our customers, but also an opportunity for them to realise and maximise the full potential of their cars and to experience a day of adrenaline-pumping driving," said Arnt Bayer, Chief Executive Officer of SDAP.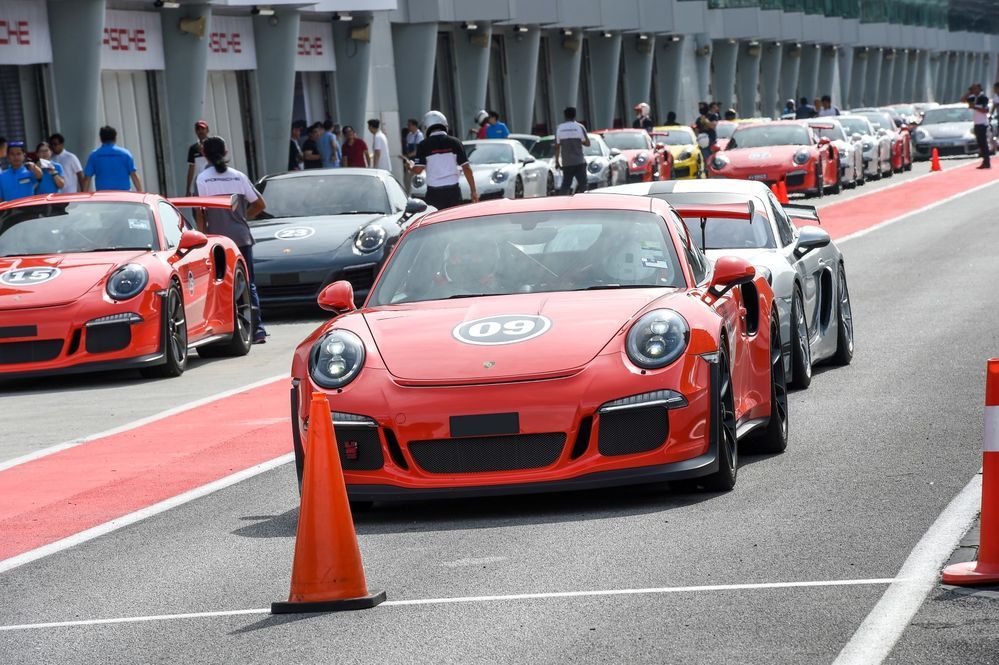 That said, the final round of this year's Porsche Open Track Day took place on a bright Sunday morning last month, where owners as well as a few members of the press were offered the opportunity to enjoy an exhilarating day of track driving in all the lovely cars you see in the photos here.
Organised in collaboration with Michelin and Mobil 1, the Porsche Open Track Day is open for any Porsche owner out there. All he or she has to do to be a part of the event is contact SDAP and sign up for a nominal fee.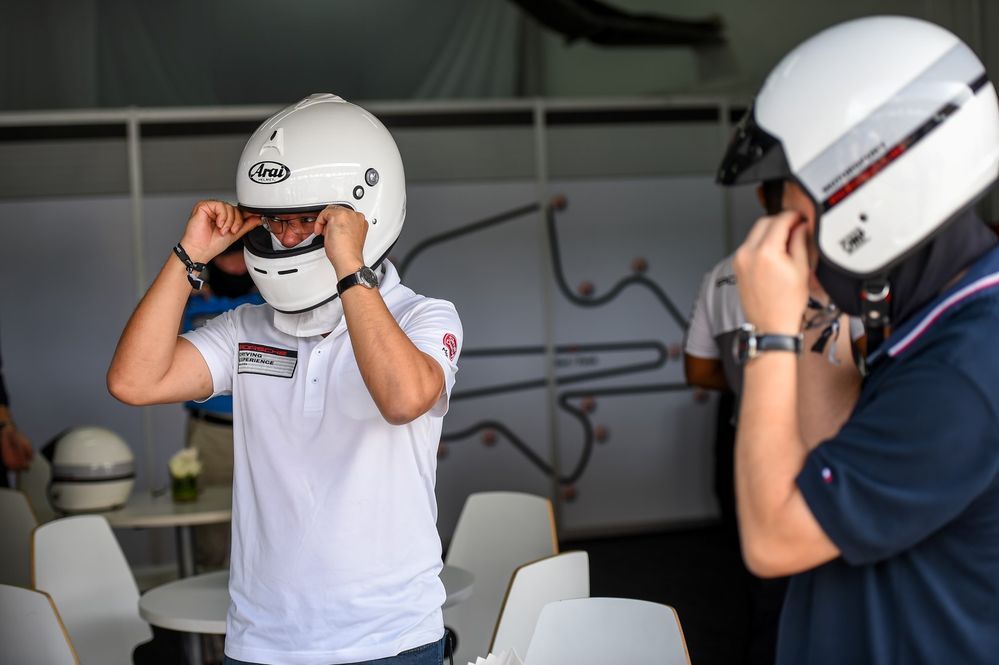 With close to 50 cars participating in last month's session, customers started arriving as early as 7.30 am, where SDAP's technical team was ready to begin checking every car present to ensure that they were fit to be driven on the circuit.
And while they were busy with the cars, guiding us through the day were the Porsche certified driving instructors, all of whom are professional drivers with ample racing experience.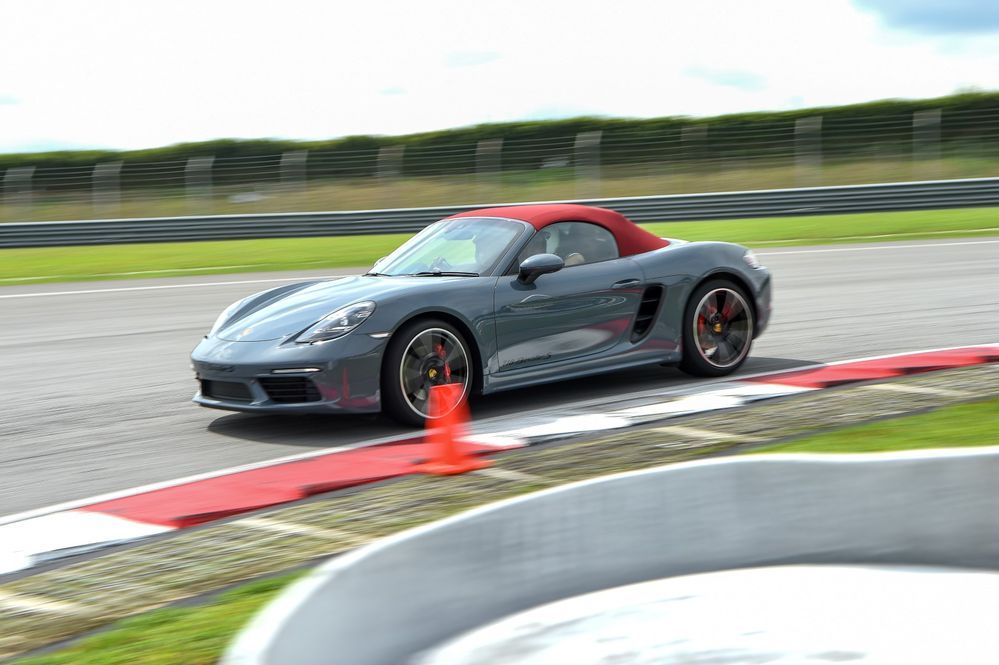 One of them was Porsche Carrera Cup Asia race driver Will Bamber, who shared his knowledge and track experience during the one-to-one coaching session on the racetrack.
We also had local stars like Admi Shahrul, who was one of the drivers for the recent Sepang 1,000 km race-winning Proton R3 Racing Team.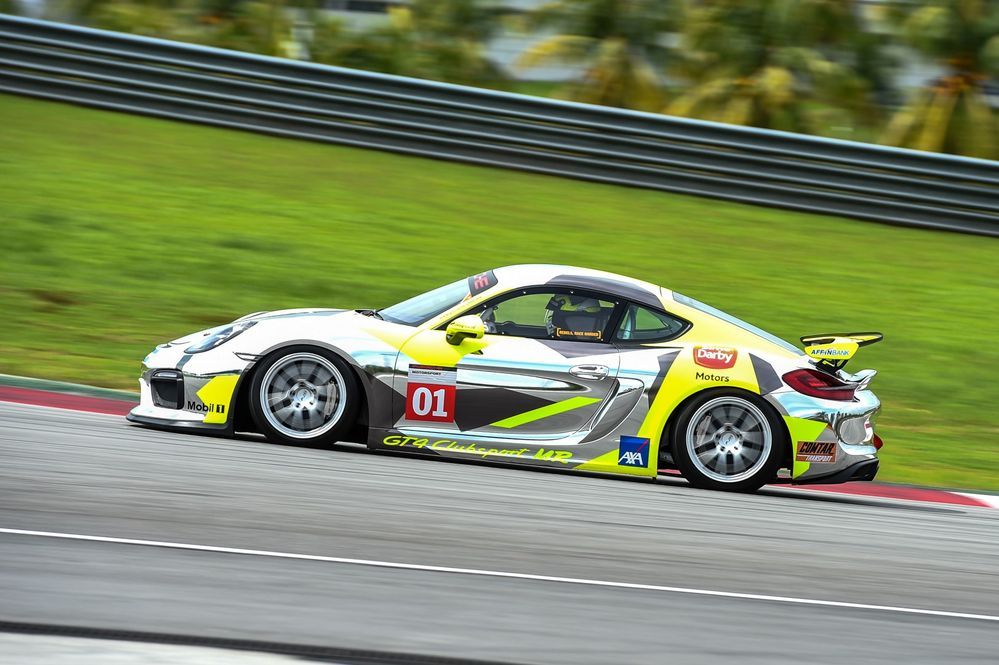 Some participants were lucky as they got the opportunity to go on taxi rides with Will Bamber in the Cayman GT4 Clubsport, which is a track-ready version of the 2-door mid-engined sports car. Many said that it was definitely the highlight of the day as they could not only experience the sheer performance of the car, but also got to witness the mighty impressive driving skills of Mr.Bamber.
Our rides for the day were the Porsche 718 Boxster S and the 718 Cayman. The Cayman comes with a 2.0-litre turbocharged engine producing 300 hp and 380 Nm of torque, while the Boxster S is powered by more powerful a 2.5-litre turbo engine kicking out 350 hp and 420 Nm of torque.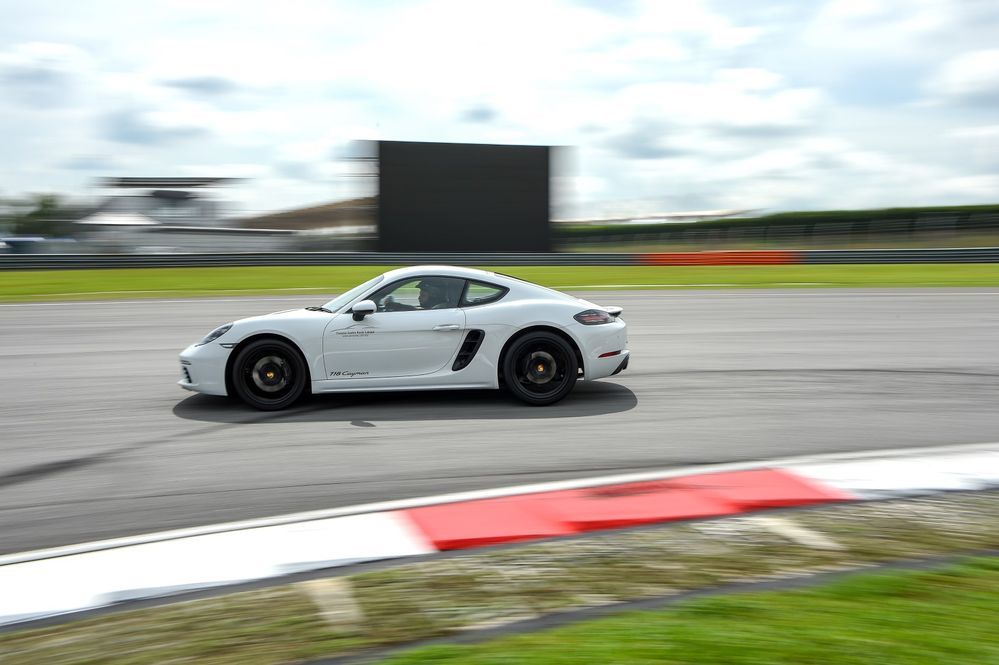 With an instructor in each car, the four members of the press took turns to drive the Cayman and the Boxster S one after another for three or four laps per run for about three hours with small breaks in between. In total, we managed to cover between 12 to 16 laps each throughout the whole session.
It might not sound like much but the truth is that one can learn so much from the instructors in that period, such as:
Features in the cars driven
The circuit
Sitting position
The right way of holding the steering
Following the racing line
Braking - How to do it and when to do it
Cornering - Approaching / exiting / do's and don'ts
Overtaking safely
Giving way to faster cars
Steering correction
Truth be told, the things listed above are only the tip of the iceberg as there is still so much to learn. For us, the valuable lessons which we learnt on that day were:
Stay within your comfort zone. Do not push yourself or the car beyond that just because someone else is going faster, as different people have different limits.
Focus on aceing only one sector of the circuit every time you attend a track day, until you have the whole circuit memorised.
Practice, practice, and practice.
Have fun. Focus on improving yourself. Don't turn track days into "penis-measuring contests" as more often than not, there will be someone faster than you.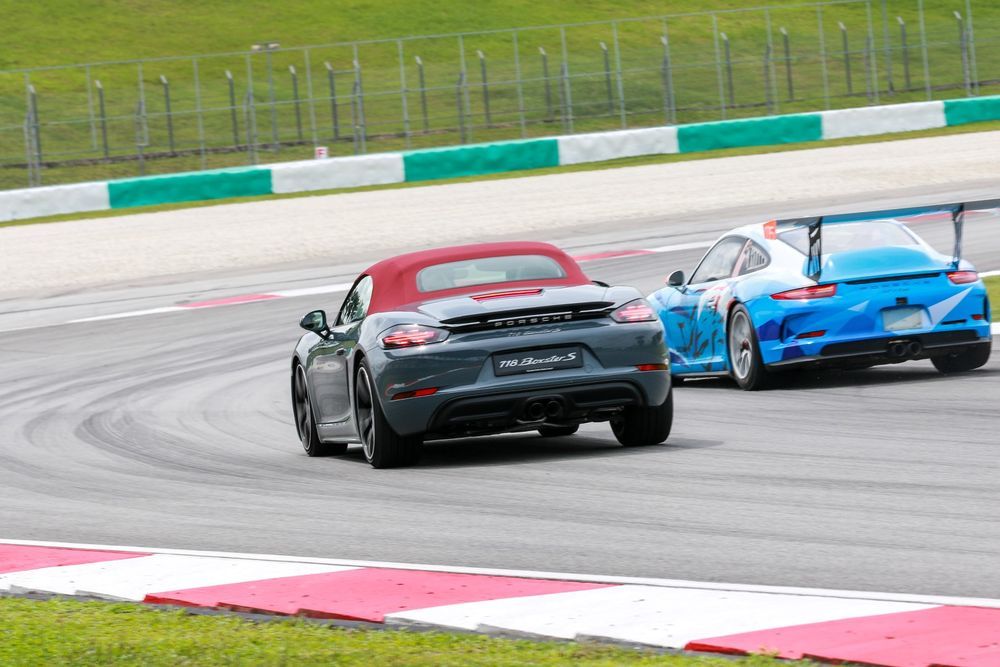 As for the owners, most of them looked like they already had the circuit programmed in the back of their heads, gunning it in their machines ranging from 911s from a decade ago to the current 911 GT3 RS. They also had the option of getting an instructor to hop into the car and give feedback and tips on improving their skills.
As the session was edging closer to the end, winners of the Time Trial Programme which was ongoing throughout the day were awarded with trophies, memorabilias, and most importantly - a spot on the "wall of fame". The fastest lap time of the day was 2 minutes and 15 seconds, clocked by a gentleman piloting his 911 GT3 Cup.
The media car was also there on the time board, somewhere at the bottom. We shall not go there, shall we?
So, as we were having our farewell chat with the folks of SDAP and Will Bamber, he said, " The Porsche's Open Track Day is honestly one of the best experiences available to hone your speed and control behind the wheel. I am very thrilled that SDAP offers such rare programmes to their customers, with professional driving instructors on hand throughout the day to provide one on one training and useful tips to enhance driving in a safe and controlled environment."
---
---
---
Comments