 Nothing is sacred in the automotive world, well unless we are talking about the recipe of the 911. For a German company that prides itself on pushing boundaries, Porsche is remarkably conservative when it comes to the good old 911.
Porsche may be single-handedly responsible for putting the "Sports" into Sports Utility Vehicle with the Cayenne and Macan, and we have come to accept the Panamera as part of its family, but there is still a fair deal of apprehension whenever a change is brought to the 911 formula. Turbocharging and downsizing? Travesty! Dual-clutch only on the GT3 and GT3 RS? Such an insult! Electric steering? Sharpen the pitchforks! Even whispering the words 'water-cooled' to the most ardent of 911 faithful would send shivers down their spines and froths of foam out of their mouths.
But for all of Porsche's tweaks to the 911 formula, the fans can rest easy in the knowledge that they will always find its engine hanging over the rear-axle. That is until now.
As the rumours circulating the internet had been speculating for months on end, Porsche's new 911 RSR race car will no longer follow its road-going cousin's rear-engined setup, instead its 4-litre 510hp flat-six lump it shares with the arse-engined 911 GT3 R and 911 GT3 Cup is now nestled ahead of the rear-axle like any race car designed by logic.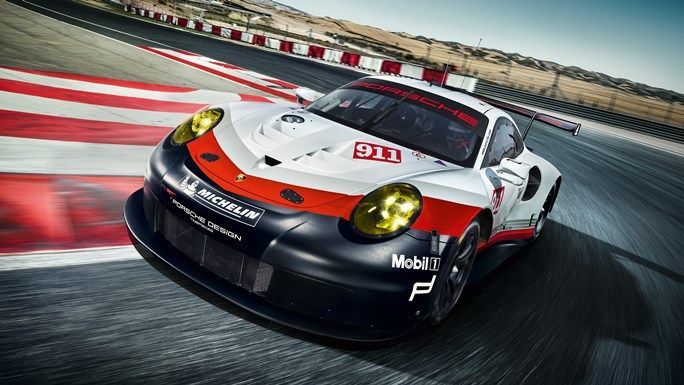 Designed to new LM-GTE regulations, the 911 RSR will be competing in the FIA World Endurance Championship, the 24 Hours of Le Mans, and the American IMSA Championship next year. Though should it prove successful, expect to see it competing in several other race series with LM-GTE categories soon after.
According to Porsche the relocation of the engine forward had allowed its engineers to fit a huge rear diffuser, which works in tandem with an equally gargantuan rear wing borrowed from their Le Mans winning 919 Hybrid LMP1 car. This setup is said to significantly improve its downforce and aerodynamic efficiency.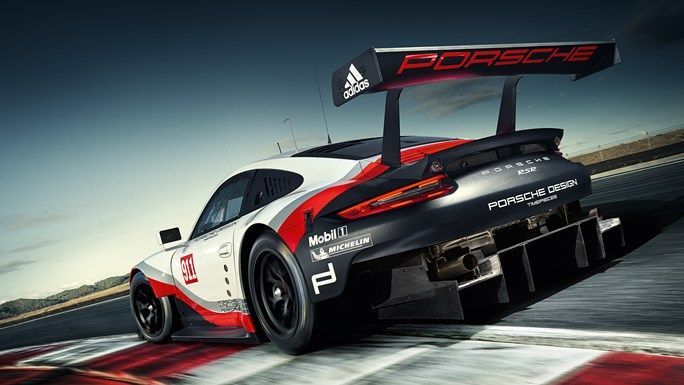 While 911 critics will berate Porsche's tardiness in updating the 911, there is a reason why, despite the location of its engine's shortcomings, the 911 has been extremely successful in GT racing. For starters, having the engine press over the rear driven wheels like a huge anchor gives it plenty of grip to pile on the speed from the corners early on.
Yes, the 911's odd weight distribution is the reason why many nouveau-rich bankers wrapped theirs around trees in the late-1980s, but in the hands of a professional driver, that traction can give you an advantage in a race. And when things get wet, conditions that would force drivers to turn down the pace and take things easy, the 911s are said to be unfussed thanks to its rear-end grip.
Another advantage of having a rear-engine setup, is that it is easy for crews to perform repairs and even carry out whole engine changes. A manager of a racing team once said that the beauty of the 911 in racing was that a whole engine can be changed in under two hours, while removing a midship engine from a Lotus took nearly half a day. It might seem a little inconsequential, but in racing, that timeframe could mean putting in a few extra practice laps and clocking in a better qualifying time.
That being said, being a company that had built and equally big reputation in customer racing, Porsche says that they had improved the serviceability of their new mid-engined baby. It is said that entire elements of the 911 RSR's new carbon-fibre body can be exchanged completely thanks to clever quick-release fasteners, while suspension tweaks can be done much more quickly and easily.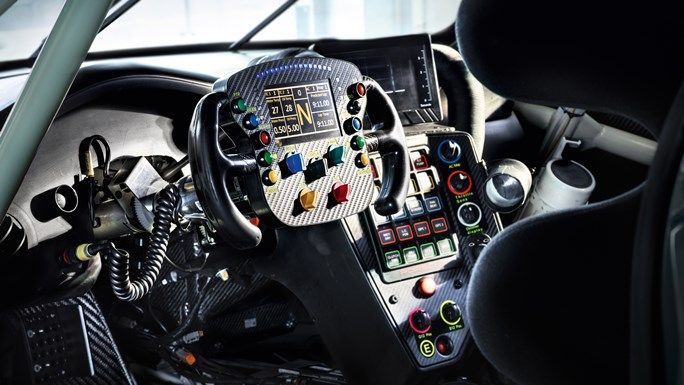 Even though Porsche had tried to tie the new 911 RSR heritage to the 1998 Le Mans' winning 911 GT1, without mentioning that its mid-engine layout was borrowed from the immensely successful 962, a mid-engine 911 will be a sacrilege to many, especially those who still look upon the 911 as an icon instead of an anachronism.
While Porsche themselves aren't saying if this is a sign of the times ahead for the 911, there is good reason to believe that future 911s - or for a bigger part of its model lineup - will continue to be stuck to its rear-engined ways as before. For one, as stated in the beginning of this article, the 911 is Porsche's bedrock. Models like the 914, 944, 928, and 968 has come and gone while the 911 has soldiered on, simply because it is a unique oddity amongst its kind.
Mid-engine cars are a dime a dozen, and there certainly isn't any shortage of 2+2 grand tourers around. Yet, for all its quirks, there isn't anything out there that delivers on the 911's 2+2 grand tourer appeal and its unique handling characteristics that rewards bravery, commitment, and skill, rather than flattering the driver. In all likelihood the 911 RSR will spawn a road-going mid-engine spin-off at the very most, but it won't change the 911.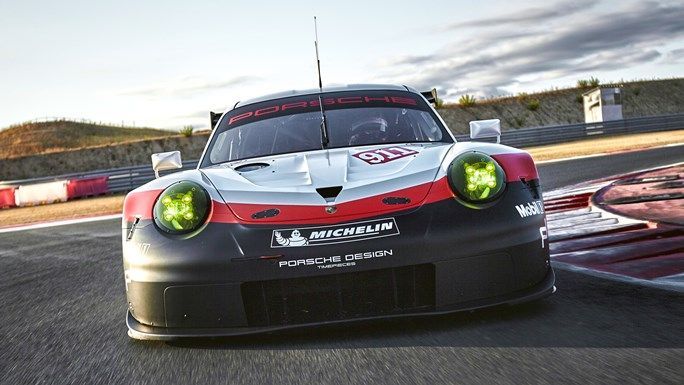 ---
---
---
---
Comments