Proton cranks up new family of six engines for 2017 introduction
Auto News After over a decade relying on the aging Campro engine range, Proton has taken the first steps to revitalize its powertrain offerings. A totally new engine family, which Proton claims is good enough to meet the next generation of European emission regulations Euro 6c, is currently undergoing development in collaboration with England-based engineering consultant Ricardo.
Development process began in March 2015, with some 20 Proton engineers currently being stationed in England working on the project together with engineers from Lotus and Ricardo. Their work has culminated in the first firing of a prototype engine at Ricardo's facilities today in Shoreham, England.
According to Proton CEO Dato' Harith Abdullah, the new engine programme will cost Proton RM600 million in development costs with the first variant ready for commercial launch by the end of 2017. The full range of engines will consist of six variants.
Dato' Harith explains that despite Proton's comparatively low volumes in comparison to some of the world's biggest players, the engine's modular design enables multiple variants to be spawned off with minimal increase in cost. He further revealed that the engine features design patents in combustion strategy that Proton co-owns with Ricardo that was developed as far back as 2012.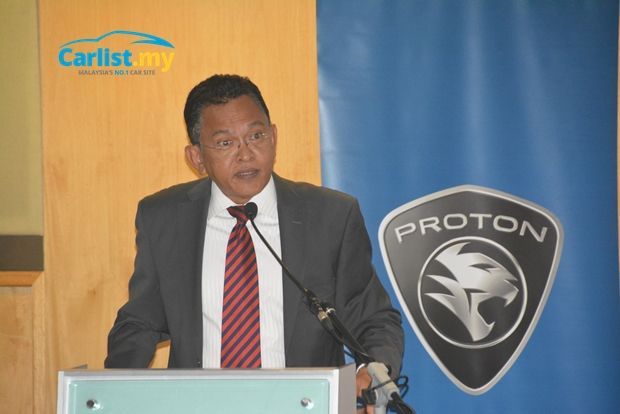 Focusing on petrol power, the engine range is derived basically from 4-cylinder cast iron blocks offering displacements of 1.3 and 1.5 litres. Having fully acquired the design of the Petronas E01 back in 2012, Proton is transferring the E01's direct injection technology to both the 1.3- and 1.5-litre versions of the engine. Other innovations to be incorporated include integrated exhaust manifold, timing chain, dual variable valve timing, and lengthened service intervals.
Both engines will additionally be available in naturally-aspirated and turbocharged format, giving a wide range of possible outputs that tops off at an estimated 180hp and 250Nm for the 1.5-litre turbocharged flagship engine.
Three-cylinder engines are also being developed. They are made to be mechanically simpler than the 1.3- and 1.5-litre engines, utilizing conventional port fuel injection but nevertheless still featuring VVT technology.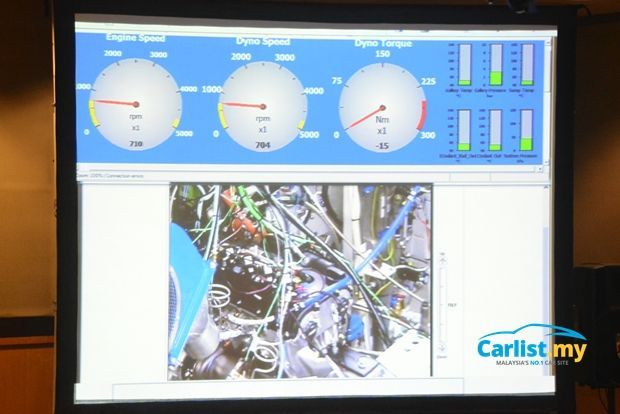 According to Dato' Harith, the 1.0- and 1.2-litre three-pots are derived simply by knocking a cylinder off the four-cylinder versions, meaning they are relatively cheap spin-offs of the range. Additionally, a turbocharged version of the 1.0-litre 3-cylinder engine is also in the works, but priority is focused on the core group of six engines mentioned above.
Compared to the brand's current range of engines, the new engine family is targeted to deliver improvement in fuel consumption by an average of 25% whilst offering up to 20% better performance. The 1.0-litre variant is targeted to achieve a rated fuel consumption of under 5.0 l/100km and carbon dioxide emission not exceeding 99 g/km.
In total, Proton has estimated a ten-month duration for design, analysis, and prototype construction to take place at Ricardo's facilities. After 14 months, prototypes will be transferred to Proton's own premises in Lotus. Final stages of testing will take place back in Proton's own headquarters in Shah Alam, with the first series of prototypes set to be transferred beginning September 2016. In total, the engines will undergo trials that equivalent to 4.8 million kilometres of actual road usage in varying conditions.
Finally, a 2.0-litre 4-cylinder engine, which is a further advancement of the E01 mill, is also being worked on to complete the range. This development confirms the earlier report we picked up from The Malaysian Reserve which claimed that a total of seven engines are in the works at Proton.
---
---
---
Comments