Proton Saga For Below RM30k, Company Pledges RM10 Per Car To Fund
Auto News In conjunction with the Raya festive season, Proton is offering customers the greatest Saga deal with the best price in 10 years. Other models in the Proton line-up are also offered with big 'Duit Raya' promotion for the entire month of June 2018.
Saga - RM3,500
Iriz - RM4,000
Persona - RM3,000
Ertiga - RM4,000
With the RM3,500 'Duit Raya' as well as the new price of zero-rated GST, the entry level Saga 1.3 MT Standard can be had from RM29,623.87 before other adding in accessories, road tax, registration fees, HP ownership fees, registration number, and insurance.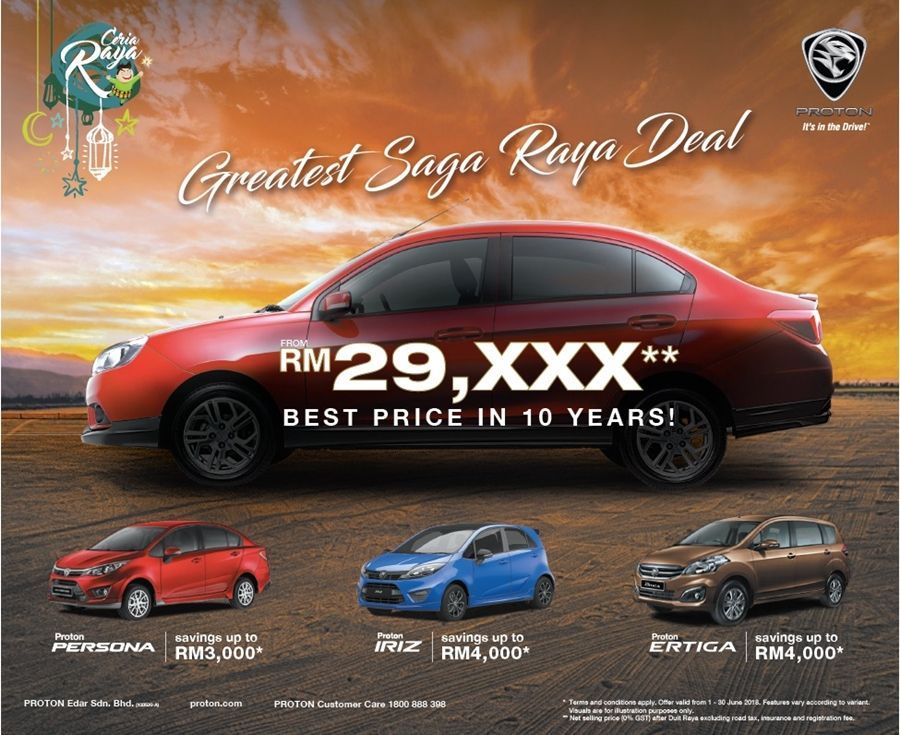 Proton is also making an additional initiative as the first national car maker that pledges to donate to the 'Tabung Harapan Malaysia', a fund the new government set up for the public to contribute to settling the national debt.
Proton has pledged RM10 from every Proton car purchased from today until 31 December 2018. Based on their current 2018 performance of 4,000 units per month, this seven month period could contribute RM280,000 to the fund!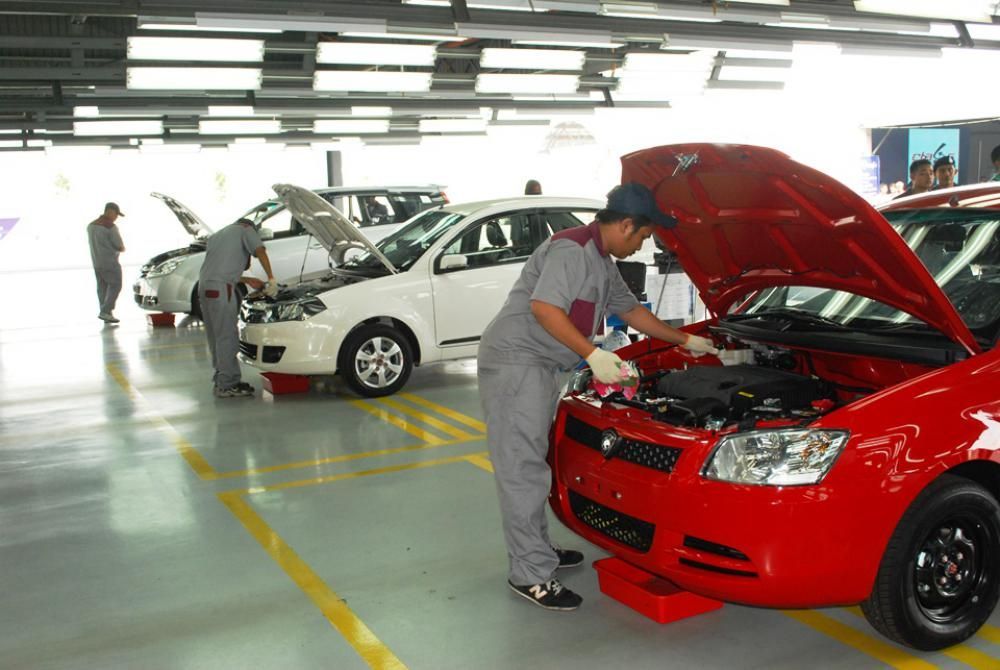 In terms of after sales promotion, Proton will be giving out goodies of either an inverted umbrella or the Roslon screwdriver set to customers who service their cars using Petronas Syntium SE 3000 and Syntium SE 800 engine oil. The offer is only valid until 15 June 2018.
Aside from these freebies, Proton will also be offering a free 20-point inspection at all its outlets nationwide, from now until 15 June 2018. The 20-point inspection will cover areas like brake and clutch pedal operations, all switches, safety belts, battery checks, engine oil, coolant and others.
Proton is also extending this free inspection to those travelling on long journeys towards the East Coast, North and South regions before the Hari Raya Puasa holidays. Proton service teams will be placed at three strategically located Petronas stations on the 12 and 13 June to assist customers on the free 20-point inspection. These Petronas stations are:
East Coast: Terengganu - Petronas Jertih, Lot 134 Mukin Pelagat, Kawasan Seberang Jerteh
North: Kedah - Petronas @ RZ Maju Teguh Ent., Lot PT 33762 HS(D) 3390/95, Bandar Laguna Merbuk, Sungai Petani
South: Johor –Petronas @ Eidaman Berkat, Lot PTD 53091 HS (D) 44103 & 53092 HS (D) 44109, Bandar Baru Air Hitam, Kluang
---
---
---
---
Comments