 Hate it or love it, there's no denying it, there's a sense of national pride when it comes to Proton. After all, Proton is more than just a local vehicle manufacturer, as they are the company that kick-started our very own automotive industry.
---
Today, the company celebrates Proton Saga's 35th birthday, and what a few decades it has been for the entry-level vehicle. It's had its fair share of ups and downs, sorrows and joys, but the most important thing is, the car is still alive and kicking and on to a path that is about to bring it back to its glory days.
In conjunction with this celebration, we thought we would look at Proton's three-decade journey. To mention all the fine details would mean for a very long read, so we figured we would just re-visit the most significant milestones.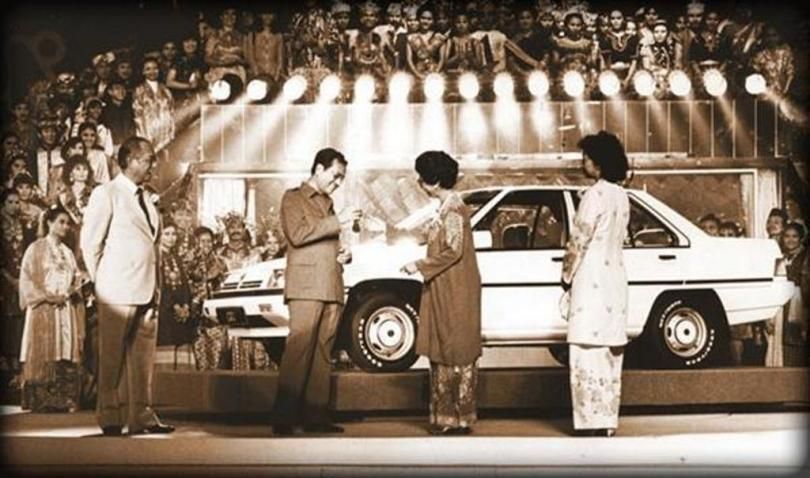 The beginning
It's hard to tell the story of Proton without mentioning Tun Mahathir Mohamad because ultimately, he was the one that conceived a vision to create a national car in 1979. A monumental challenge! In 1983, PROTON was formed, laying the foundations to industrialise our automotive industry. Instead of just relying on our natural resources like tin, gas, petroleum and timber, Mahathir wanted us to create something that would industrialise Malaysia for good, and a national car was a result of that. The name Proton actually stands for Perusahaan Otomobil Nasional (National Automobile Company).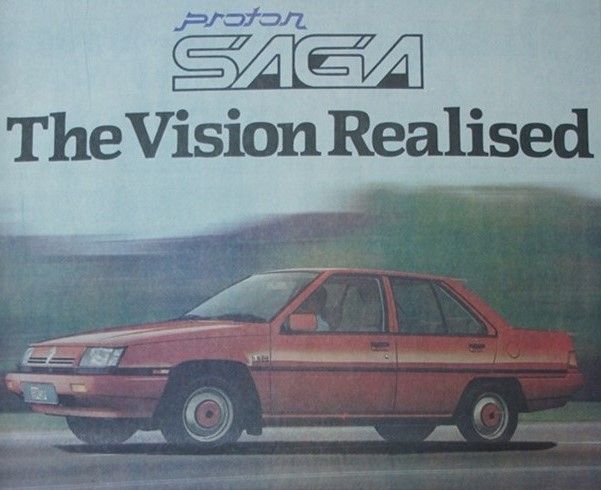 The Saga begins...
The Proton Saga rolled out to an eagerly awaiting Malaysia in 1985 and marked the arrival of Malaysia's very own self made car. Gleaned from Mitsubishi's Lancer Fiore sedan, it had all you can want from a car back in the eighties. It was also the car that allowed many Malaysians to own a four-wheel vehicle. Due to its starting price of RM 17,575, many Malaysians could afford it.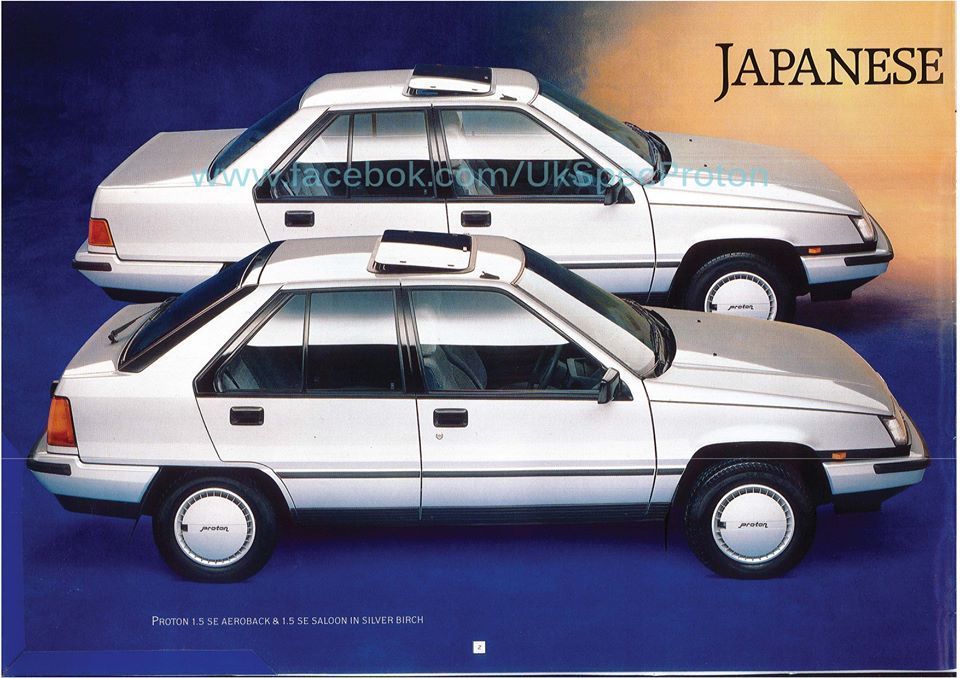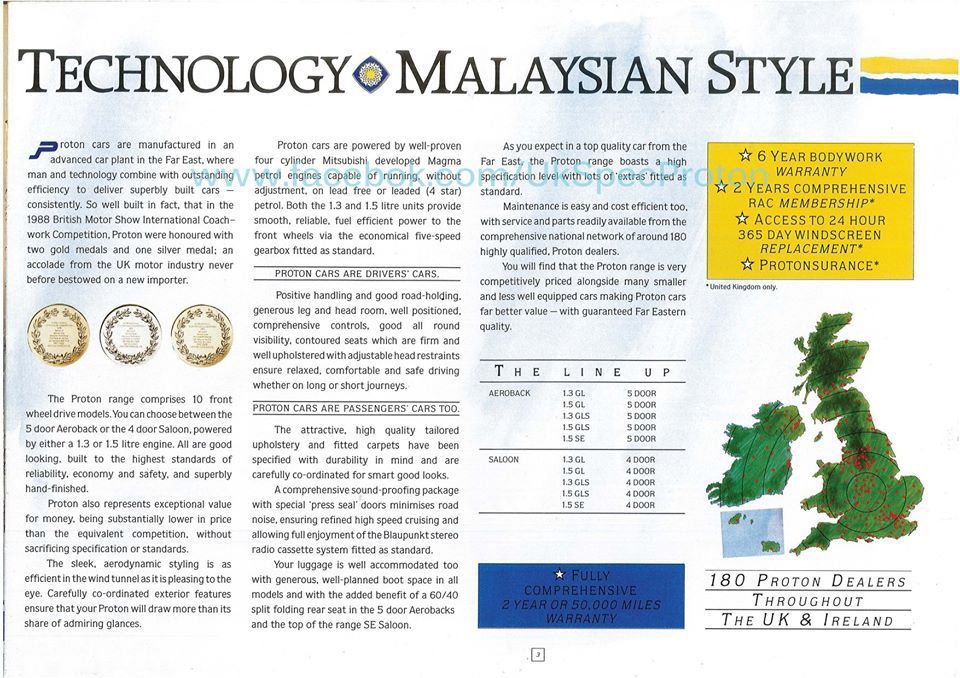 Pic credits:UK Spec Proton
When a local car becomes a foreign car
The fruits of making your own car can be juicy if done right - and in the case of the Saga, it was tasty. In 1989, Proton started exporting the Saga to the United Kingdom and marketed it as a vehicle that had 'Japanese Technology, Malaysian Style'. - haha, Malaysian style, cute. It was so successful in Blighty it broke the record for 'Fastest selling make of new car ever to enter the United Kingdom', exceeding their 12-month sales target by 6 months.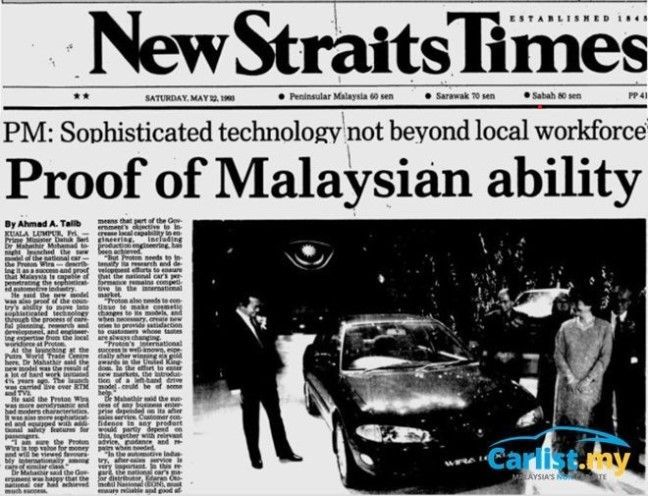 The arrival of the hero
After seven years and over 300,000 vehicles sold, the Saga just didn't cut it anymore so in 1993 the Proton Wira came to the rescue. Again, a car produced in collaboration with Mitsubishi Motors, the Wira, was based on the Lancer Mirage. Other than some exterior and interior aesthetic tweaks, the Wira was mostly the same as the vehicle it was based on. It was also the first Proton vehicle to be fitted with an airbag (driver's side), ABS and rear disc brakes. Believe it or not, until today, the Wira was also the only ever local car to be produced with a diesel engine, there are some still lying around in the used car market if you look for hard enough.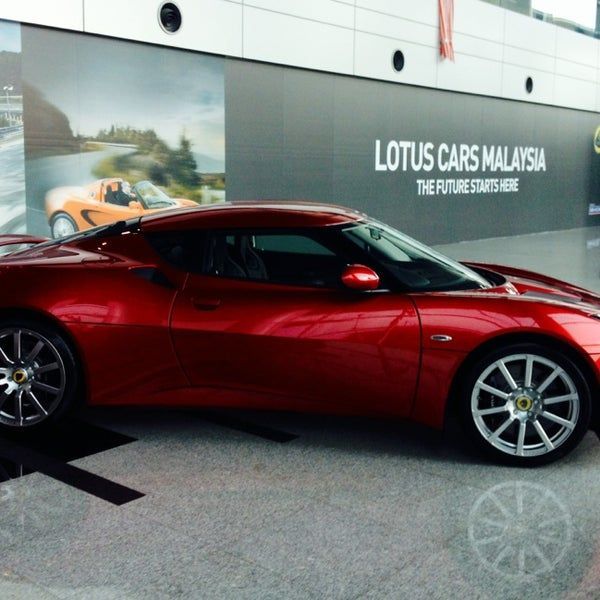 The time Proton wanted some Lotus for dinner
In its quest to go further, Proton decided to buy an exceptionally established sports car maker, Lotus. With a reputation of producing high-performance cars which were rich in racing heritage, it was no longer the pride of Britain, but kebanggaan Malaysia. This acquisition was a shrewd piece of business by Proton as they tapped into Lotus's knowledge and engineering so that they could produce exceptional products such as the Satria GTi, R3 as well as the CAMPRO engine which we will go into later.
All Proton cars after this acquisition came standard with Lotus ride and handling, which gave Proton cars a smooth drive and tight control during corners and challenging situations.
You don't just buy Lotus and not produce anything
Launched in 1998, the (C99) Satria GTi took the successful and sporty looking Satria three-door hatchback and developed it into a tarmac loving bruiser for the common man. Proton's ownership of Lotus at the time gave them invaluable resources and know-how to take the relatively sedate Satria body and totally re-engineer it into one of the best driving cars in its class at the time. The main highlights were a strengthened and stiffened body shell, suspension that was tweaked by the boffins at Lotus, with the Mitsubishi sourced 1.8-litre 4G93P twin-cam, 16-valve, four-cylinder shoehorned under the bonnet – thereby giving it the guts and ability to be a serious sporting machine!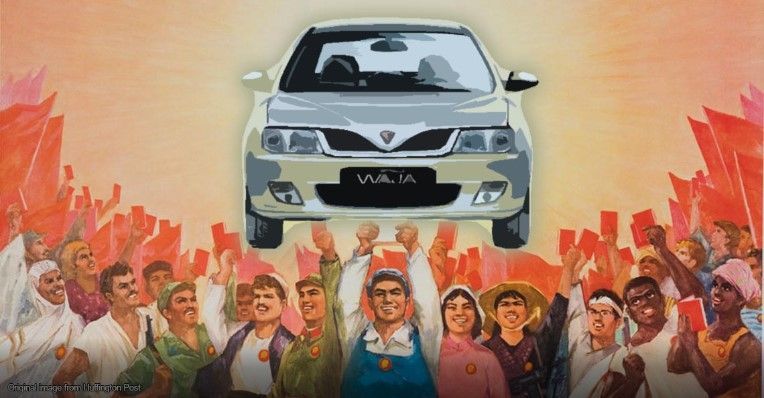 Pic credit: Huffingtonpost
The new face
Now that they had Lotus and experience under their wing, Proton was confident to go at it alone. This resulted in the Proton Waja in the year 2000, the first model from the young company which was totally designed and manufactured in house. Although the chassis was still a borrowed chassis from Mitsubishi, everything else was all homegrown. The Waja upped the ante by offering a host of safety and comfort features including ABS, traction control, climate control and a driver's side airbag. Although it is was the prettiest car to ever come out of Proton, it did pretty well in Malaysia sales wise and sold as much as the Saga.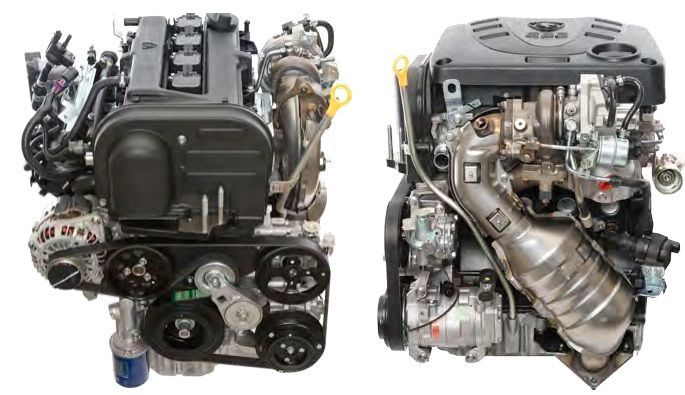 The time is nigh for Proton's very own engine
To be taken seriously in the automotive world, you have to, at some point, build your own engine. In 2004, along with the debut of the Gen 2, a four-door hatchback, Proton introduced to the world the CamPro engine, a powerplant created in conjunction with Lotus. CamPro is short for Cam Profiling. The engine was developed in the Lotus factory in UK and came in either a 1.3L or 1.6L displacement.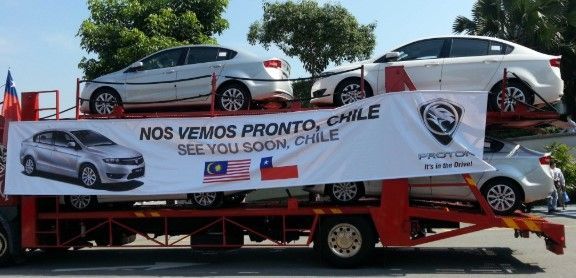 Proton's first world car
After a lot of mediocre years, Proton got fed up and wanted to make a car that they could sell worldwide. This car was the Proton Preve, a car that really did seem ready to take on the world. It was designed to come with Proton's new signature look, to be the first domestic car with standard in-car wifi and the first car to attain a 5-star safety rating in the Australasian New Car Assessment Program (ANCAP). It was also the first car to come with Proton's CamPro CFE engine which featured a turbocharger.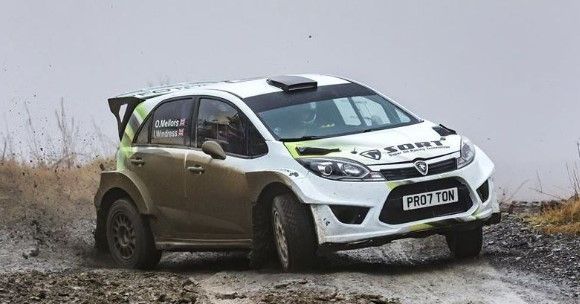 Proton tries to be exciting again
There were no outright performance variants of the Iriz sold, but it was one of the last few Protons that you could buy with a truly exciting setup. A fairly limited run of 1.6-litre manual variants was made available, and as a warm hatchback it was an incredibly fun and balanced machine. That aside, R3 had an incredibly cool variant set up for touring car racing in Malaysia which pushed close to 200 hp from a fettled version of that 1.6-litre engine, and who can forget MEM's Iriz R5 which regularly competes in stage rallies in Europe, as well as making an appearance on the Goodwood rally stage. If you find one of these for sale, pick one up quickly. You will not be disappointed.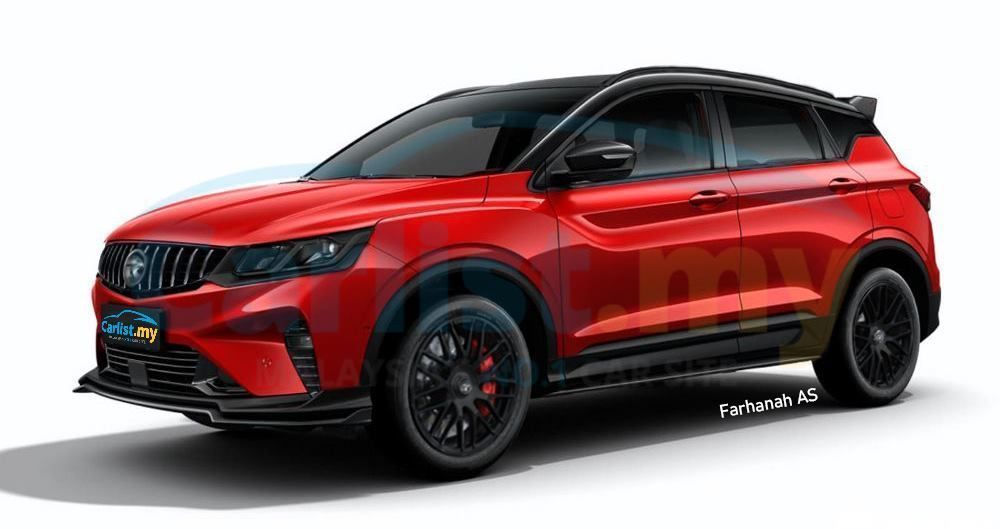 The new dawn
After so many years of being in a tug of war of producing quality products vs pleasing politicians, Proton finally got a break they needed. In 2017 Zhejiang Geely Holding Group came to an agreement that saw the Chinese carmaker acquiring stakes in both Proton Holdings Bhd and subsidiary Lotus Advance Technologies Sdn Bhd.
Yes, in the beginning, some argued that Proton is no longer a national car because it sold out to the Chinese, but do your sentiments still hold water today? They are starting to get their groove back, a groove that they had 35 years ago. The Proton X70 is proving to be a popular SUV, and the upcoming X50 is proving to be one of the most talked-about local product in a long long time.
Its been a rollercoaster ride for Proton, but they are in a good position now. But to be honest, no matter how you look at it, aren't you glad that Malaysia has not one but two national carmakers? Not many countries can say the same.
---
---
---
---
Comments