Proton Turns 30 This Year, Offers Attractive Deals And Promotions To Customers
Buying Guides This year, Proton is celebrating its 30th anniversary of its foundation and is offering special deals and attractive savings to customers and current Proton owners.
Firstly, Proton is offering a rebate of RM3,000 on all of its models to customers who are born in the same year as Proton, 1985. That's not all because under the Loyalty Programme, a special trade-in package to existing customers is also offered, where existing Proton owners can trade their old car for a new Proton car with rebates amounting to RM100 for each year of their current vehicle age. The promotions will run from 9 July till 30 September 2015.
"It's an exciting year in PROTON's history," continued Dato' Harith. "We're eager to bring that excitement to customers everywhere with these great opportunities. As such, as the crème de la crème of our promotions, we will give an offer of RM30,000 net (price including insurance and road tax) for the lowest range of the Proton Saga. With all these promotions, there will also be a special fund which we have set up, to put in RM30 for every Proton car sold as we would like to share the significant moment with those unfortunate. We shall look at 3 charitable bodies which will be the recipient of the fund towards the end of this year," said Datuk Abdul Harith Abdullah, CEO of Proton Holdings Bhd.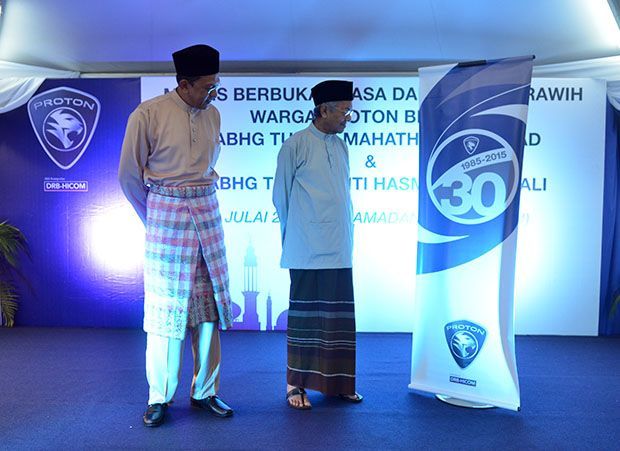 The above-mentioned promotion also runs concurrently with the current 1.99% interest rate per annum offered on selected Saga and Iriz models, 100% financing scheme for government staff, deals for graduates and undergraduates, low interest rates for other Proton models and many more. New owners of Proton can rest assured with a 7 years extended warranty promotion for their Proton purchase.
Dato' Harith said, "This is our way of saying 'Thank You' to our customers for their continuous support throughout the three decades. These deals are truly incredible and customers can also enjoy a range of value-added benefits as well."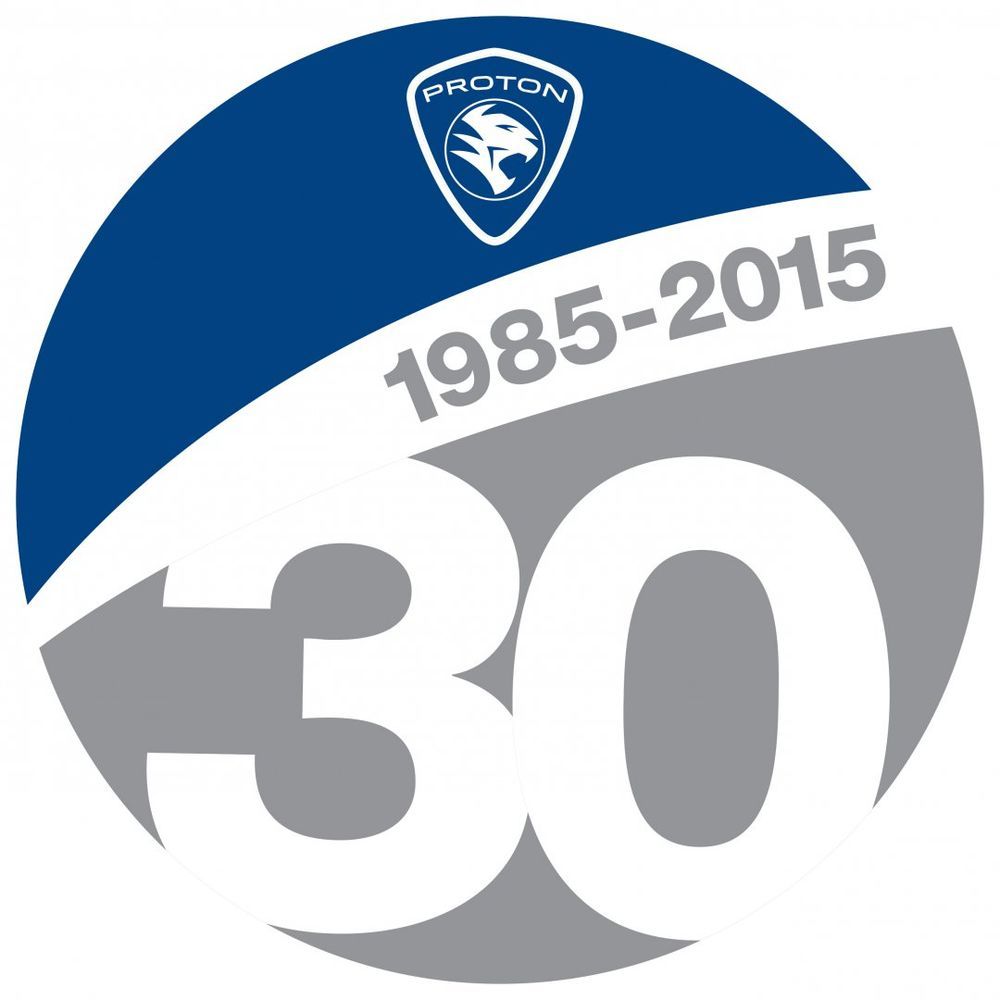 At a commemorative session at Proton's Shah Alam factory, the official 30th Anniversary logo was unveiled by Proton's Chairman, Tun Dr Mahathir Mohamad and Dato' Abdul Harith Abdullah.
Perusahaan Otomobil Nasional Sendirian Berhad or Proton was officially founded on 7 May 1983 but it wasn't till 9 July 1985 when they introduced the first Malaysian car, the Proton Saga.
---
---
---
---
Comments