Proton X50 Merdeka Edition - The 2021 Merdeka Inspired X50
Insights Since there will not be a 64th Merdeka Special Edition Proton, we have imagined and are proud to present to you the Proton X50 Merdeka Special Edition.
---
The 2021 Proton X50 Merdeka Edition Inspired
The last time Proton released a special edition Merdeka vehicle was back in 2019.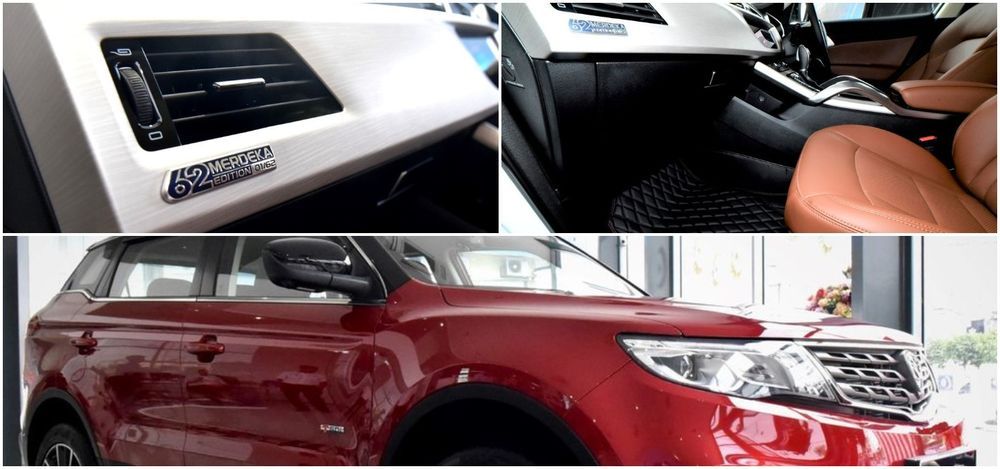 It was basically an X70 Premium variant with a few add ons such as exclusive floor mats, trunk mat, paint job as well as a unique numbered Merdeka Edition emblems.
While it did have its own unique attributes, the difference between it and the standard Premium variant X70 was negligible, unlike some of the other Proton Merdeka Special Edition vehicles, such as the Merdeka Millennium Endurance Waja, developed by Proton Motorsports division R3 (Race, Rally and Research) back in 2006.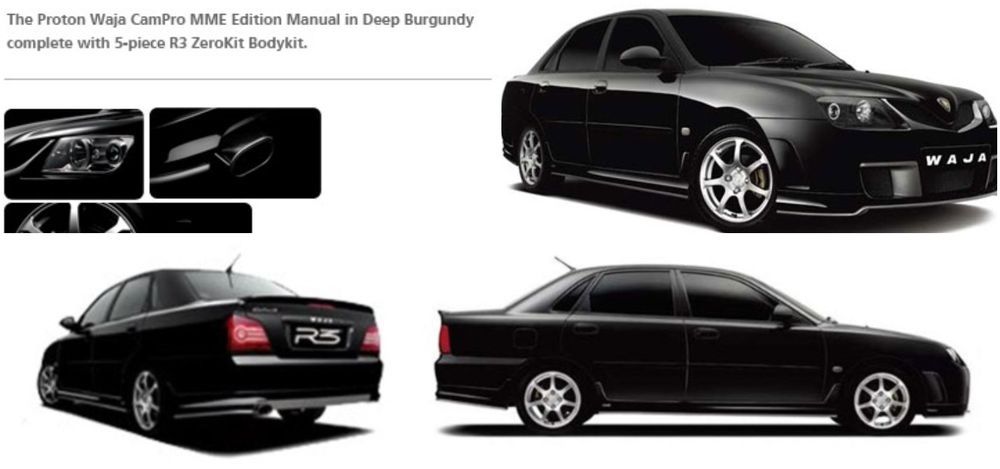 Okay, the Waja is not directly a special edition Merdeka vehicle as it was created to celebrate the Proton R3 Amprex team's victory as overall champions and class O champions in the Merdeka Millenium Endurance race - but there was a Merdeka tribute to it and it showed that Proton was capable of building something different while basing it on a standard car.
The Proton Waja MME Edition received a few particular special edition body parts making it curvier than the standard box-shaped Waja. This was enough to visually make it seem like a unique special edition vehicle over the regular ones. It was just a bit more sleeker, aggressive and most importantly, had that feel of a special edition car.
What would a Special Edition Merdeka Edition X50 look like though we found ourselves asking...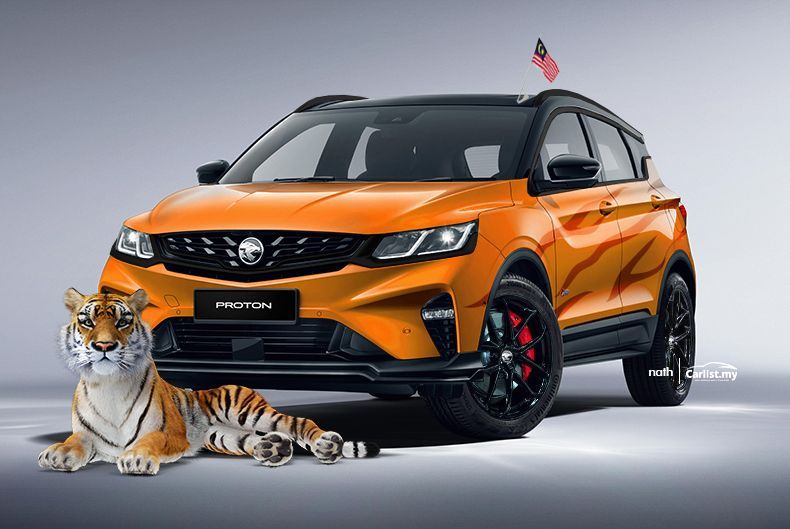 If you're going to do it right, you have to do it big! So we went and built an imaginary Proton X50 Merdeka Edition to commemorate and honour the 2021 Hari Merdeka.


Exterior - 2021 Proton X50 Merdeka Edition
As you can see from the rendering, we have given the exterior a bit of a lift, more accurately, the blacked-out treatment. The Proton's Infinite Weave front grille with the red "Ethereal Bow" trim that runs across the front fascia is now black, giving the X50 a more menacing look. The two-tone wheels have also been replaced with black polished wheels, complimenting the front end's aggressive look. Finally, we've also given the callipers a lick of red paint, which gives the car's side profile a bit more 'ooomph'.
There are six different colour options for the X50, but this Renault Trophy-esque colour we have coloured the car in is not one of them. Yes, the citrus orange is close to this colour, but we feel like the Renault Trophy colour would look boss on the X50. We're still in two minds about the tiger stripes at the side, but we'll leave that to your discretion. Yay or nay?


Interior - 2021 Proton X50 Merdeka Edition
While the interior's two-tone colour choice of red and black is snazzy, perhaps the Merdeka Edition could get an upgrade by having Alcantara across all soft touch surfaces including the seats and steering wheel. Wouldn't that be something?
We like the satin metallic finish of the dashboard fascia and centre console as it honestly does give the SUV that sublime premium feel, so we will leave that untouched.


Powertrain - 2021 Proton X50 Merdeka Edition
Now to 'do big part'. The Binyue, which is the car that the X50 is based on, has a brother called the Geely XingYue. It can be had in a few different engine configurations, including a powerful 2.0-litre turbocharged unit, the same engine that powers the Volvo XC40. It goes from 0-100 km/h in 6.8 seconds.
Since the X50 uses the same 1.5-litre TGDi engine from the XC40 Recharge, we're pretty sure it can accept that 2.0-litre mill from the XingYue. All Proton needs to do is borrow it from Geely. Voila, we have another GTi.


Suspension - 2021 Proton X50 Merdeka Edition
Speaking of GTi, why not give the X50 the lowered treatment? We're pretty sure some have already done this, so why not just make it official? Proton engineers have actually tweaked the suspension of the Proton X50 to give it the brand's signature ride and handling that makes it not only more comfortable than the vehicle it was based on but also a better handling vehicle.
We're pretty sure they can take it up a notch, as R3 could easily make some good shorter springs and dampers for the X50, making it even more of a road-hugging machine with some stance to boot!
So what do you think of our interpretation of a Merdeka Edition Proton X50? What would you have done and wanted out of a Merdeka Special Edition Proton X50? Let us know in the comments.
For more latest car news, reviews, car buying guides and videos visit us at Carlist.my Auto News.
Check out all the best new & used car deals in Malaysia at Carlist.my.
Sell your car fast with the best offer? Visit us at CarlistBid.my.
Get the latest new car promotions at New Car website now.
---
---
---
---
Comments