Record-Breaking Year For PSA Group In 2017 Despite Opel Vauxhall Buyout
Auto News The PSA Group (owners of Peugeot, Citroen, DS Automobiles, Opel and Vauxhall) have capped off a stellar year in 2017, delivering a total of 3.63 million vehicles, up 15.4 percent from 2016. Despite the Opel and Vauxhall (OV) acquisition – the Group raked in profits of EUR3.9 Billion, up 23.4 percent, compared to 2016.
Group revenue rose to EUR65.2 Billion in 2017, compared to EUR54 Billion in 2016, an increase of 20.7 percent, while cumulative revenue across the group was up by 12.9 percent.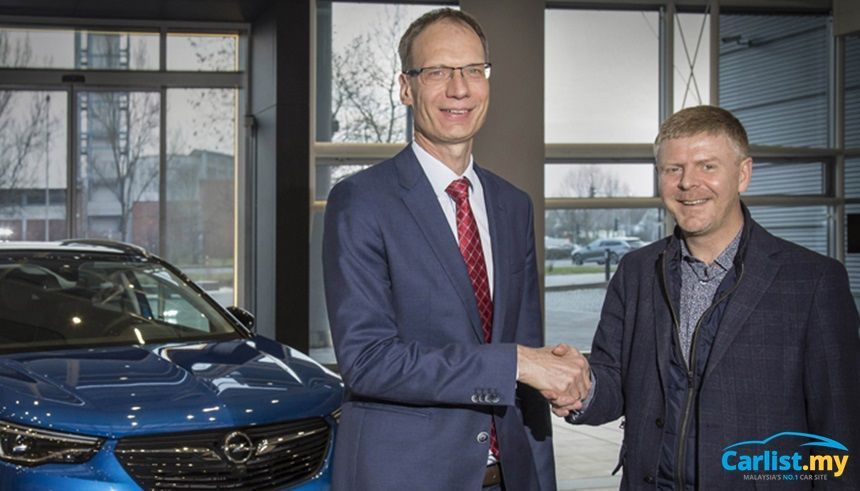 Carlos Tavares, Chairman of Groupe PSA Managing Board said: "Peugeot Citroën DS outstanding results, making significant progress for the 4th year in a row, are the proof of our ability to deliver a profitable and sustainable growth. Our agile, customer focused and socially responsible approach is making the difference. The acquisition of Opel Vauxhall is a great opportunity to boost value creation".
The PCD (Peugeot Citroen DS) Automotive division revenue amounted to EUR40.7 Billion up by 9.9 percent compared to 2016. This increase was mainly driven by the product mix (up 4.5 percent) and the volume and country mix (up 4.9% percent), an improvement attributed to the worldwide market's response to the Group's new models, and compensated for exchange rate headwinds and an increase in raw material costs.
Having consolidated Opel and Vauxhall (previously under General Motors) in August 2017, the two companies have delivered their first concrete achievements in 2018, earning EUR7.2 Billion in 2017. This is in line with OV's 'PACE' turnaround plan, first announced in November 2017, which aims to return the company to profitability by 2020, lower financial break-even point to 800k vehicles, and to electrify its entire product range by 2024.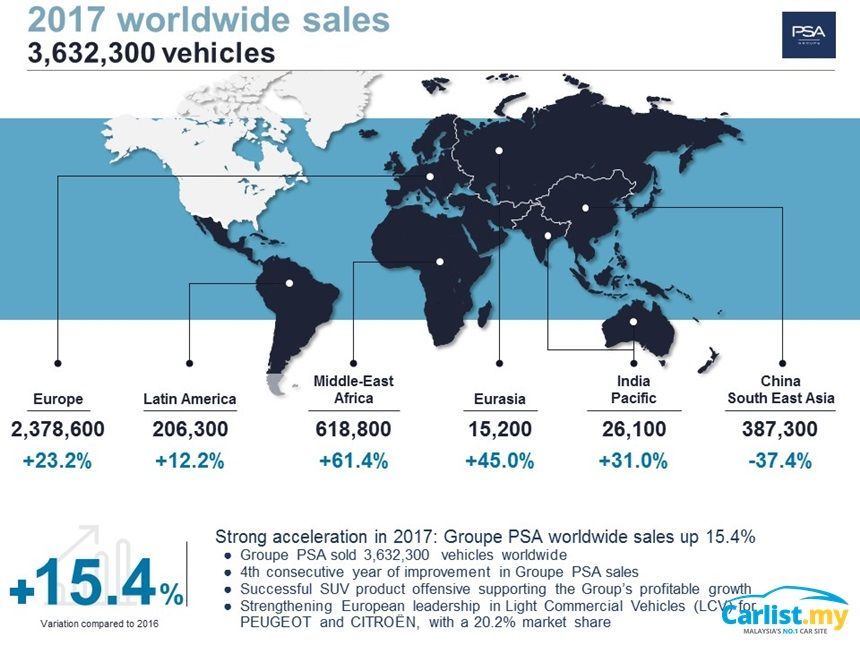 For 2018, the PSA Group anticipates a stable automotive market in Europe, and growth of 4 percent in Latin America, 10 percent in Russia and 2 percent in China.
---
---
---
---
Comments