Review: 2015 Nissan X-Trail T32 – Reviving a Fallen Hero
Reviews Amidst the current popularity of SUVs among private owners, it is worth remembering that Nissan was one of the early car makers to have ventured into the idea of turning a previously robust and utilitarian class of vehicle into something sufficiently refined for family usage.
The original Nissan X-Trail was launched at the turn of the century. Compared to the body-on-frame Terrano that came before it, the T30 X-Trail was a quantum leap in packaging and sophistication. Whilst offering passenger car levels of comfort and refinement, the X-Trail offered superior robustness over the CR-V of the time, making it an ideal choice for both families and light off-road usage.
The second-generation T31 X-Trail that came afterward sought to maintain the well-proven template of its predecessor; yet, its case was undermined (as far as the Malaysian market is concerned) by the lack of all-wheel drive and local assembly. For little justifiable reason to the consumer, the X-Trail became a costlier product without giving more value.
Nissan evidently took the lessons from the T31's lukewarm popularity and revamped the X-Trail template from ground up. The result is the third-generation T32 X-Trail which, as we can see from fast-growing numbers on the road, is proving to be a product much better suited to current market needs.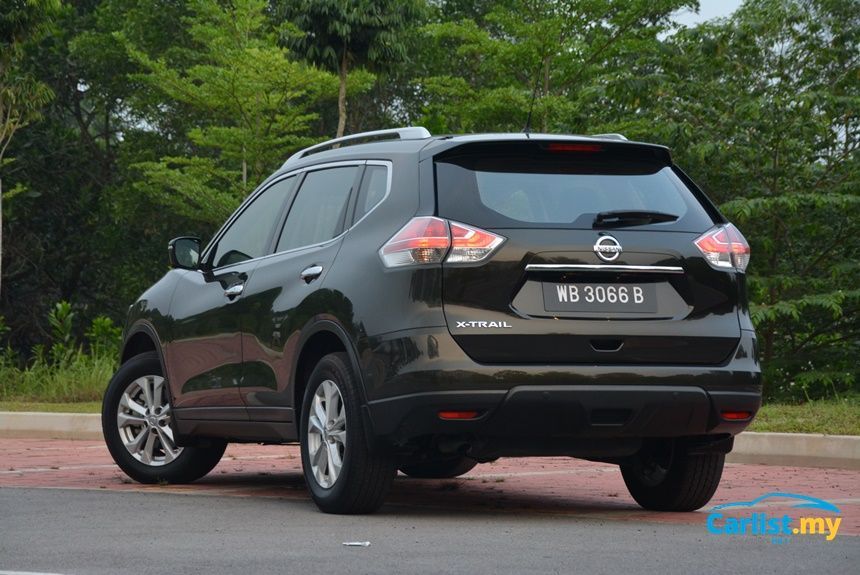 Specifications:
Variant Tested: 2.0 2WD
Price: RM141,067.01
Engine: Inline-4, Transverse, DOHC, petrol direct injection
Power: 144PS @ 6,000rpm
Torque: 200Nm @ 4,400rpm
Transmission: CVT, FWD
Variant Tested: 2.5 4WD Tuned by Impul
Price: RM172,516.42 on-the-road with insurance
Engine: Inline-4, Transverse, DOHC, port fuel injection
Power: 171PS @ 6,000rpm
Torque: 233Nm @ 4,000rpm
Transmission: CVT, Intelligent AWD

Safety: 2 airbags, ABS, EBD, brake assist, electronic stability control (VDC), traction control, (TCS), active brake limited slip (ABLS), hill start assist (HSA), ISOFIX (2nd row)
Origin: Locally-assembled at Serendah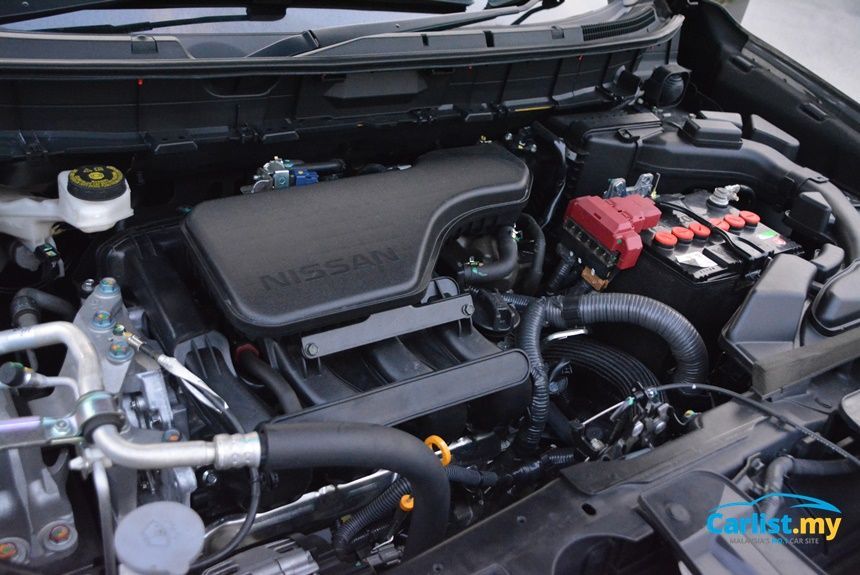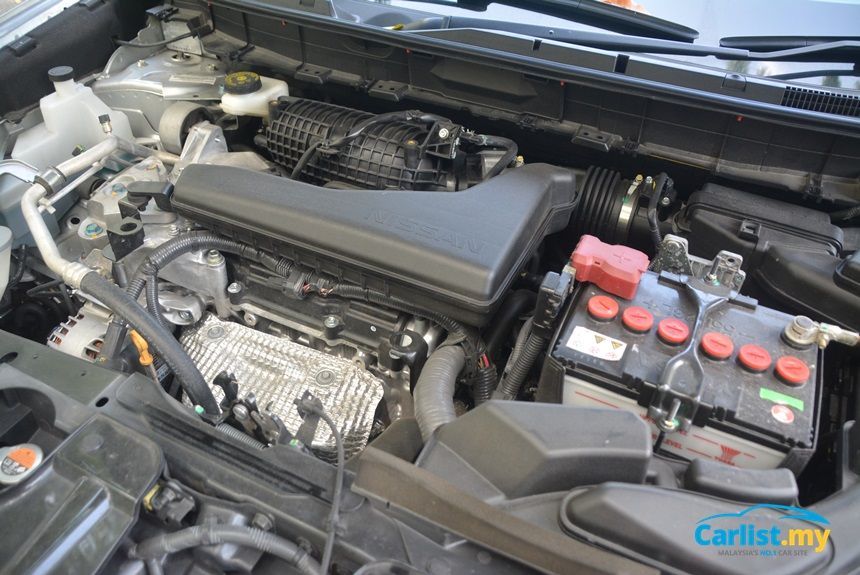 Overview
Buyers of the X-Trail are offered a choice between two mechanical configurations – a 2.0-litre petrol direct injection engine powering only the front wheels, or a 2.5-litre port injection engine sending traction to all fours. Whichever way you choose, Nissan's X-Tronic CVT is the default transmission.
Prices start at RM141,067.01 and RM163,895.94 for the 2.0- and 2.5-litre models respectively, and there is very little in the way of equipment that separate the two variants. Safety is standardized across the range, as are keyless entry, auto headlamps, cruise control, and steering-mounted controls.
Additionally, buyers are offered a range of optional accessories to spec their vehicles up:
Combination leather seat: RM2,800 (for 2.0 only, standard for 2.5)
8-inch multimedia navigator: RM3,800
Body coating: RM2,350
Tinted glass:

Solar Gard – RM1,450
V-Kool Armorcoat – RM2,850
V-Kool Elite Security – RM4,400
More recently introduced is the option to add accessories from Impul, which buyers can choose to specify individually or bundle them into a package that adds RM8,400 to the vehicle's purchase price:
Impul Aerokit – front, rear, and side skirts – RM5,300 with installation and painting
235/55 R18 Continental MC5 tyres – RM2,756 per set of four
18-inch Impul Aura SX-50 wheels – RM5,830 per set of four
Impul Sports springs – RM1,060 per set of four
For the purpose of this review, we drove the X-Trail in its base 2.0-litre FWD format followed by an Impul-enhanced 2.5-litre AWD test unit.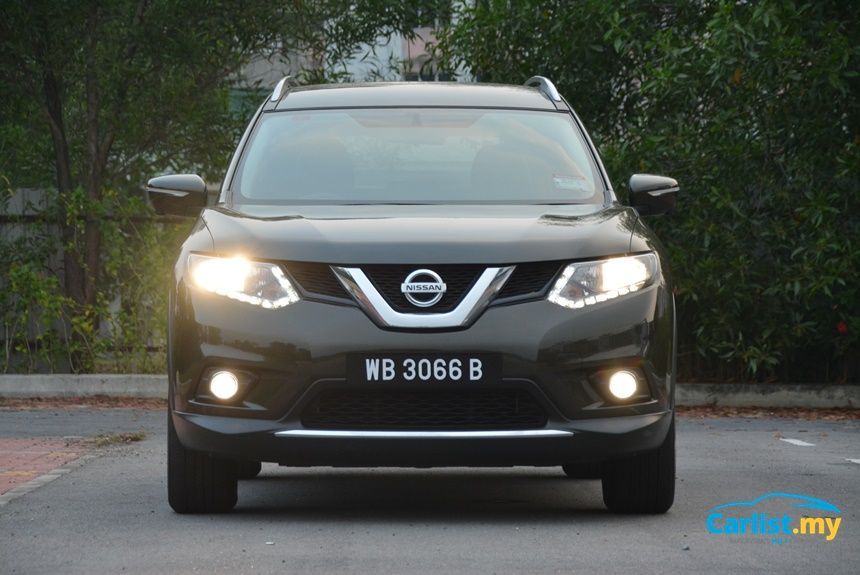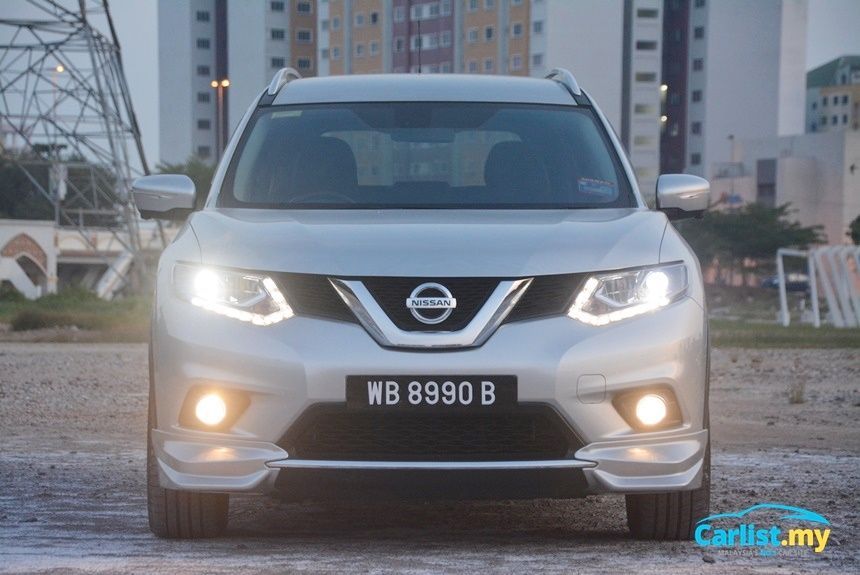 Competition for the X-Trail starts from the likes of the Honda CR-V and Mazda CX-5, both of which offer 2.0-litre FWD variants as entry points into their model ranges. The 2.5-litre model competes more directly with the likes of the Hyundai Santa Fe, Kia Sorento, as well as the recently-launched Mitsubishi Outlander; all three are seven-seaters powered by 2.4-litre petrol engines.
Nissan makes big noises about the X-Trail's array of smart technology and premium features, and it is noteworthy that equipment such as 360-degree camera, LED daytime running lights, and Nissan's Active Chassis Control software are standard fit in both variants. Yet, it is equally baffling that seeing all variants of the Sylphy and Teana getting six airbags as standard, the seven-seater X-Trail makes do with only two.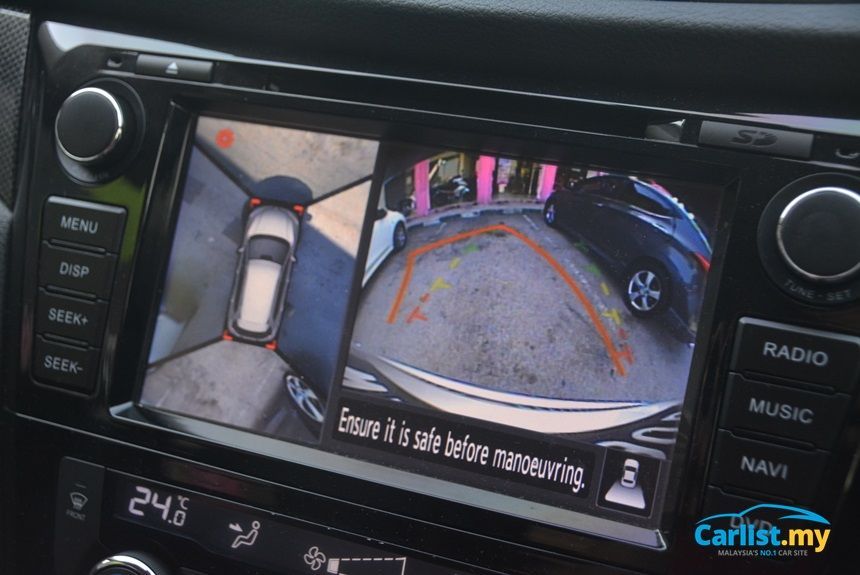 Exterior
From what was previously an evolutionary styling application on the second-generation T31 X-Trail, Nissan opted for a clean slate approach with the T32, completely eschewing now-familiar design cues that characterised the first two members of this model lineage.
Unlike its boxier-looking predecessors, the T32 X-Trail is more curvaceous and rounded, invoking visual similarities with the higher-end Murano. The most significant external differentiation between the 2.0- and 2.5-litre variants are their respective headlights – halogen reflectors on the former, LEDs on the latter. Yet, regardless of choice, you get very premium-looking boomerang-shaped LED daytime running lights built into the headlamp cluster as standard. It is a nice touch that helps elevates the X-Trail's perceived value to onlookers.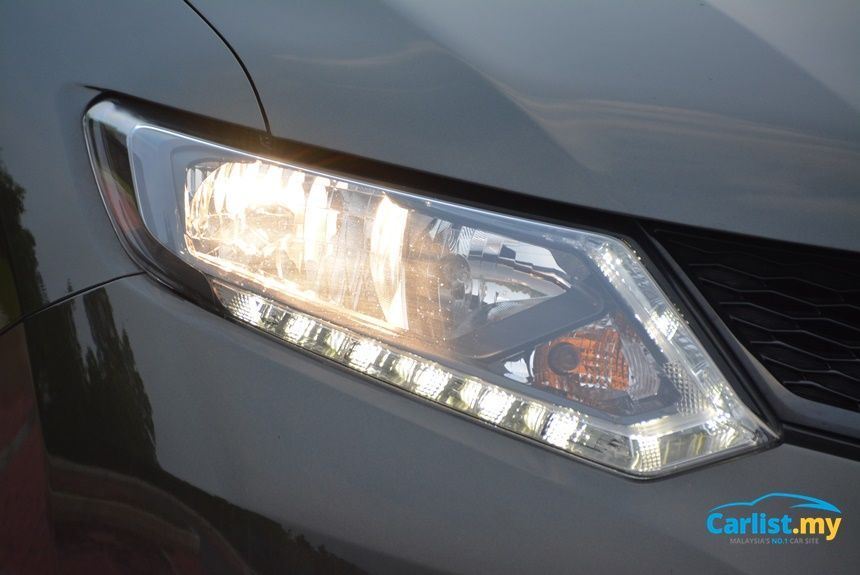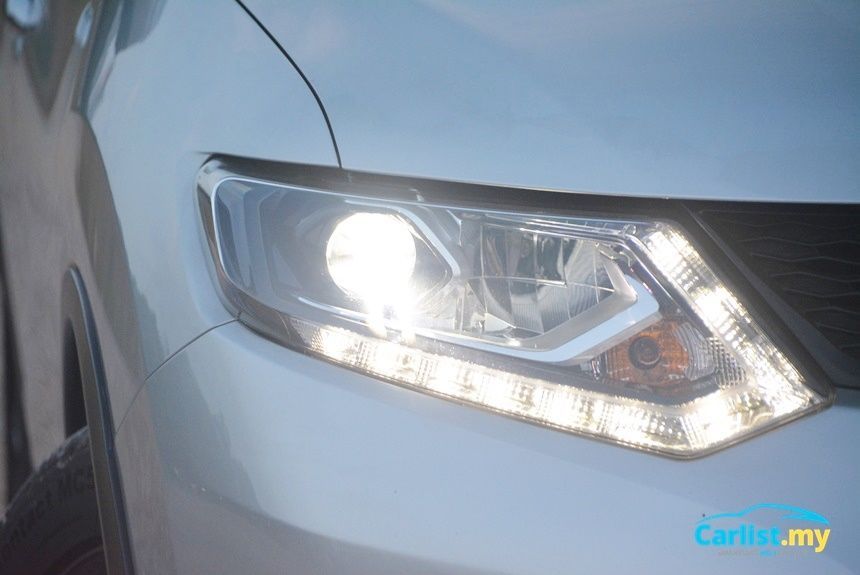 In its unmolested state, the X-Trail stands out confidently as a handsome and well-proportioned SUV. Slapping on the optional Impul kit as seen in our 2.5-litre test car adds a dose of aggression and purposefulness to its stance thanks to a 30mm reduction in ride height.
Most of the X-Trail's rivals come with reverse cameras for safe and convenient backing up. Nissan goes a step further by providing a segment-first 360-degree Around View Monitor. Using trick computer software, the AVM system stitches visual feed from four strategically-positioned cameras to generate a birds-eye view of the vehicle's surroundings. We appreciate that a feature otherwise reserved for vehicles more than twice the price has trickled down to the X-Trail's price point, but Nissan's execution could use further polish – the monitor deactivates the moment reverse gear is disengaged; a more logical approach would have been to trigger deactivation as the vehicle exceeds a certain speed after moving forward, enabling more seamless use of the feature in tight spaces.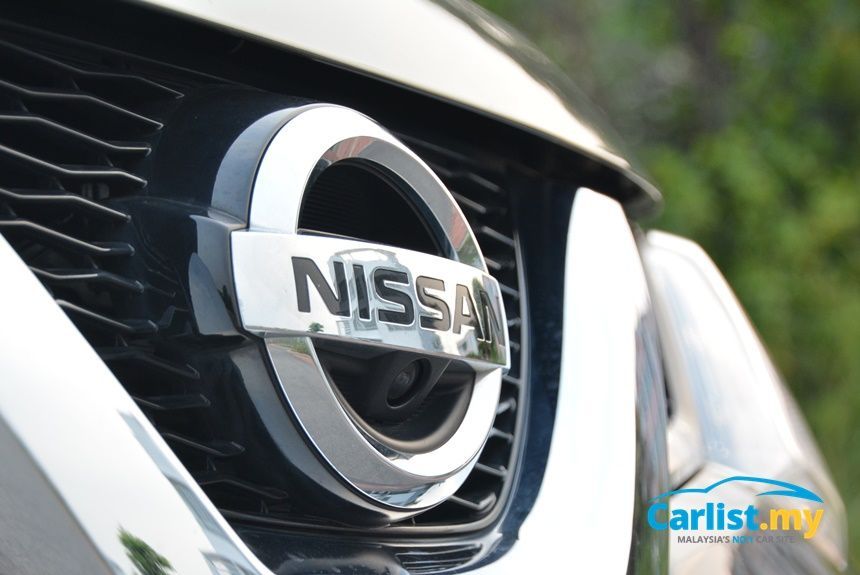 Interior
Whilst subjecting the cabin to a ground-up makeover from its predecessor, Nissan also very actively dipped into the parts bin to build the new X-Trail's interior. Anyone acquainted with recent Nissan cabins from the Sylphy and Teana right up to the NP300 Navara will find the the X-Trail's cabin to be very familiar surroundings.
Typical of most Japanese vehicles, layout of controls are straight forward and intuitive to use. Clarity of instruments is similarly commendable, but the display screens can be better organized. Scrolling is one direction only and there is no separation between audio, trip computer, and drive assist displays, making browsing through information on the move cumbersome.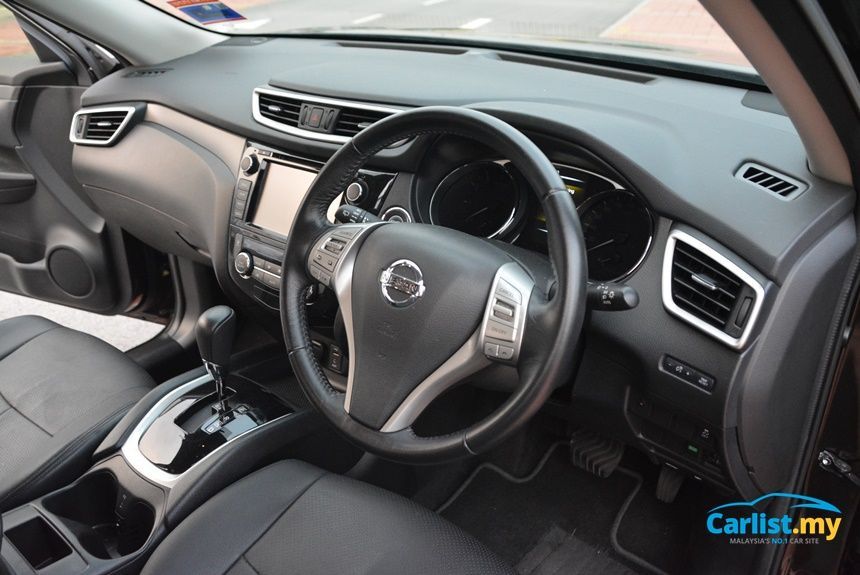 Owners of past X-Trails jumping over to the current one will find a reassuringly familiar presence in the pair of chilled cup holders integrated into the centre console. It's a useful feature to help keep your drinks cool on the move, but we can't help but wonder if the plumbing works needed to bleed cool air off the air-conditioning system to facilitate this feature created unnecessary packaging constraints. To our eyes, we see a centre console that is under-utilized in its partitioning for small item utility space. The cabin at large, however, has a total of ten cupholders at your disposal.
Just like its exterior, there is minimal differentiation in equipment between the 2.0- and 2.5-litre variants – leather upholstery (optional in the 2.0) and powered front seats are the only items exclusive to the 2.5.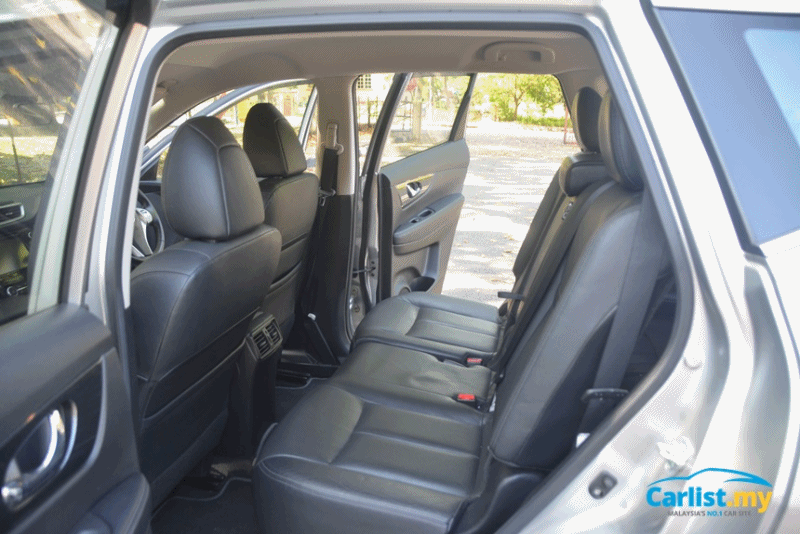 Most important news of the interior is the addition of third row seats expanding the X-Trail's legal occupant capacity from five to seven persons on the move. Realistically speaking, however, the third row is recommended only for pint-sized adults in short commutes.
Split-folding capability is engineered into both the second and third row seats, which allow the X-Trail's cargo hold to be pushed to 550 litres with the third row folded down right up to 1,520 litres all seats down. To keep valuables away from prying eyes, a tonneau cover is provided and can be fitted into two different slots to accommodate for adjustment of the second row seats. When not in use, the tonneau cover can be stored out of sight beneath an underfloor storage lid.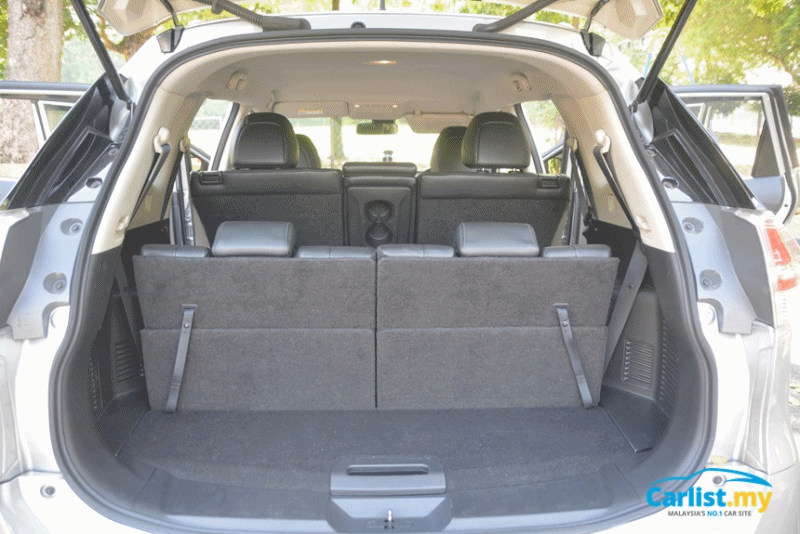 How does it drive?
A much-publicized feature of the X-Trail is its Active Chassis Control system which, in the most succinct terms, utilizes a combination of engine braking as well as selective individual braking of each wheel to smoothen out poor surfaces (Active Ride Control), reduce vehicle speed (Active Engine Brake), and perform torque vectoring function (Active Trace Control).
A point to make about Active Ride Control is that it doesn't cancel out imperfections and harshness of the road surface. In short, it does not transform the X-Trail into a Rolls-Royce, or Mercedes-Benz, or even a Ford Kuga for that matter. What it does accomplish, however, is that it mitigates the aftershocks; meaning that whilst you do feel bumps and potholes below you, the subsequent bouncing you typically get in other vehicles are reduced.
Overall though, the X-Trail is a sensibly-configured and smooth-to-drive SUV. Regardless of your chosen variant, refinement levels are high, performance is adequate, and handling entirely satisfactory for the purpose.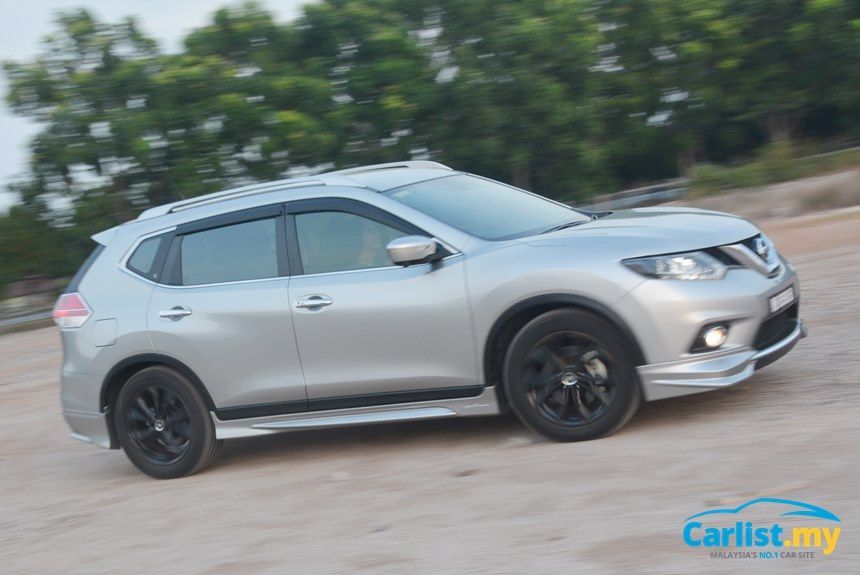 In the context of urban and highway driving, we found the 2.0-litre model hardly wanting for either performance or traction; the 2.5, meanwhile, even with its electronic 4WD system set on 4WD Auto mode, hardly ever needed to route anywhere near 20 percent of torque astern. It demonstrates a chassis setup configured to optimize grip with traction coming only from the front; any additional grip from the rear is a bonus.
Performance advantage of the 2.5-litre model only comes into play on upward slopes, where the bigger engine's superior torque enables more effortless climbing.
Thanks to its stiffer springs and lowered ride height, the fitment of Impul suspension help provide more effective suppression of body roll around corners and added stability at high speeds. As a whole, however, we feel it is an unnecessary enhancement; the standard setup handles well enough and, as we would elaborate further, the trade-off in ride quality is not a satisfactory one.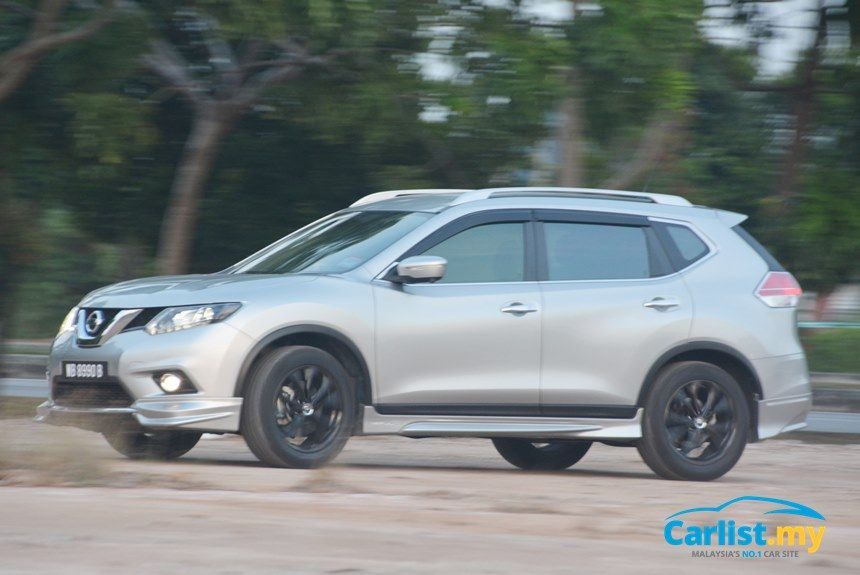 How comfortable is it?
As mentioned earlier, Active Ride Control does not give the X-Trail a magic carpet-like ride. Whilst it is true that bouncing after impact is much reduced, that first jolt as you hit a pothole or road patch still makes its presence felt, although it is not what you would call harsh-riding.
Swapping the standard springs for the Impul units do not adversely affect the X-Trail's primary ride, but long undulations over highways are not coped with as effectively. The ride characteristics come out as being at odds with the X-Trail's generally-refined demeanour. If the Impul look tickles your fancy, that's fine, but think long and hard before agreeing to fit those springs on.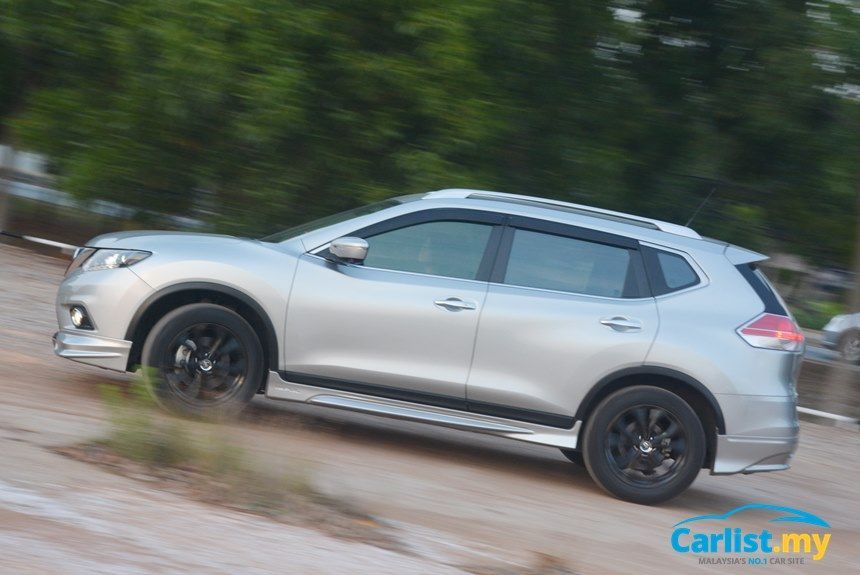 How economical is it?
If fuel consumption of 9.9 litres/100km sound for a seven seater SUV sounds good enough for you, the good news is that we achieved this figure on the all-wheel driven 2.5-litre model with a mix of highway and urban driving conditions in a 50:50 mix.
Strangely enough, the lesser-powered 2.0-litre model, despite the benefit of a more advanced direct injection engine and not having the burden of powering the rear wheels, fared only slightly better doing 9.8 litres/100km in similar conditions.
After the first 1,000 and 5,000km services, subsequent maintenance of the X-Trail is performed at 6-month / 10,000km intervals. Estimated costs are slightly lower in the 2.0-litre model, adding up to just over RM6,100 over 5 years / 100,000km of usage. For the 2.5, set aside RM6,700 thereabouts over the same period.
Detailed service breakdown of both models provided by Tan Chong Ekpres Auto Service are provided below:
Conclusion
This current X-Trail is not a vehicle without weakness, but it does have handsome looks to capitalize on. The inexplicably bizarre decision to settle for only two airbags aside, the X-Trail exudes high perceived value, thanks to a good count of standard kit that includes a number of premium features, some of them unique within its price segment.
Between variants, the 2.0-litre model should prove adequate for most buyers. It offers respectable performance whilst not shedding too much equipment against its 2.5-litre sibling. Dynamically, the X-Trail handles most conditions steadily enough with front-wheel drive, meaning the added traction benefits of all-wheel drive really only comes into play in very severe conditions.
Having allowed the T30 to soldier on way past its sell-by date and subsequently not moving the game on enough with the T31, the X-Trail nameplate was a fading force before the current T32 model came into the picture. The ground up rejuvenation we see here was exactly what the doctor ordered to restore the X-Trail to the mainstream buying public's consciousness.
---
---
---
---
Comments