Review: 2017 Mitsubishi Triton 2.4L MIVEC – Another Couple of Steps Forward
Reviews When Mitsubishi Motors Malaysia (MMM) introduced the second-generation Triton (Fifth-gen L200) here back in 2015, we felt that the package was somewhat incomplete. Whilst it was good looking, powerful, and comfortable, the Triton was also found lacking in safety-related features.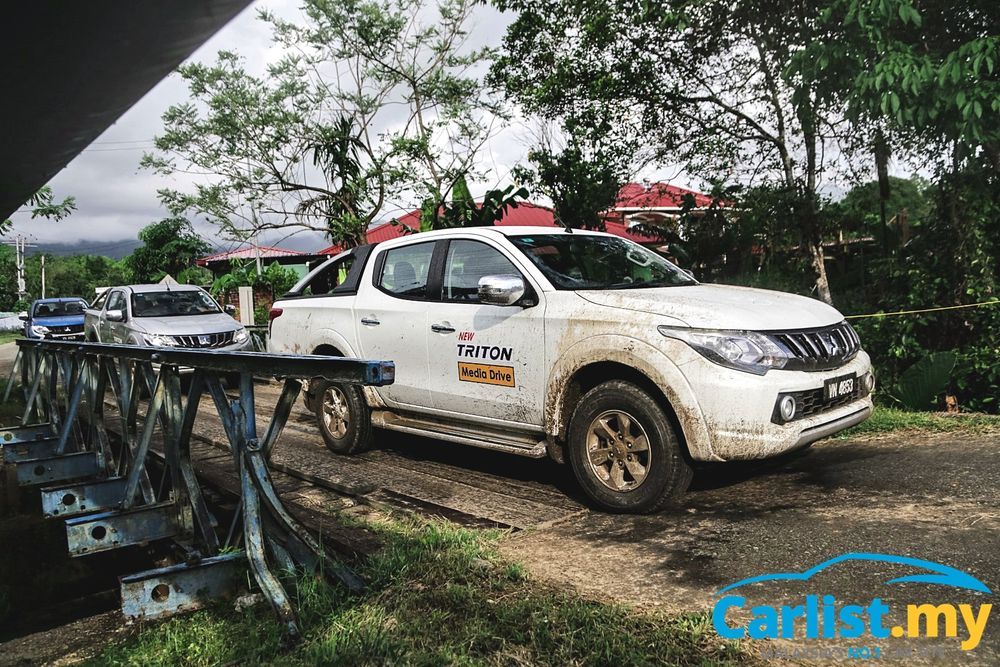 Yes, it was the first model in the pickup truck segment to offer goodies like xenon headlamps with LED daytime running lights, paddle shifters, tilt and telescopic steering adjustment, as well as keyless entry, but only the high-spec variants were entitled to all of them and it just didn't feel as plush as some of its rivals like the Ford Ranger.
Hence, came the updated version in September 2016 with a new 2.4 litre MIVEC VGT turbodiesel engine, bi-xenon HID headlamps and improved safety features.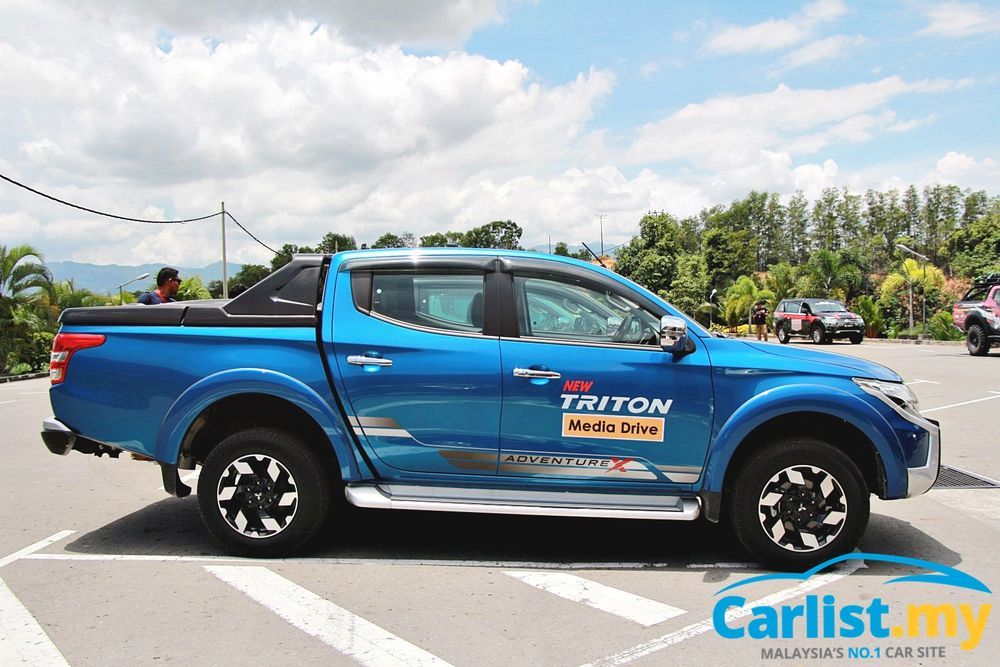 Also new was the Triton VGT Adventure X variant which was the flagship of the range, which came with a shield extender for the front bumper, dual-tone 17-inch alloys, a new sports bar, a fully covered load bed, a matte black front grille, as well as two exclusive colours – Impulse Blue and Titanium Grey.
Just as we thought that MMM was going to take a "chill-pill" as the Triton was more powerful, better equipped, and more comfortable to be in, the company updated the model once again last month, beefing up its safety arsenal whilst further improving its refinement.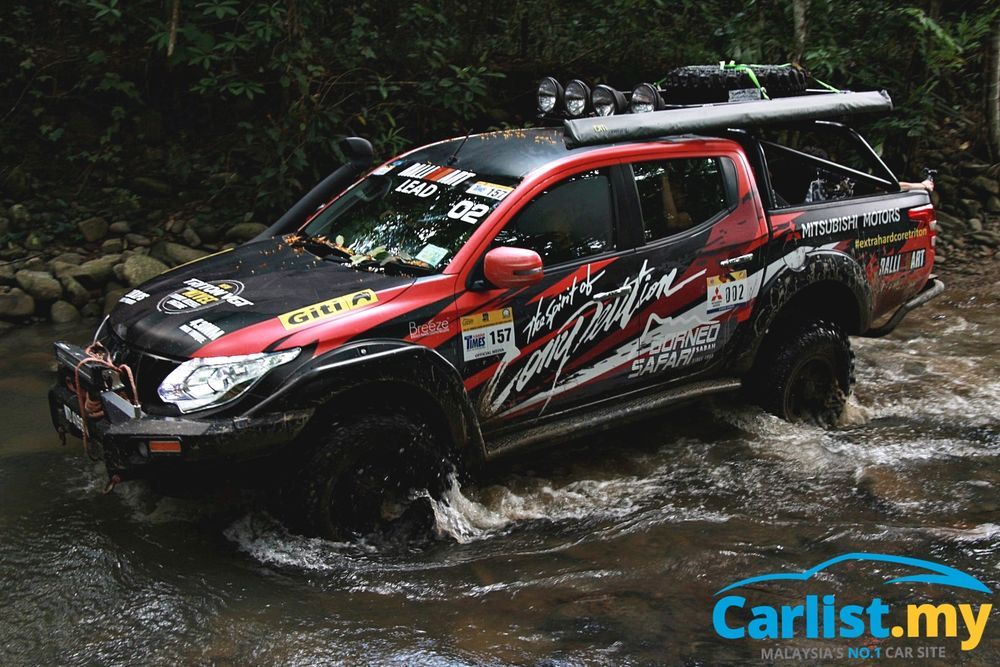 So, in order to see how different it feels, we headed to Kota Kinabalu, Sabah to put the new Triton through a series of tests last month.
Specifications
Price: Between RM104,800 and RM130,900
Engine: 2.4 litre MIVEC turbo diesel aluminium engine
Max Power: 181PS @ 3,500rpm
Max Torque: 430Nm @ 2,500rpm
Transmission: 5-speed automatic with paddle shifters
Safety Features: 7 airbags, ABS with EBD, ISOFIX mounts, reverse camera, Traction Control, Hill Start Assist, Trailer Sway Assist, Active Stability Control
Origin: Fully-Imported from Thailand
Overview
The big news with the 2017 Triton is the inclusion of Brake Assist (BA), electronic stability control, traction control, Hill-Start Assist (HSA), as well as Trailer Sway Control (TSC) – all of which are available as standard in all Triton VGT variants.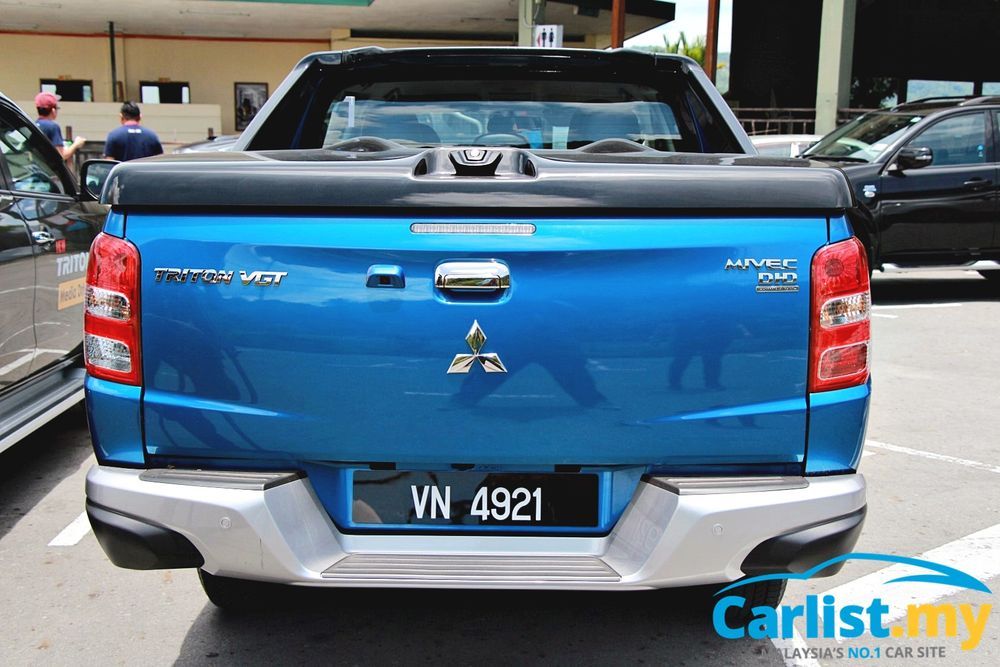 These new safety features further complement the existing ABS, EBD, Reverse Sensors, ISOFIX and dual frontal airbags.
The six-variant line-up from before is maintained, but except for the entry-level Triton Quest 4x2 and VGT manual variants, all models are subject to price hikes ranging from RM2,720 to RM3,700 which we summarize below:
Quest 4x2 M/T – RM77,390 (no change)
2.5 4x4 M/T Std – RM93,920 (up RM2,720)
2.4 MIVEC VGT 4x4 M/T – RM104,800 (no change)
2.4 MIVEC VGT 4x4 A/T – RM114,800 (up RM2,800)
2.4 MIVEC VGT 4x4 A/T Adventure – RM123,100 (up RM2,700)
2.4 MIVEC VGT 4x4 A/T Adventure X – RM130,900 (up RM3,700)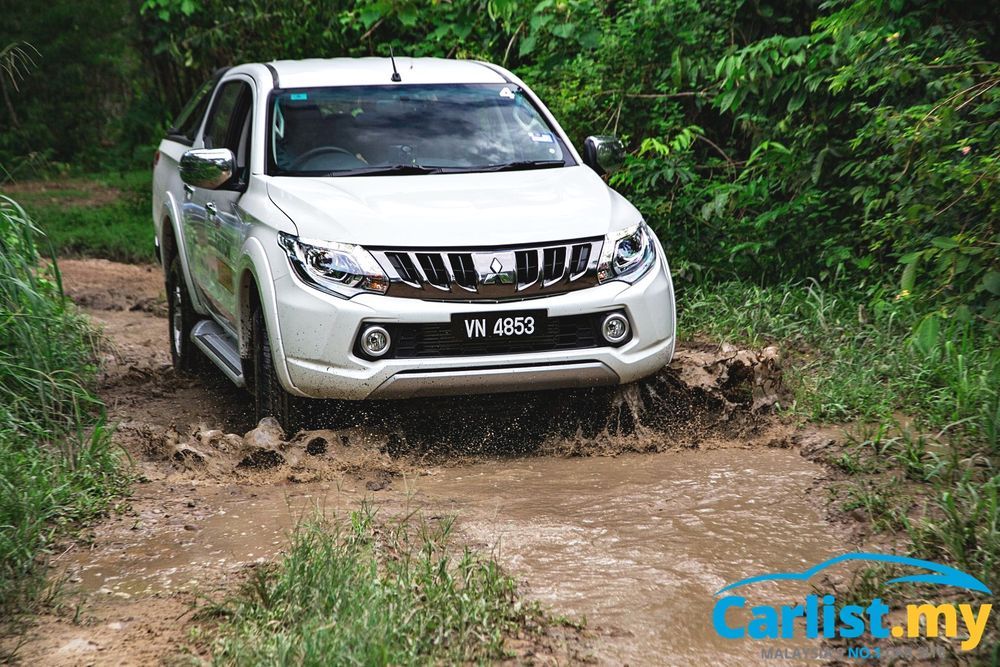 Boosted safety aside, other updates focus on interior features, such as the redesigned instrument cluster across the range; the double DIN head unit which replaces the single DIN player in the 2.5 4x4 Std and Quest 4x2, the all-new Pajero Sport's four-spoke steering, as well as eight-way electric driver seat adjustment for the Adventure and Adventure X variants.
Exterior
Apart from the range topping VGT Adventure X variant, changes to the Triton's exterior styling are limited only to accessory trims.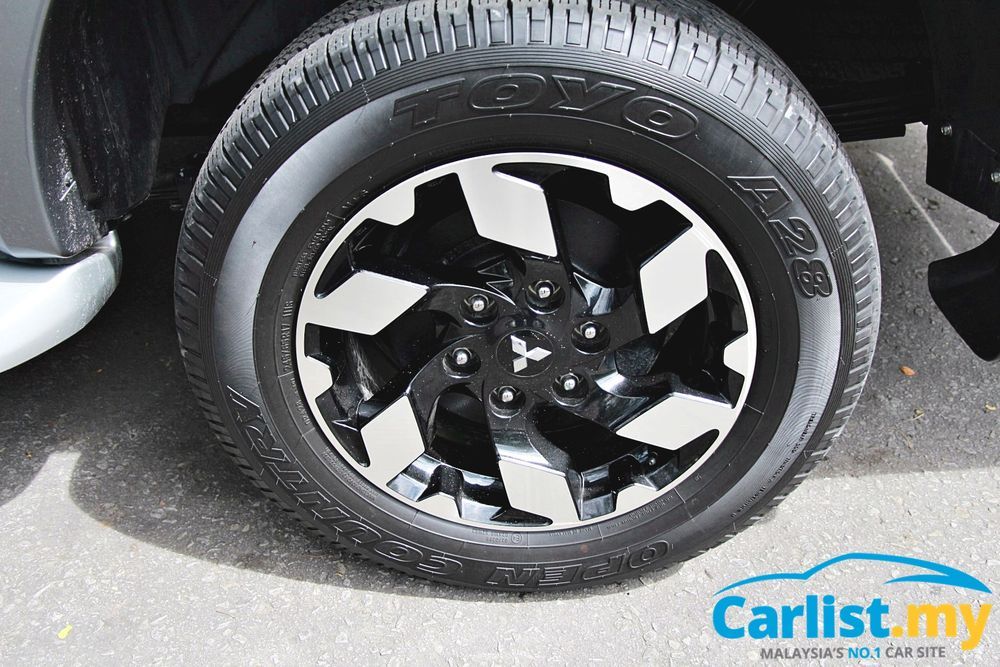 The VGT variants now come with a dark chrome front grille at the front while the Adventure X retains the matte grille. And then, we have the redesigned side steps which make getting in and out of the pickup easier.
The range-topping VGT Adventure X variant on the other hand, gets even more kit than the VGT Adventure, like the tweaked front shield extender, automatic wipers and a dual-tone 17-inch alloy wheels.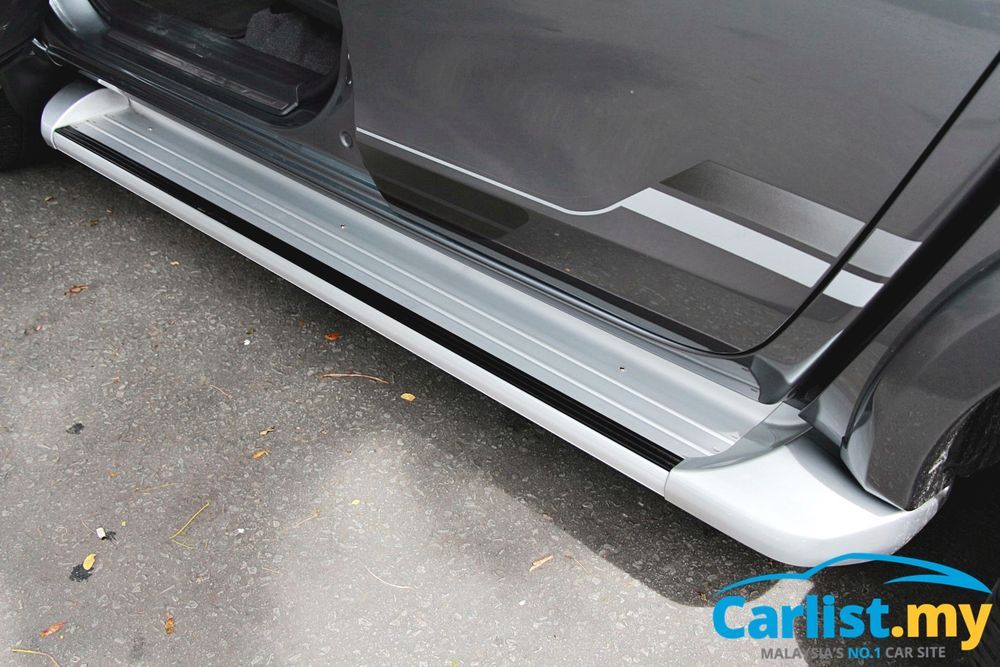 Overall, these updates are barely noticeable at a glance. Even if the latest version and the pre-facelift model are put side-by-side, one will have to really pay close attention to notice the differences.
But whatever said and done, the Triton is still quite a looker. Not game-changing like the previous generation model but there's no denying that it is a handsome vehicle.
Interior
Inside, there's the new four-spoke leather steering wheel (from the Outlander) for the VGT variants, and the redesigned instrument cluster which looks a tad more premium now.
The VGT Adventure and Adventure X models also get eight-way powered driver's seat, which further adds to the value of the Triton.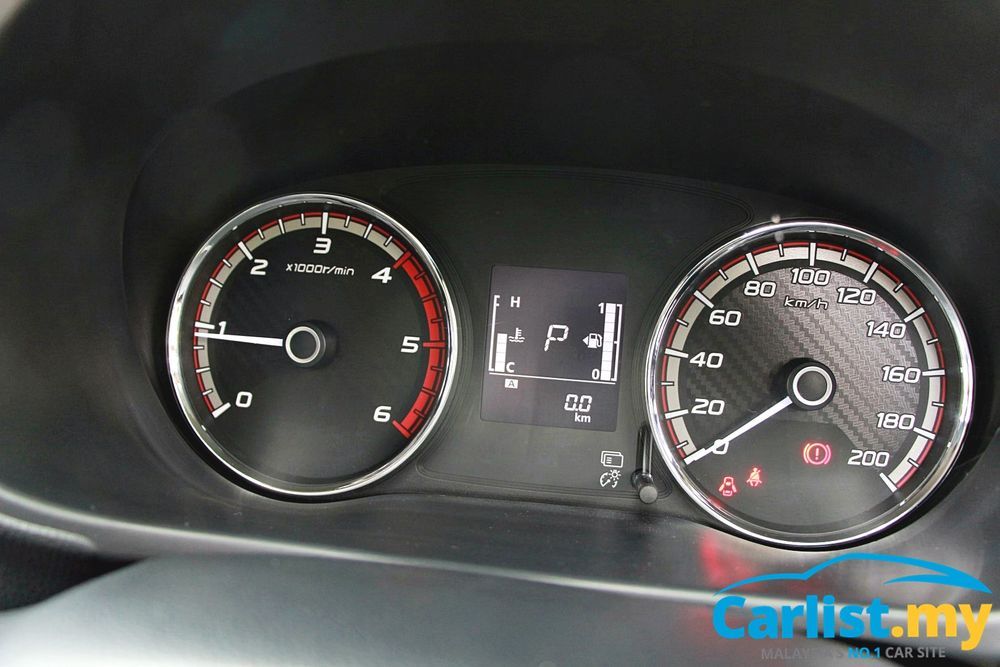 The new steering wheel and speedometer cluster make a lot of difference as they are like the first couple of things we set our hands and eyes on, and the things that we had the most contact with. All these little touches helped contribute to significantly improve upon the driving experience.
Unlike the pre-facelift 2.5-litre version in which we were complaining about how the steering wheel felt cheap and lacked the premium touch a RM110,000 vehicle should have, the updated Triton, has definitely taken a leap forward with buttons exhibiting more premium tactile feel.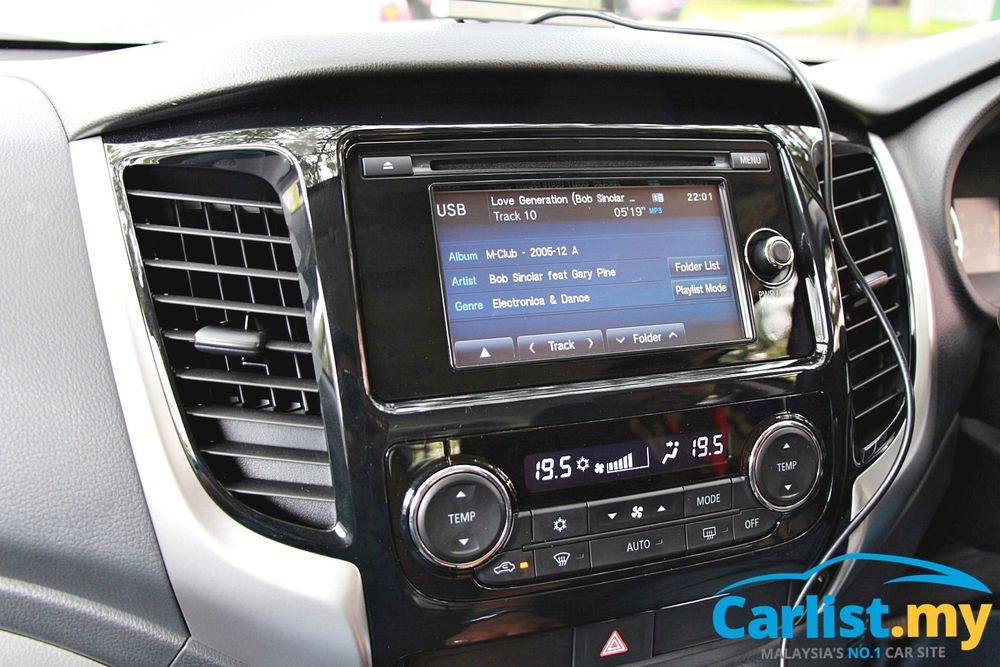 Besides that, the cabin refinement and noise insulation has also improved a lot. Believe it or not, we couldn't hear the engine noise at all until we pressed the accelerator pedal. That is how quiet the new Triton is.
As for occupants' comfort, both the front and rear seats in the Triton VGT models we drove provided great level of support and didn't feel stiff at all, regardless of whether they were clad in fabric or leather, depending on variant.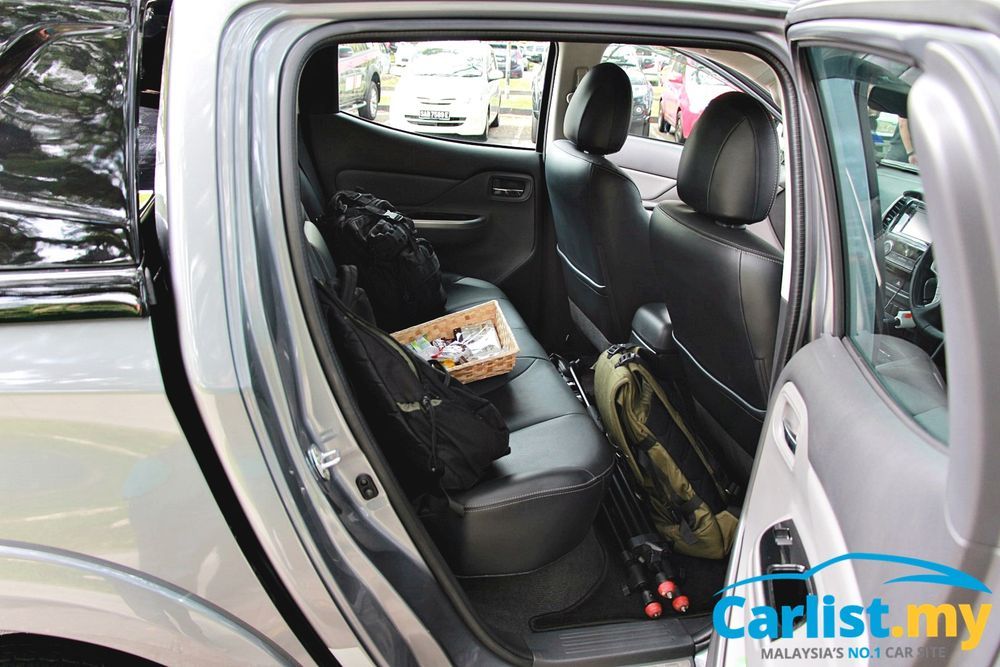 Practicality wise, the Triton passes with flying colours as there was more than enough space to store our stuff, ranging from smartphones, Smart Tags, water bottles, and everything in between.
How does it drive?
It would not be an exaggeration to say that the Triton is the best 4x4 out there when it comes to pure driving dynamics.
Powered by the 2.4-litre MIVEC turbo diesel aluminium engine which produces 181PS and 430Nm of maximum torque puts the Triton in the same league as trucks with much larger capacity engines such as the Toyota Hilux 2.8 (177PS, 450Nm), Chevrolet Colorado 2.5 (182PS, 440Nm), and the Nissan Navara NP300 VL (190PS, 450Nm).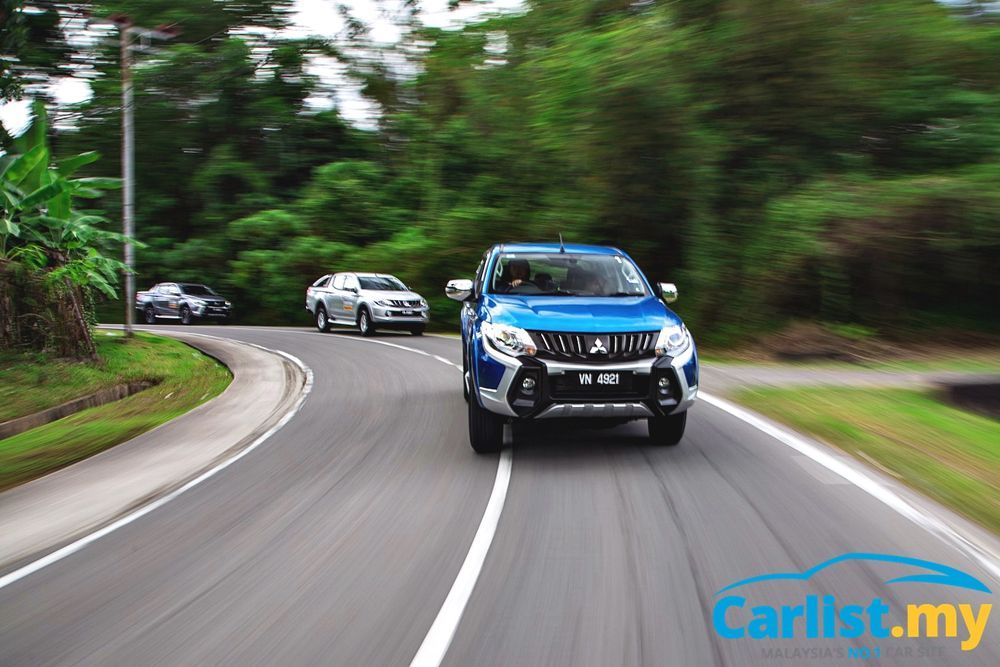 On the highway, in the city, through gravel and even during some muddy puddles, power was always available upon request. Unlike some of its rivals in which we have to wait for a second before power is delivered to the wheels, the Triton just gave us all the power we needed at an instance.
Even at speeds of 160km/h, the Triton kept going when we put the pedal to the floor to see if it has more to offer – and boy, were we surprised.
The best part is how beautifully the Triton's chassis is setup. Yes, there is still noticeable body-roll during cornering and all but it offers a level of composure that is almost car-like.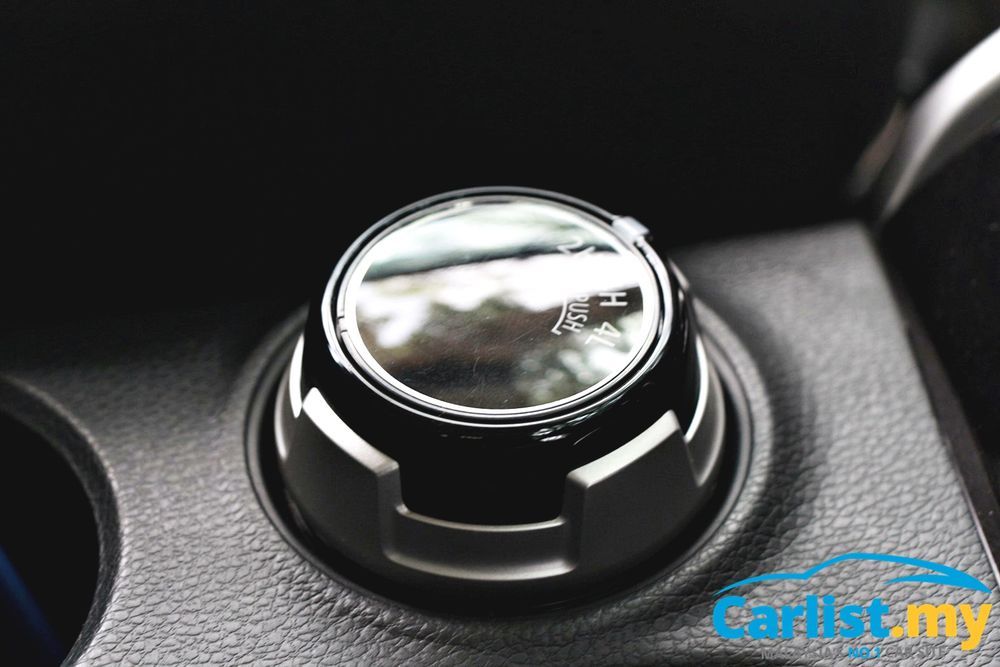 Further complementing the whole driving experience were the paddle-shifters which enabled us to shift gears as we wished. With 400Nm of torque available from as early as 1,500rpm, the Triton just pounced forward at a snap of a finger on the road.
When we had to go off-road, all we had to do was twist the easy-to-use 4WD selector dial, switching between rear-wheel, four-wheel, and low-range four-wheel drive mode depending on the surface, and let the electronics and mechanics do their thing.
After covering about 150km on the road, we headed to Kota Belud off-road trail where we only got stuck in a puddle of mud about four-feet deep once only because we had stock road tyres on our truck. It was a good reminder that a truck is only as good as its tyres.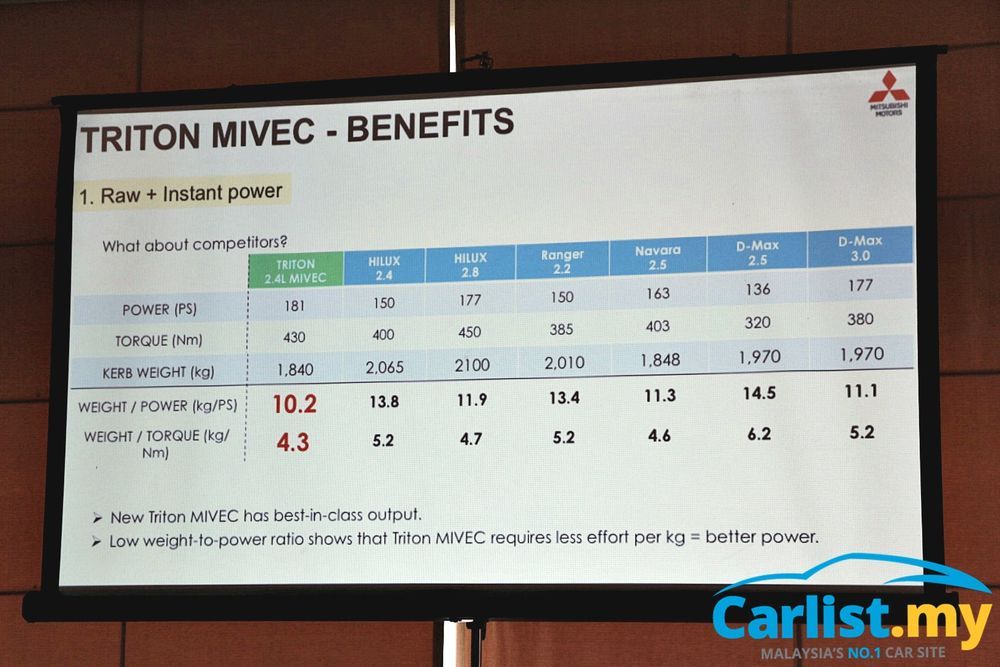 Besides that one hiccup, the Triton had no issues going through sand, gravel, grass, and even a small stream.
Having driven almost every model out there in the market, it is safe to say that the Triton still holds the title of being the best pickup truck to drive – something that its rivals are still struggling to outdo for many years.
Conclusion
Being a part of one of the most competitive segments in the market, the new Triton had quite a bit of catching up to do with rivals when it was first launched a couple of years ago.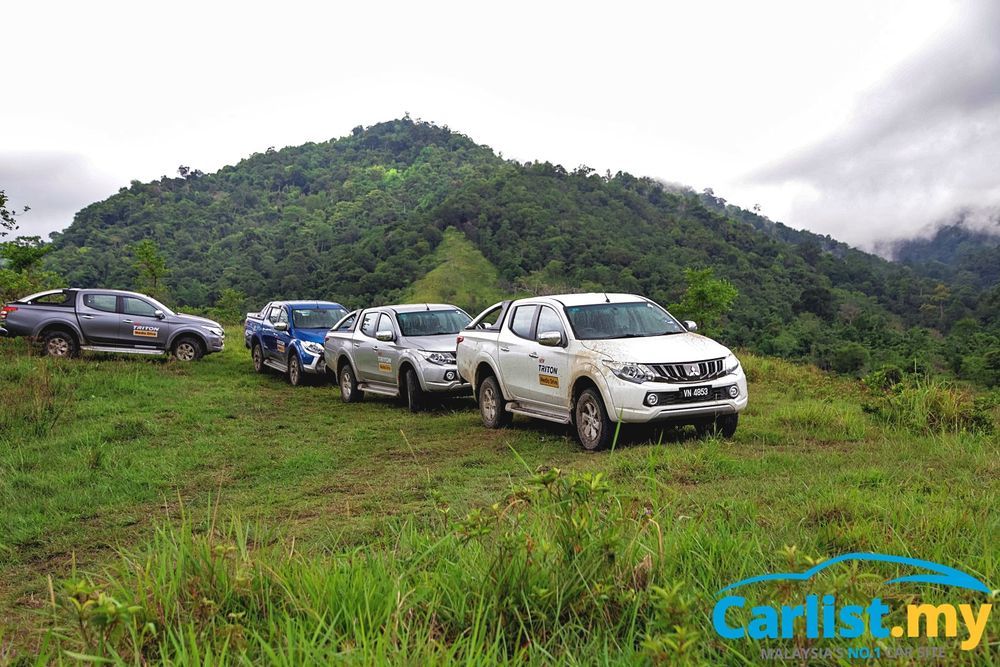 With other brands constantly upping the ante, it is a good thing that Mitsubishi Motors Malaysia stepped up its own game and updated the Triton to what it is now.
While it already claimed the title of being the best pickup truck to drive many years ago, it lacked in terms of safety and standard equipment offered. But now that these boxes have been ticked off, there is no denying the fact that the Triton has elevated itself to stand just as tall with the segment leaders.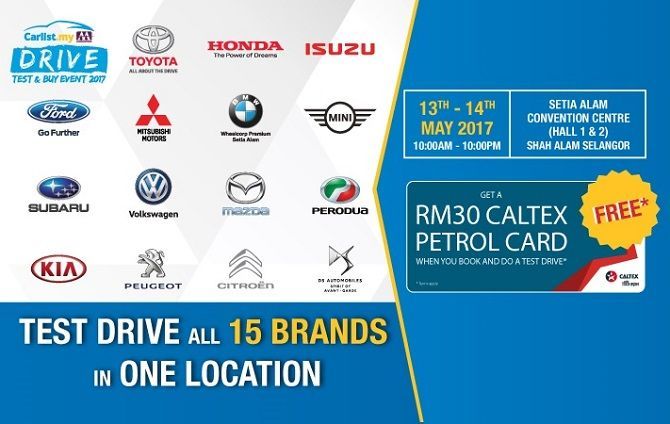 Don't believe us? Head over to the Carlist.my DRIVE Test and Buy event this weekend at Setia City Convention Centre and have a go at the new Triton yourself? Just sign up here to test drive and compare it against the Ford Ranger, Toyota Hilux and the Isuzu D-Max.
---
---
---
---
Comments