REVIEW: 2021 Honda City 1.5V - Better At Everything, Master At Nothing
Reviews The Honda City has gone from strength to strength over the past couple of decades, with both new and recurring loyal customers helping to grow its market share. Though it remains on the B-segment throne as far as non-national makes go, has it done enough to keep its hungry rivals at bay?
---
Under the Honda umbrella, the City is one of the automaker's longest-serving nameplates, having been around since 1981 with the first-generation version. Back then, it was sold solely as a hatchback (and a sort of cabriolet), but it did tick the box as far as being able to offer a surprising amount of cabin space for its size.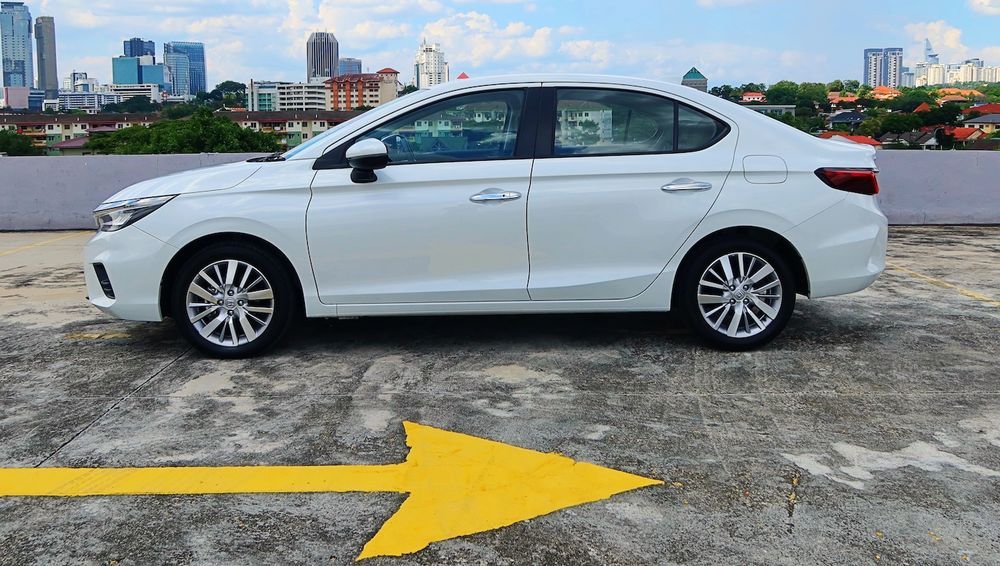 Times have changed, and coincidentally, the world has a new City Hatchback to enjoy.
But we're here with the 2021 Honda City 1.5V, which is a variant that previously sat at the very top of range but has now been dropped to second rank with the arrival of the hybrid RS. Still, it does get the majority of its tech and some safety toys, and there's still plenty to like about its more conventional power plant.
Still, for RM86k (RM86,561 at the time of writng), this new City should feel every bit the range-topper that the previous 1.5V did, but with some very welcome changes to patch up some of its predecessor's shortcomings.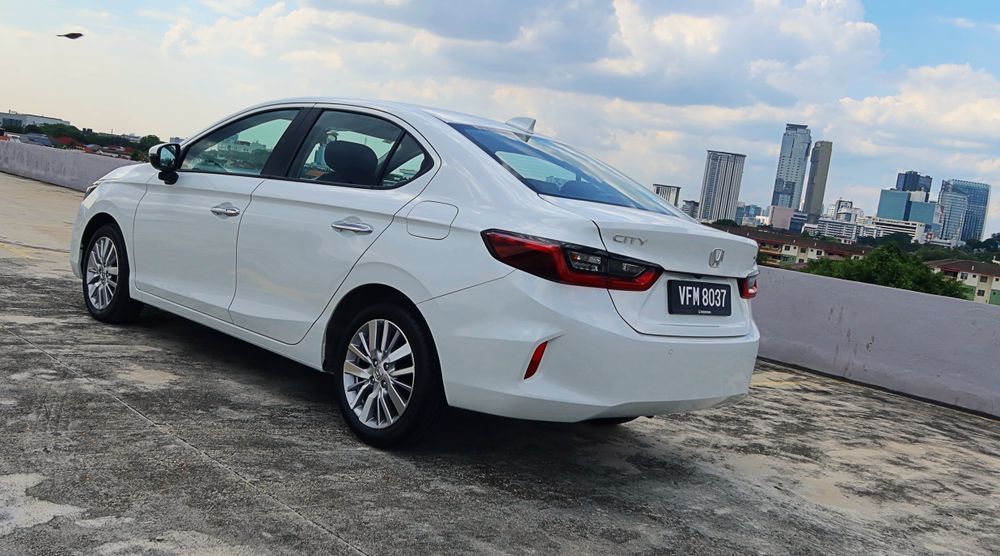 Exterior
Before we dig into that, though, let's examine this car's more surface-level aspects. Despite being classified as an all-new generation, Honda clearly did intend for it to share a strong visual resemblance to the model that preceded it. Both share a near identical silhouette in profile, though the front end has been thoroughly reworked to match the fascias of the Civic and Accord, replete with the 'flying wing' grille.
Even the choice of 16-inch wheels on this 1.5V looks awfully close to the previous top-end City. Obviously, Honda had little reason to distance themselves from a winning formula, even if it meant being a little predictable. They'd like everyone to recognise it as a City, even at first glance.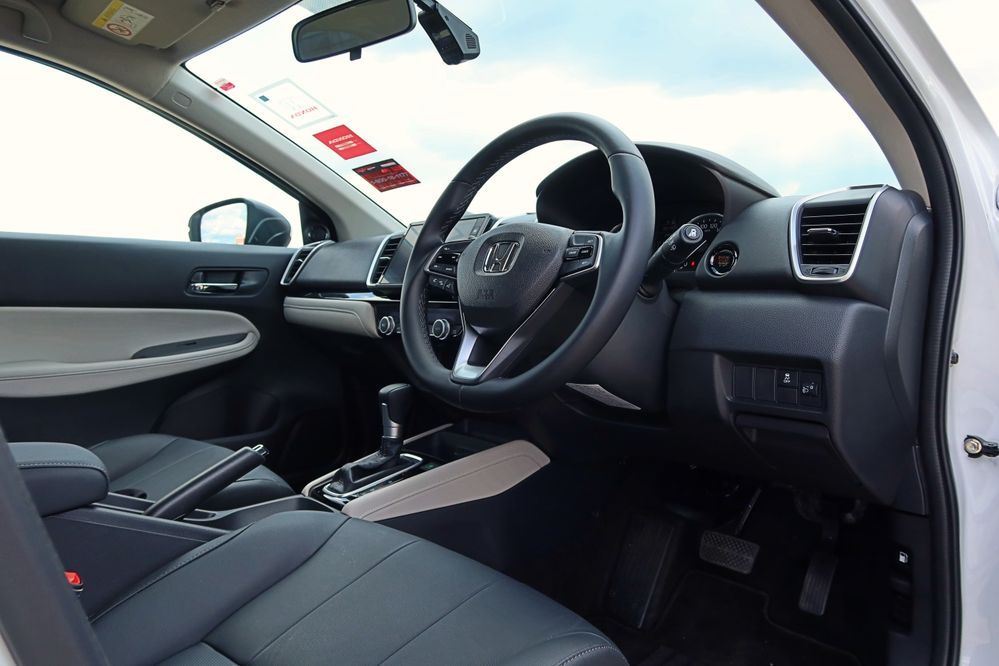 Interior
Space is ample thanks to the same 2,600mm wheelbase as before, especially with rear legroom and headroom, but there is a much larger sense of sophistication present here that the older model lacked. From the driver's perspective, the control placement seems much more natural - that feeling of sitting behind the wall-like dashboard or too high over the car is pretty much gone.
It's 520-litre boot sounds huge on the spec sheet, but when compared to other rivals in the segment in a head-to-head test, it proved only middling when asked to swallow up a mock collection of cargo. This is despite the new City boasting a 110mm increase in overall length and a 54mm increase in width.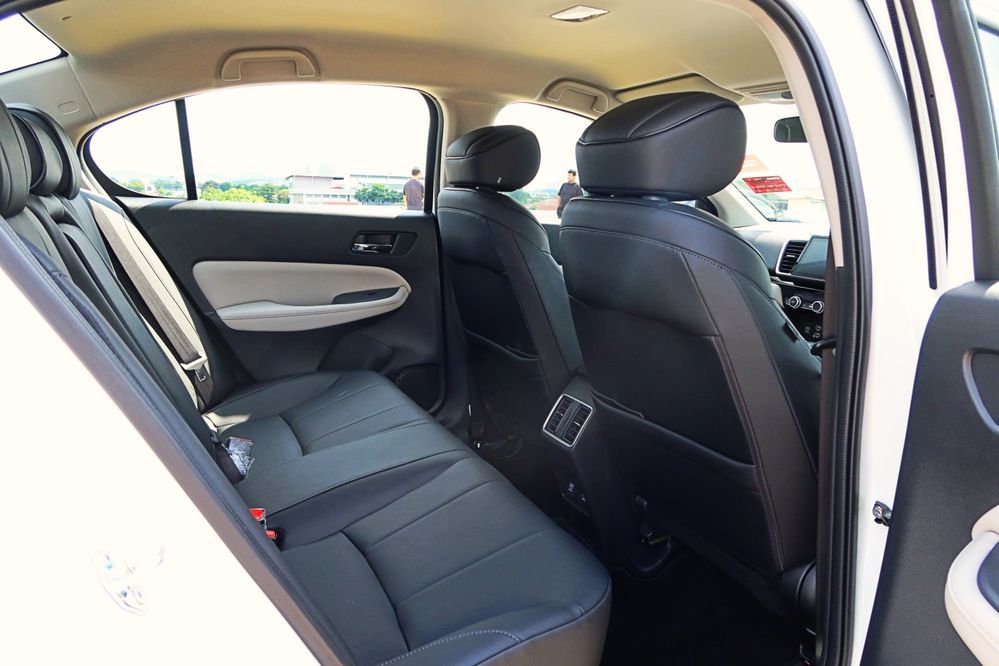 The instruments (which remain analogue) are sharp, as is the overall ambiance with plenty of bright off-white 'Ivory' trim accents to bounce around more light. This alone adds so much more airiness that it will be a little hard to go back to a City with a fully black interior.
In terms of upholstery, we get leather on the seats, steering wheel, and gear knob, while the rest is a clever mixture of soft touch plastics, glossy finishes, and solidly tactile buttons and knobs. Touch points generally feel good under the finger and there aren't any jarring material combinations to speak of.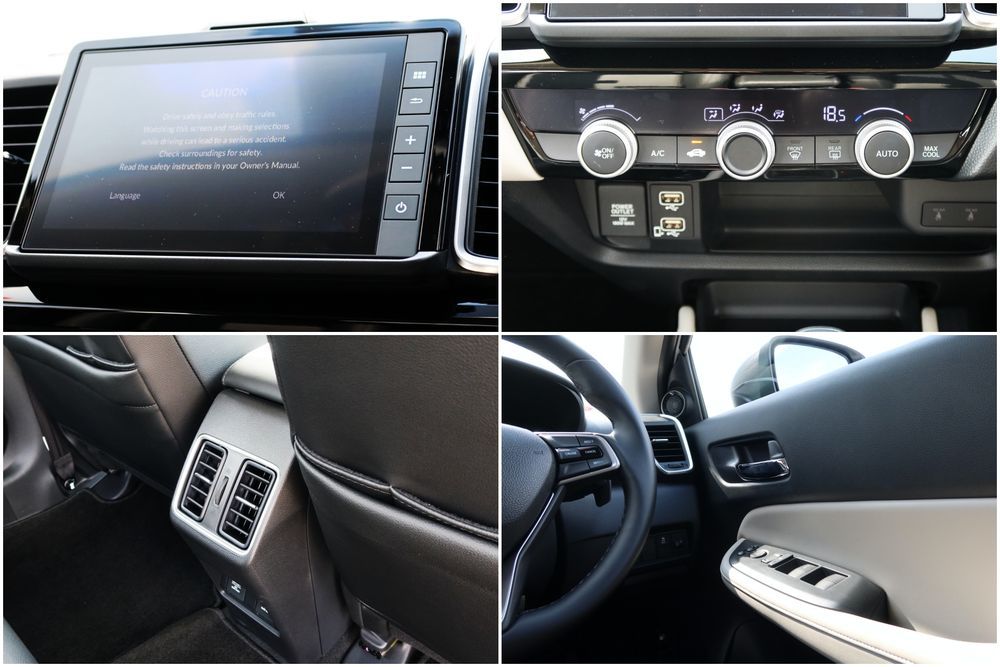 Like the car it's replacing, this City does acquit itself very well to feel about as well put together and just as expensive as the Civic, minus the size. However, where that feeling of quality was undone by the older model's low-rent infotainment/media system, this new version's 8.0-inch touchscreen unit is about a big a step forward as you could ask for.
It's small-ish size isn't even noticeable when sat within the City's petite dimensions. This, like the Civic's, is underpinned by a certain Google-made operating system, but the interface is smooth, intuitive to navigate, and packed with a good selection of features, including support for Apple CarPlay and Android Auto.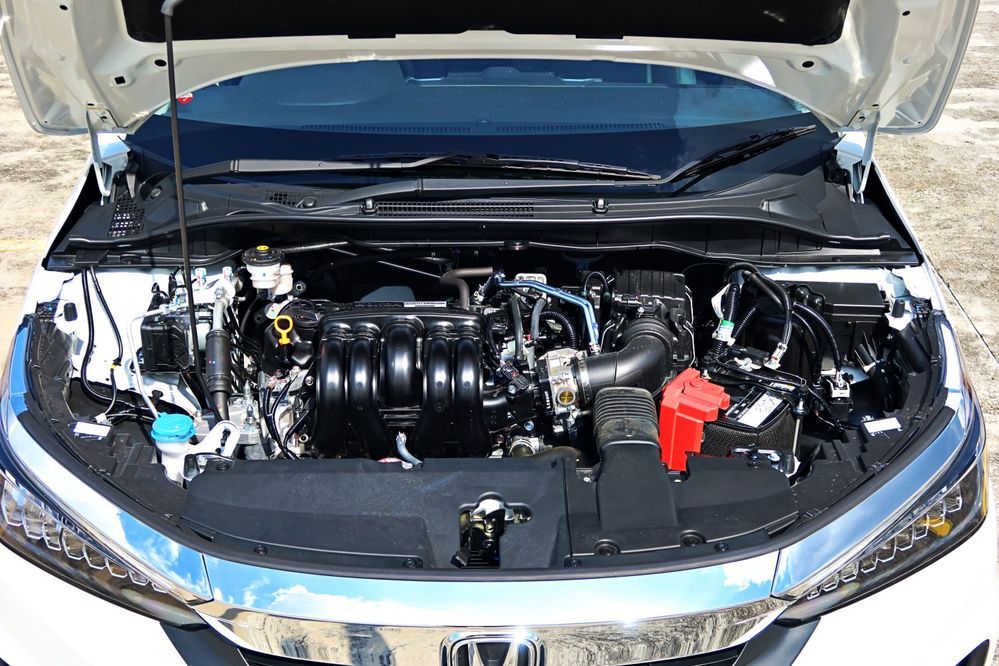 Engine and Transmission
Unless you spring for the new flagship City RS e:HEV with its fancy i-MMD hybrid powertrain, every other variant below retains the familiar naturally aspirated 1.5-litre i-VTEC four-cylinder petrol engine.
Rather than seeing it as a negative, and apart from saving about RM20k, some might understandably prefer the reduced complexity of a conventional combustion engine, and Honda's small capacity units have held up as some of the most dependable and consistently fuel-efficient in the business.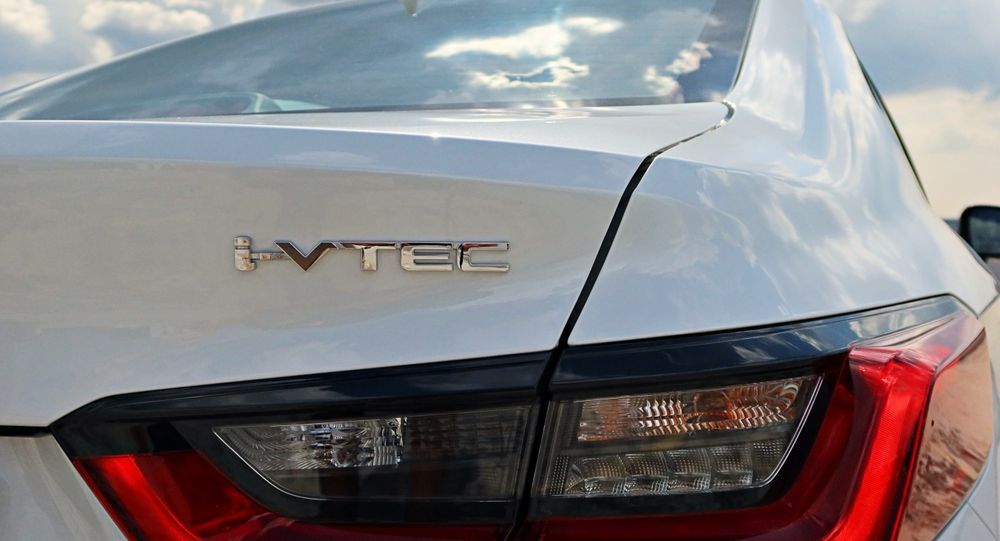 That being said, there's still a surprising amount of punch and eagerness on offer here. This little motor gains a dual-overhead camshaft design and a few other internal alterations, but is otherwise very similar to the unit that powered the older car.
Its 121PS and 145Nm peak power and torque output are about par for the course in this class, but its delivery is almost creamy smooth when paired with that CVT, and especially if you drive at an unhurried pace, letting the car settle into its own patterns. Don't worry, you'll keep up with highway traffic just fine.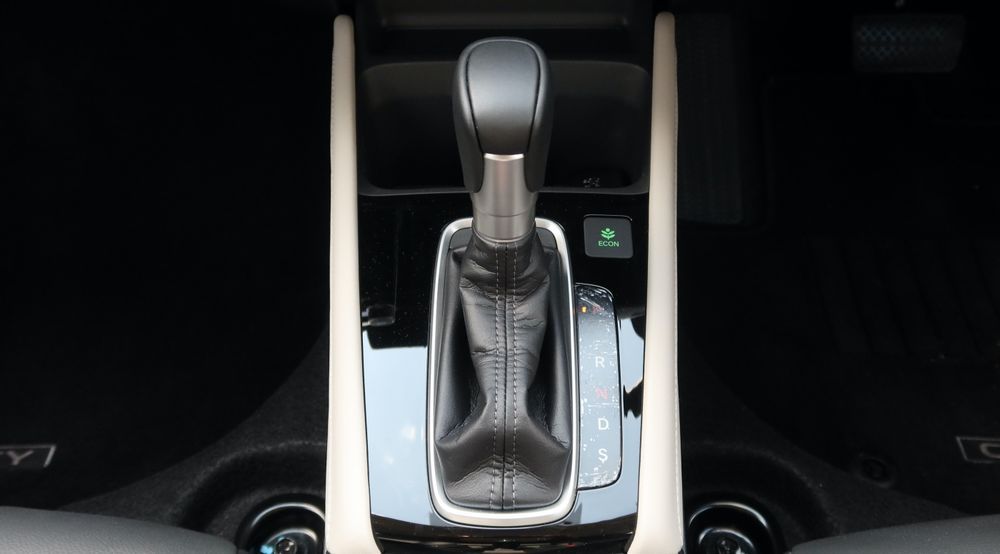 In normal operation, it is refined and pulls relatively well at low revs, returning pretty commendable fuel economy even if you've got a heavy right foot - what else could you really want? Pushing it hard, unfortunately, won't yield a sudden turn of speed, so it's hardly worth bothering to use the manual override ratios, at least most of the time. For best results, just keep calm and leave it in 'Econ' mode.
Behind The Wheel
Honda has made some fuss about their measures to improve the overall comfort and refinement levels over the previous City, and we're glad to say that their troubles have been worthwhile.
Though this isn't something that we thought was a particular pain point with the older car, this newest evolution is a substantial step toward blurring the line between B-segment contenders and larger, more 'luxurious' cars. Road noise, ambient disturbances, and echoes within the cabin itself are all nicely muted, allowing for a more relaxed journey for both driver and passenger(s).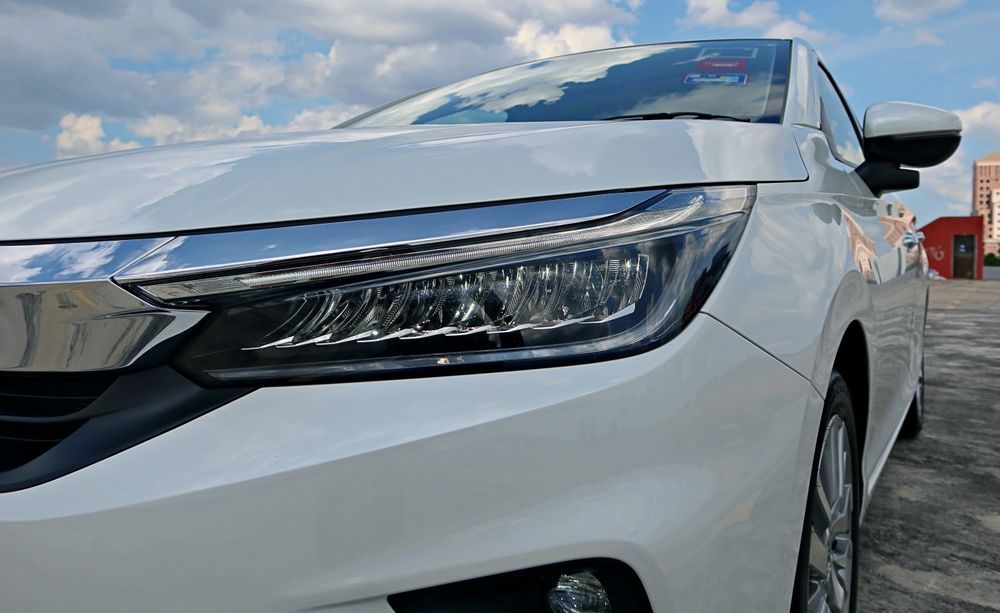 Steering is quick, light, and nicely judged but, as before, a little too far on the assisted side for my own tastes. While that does give the City a somewhat vague feel through the front wheels, it does mean very little effort is needed to dart the car around, making tight manoeuvres and parking a real breeze.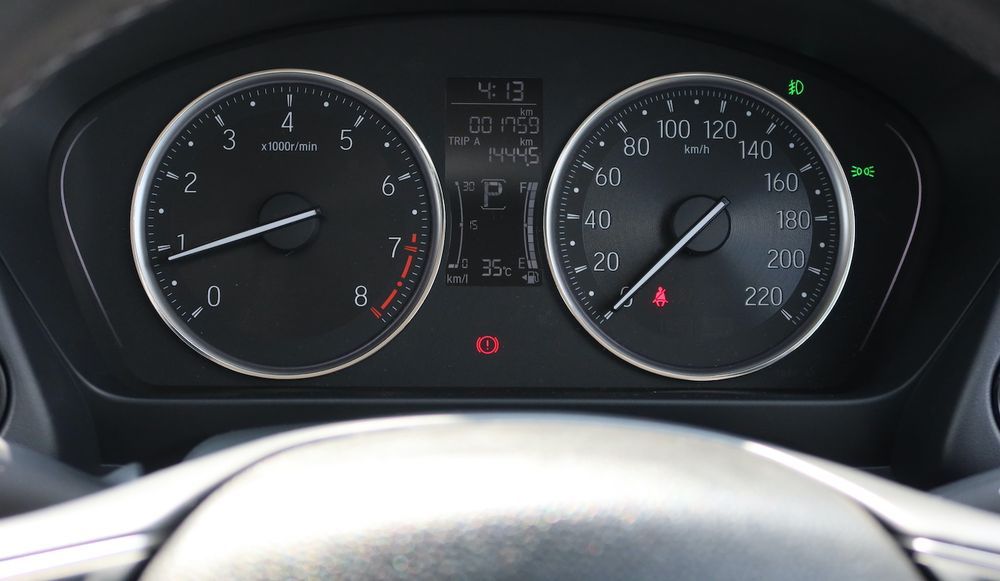 Safety
As standard, the new City 1.5V comes with 6 airbags as well as anti-lock brakes (ABS), Vehicle Stability Assist, Brake Assist, and Hill Start Assist, along with rear ISOFIX mounting points and decently clear reversing camera with multi-angle view and dual reversing sensors.
There's even Honda's LaneWatch system to mitigate other vehicles from coming up in the passenger-side blind spot. However, the big omission here is the full inclusion of the Honda Sensing suite, which is exclusive to the range-topping City RS. This would have added active driver aids such as Autonomous Emergency Braking (or Collision Mitigation Braking System, in Honda's terms), Lane Keep Assist, Lane Departure Warning, Auto High Beam, and Adaptive Cruise Control.
There's no reason to feel unsafe in the City, however. Historically, it has proven to be a very soundly designed and constructed vehicle that's held up well in collisions both major and minor. ASEAN NCAP rates its crash safety at 5 stars, which is great, though we'd expect nothing less from Honda.
At no point during our time with the new City 1.5V was there a glaring moment where the lack of these additional safety systems made the car seem inferior on the road, but we suppose the whole point of active safety is to only spring into action when human error overtakes us.
As a buyer, you will need to make the judgement if the features within the Sensing suite are worth the step-up to the RS. Unfortunately, if you wanted a 'conventional' Honda City with active safety but without the extra powertrain tech, you're out of options - at least in Malaysia.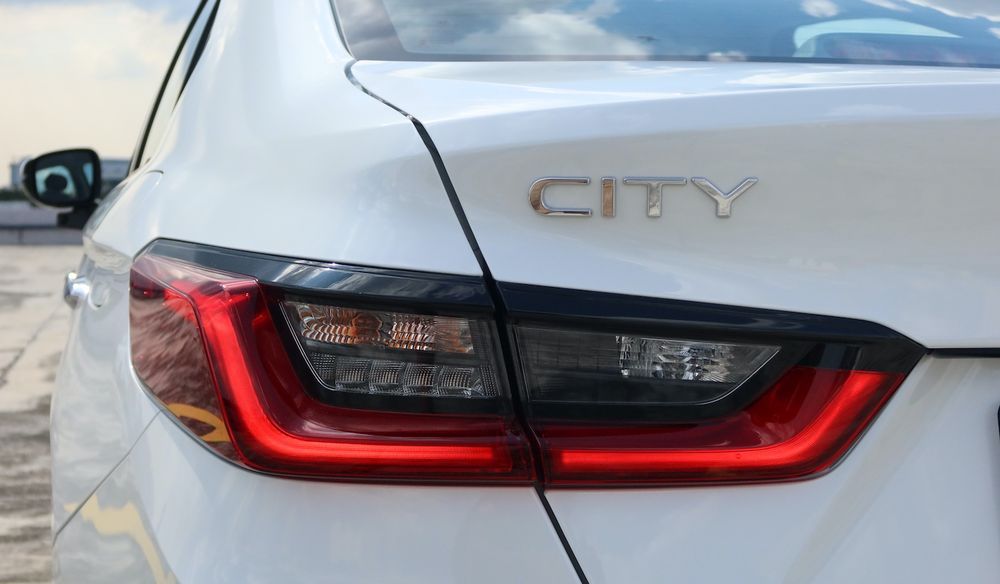 Conclusion
Honda has clearly worked very hard to preserve whatever essence that made the City so popular, and during our review, it became clear that the car fared extremely well at being a solid jack of all trades.
Armed with a classier interior, sharper looks, and improved refinement, it quite convincingly quashes the most common criticisms levelled against its predecessor. However, in their pursuit to round out any remaining imperfections, the City's more defining characteristics have been smoothened out in the process.
Undoubtedly, the car has evolved to be the most deserving of retaining the B-segment crown, but there isn't a particular category here that we found the City to excel at. It isn't the fastest, or best looking, or best handling, or most spacious for rear passengers, neither does it have the biggest boot, or longest list of equipment and tech.
Rather, it comes in at a close second or third spot in all these rankings. It's a strong performer on all fronts, and if we're playing a game of averages, then yes, the City again emerges the champion.


For more latest car news, reviews, car buying guides and videos visit us at Carlist.my Auto News.
Check out all the best new & used car deals in Malaysia at Carlist.my.
Sell your car fast with the best offer? Visit us at CarlistBid.my.
Get the latest new car promotions at New Car website now.
---
---
---
---
Comments