Review: All-New Subaru Forester Driven In Thailand – Excelling Through Steady Evolution
Auto News It would seem, that in more recent times, there's been great pressure for all manufacturers to unveil groundbreaking new technology with each new model or generation of vehicles: Toyota's TNGA Platform, and Mercedes-Benz's MBUX AI-driven Infotainment system are good examples of this.
So much so, that revealing a new design, and an updated engine or two simply does not cut it anymore.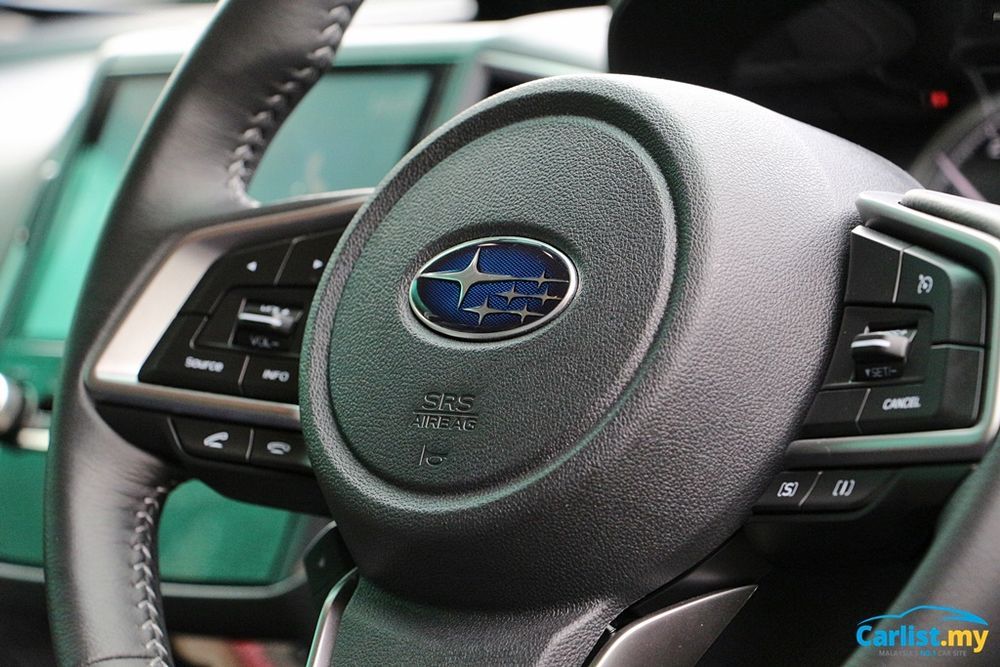 However, while this might be true for larger manufacturers – with vastly greater development budgets, R&D centres, and manufacturing capabilities – smaller brands are less capable at making big paradigm shifts in their tech and product strategies, instead, to survive, to thrive they have to rely on calculated gambles and constant evolutionary improvements throughout the lifespan of their product range.
But every once in a while, smaller manufacturers do take bigger jumps with their product strategy and that helps leapfrog the driving experience and competitiveness of the overall product.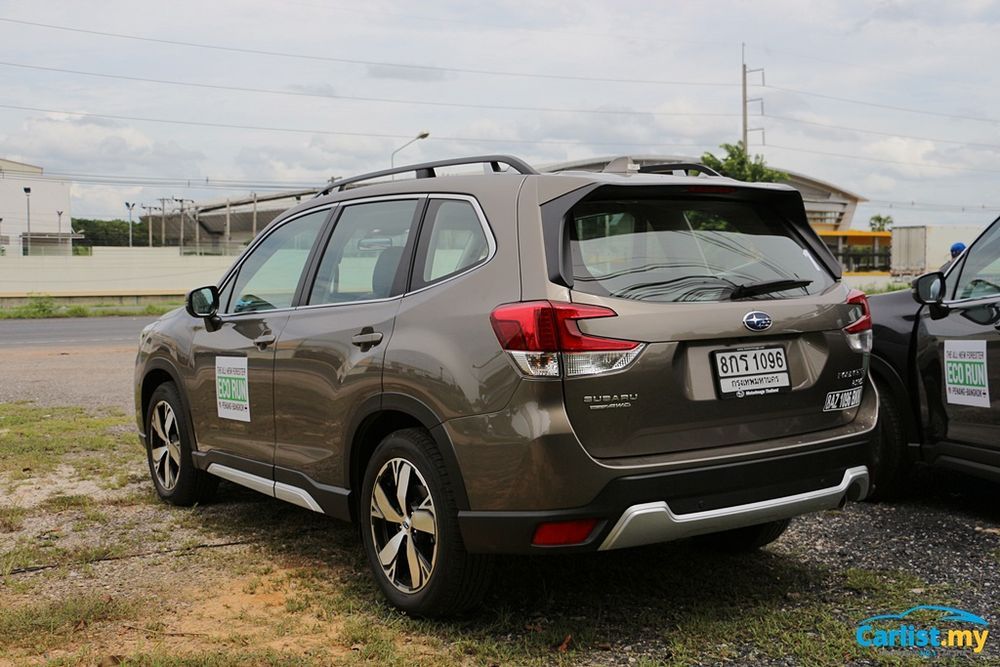 Like the old saying goes, if it ain't broke, don't fix it… but that doesn't mean you can't make it a whole lot better.
One such SUV that perfectly fits this bill is the Subaru Forester, which now enters its fifth-generation looking stronger than ever.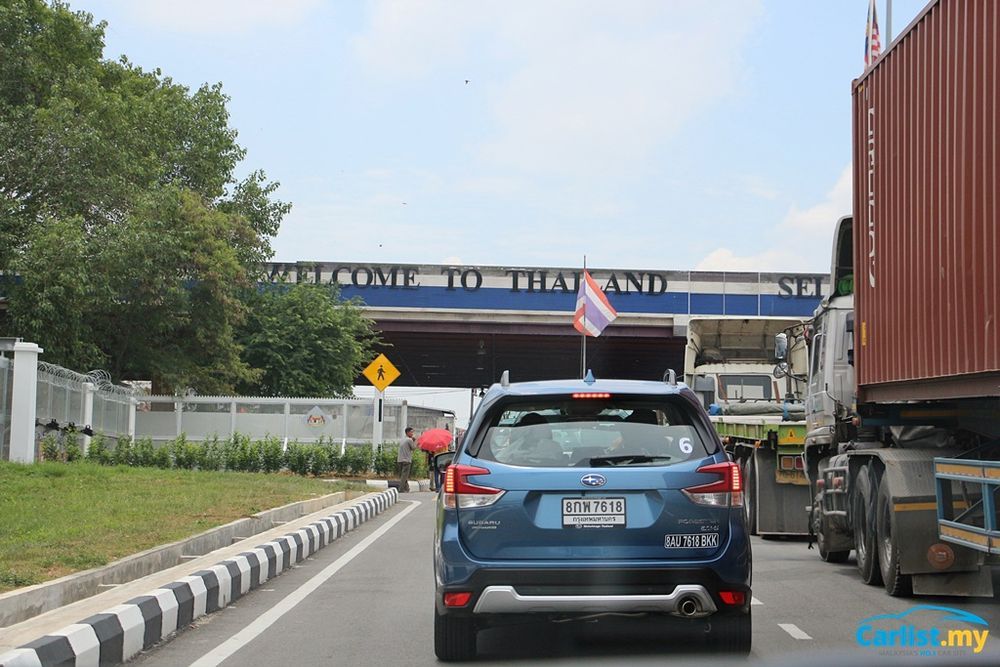 During a recent media drive, we had a chance to sample the new Forester over a three-day drive, covering approximately 1,300 km from Penang to Hat Yai, Pranburi, and finally to Bangkok, prior to the Malaysian launch.
Overview
First launched in the mid-nineties, the first-generation Forester actually shared the same underpinnings with the Subaru Impreza and better resembled a high-riding wagon, instead of an SUV. In a time when vehicles were called crossovers when they did not specifically conform to any segment, the Forester quickly developed a reputation for being a stout and reliable family carrier, with a liking for the rough stuff given its superb all-wheel drive powertrain and high ride height.
In the three generations that followed, the Forester has since grown in size and stature, with all generations featuring Subaru's Symmetrical All-Wheel Drive platform and trademark horizontally-opposed Boxer engines.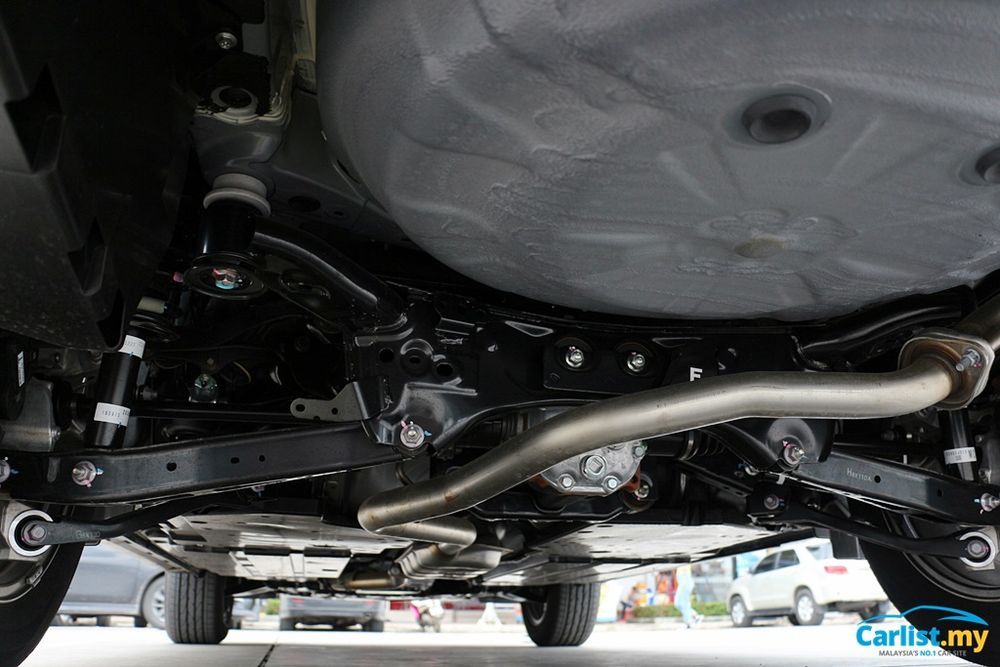 The most important aspect of the new fifth-generation model is that it sits on the entirely new Subaru Global Platform (SGP) – which boasts a between 70-100 percent increase in torsional rigidity, which in turn has resulted in improved passive safety, comfort levels, NVH levels and overall driving refinement. Under the hood, things are more familiar, with a 2.0-litre Boxer engine sending power to a CVT-type automatic transmission.
Most of our time during the drive was spent in the Forester 2.0i-S variant, which is the middle child of the pack starting with the 2.0i-L, and top-of-the-range 2.0i-S EyeSight (ES). The ES offers the Subaru's suite of active driver aids such as Pre-Collision Braking and Throttle Management, Lane Sway and Departure Warning, Adaptive Cruise Control and Lead Vehicle Start Alert. In addition, the ES variant offers two specific X-Drive modes – one for Snow/Dirt and another for Deep Snow/Mud, in addition to the 'Normal' drive mode.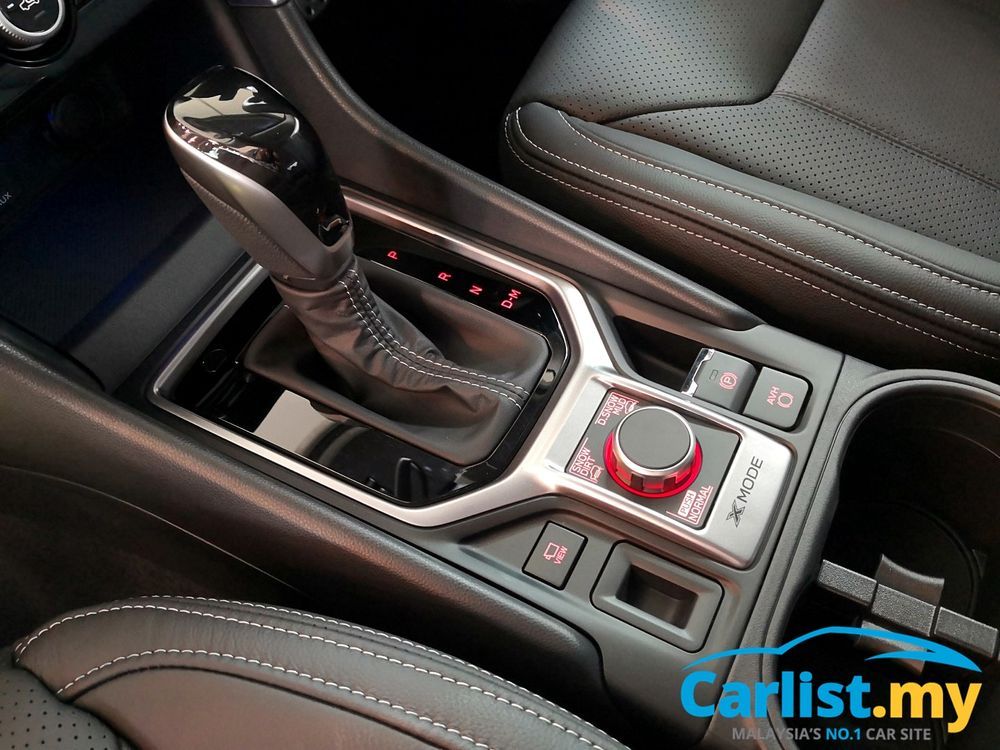 Specifications
Engine: 2.0-litre, naturally-aspirated horizontally-opposed four-cylinder, direct injection
Power: 154 hp @ 6,000 rpm
Torque: 196 Nm @ 4,000 rpm
Transmission: CVT-type automatic, Symmetrical all-wheel drive
Performance: 0-100 km/h: 10.3 seconds, Top Speed: 193 km/h, Economy (claimed): 7.6 L/100 km (NEDC)
Safety: Seven airbags, ABS, Stability Control, Traction Control, Active Torque Vectoring, Hill Descent Control, Hill Start Assist
Price: RM 139,788 (2.0i L), RM 149,788 (2.0i S), RM 159,788 (2.0i S EyeSight) – OTR, excluding insurance
Origin: Fully Imported from (TCSAT) Bangkok, Thailand
Exterior
In terms of design, though changes are more subtle, Subaru have done well to give Forester a contemporary uplift – keeping true to their somewhat boxy but angular proportions and stylish design elements.
Guided by the company's latest "Dynamic x Solid" design language, the front end has been substantially reworked with larger (standard fit) LED headlights and C-Shaped LED Daytime Running Lights (2.0i-S and 2.0i-S ES variants). The grille stands larger and bolder now and features Active Shutters; lower down the bumper receives a larger skidplate, while the fog lamp enclosures are larger now to accentuate a tougher stance. The width of the car has also increased by 20mm to 1,815 mm.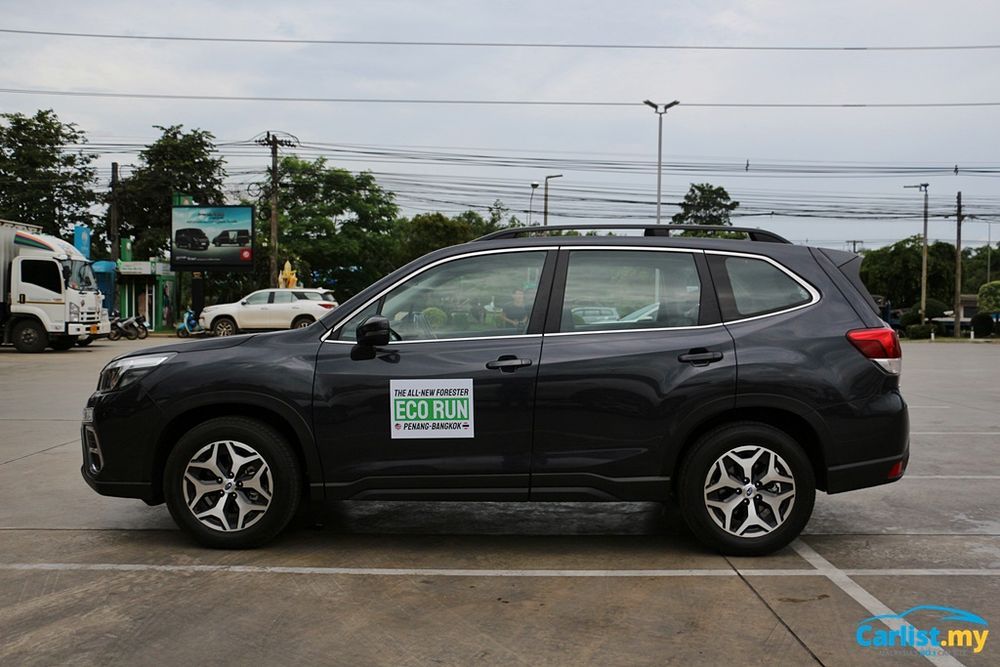 Round the flanks, the Forester sports a bolder shoulder line that starts just after the front wheel arches, runs the length of the wheelbase (which has increased to 2,670 mm) and peels off towards the base of the rear quarter windows. The rims sizes start at 17 inches for the 2.0i-L and larger 18-inch items on the 2.0i-S and 2.0i-S ES variants.
Round the back, the almost hidden difference is the larger boot aperture and tailgate – which is 135 mm wider at 1,300 mm. The taillights mimic the headlights with angular C-Shaped units at either end. I especially like the chunky garnish strip at the lower end of the bumper as well.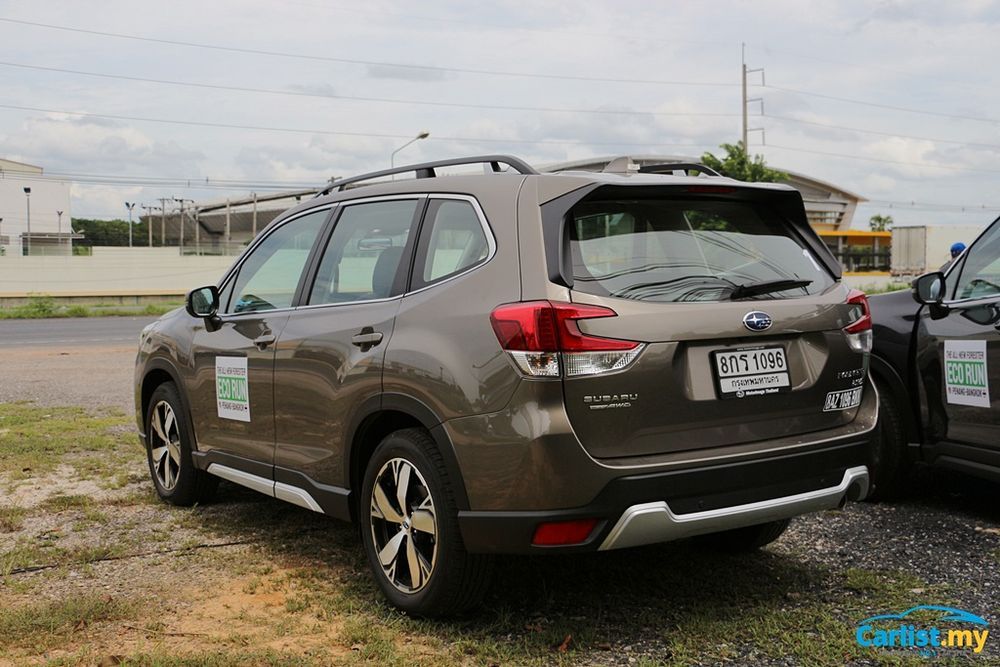 While the changes aren't huge, one gets a good sense of how much larger the new Forester is compared to its predecessor, now it finally looks on par with its competitors like Mazda CX-5 and Mitsubishi Outlander in terms of stature. The other positive aspect is that the outlook now finally gives the Forester a slightly more distinctive look of its own, instead of being just a slightly larger, boxier alternative to the Subaru XV (which is no less talented).
Interior
It's much the same on the inside, small updates have made the interior more premium and practical to be in.
Most of the dashboard redesign revolves around the centre stack, which houses two screens. One at the very top, housing a crisp vehicle data display for parameters such as pitch angle, fuel economy, and Eyesight functions for variants that come fitted with, and the second, for the infotainment unit which is less impressive.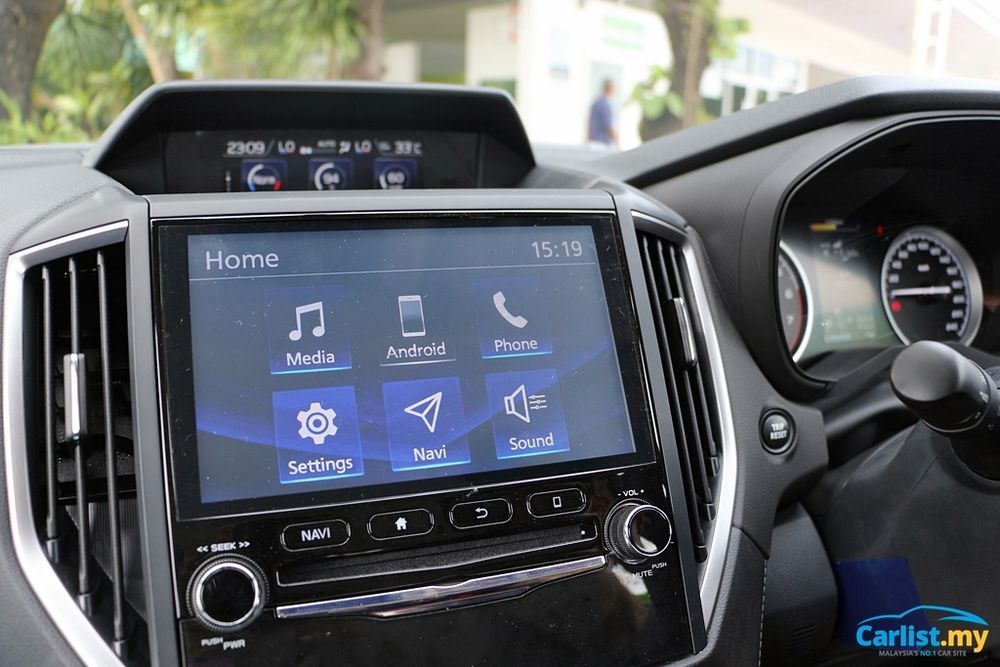 All-in-all, the unit looks slightly dated in design, and screen resolution and glare really puts it at odds with the great job Subaru have done otherwise with the interior. Screen sensitivity is not the best either, so half the time, we would end up prodding the screen hard to select options from the menu sets.
That said, I commend the dashboard's new textured contours and soft-touch materials, the steering wheel, being just the right size with adequate padding makes it a joy to operate. By highlighting the climate control and gearshift trim in Piano Black, Subaru has done well to give the interior an additional touch of style.
There ample cubby holes and storage compartments peppered all around the cabin space, much appreciated is the depth of both the compartments in the centre console which are useful for dumping stuff like your smartphone, Smart Tag receiver, and Starbucks 'Venti' cup.
The 2.0i-S models we drove gets the slightly different X-Mode options from the 2.0i-S ES – the X-Mode in the top-spec ES variant receives additional modes for Dirt and Deep Snow/Mud – which in all honesty, won't be required or used by 99 percent of customers. Hence, the simplified version in the 2.0i-S is the perfect compromise in my opinion.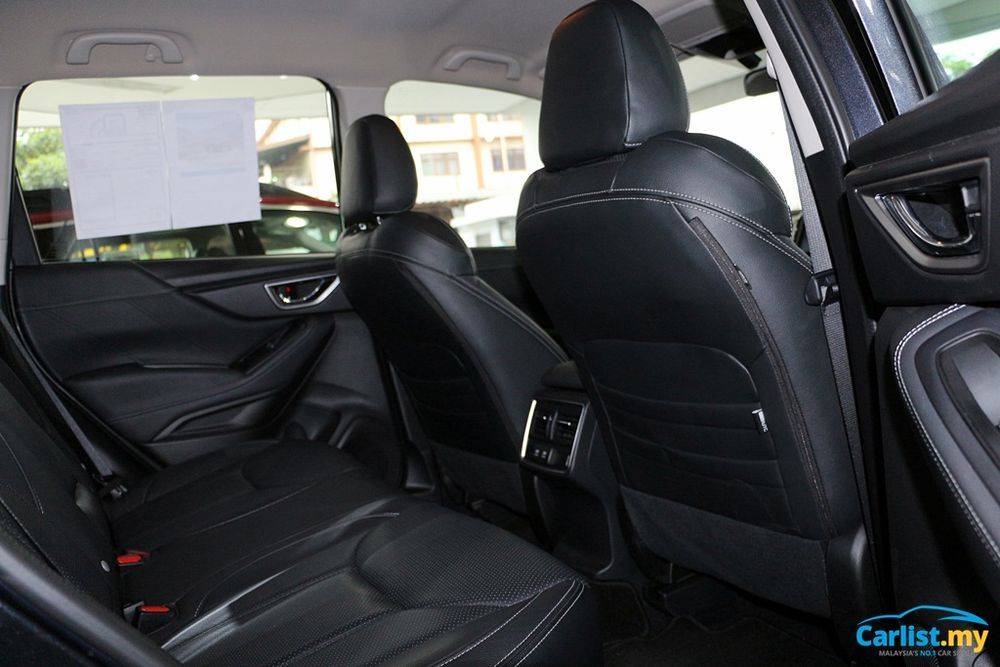 In the back, leg and shoulder room is much improved over the model it replaces – the increase in wheelbase length means the Forester will fit four in superb comfort and five occupants with a little bit of squeezing. The Honda-CR-V manages a tinge more space 'width-wise', but the Forester allows for more stretching of your legs at the back, and better all-round than in the Mazda CX-5.
The rear seats offered adequate padding and softness over the long driving stints we sat through, my only bugbear was with the front seats – there too much lower lumbar padding and the lower regions, hence your back is always slightly arced which may cause some discomfort for taller occupants after a long journey.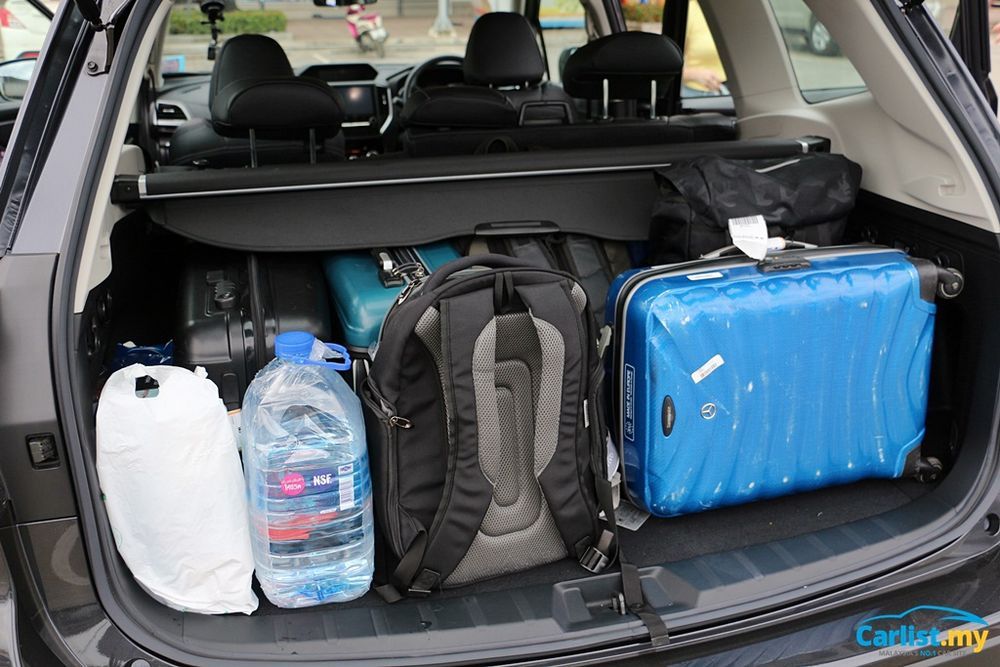 Driving Experience
Given most of our drive time was spent travelling on highways and smaller city roads and slow-ish convoy speeds no less, there was little chance to test the superb all-wheel drive traction and power of the 2.0-litre Boxer engine.
With that said, in rainy conditions, the Forester proves to be among the most surefooted SUVs I have ever driven. For comparison, there's more poise than in the Mitsubishi Outlander and dare I say it, a tad more than the CR-V (2WD).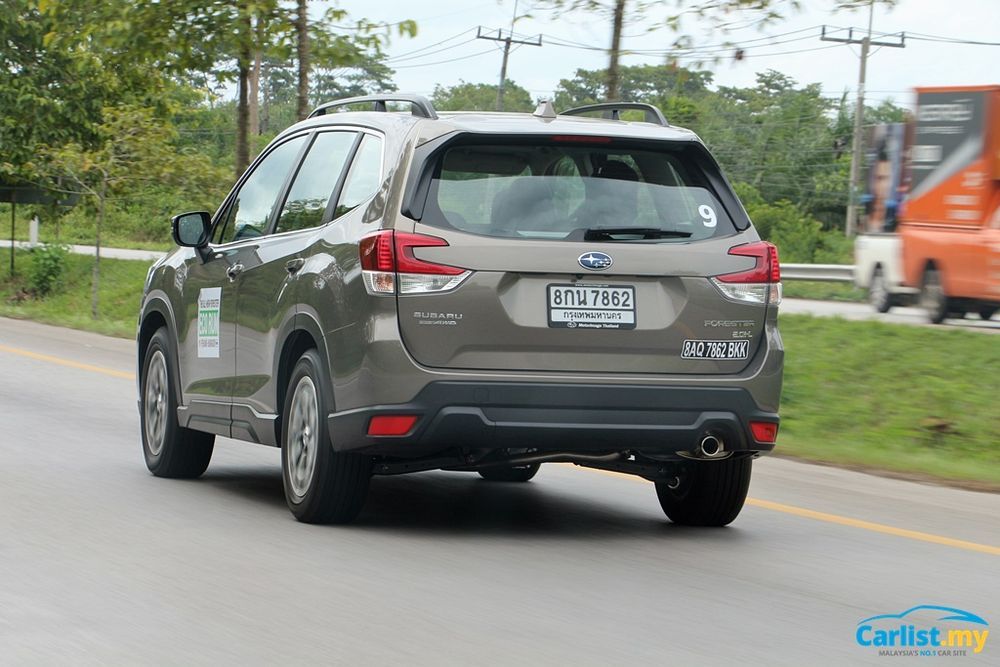 The steering is nicely weighted and pleasantly accurate, therefore, there is always an assuring feeling that you can point the Forester exactly where you want, and flow through a corner, or slightly bumpy high-speed section with no drama whatsoever. The CX-5 is still my benchmark in terms of handling precision, but the Forester is no slouch either, and as I suspect, the Forester gets better the harder you drive.
The suspension setup of Forester is another strong point of its overall package. Given the sublime body rigidity – the chassis and suspension is able to soak bumps and undulations with aplomb. Primary and secondary ride quality is also much improved over its predecessor because the tyres rarely get unsettled by larger bumps and potholes. During enthusiastic driving, the dampers also load up well to return a surefooted ride and great mechanical grip.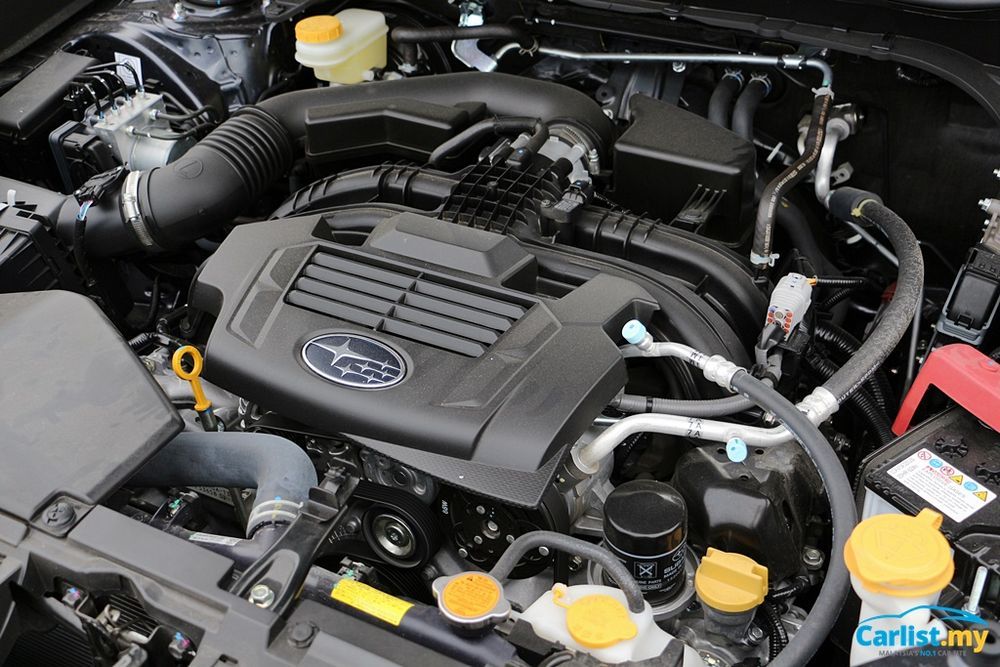 The FB20 naturally aspirated, direct-injection 2.0-litre 4-cylinder petrol engine proves to be a stout performer, there's adequate torque between 1,300 rpm and approximately 2,200 rpm hence pulling away in traffic is easy or climbing a hill for instance is easy. The engine gets stronger between the 3,000 rpm and 5,000 rpm ranges, as with any Boxer engine, it just gets better the more you rev it.
During a short sting when the roads were empty (Thailand traffic isn't the most predictable), I manage to push the Forester up to around 165 km/h which was despatched without fuss. At highway speeds, the engine hums away at around 2,100 rpm hence there's adequate power for overtaking or climbing. With 156 PS and 196 Nm of torque at the ready, performance is on par with the competitors such as the CR-V 2 and CX-5 (2.0-litre engine variants respectively), but it must be said, that both those SUVs also offer more powerful turbocharged versions which are quicker.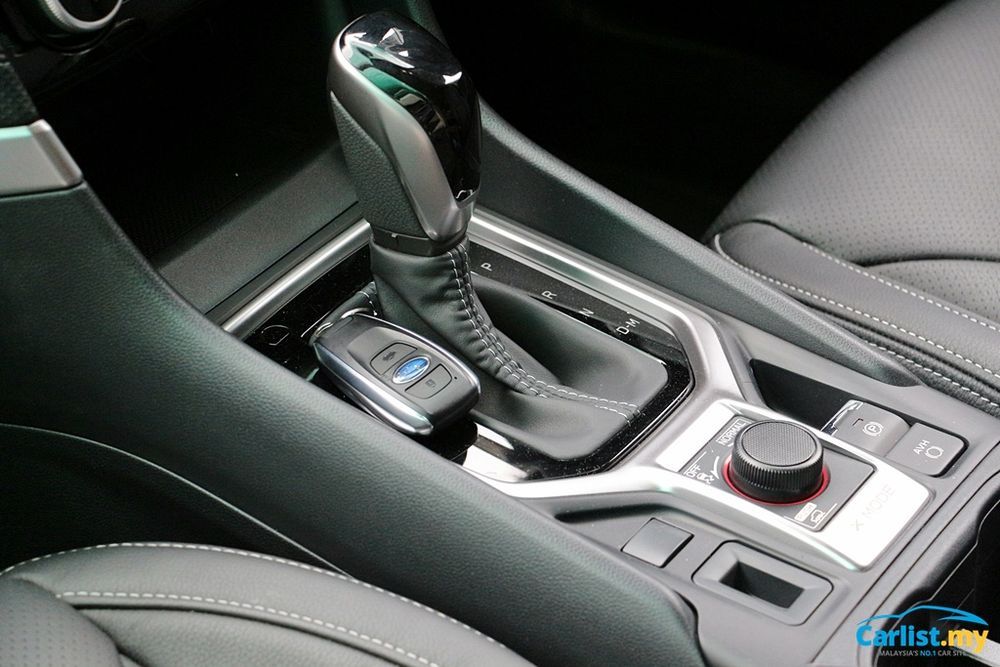 In my opinion, Subaru makes one of the best CVT-type automatic gearboxes out there – those who have had a chance to drive the current Subaru WRX – will know what I mean. The CVT-type automatic suspension in the Forester is relatively quiet and responsive at low, mid and highway speeds. Additionally, there's little engine drivetrain judder during stop-go traffic making this a really easy transmission to get to terms with. There is of course, transmission whine under hard acceleration, but I suspect most owners are not going to drive their Forester in anger every day; hence it's no deal breaker.
But it must be said, the aspect I found most impressive about the new Forester's drivetrain is its fuel efficiency – for the most part, Boxer engines are lauded for their lightweight construction, compact proportions and a unique sound, but rarely ever for good fuel economy. During the drive, the vast majority of drivers managed to achieve between 5.5- to 7.0-litres/100 km with very conservative driving, the best recorded around 5.2-litres/100km, which is great even for a hybrid sedan, let alone a naturally-aspirated 2.0-litre AWD SUV.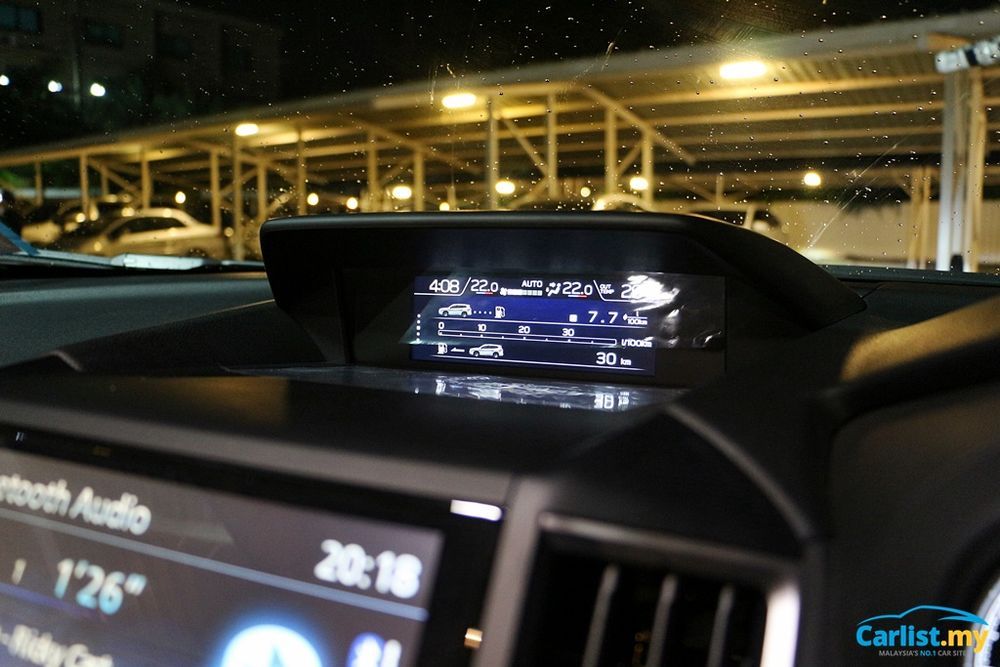 Our car was quite possibly returned the highest fuel consumption of the lot - thanks to our team's more "enthusiastic" driving - and we still clocked fuel consumption of 7.7-litres/100km; which is commendable.
Conclusion
With so much of the buying decision centred around styling and equipment these days – especially for SUVs – it might be easy to pass off Forester as a second-best contender, but given the major changes and updates, the new Forester is anything but.
Subaru and improved on almost every aspect where it matters – which makes it a very practical SUV for the family – and for the money – very good value as well. The Forester is also the only SUV in its class that is offered with AWD as standard and this should count for a lot as it offers an additional quantum of safety and drivability.
All-in-all, it's a superb alternative to more popular SUV such as the Honda CR-V and Mazda CX-5, but just as talented nonetheless.
For the latest deals on Subaru vehicles, click here.
---
---
---
Comments