Review: Hyundai Elantra 2.0 Executive – The Road Less Traveled
Reviews Until a couple of years ago, the C-segment was deemed a dying category due to factors such as the rise of compact SUVs, and the pricing of D-segment sedans which were so competitive that they were not that far off from the C-segment.
So, it was no surprise that people were willing to step out of their financial comfort zone and spend a couple of hundred more in monthly instalment in order to get their hands on either a better equipped D-segment sedan or a more versatile compact SUV.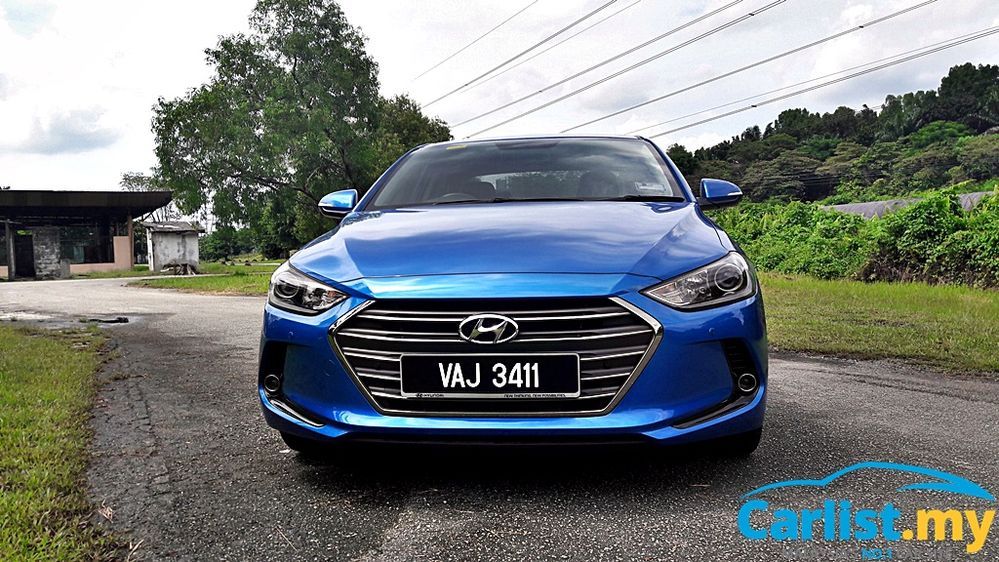 But all of that changed when the Honda Civic FC came into the picture in 2016. After a long time, heads were once again turning towards the C-segment and the level of interest was on the way up.
Realising this, Honda's rivals started responding with the aim of taking a piece of the pie, and one of them was Hyundai, with the new Elantra.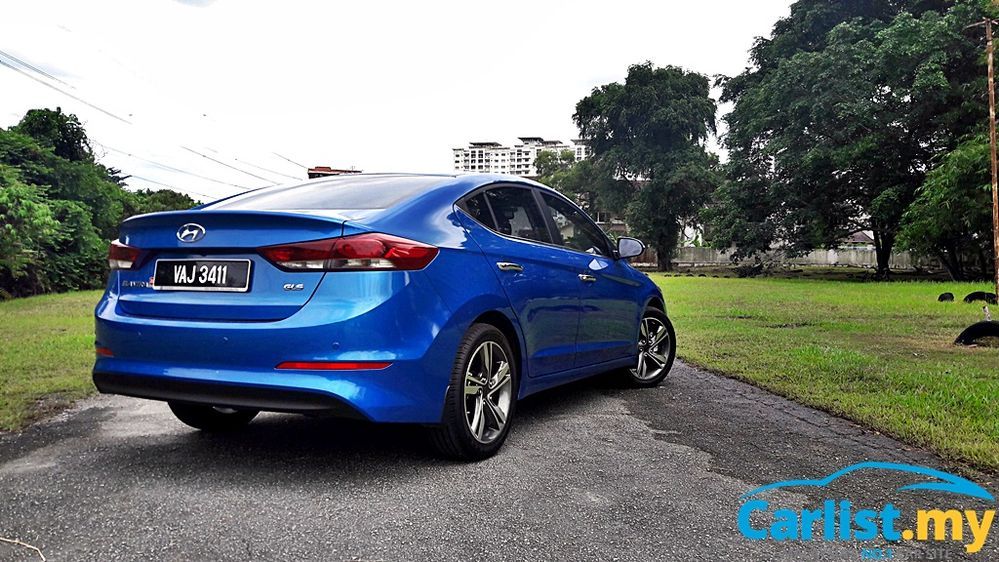 Designed by a German and engineered by the Koreans, the Elantra, which is in its sixth generation currently, is available in three trim levels in Malaysia across two engine choices - the Elantra 2.0 Executive and 2.0 Dynamic powered by a 2.0L DOHC engine producing 152 PS and 192 Nm of torque, and the turbocharged Elantra Sport which is powered by a turbocharged 1.6L engine kicking out 203 PS and 264 Nm.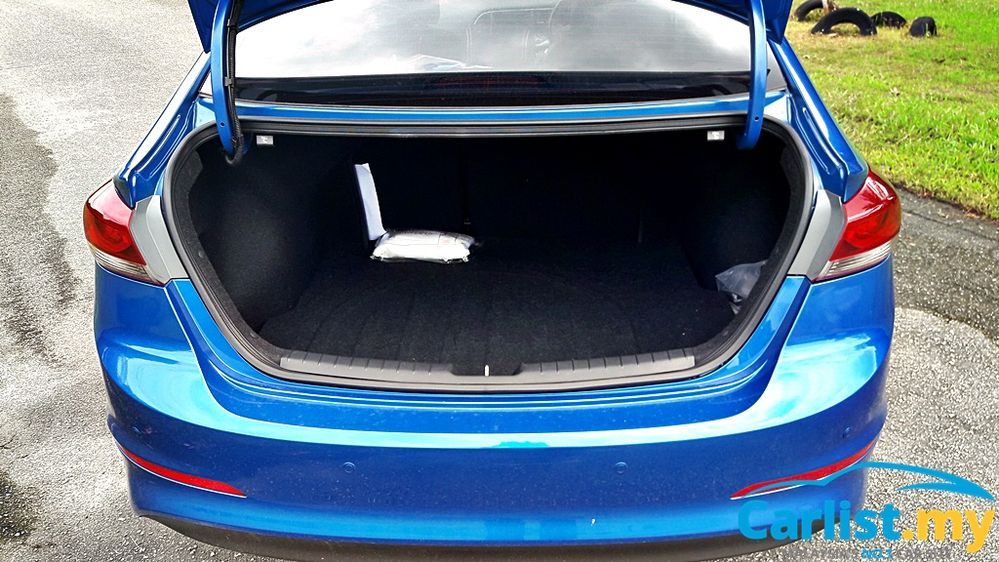 While our colleague Eric sampled the range-topping Elantra Sport and had a memorable time blasting up and down Ulu Yam in it, we were curious about how the naturally aspirated base 2.0L Executive model was going to be.
Hence, we took the car for a couple of days to see what it had to offer, how much it has improved from before, and how it fared against competition.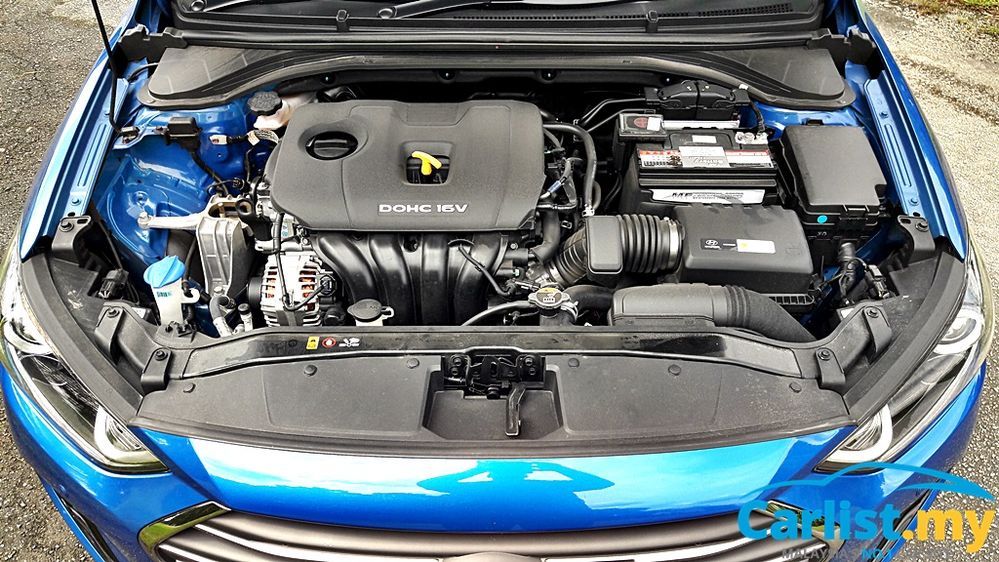 Specifications
Engine: 2.0-litre DOHC, 16-valves, transverse
Transmission: Six-speed automatic, front-wheel drive
Power: 152 PS at 6,200 rpm
Torque: 192 Nm at 4,000 rpm
Safety: Six airbags, ABS with EBD, ESC, Hill-Start Assist Control (HAC)
Price: RM116,388 (on the road without insurance)
Origin: Locally-assembled in Kulim, Kedah
Exterior
Designed around Hyundai's Fluidic Sculpture 2.0 design language, the new Elantra has been designed to look more matured now.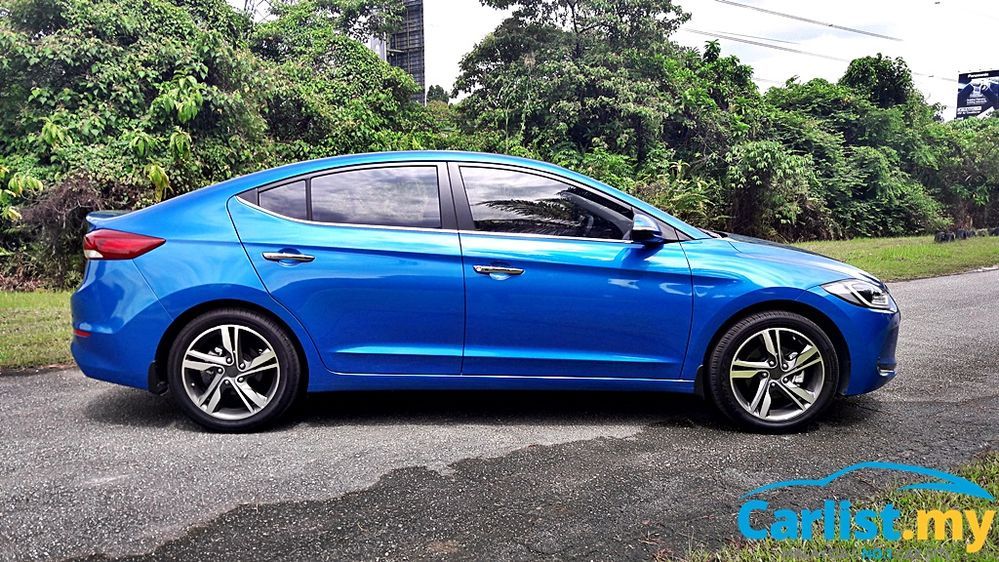 Having lost most of the curvy lines, the new, more angular design does not only make the Elantra look sharper than before, but also a tad more "European".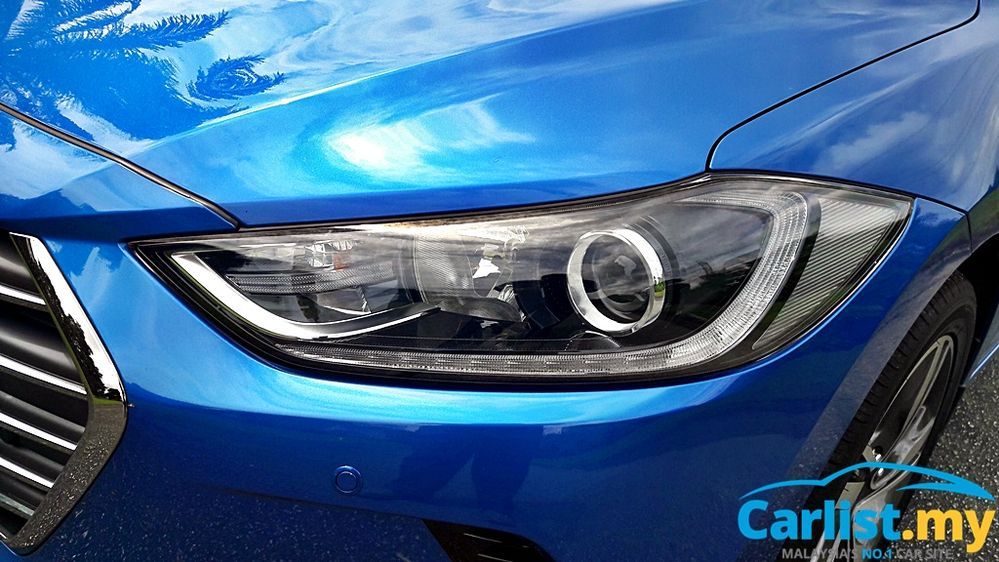 We particularly liked the new front fascia, especially the 'shark mouth' hexagonal grill and the sweeping headlights which give the sedan an aggressive look, as opposed to the previous model's 'grin'.
As fresh as the front end was, we didn't really enjoy looking at the rear as it looked plain with little drama going on.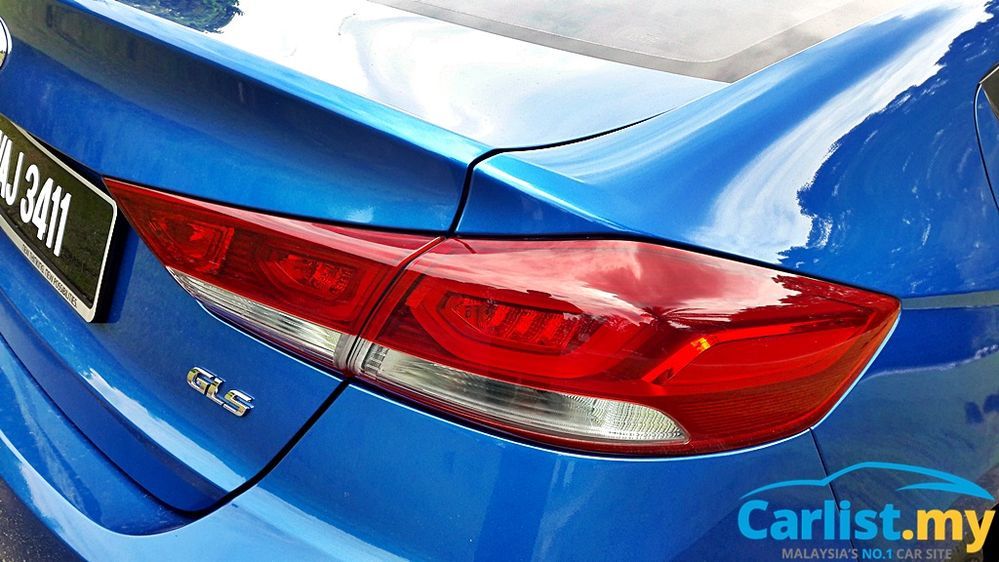 Measuring 4,570 mm long, 1,800 mm wide, and 1,450 mm, with a 2,700 mm wheelbase, the Elantra is now 40 mm longer and 15 mm wider than its predecessor before.
If we are to compare it with the Civic, the Korean sedan is 60 mm shorter, and 34 mm lower.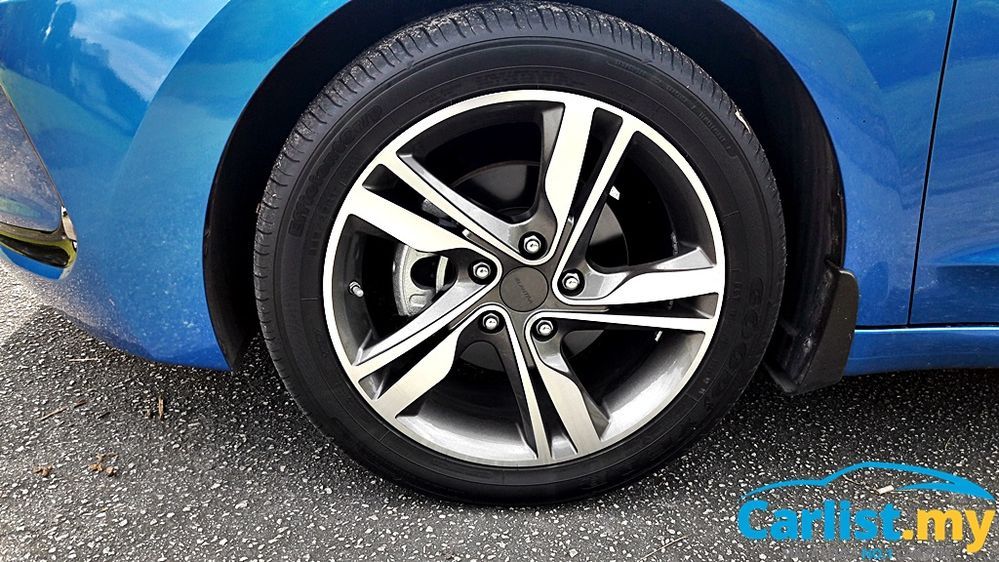 In terms of features, the Executive variant which we tested came with 17-inch wheels, front fog lamps, as well as chromed door handles. Unlike the Dynamic variant, this model does not get a body kit or LED DRLs.
Interior
Like the exterior, the Elantra's cabin has also been redesigned completely. If you're wondering if it is better than the last Elantra, absolutely. But if we are to compare it with its rivals, it is still not as good as a Civic or a Mazda in terms of quality materials and refinement.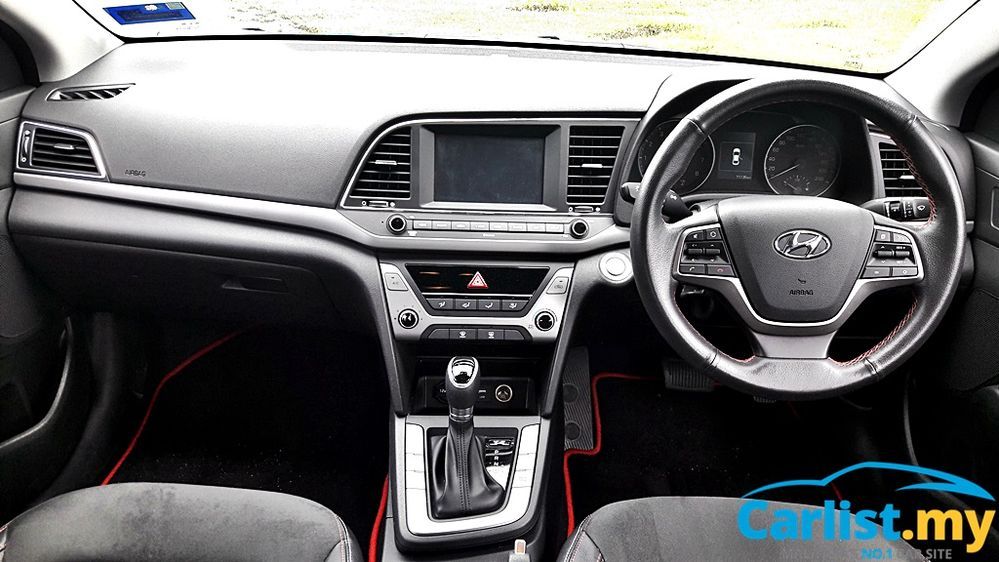 On the bright side, the dashboard looks better than the outgoing curvy one, there are lesser blue lights, the infotainment system has been replaced with a new 7-inch touch-screen with Apple CarPlay and Android Auto connectivity, and there are rear air-cond vents too.
Since the version we tested was not the range topper, there were no leather seats and not much gadgets to fiddle with. What we did get however, were seats clad in a combination of black suede and leather with contrasting red stitching.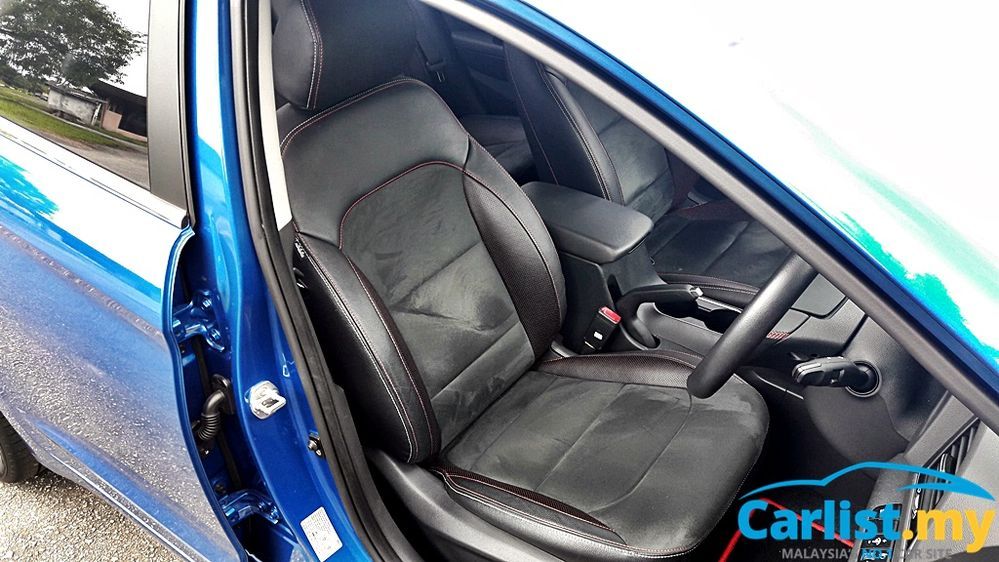 The Elantra's seats are actually one of its key highlights as it has a high hip point. Not only was it easy to get in and out of the car, but the seats also translated to a commanding view of the surroundings.
Compared to cars like the Ford Focus, the Civic, and the Mazda 3 in which the seats are low, and sometimes difficult to ingress and egress, the Elantra's rear seats make more sense for a passengers.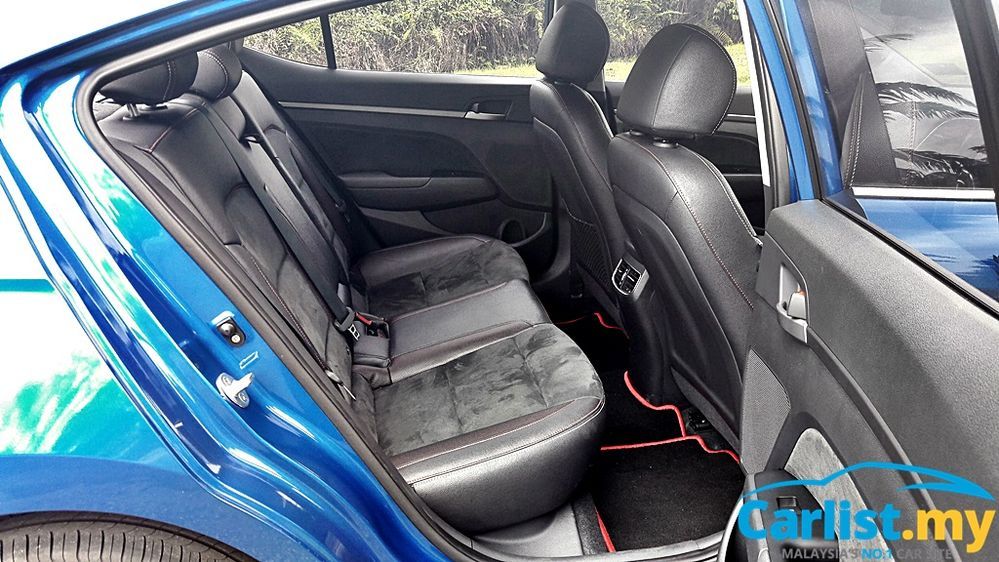 What we didn't like was that the cabin feels cramped. Despite being about the same size as the Civic, the roominess didn't even come close. So, if space is what you're looking for, you may not want to look this way.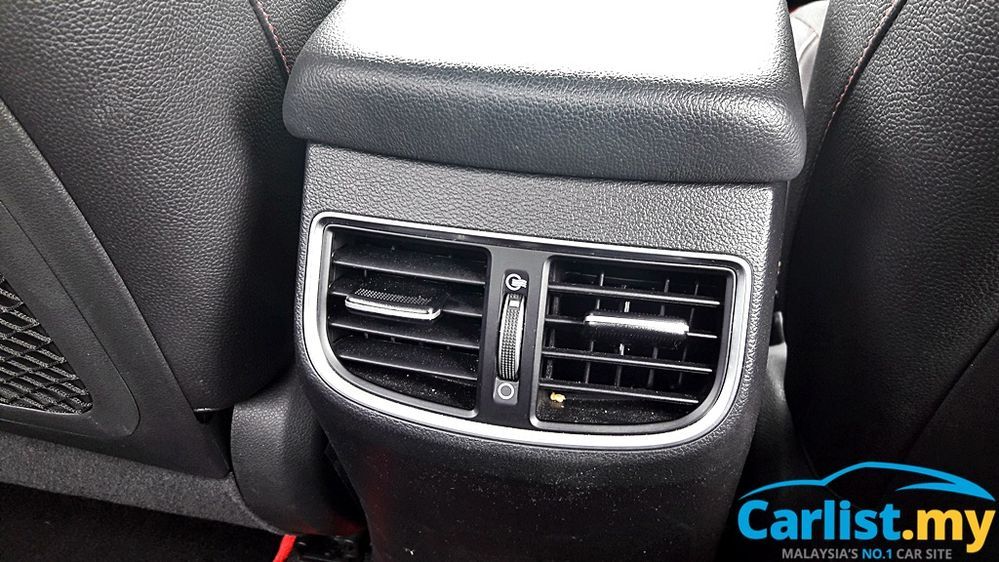 Driving Experience
Compared to the previous generation model, the new Elantra felt much quieter and more refined, but it is still not on par with the Civic or the Mazda 3.
In city traffic, the 2.0-liter Nu engine revved decently and provided adequate power at all times. It responded well during overtaking and accelerating, without us having to put the pedal to the floor every time we needed power.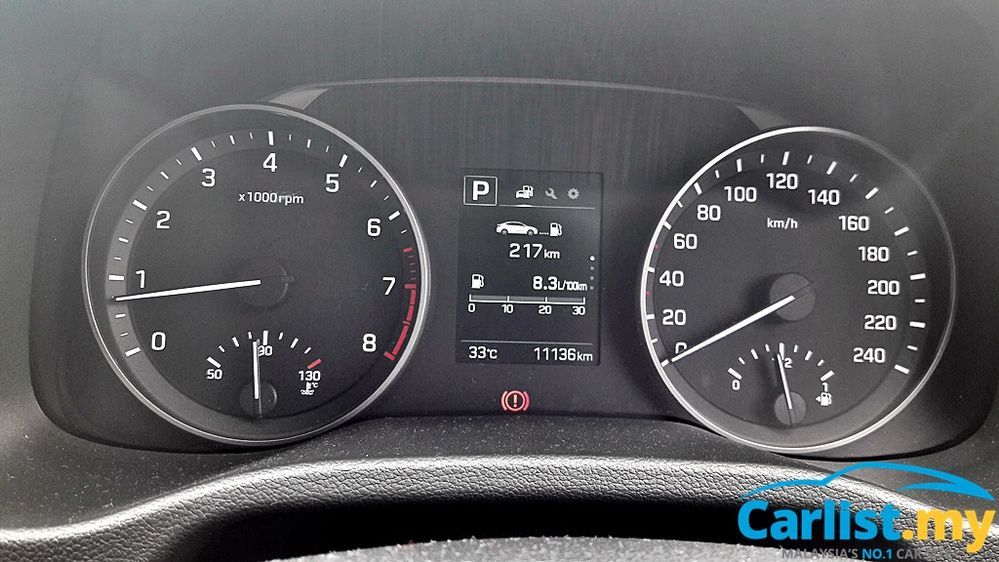 Power delivery was smooth but it wasn't mind-blowing. It still shows signs of struggles when driven more enthusiastically around bends, unlike its turbocharged sibling which is much more eager.
As for ride comfort, the Elantra tolerated all the bumps, lumps, and potholes decently. It wasn't the most comfortable car around but it didn't feel that harsh either.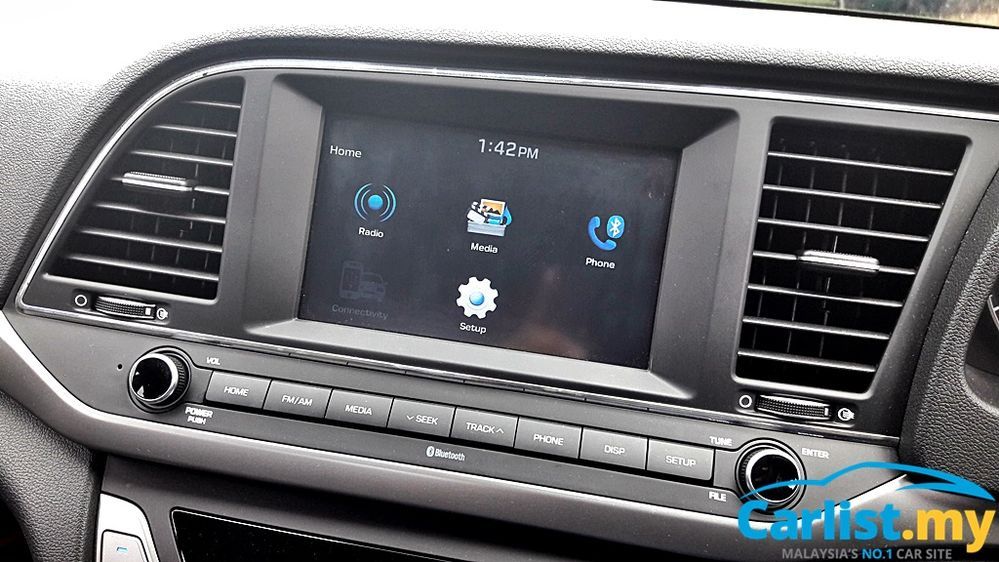 On highways, the new Elantra felt planted at higher speed, but engine noise and road noise were still audible.
Conclusion
Overall, the new Elantra is a decent proposition for those looking for a non-mainstream, mid-sized sedan which looks good and drives well.
The only problem is that the Elantra 2.0 Executive, which is priced at RM116,388 isn't really a bang for your buck.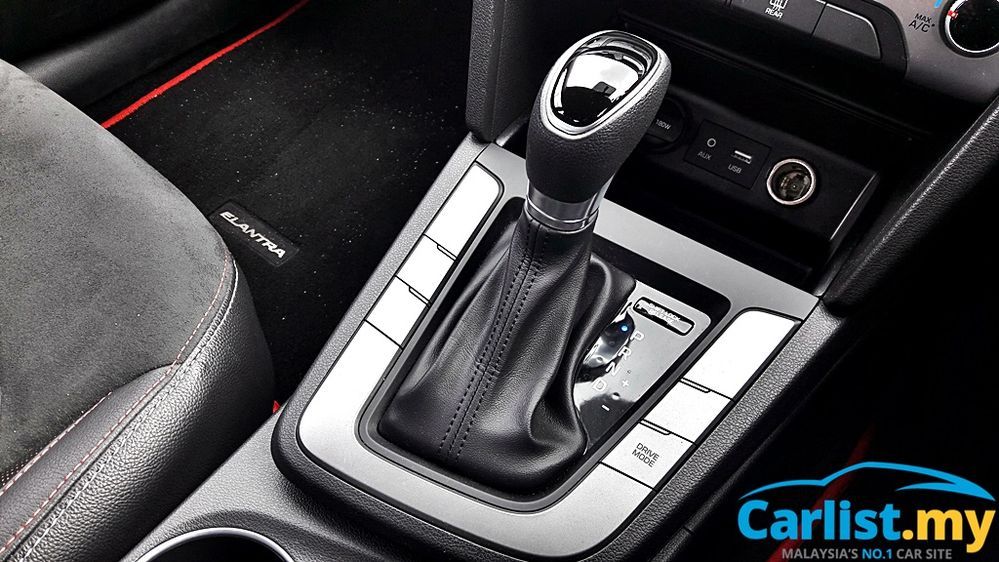 With models like the Civic 1.8S (RM110,430), Mazda 3 2.0 GL Sedan (RM111,204), and the Kia Cerato 2.0 (RM113,521) offering the same, if not even more at a lesser price, there is no surprise that we don't see much of the Elantra on the road.
But pricing aside, the Elantra has progressed significantly from what it was, and definitely has what it takes to stand side-by-side with the rest of the C-segment models.
---
---
---
---
Comments