Review: Mercedes-AMG GLC 43 SUV – Fast, Fun, Fits Five.
Reviews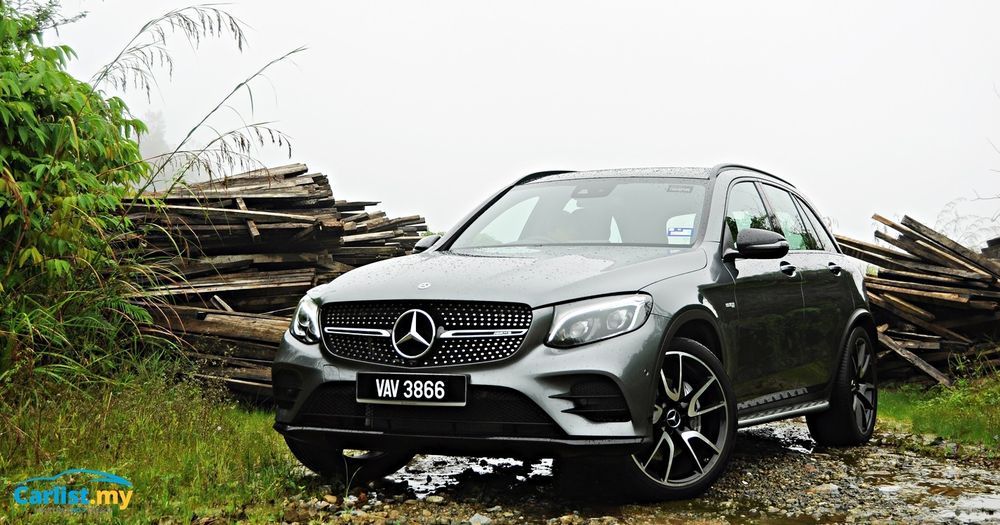 If you want something fast and you've got money to spend, you're spoilt for choice. There are plenty of options out there, ranging from the light-on-its-feet Mazda MX-5, to the more track-focused Renault Megane RS. But beyond a certain amount of performance, beyond a certain amount of speed, a car goes beyond being merely quick – it becomes truly fast.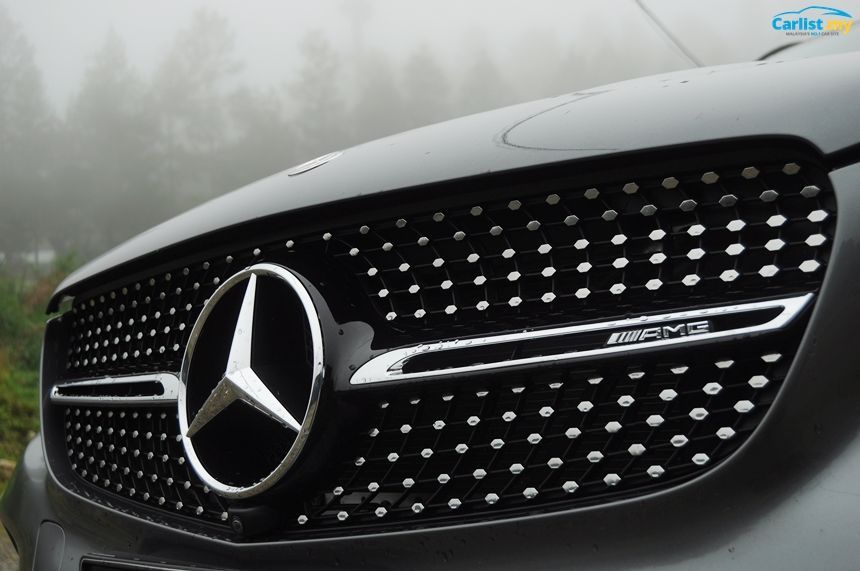 When Mercedes-Benz Malaysia launched the 43 AMG variants of their model line, they opened up a world of possibilities. Suddenly it was possible to get a quick Mercedes-Benz without breaking bank, and while these 43 AMG variants don't come with a nice hand-built engine with an accompanying name plate, they are still packed with enough power to cause a stir in the performance luxury car market.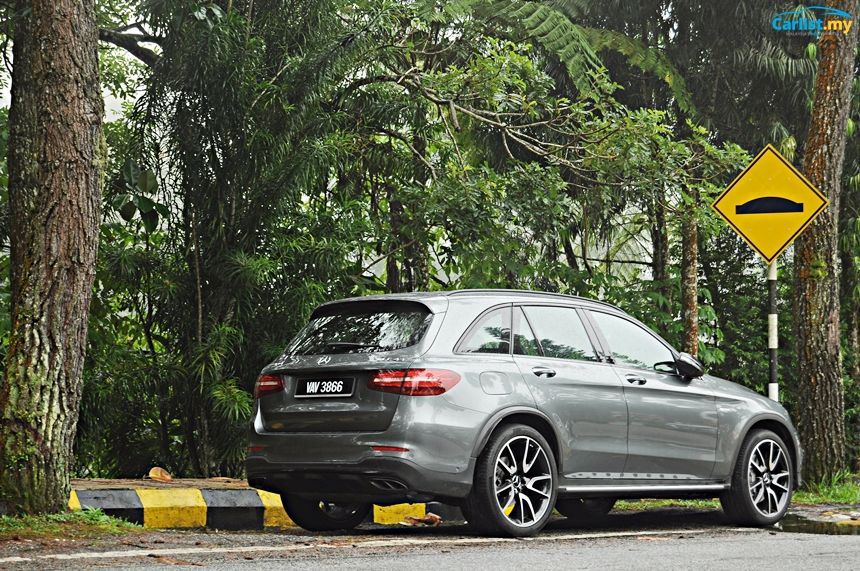 As the name suggests, the GLC 43 is a GLC SUV with a Mercedes-AMG 3.0-litre biturbo V6 packed in the front, coupled to a 9-speed automatic transmission that sends power to all 4 wheels. Sounds simple enough, but the result is something far more frightening than a "really fast luxury SUV". Pairing that potent powertrain with a well-tuned air suspension and shockingly strong brakes makes the GLC 43 far sharper than you would expect a 1.8-tonne luxury SUV to be.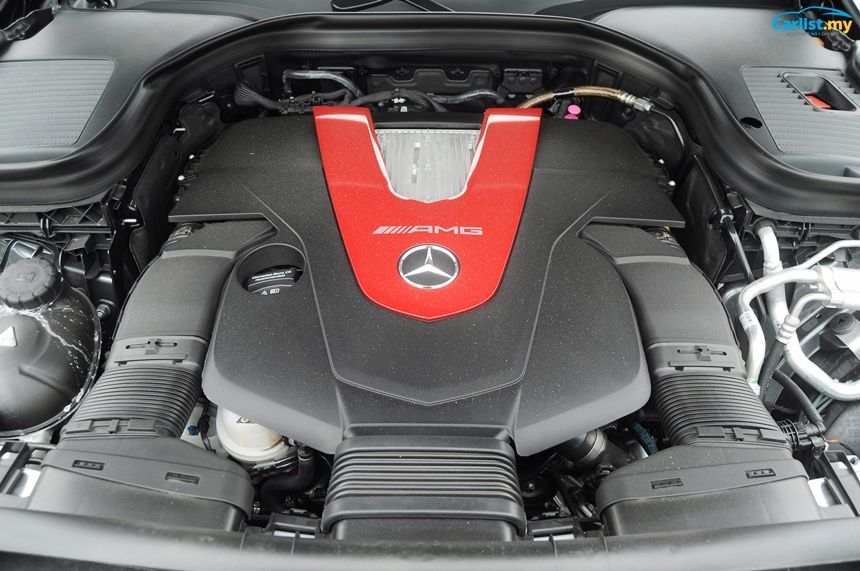 Specifications for the Mercedes-AMG GLC 43 SUV
Engine: 3.0-litre V6, longitudinal, twin-turbocharged
Power: 367 PS at 5,500-6,000 rpm
Torque: 520 Nm at 2,500-4,500 rpm
Transmission: 9-speed torque converter automatic, 4MATIC all-wheel drive
Safety: 7 airbags, electronic stability and traction control, 360-degree camera, ISOFIX, ABS with BA and EBD
Price: RM 538,888 without insurance
Origin: Imported from Bremen, Germany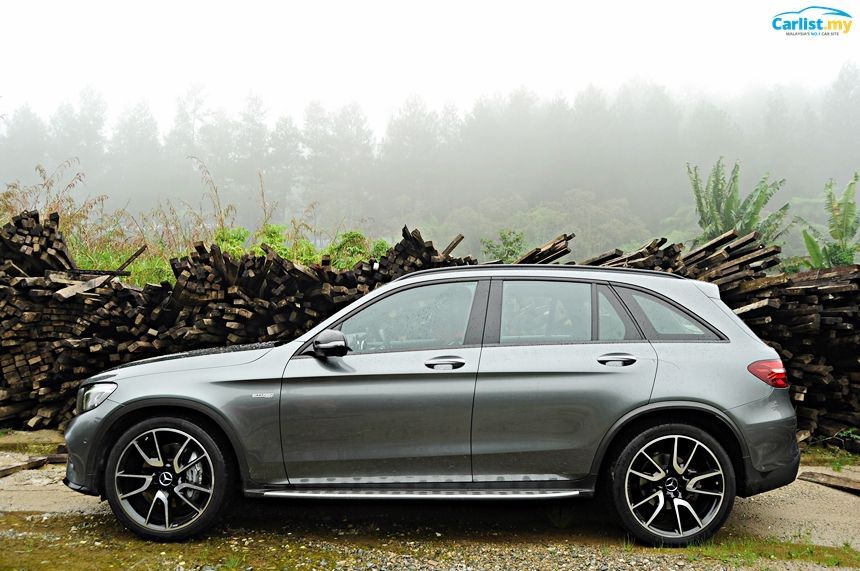 Overview
For the sake of balance, let's deal with the more obvious comments. Yes, the GLC 43 is inherently more practical than its sedan or hatchback brethren, although if Mercedes-Benz Malaysia offered the 43 AMG range in wagon form, that would be our body style of choice. There's plenty of legroom and headroom as the GLC is built on a C-Class platform, but with wider door apertures courtesy of the SUV form. The interior is well laid out, as per Mercedes-Benz interior design from the last half decade or so, but it will soon look dated when the new A-Class comes out with a huge screen occupying half the dashboard, matching the current-generation E-Class.
But you'd already know that. In fact, you'd already get nearly all of that with a regular GLC 200, sans the 4MATIC all-wheel drive. No, you look at a GLC 43 if you want an SUV that can quite nearly match the other sports cars in your garage, or perhaps if you've started a family before having enough disposable income to afford a performance car in addition to a family car in your stable.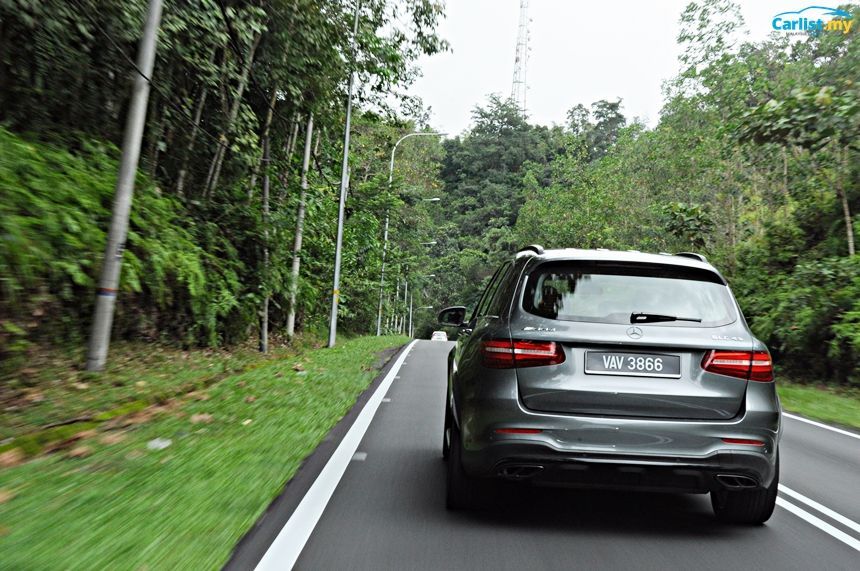 Exterior
The GLC 43, much like the more mature Mercedes-AMG models, is reserved in its styling. In some ways it is easily distinguishable from a regular GLC 200 or GLC 250, and not merely by badging – perhaps the more aggressive bumpers or the quad-tip tailpipes or the wheels – but the details remain subtle. In that regard, the GLC 43 is perfect for those looking to "speak softly, and carry a big stick".
Depending on which drive mode you select, the GLC 43 ranges from traditional SUV heights to outright wagon-esque levels of ground clearance. When you buy a GLC 43 you effectively get three different cars: a lifted SUV for mild off-road excursions, a regular height modern SUV which fits into the urban sprawl with ease, and a lowered SUV for when you need to show the tarmac who's boss.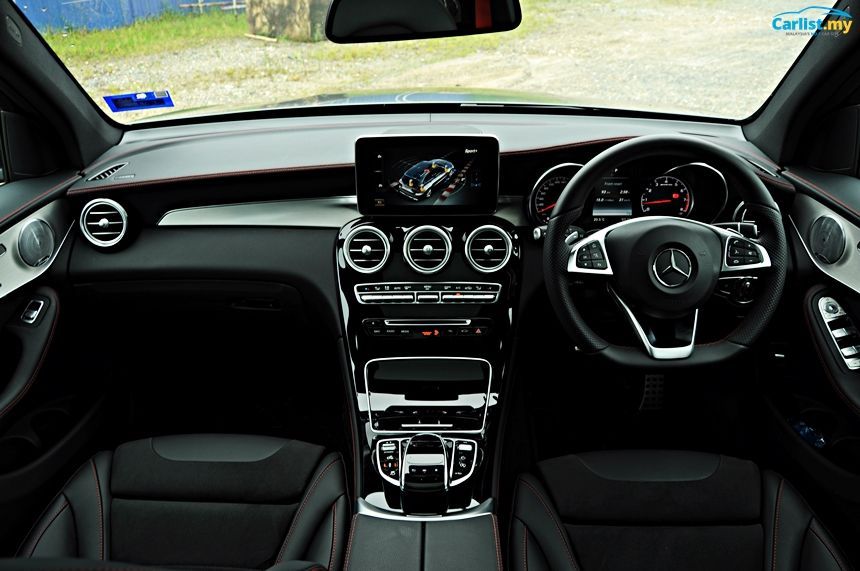 Interior
As mentioned before, the GLC 43 takes its interior elements from the C-Class, which makes sense give that they share a common platform. This would make it a little less extravagant than the current E-Class, but still competitive within the luxury car market (Mercedes-Benz doesn't have to try hard in this regard).
Many of the features we love about the regular GLC variants are translated here as well, although there are sportier seats and the AMG instrument cluster with its various sports displays that also betray the true nature of the GLC 43. It's a blend of restraint and revelation, and one that works hand-in-hand with the Jekyll-and-Hyde nature of this SUV.
Legroom, headroom, and boot space are aplenty. These inherent features of the GLC model line are retained, and is one of the reasons we would choose the SUV over the Coupe variant of the GLC. Do away with the AMG accoutrements and you can hardly tell you are in a performance car.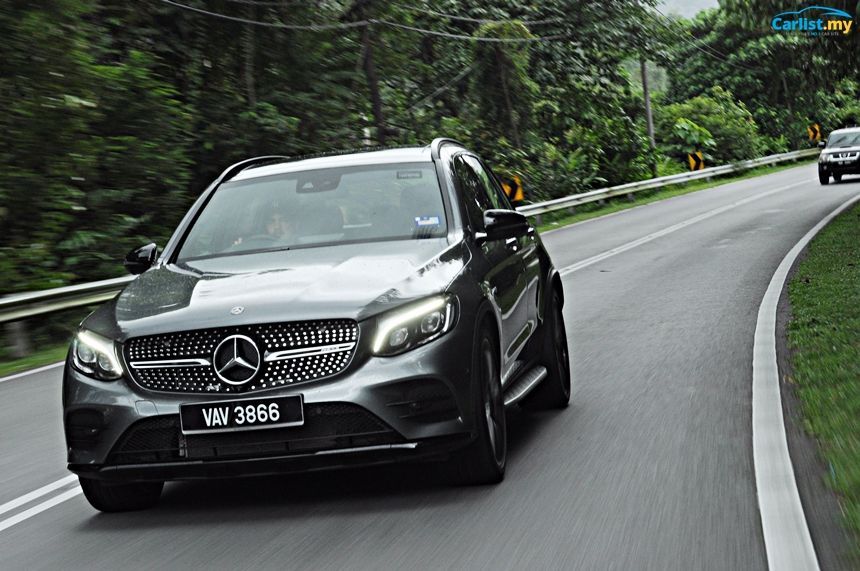 Driving Experience
If you want the long version, check out our extended piece for LiveLifeDrive. If you don't have the time or patience to read through our experience manhandling the GLC 43 along some twisty mountain roads, then we'll try to boil it down for you here.
Over the course of our time with the GLC 43, we experienced a great deal of situations, from cruising through city traffic to flying down the highway at odd hours, with the occasional jaunt up and down some trusty trunk roads. In quite nearly every situation, the GLC 43 excels.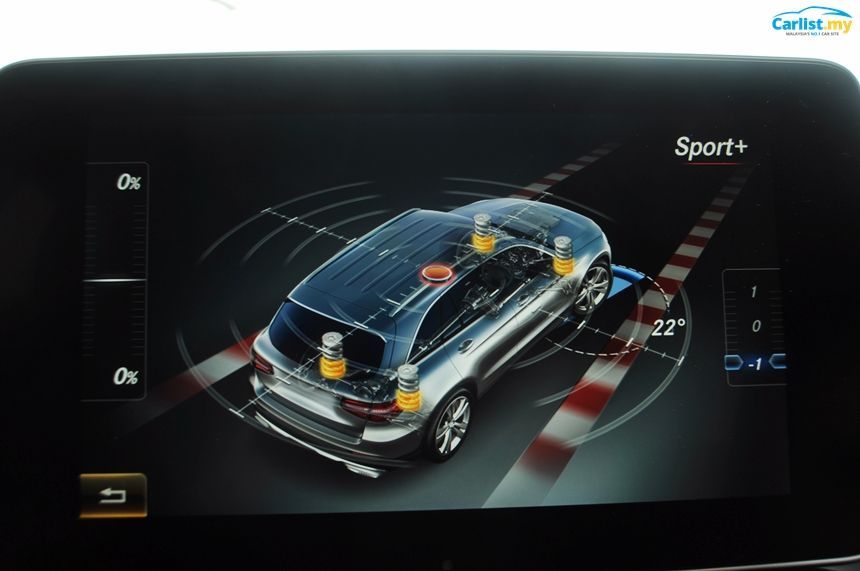 In traffic, the GLC 43 behaves as any other Mercedes model or GLC variant would behave. It's calm and collected, with only the slightest hint of a burble betraying what lays beneath the bonnet. In many ways it is something we can live with, given the performance benefits of these 43 AMG variants.
On the highway, the GLC 43 is sure-footed and secure in its movements. It is capable of darting across lanes with uncanny speed, making it feel like a slightly smaller car by nature. Braking is also excellent with the GLC 43 when called upon, shedding speed with little protest.
It is on the trunk road that you begin to understand how far automotive engineering has come. Yes, there may be great examples of self-driving, all-electric cars that can babysit your children while solving conflict in the Middle East, but this – no, this is something else entirely. And for that, you should really check out that LiveLifeDrive piece.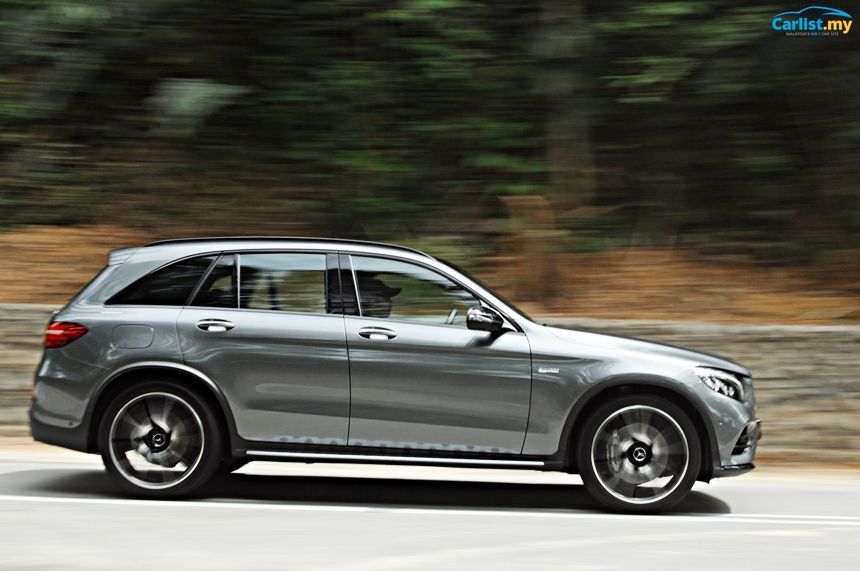 Comfort
The GLC 43 is on all-round air suspension, which gives it a fair amount of pliancy and flexibility. Letting it sit at its standard ride height in Comfort mode gives it the highest amount of ride comfort, taking up bumps easily despite the rather large 21-inch wheels. You won't be spilling your fair-trade third-wave coffee everywhere during your daily run.
But even so, there is no denying that this is a performance oriented model. The ride isn't so bone jarringly stiff as to make you regret your purchase decision, but it is definitely not as soft as a GLC 250 no matter how they try balancing outright performance and outright ride comfort.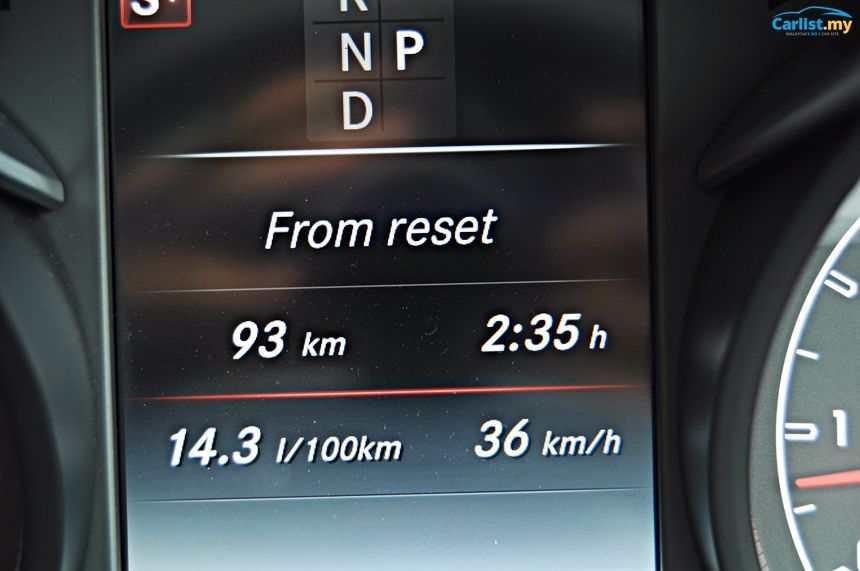 Fuel Economy
Perhaps this is where things are a little sensitive. There is no way to put this lightly: the GLC 43 drinks fuel. This is par for the course for a performance car, but even with our best efforts we could only achieve a high 14.3 litres per 100 kilometres of distance travelled. It doesn't drink fuel so quickly such as you would be refuelling every day, but it can be a bit of a financial hit if you're more inclined to drive the GLC 43 at speed.
But then again, this review was going so well. There had to be some flaws, didn't there? As a rather interesting quirk, the GLC 43 lowers itself when in Eco mode but keeps the dampers soft – no doubt as a way to reduce drag but maintain levels of comfort.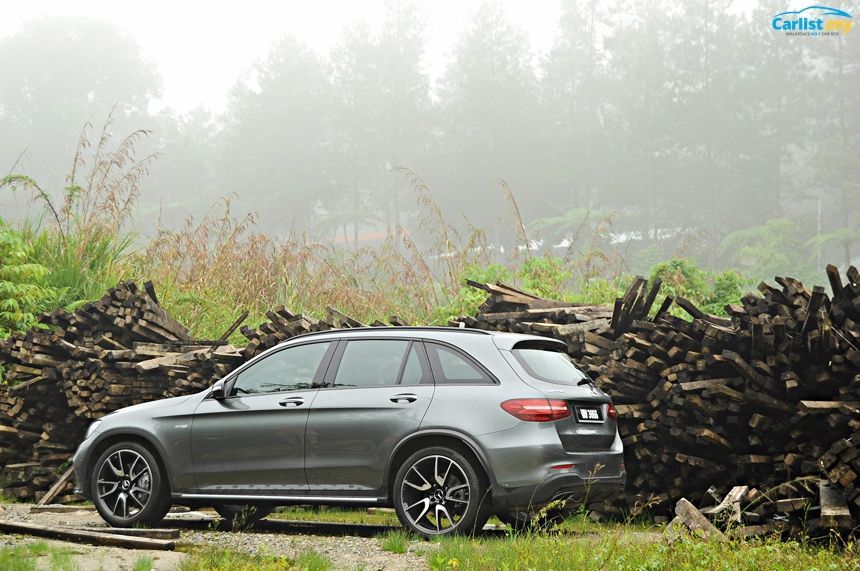 Conclusion
Admittedly there are far better tools to go fast with, even within the Mercedes-AMG range. You could opt for a C43, or perhaps a GLA45 if you're feeling sporty. But there is something undeniably poetic about a 1.8-tonne SUV hauling proverbial butt down a highway at ludicrous speeds, or hurtling round corners in a manner that no SUV should be allowed.
Mercedes-AMG has done an incredible job with the GLC 43, and that's beyond the cliché "it drives like a normal passenger car" line that everyone regurgitates when they get behind the wheel of any modern SUV – because let's face it, modern SUVs are a lot more advanced than their predecessors, and it would be a damn shame if they didn't handle at least reasonably well in this day and age.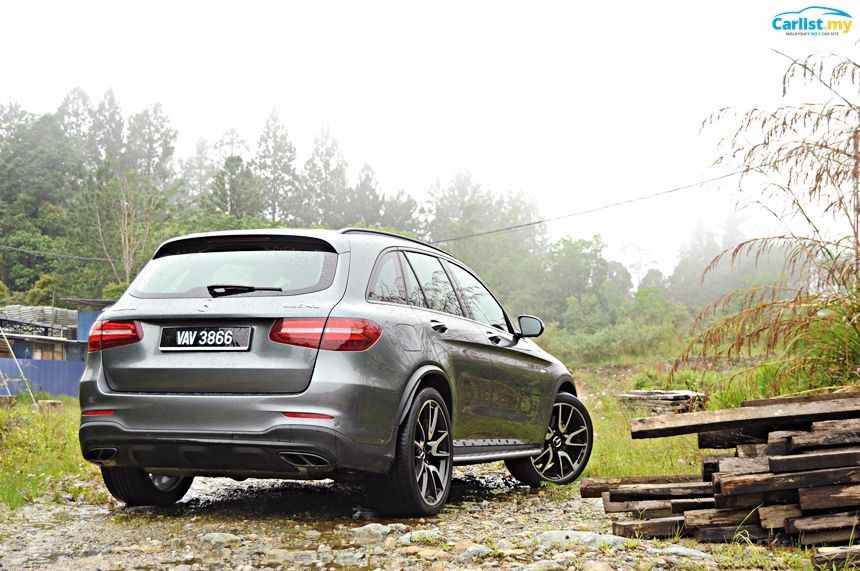 And so the GLC 43 is perhaps the best one-car-fits-all – more so than those fast family wagons. Even if we discount the fact that Malaysians tend to abhor the wagon form, only an SUV will give you the ground clearance and driving position that lets you navigate flooded roads and the occasional weekend outing in the jungle.
Okay, perhaps we're stretching it a little – but there's no denying that the GLC 43 somehow manages to combine the practicality of an SUV with the performance of a… performance car. And just like nasi lemak and fried chicken, porridge and youtiao, or naan and tandoori, it's a combination that just seems to work.
---
---
---
---
Comments