Review: Mercedes-Benz C180 (W205) – Excellence from Ground Up
Reviews Although the S-Class is Mercedes-Benz's flagship, there is no question that the C-Class is the model responsible for putting most of the bread on the company's table. Yet, despite its major significance to the world's oldest car brand, the consensus of critiques for many years is that Stuttgart's effort in the compact executive segment is second-best to its arch-rival from Munich, the BMW 3 Series.
But just as BMW strives to continue making a 7 Series to eventually topple the S-Class' superiority, Mercedes-Benz is just as determined to push the C-Class to usurp the 3 Series' segment crown. The latest effort in this decades-long campaign is the W205 C-Class that was launched in 2014.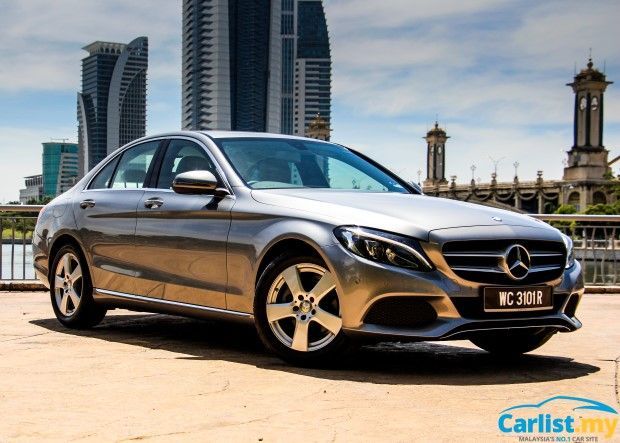 Two years on and with a World Car of the Year title behind it, there is no question that Mercedes has found the right formula to take on the competition. Widely described as a 'baby S-Class', the W205 is further demonstration of Mercedes-Benz's impressive return to form in building vehicles of absurdly good quality.
Recently, entrance to the C-Class owners' club has been widened with the introduction of the C 180, a new entry-level model to the range. In this review, we find out if a lowered price tag has led to any compromise of the excellence which the W205 is now widely renowned for.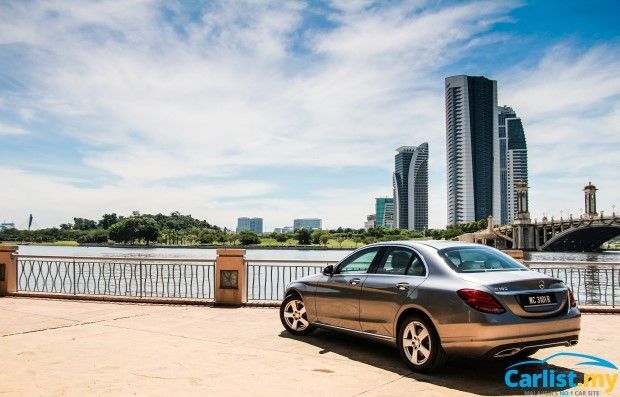 Specifications:
Price: RM228,888
Engine: 1.6-litre, Inline-4 Longitudinal, Turbocharged Petrol Direct Injection
Power: 156hp @ 5,300rpm
Torque: 250Nm @ 1,200 – 4,000rpm
Transmission: 7-speed torque converter automatic with paddle shifters, RWD
Safety: 7 airbags, ABS, ESC, ISOFIX (rear), autonomous emergency braking,
Origin: Locally-assembled at Pekan, Pahang
Overview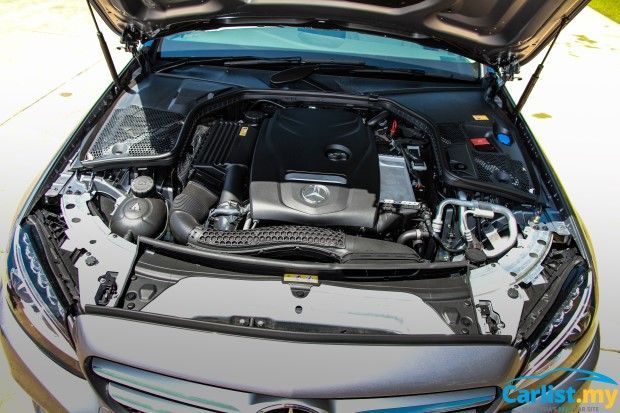 Powering the C180 is Mercedes-Benz's latest generation turbocharged petrol direct injection engine codenamed M274 in this particular application. We've recently encountered this engine in the A-Class, where it powers the A180 in a transverse installation and carries the M270 designation.
Oriented in a north-south direction for its duties in the C180, the 1.6-litre engine sends outputs of 156hp and 250Nm astern through Stuttgart's in-house 7G-Tronic 7-speed automatic transmission. Above it, the more familiar 2.0-litre member of the M274 family is available in 184hp, 211hp, and 245hp configurations powering the C 200, C 250, and C 300 respectively.
At this end of the range, the C-Class does not meet its fiercest rival, the BMW 3 Series, directly at eye level. In terms of power, it sits midway between the 1.5-litre 3-cylinder 318i and the 2.0-litre 4-cylinder 320i. Price-wise, however, it's just RM3k shy of the latter. Closest competition for the C180 would come from Ingolstadt should Audi decide to launch the upcoming B9 A4 with its 150hp/250Nm 1.4 TFSI variant.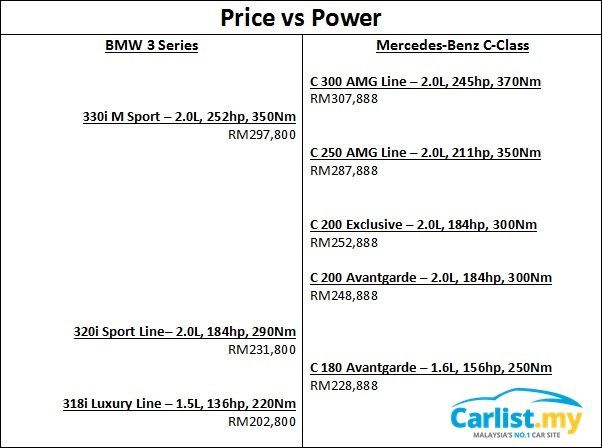 Exterior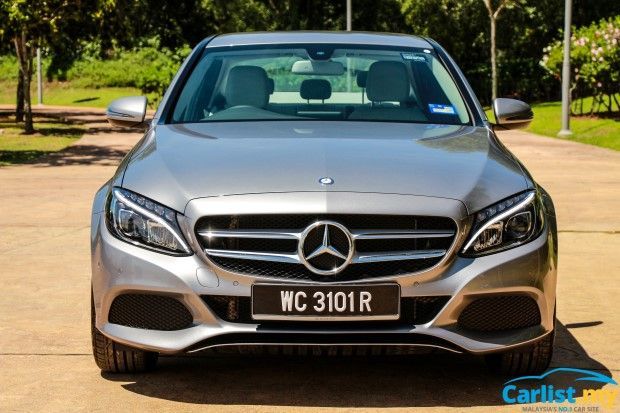 The last time Mercedes-Benz Malaysia tried its luck with the C180 badge, the result was a less-than-impressive-looking barebones variant of the previous-generation W204 C-Class with halogen reflector headlamps. It certainly did not look like a Mercedes-Benz to aspire to. This time round, the company has returned with a more dignified effort.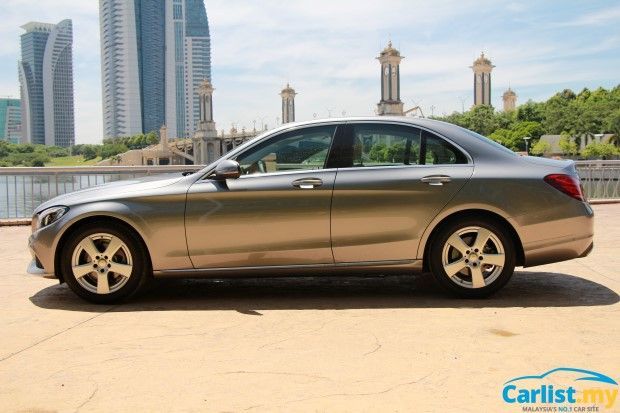 Whilst its rims measure a conservatively-sized 17 inches, high-performance LED headlamps as seen on higher variants are standard fitment in the C180, accompanying the sportier-looking Avantgarde trim also available with the C200. This ensures that the C180 maintains a respectable appearance next to its more expensive siblings, and keeps prudent buyers from being punished for their smaller budgets with an embarrassingly bare vehicle.
Interior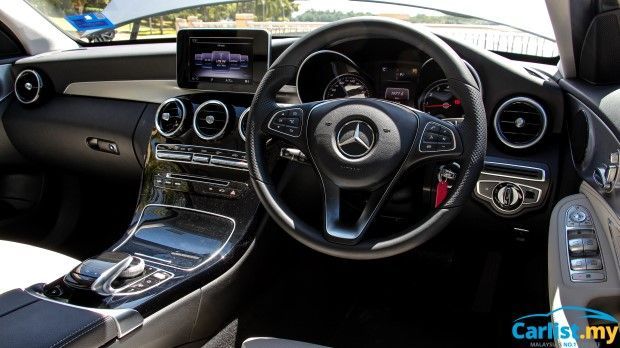 A similar theme of tasteful minimalism continues in the C180's interior. Admittedly, there are more blank switches and you see more square feet of empty spaces on its dashboard and door cards than you would in a C 200 or C 250, but the superlative selection of materials and switchgear tactility of the upper models do not appear in anyway sacrificed for the sake of a more accessible price tag.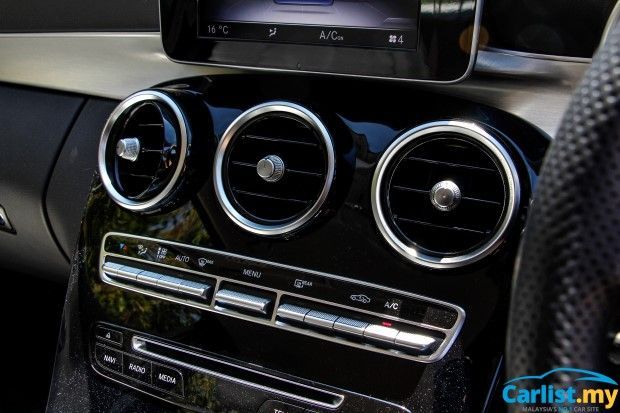 Climate control is a single zone system, which is somewhat surprising at this price level, but you still get auto cruise, steering-mounted controls, and electric seat adjustment as standard. Paddle shifters are provided too, but that's less of a luxury and more of a necessity to go with Mercedes' column-mounted selector lever.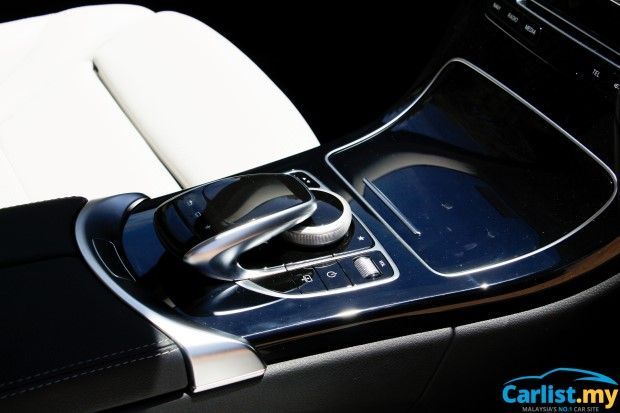 Also included as standard in the C180 is Mercedes' COMAND infotainment system, which comes with all the usual connectivity facilities that one would expect today. Its touch-pad-plus-rotary-knob user interface look appropriately expensive like the cabin that surrounds it, although operating it on to go requires a bit more diversion of the driver's attention than it is advisable. Reverse camera is not included, which is a surprise, considering that the A-Class and CLA-Class, both models positioned below the C-Class, get this feature as standard.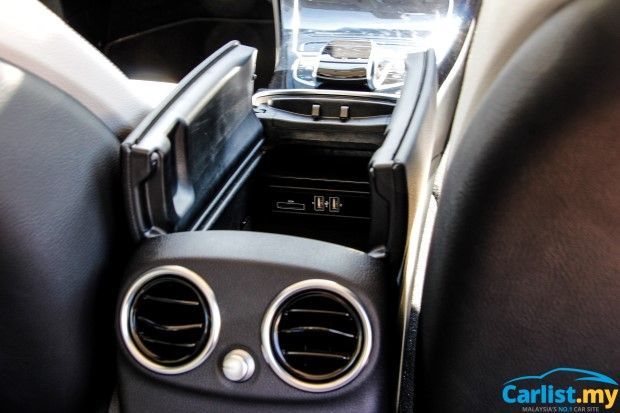 Because the transmission is operated from a steering column-mounted stalk, the area where you would typically find a gear lever becomes a usefully deep lidded storage bin in which the contents of your pocket can be unloaded into. Elsewhere, a pair of cup holders and a lidded centre console box offer further options for your small item storage.
Overall, Mercedes-Benz's unwavering focus at quality in the C-Class' cabin is evident. The C180 may lose out on a good number of toys from its costlier siblings, but nowhere do you get the impression that this is an interior built with any less care to the peerless standards and meticulous attention to detail which the entire W205 range is rightly lauded for.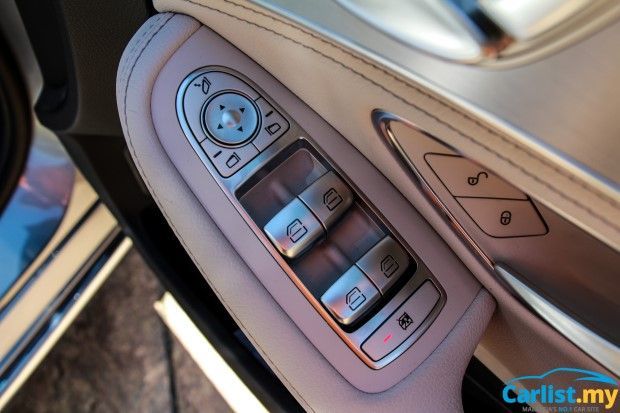 How does it Drive?
Mercedes may have had its rivals outgunned with its interior quality, but that advantage is reined in on the road. This side of an AMG C 63, the C-Class' dynamic talents are at best competitive within the segment but it remains second best to the BMW 3 Series in driver engagement and chassis balance.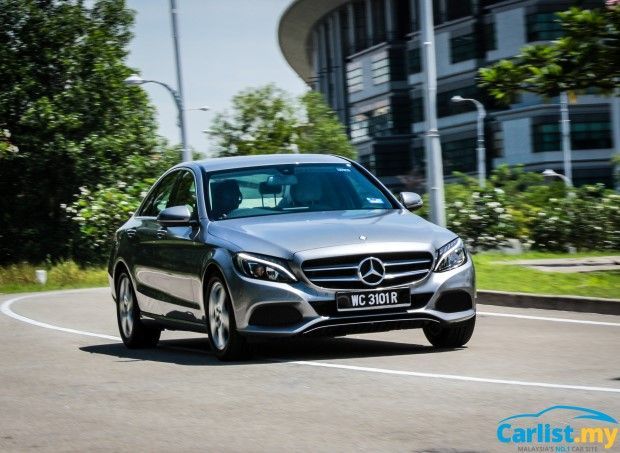 That being said, if your life goal is not to chase that 330i down a backroad, the C-Class is an easy and pleasing machine to live with. There is sensible weighting in the steering and body motions at brisk speeds are well-managed. The C180 has the lightest nose in the C-Class family, so that classic sweet balance you get in a front-engine rear-wheel drive arrangement is especially obvious when you chuck it enthusiastically around a bend.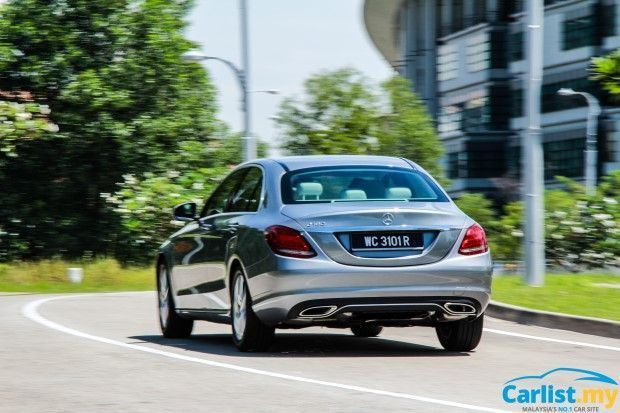 For performance, the C180 was not found wanting. Unlike the lethargic A180 we drove recently, the same 1.6 mill in the C180 feels livelier and more eager to perform. There is good mid-range grunt and satisfying mitigation of turbo lag to ensure responsive on-demand acceleration on kick-down. If there are any reasons for us to recommend upscaling to the higher model grades from the C180, it's certainly not for a lack of pace.
How Comfortable is it?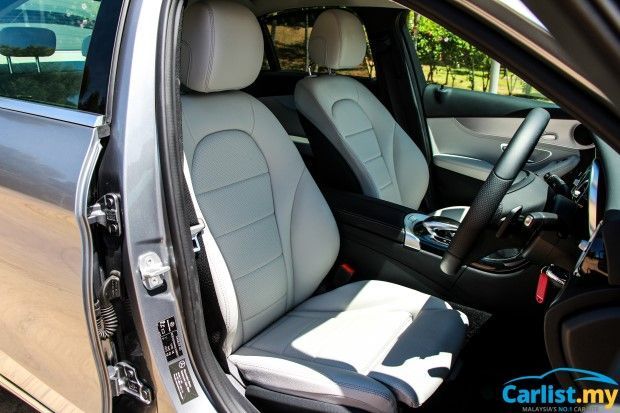 Complementing its convincingly luxurious cabin, Mercedes made commensurate efforts to ensure matching levels of rolling refinement. By and large, the engineers have succeeded at keeping noise levels low and honing the various components of the vehicle to work together in pleasing harmony.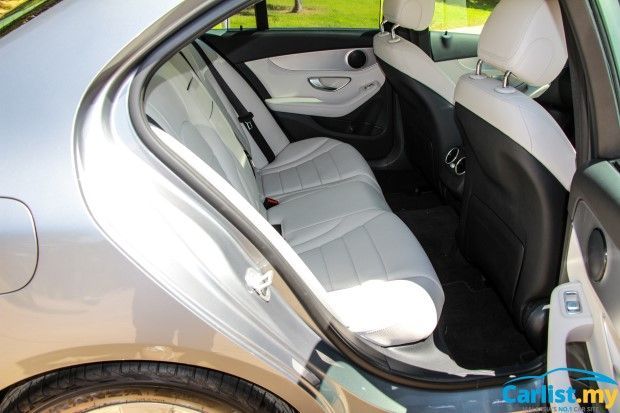 Ride quality is fairly comfortable, but hardly outstanding in the context of the segment. The suspension does a fair job in isolating long-wave undulations and straight line stability is reassuring. Bad patches of road, sharp bumps, and pot holes, however, did test the Merc's compliance a little harder than we had expected.
How economical is it?
We often say that BMW engines are among the most economical ones in the business outside the confines of a lab test. Against the C180, Munich's entry-level 1.5-litre three-pot 318i will have quite a task at hand to match the 8.5 litre/100km we averaged on test car's trip computer over a 667km test route of mixed conditions.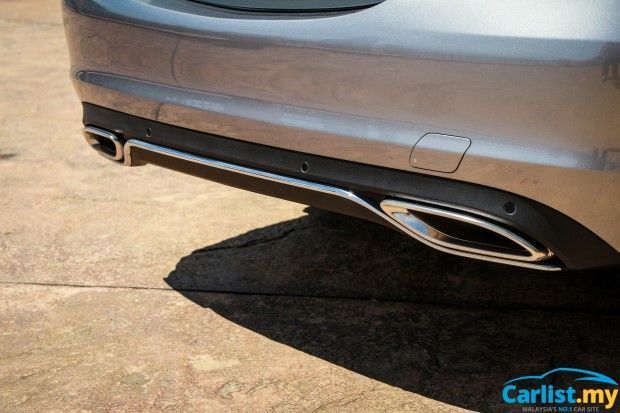 Officially, Mercedes-Benz quotes an average of 5.4 litres/100km in the European combined test cycle, whilst BMW claims a slightly better figure of 5.1 litres/100km for the 318i under the same conditions. We await the opportunity to put the F30's base model to the test to verify if it really is 5.6 percent more fuel efficient from the Merc as the figures show.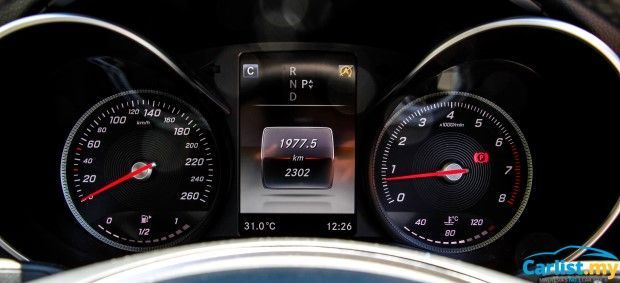 Most curiously, however, despite packing more power from the same 1.6-litre engine and having to haul more weight including a lengthy prop-shaft and supposedly energy-sapping torque converter, the C180 actually manages to be more efficient than the 122hp FWD A180, which recorded a surprisingly thirsty 10.7 litres/100km in our tests.
Conclusion
If you have the budget to plonk for a luxury car, few vehicles remind you of its premium disposition in as pleasingly convincing fashion as the Mercedes-Benz C-Class. Whether you're racking up the miles on highways or negotiating congested urban traffic, the C-Class pampers and cocoons you in one of the finest built cabins in the business. For some, we reckon this alone is good enough seal the deal.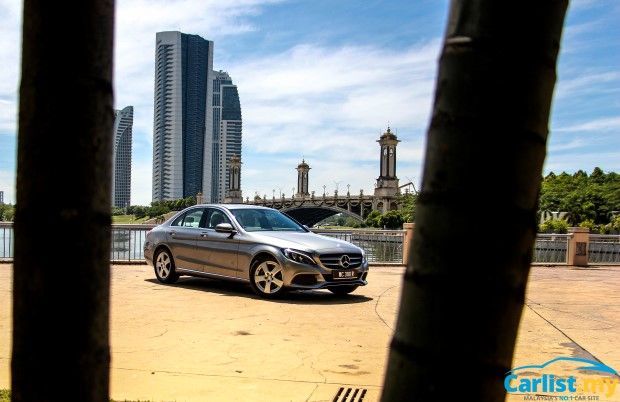 Those of a more enthusiastic disposition will probably argue in favour of a BMW 3 Series, and they won't be wrong; the F30 is still the segment benchmark as far as dynamics are concerned, and to be frank, we don't feel the C-Class rides any better to offset that particular disadvantage. That being said, the Mercedes still drives and rides well enough for the talents of most drivers.
The C180 for its part, is an exemplary entry model to the range. Whilst its equipment list is undoubtedly shorter, it still offers enough equipment and performance that it can wear the C-Class badge with deserved pride.
---
---
---
---
Comments