Review: Proton Ertiga – First Driving Impressions
Reviews The fourth and final piece of Proton's model-driven renaissance is upon us. Having successfully put all-new versions of the Perdana, Persona, and Saga on the road within the same calendar year, Proton is on track to keep its promise of four model launches in 2016 with the all-new Ertiga on the verge of being launched next week.
In a routine that has grown extremely familiar, we were invited to a behind-closed door preview of the Ertiga at Proton's design studio in Shah Alam followed by a short test drive in the company's banked oval circuit test track.
Without further ado, here's what we can tell you about Proton's new compact MPV. As usual, the event was a no-camera affair, so all we have at the moment are snippets of images as well as screen grabs from a 15-second teaser video released by Proton (scroll below to view).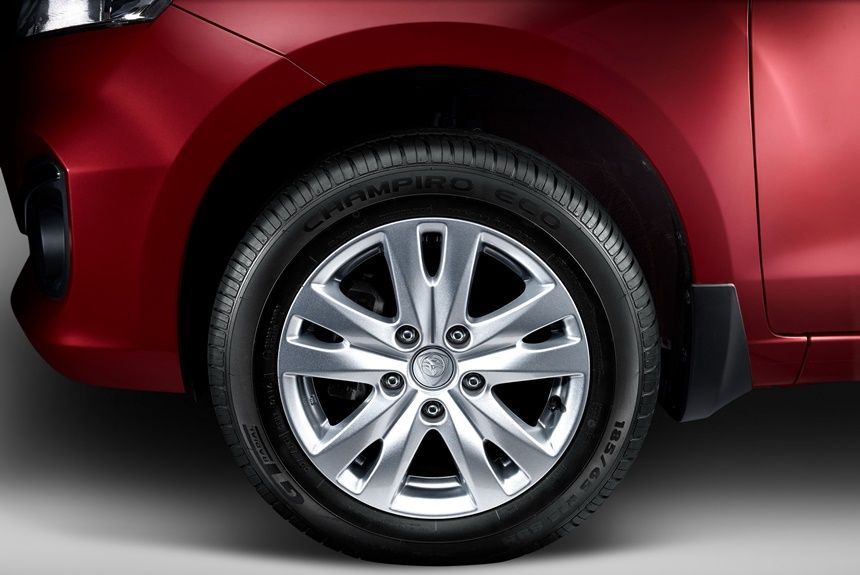 Specifications:
Engine: 1.4-litre, Inline-4, Transverse, VVT
Power: 94hp @ 6,000rpm
Torque: 130Nm @ 4,000rpm
Transmission: 5-speed manual / 4-speed auto, FWD
Safety: 2 airbags, ABS, EBD, ISOFIX (rear), ASEAN NCAP 4 stars
Origins: Locally-manufactured at Tanjung Malim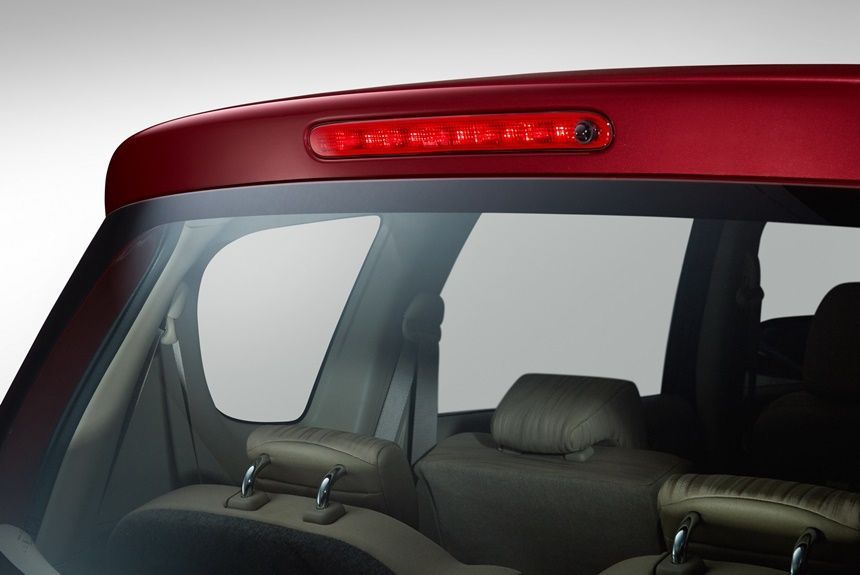 Overview
Somewhat ironically, the Ertiga name is said to be derived from the Indonesian pronunciation of R3 (R-Tiga). In this case, of course, R3 has a far less sporting connotation than Proton's similarly-named motorsports devision; here, it is simply denoting the Ertiga's three-row seating configuration.
Underpinning the Ertiga is a stretched and raised version of the Suzuki Swift platform; even the engine is identical – the 1.4-litre K14B DOHC VVT unit producing outputs of 94hp and 130Nm, sent to the front wheels through either a 5-speed manual or 4-speed torque converter automatic transmission.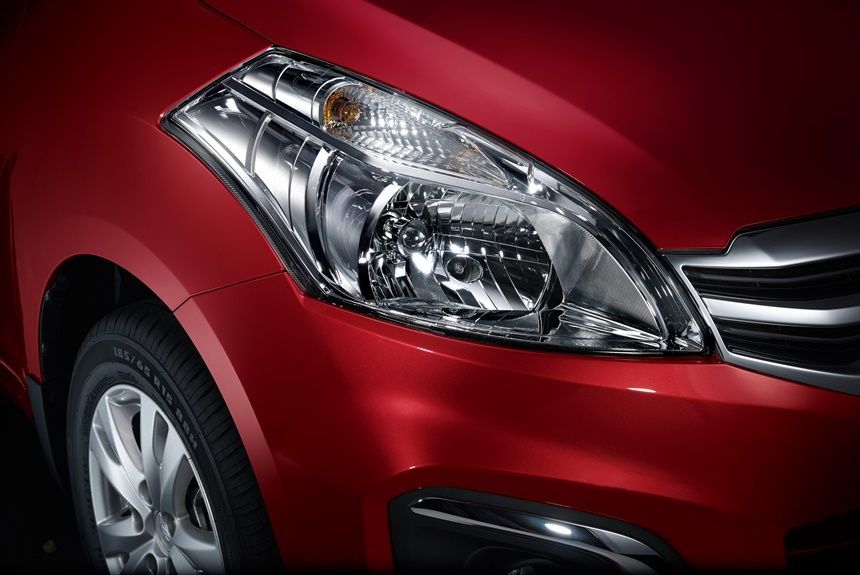 Claimed fuel consumption is 5.7 litres/100km for the manual version if driven at a constant 90 km/h; the automatic model sips 6.0 litres/100km. According to Proton officials, this qualifies the Ertiga as an energy efficient vehicle (EEV) – a first for the company.
Two trim levels will be available for selection – Executive and Executive Plus. The regular model is offered with the choice between manual and automatic transmission, whilst the Plus variant is auto only.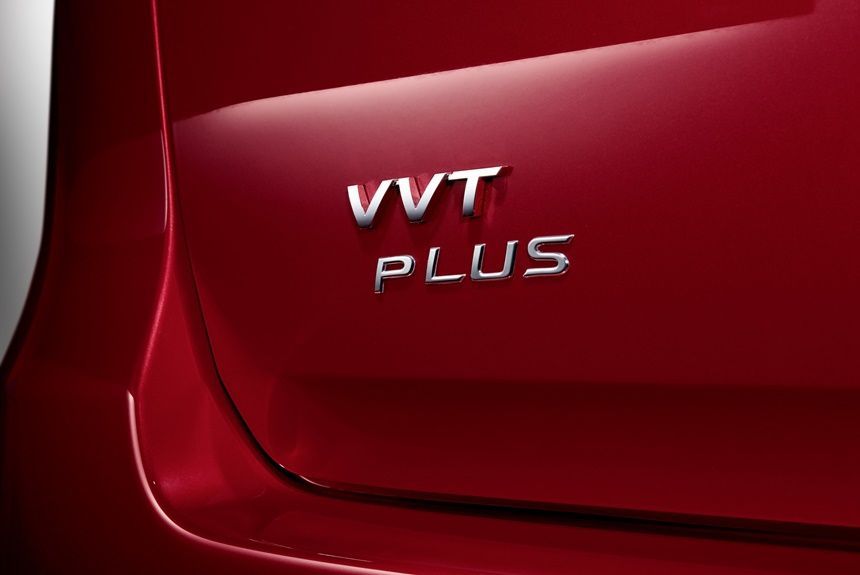 Appearance
If you've travelled to India or Indonesia recently and have seen the Ertiga recently in its original Suzuki configuration, that's almost exactly how the Proton version will look like. Proton was not given much of a license to tinker with the original design even at surface level – the most they were able to do was to change the front grille, add reflectors to the tailgate, and change the badge on the steering wheel.
Against rivals, the Ertiga's overall length of 4,265mm eclipses that of the Toyota Avanza, but shorter than the Perodua Alza, Nissan Grand Livina and Honda BR-V. Worth noting however, is its ground clearance of 185mm, which is taller than even some SUVs – handy in a flash flood.
Inside, the Ertiga's cabin receives a beige finish – ideal to create a feel of spaciousness, but not brilliant for keeping the cabin clean. The fabrics lining the seats and doors look distinctly unattractive, but we are nevertheless happy with the cabin's overall build quality – material selection is what you expect of the price, but fit and finish feel durable enough to last a lengthy ownership cycle. We drove the car through some of the rougher patches of the test track without causing any undue vibrations.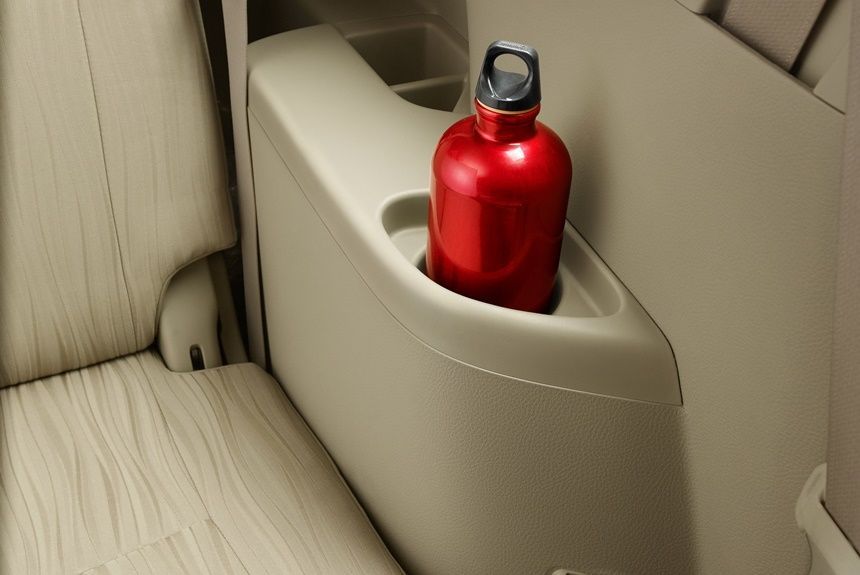 Key Talking Points
1. Suzuki engineering through-and-through: There's no beating around the bush about this, the Ertiga is a rebadged Suzuki – even the model name is not changed. Everything on this car was designed and engineered by Suzuki; Proton had next to no engineering input on any aspect of the vehicle. That being said, Proton is not Suzuki's only client for this model; it is also marketed as the Mazda VX-1 in Indonesia
2. ASEAN NCAP 4 stars: Suzuki doesn't offer the Ertiga in highly-developed markets, and this shows in the vehicle's safety arsenal. You get dual airbags, ABS, EBD, and ISOFIX mounts, but electronic stability control is not present even in the highest-specced model. The Ertiga carries a four-star rating by ASEAN NCAP.
3. Six-Seater: There are three rows of seats with enough room for seven passengers, but seat belts only for six of them. Hence, the Ertiga is legally classified as only a six-seater. Like any good MPV, the two rows of seats at the back can be folded to yield different loading and seating configurations – middle-row split folds 60:40, third row split folds 50:50. Space within the cabin is packaged well enough to not feel cramped, but Suzuki's partitioning of the centre console remains poor with too much under-utilization of space along the centre console. For a manufacturer that makes a living off making small cars, we expect a smarter dashboard layout.
4. Roof-mounted blower with independent cooling coil: Rear passengers receive their dose of cold air through a row of roof-mounted multi-speed blowers situated ahead of the middle row seats. The blowers suck cold air from the forward section of the cabin and blow it further astern. An independent cooling coil ensures that the recycled air is cooled again before it is blown toward the rear-seated occupants.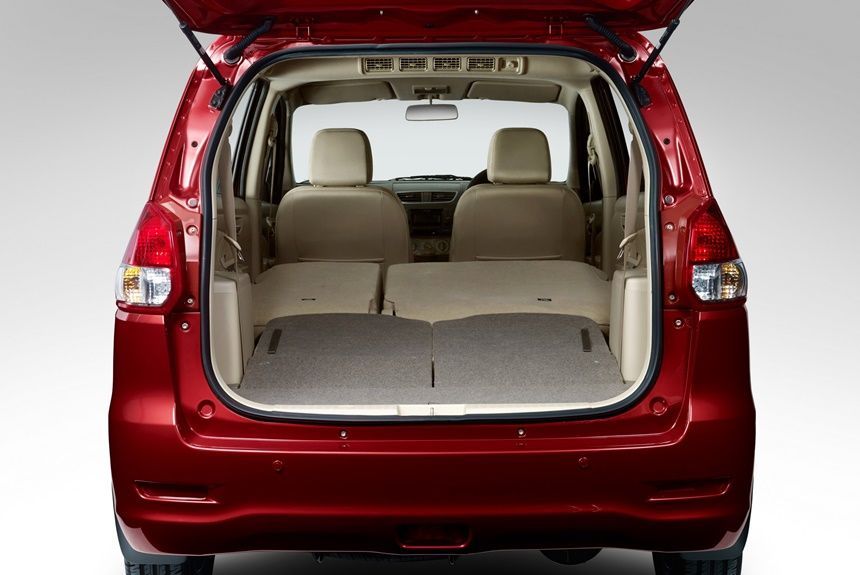 Driving Experience
From pleasant experiences with the Swift, S-Cross, and Kizashi, we know that Suzuki has a knack of tuning the vehicles to drive with pleasing fluidity and excellent mechanical refinement. Despite their overall mechanical simplicity, Suzuki vehicles tend to feel like they are very meticulously engineered to exceed the sum of their parts.
The Ertiga drives in that distinctively familiar Suzuki fashion, which should not surprise us since Proton had minimal engineering input on the vehicle. The 1.4-litre engine is outgunned on paper by 1.5-litre alternatives of its closest rivals, but it pulls delightfully with a spirited engine note.
The 5-speed manual transmission is a delight to use, its slots are precise and pedals calibrated well enough for drivers with smooth footwork to enjoy a bout of heel-and-toe downshifting. Indeed, Swift owners might even want to procure examples of this gearbox for manual conversion projects. The 4-speed automatic, on the other hand, is an adequate performer too, shifting between its cogs smoothly enough that we found no reason to complaint.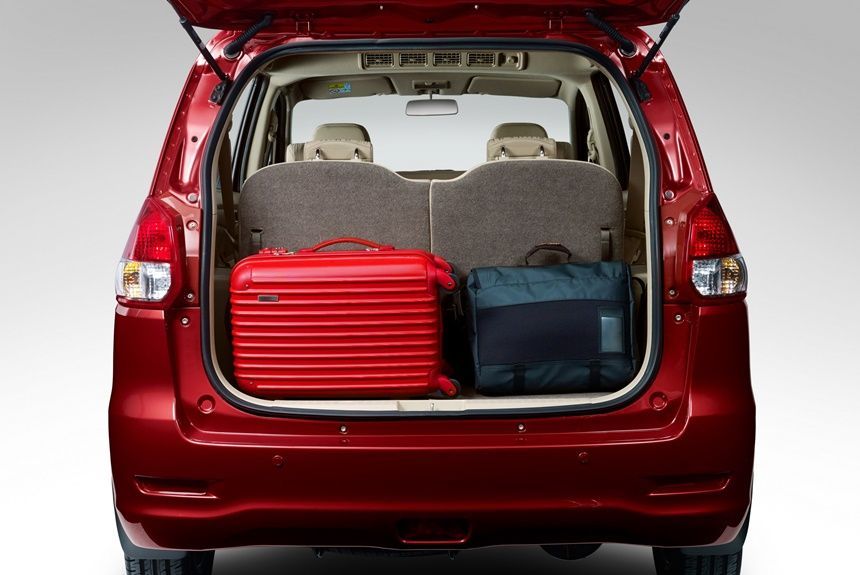 The raised ride height over the Swift does not seem to have significantly hampered the Ertiga's dynamics. Whilst we're mindful of more severe body roll around corners, stability at high speeds is sufficiently reassuring that we were able to push speeds of 160 km/h on the test track without cause for alarm.
Ride quality over poor surfaces are satisfactory too; it was noteworthy that even on sections of the test track meant to simulate the worst of Malaysian roads, the Ertiga felt reassuringly solid with all fittings holding together well despite the punishment.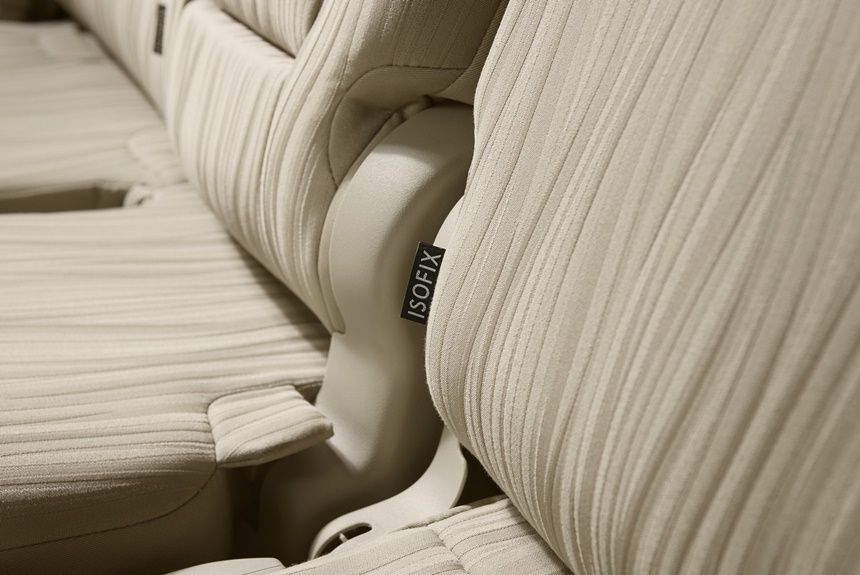 Conclusion
The Ertiga is a decent compact MPV, but its case is weakened by an inability to legally function as a proper seven-seater despite having the space to do so. The lack of electronic stability control in a market that is growing increasingly aware of the importance of safety is another black mark against it, although the saving grace is that most of its rivals are understocked in this department anyway.
There is a big market for compact people carriers in Malaysia; for MPV buyers who want something smaller than the Exora, Proton now pitches the Ertiga as the solution for your needs. Being a Suzuki-engineered product, it is a well-designed product underpinned by solid fundamentals. It also drives well, which would come as a pleasant surprise for most buyers in this segment.
---
---
---
---
Comments