RM7.9mil Gets You This Amazing Moment of Mercedes-Benz Lunacy
Auto News There is this image of Germans as being a very stoic and sensible bunch. Their lives a structured regiment of working hard in an orderly and precise manner, though we often forget that Germans do enjoy having a laugh every now and then too. And none so evident than the way they produce weird outlandish things as demonstrated by the likes of Gemballa, Brabus, et al.
This 1998 Mercedes-Benz CLK GTR Roadster, which is going on the auction block at the Bonhams Festival of Speed on June 26, is one of those moments of sheer outlandish lunacy from Mercedes-Benz. Don't bother looking for a roof, there isn't one, neither is there any side windows, and nowhere to hide from all 640PS from its 6.9-litre V12 engine, but at least it has a stereo system and air-conditioning.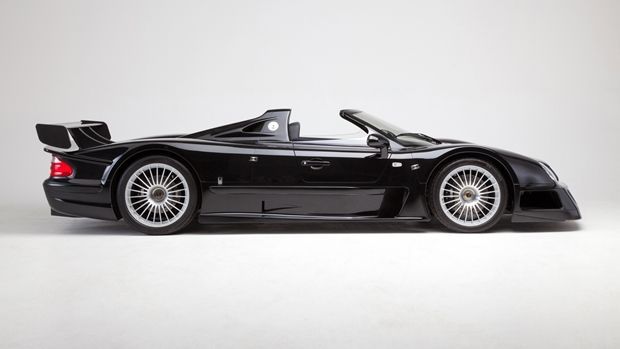 For those who aren't familiar the CLK GTR, the original CLK GTR started out as race car that was developed to compete in the top flight GT1 category of the new FIA GT Championship in 1997. The race car took 128 days to develop, and went on to win six of the 11 rounds of the GT Championship, earning it the title in its debut year. The CLK GTR just raced twice in 1998 before it was retired from active duty, with its Le Mans' spec version, known as the CLK LM taking the 1998 GT Championship title for Mercedes-Benz.
In order to comply with the FIA GT Championship's homologation rules, Mercedes-Benz was required to make 25 road-going examples of the CLK GTR. And comply they did, with the road going CLK GTRs having a V12, producing a 'mere' 550PS. However after producing their 20th coupe, HWA GmbH, the company working with AMG in producing the road going CLK GTR coupes, decided to make the other six CLK GTRs as Roadsters.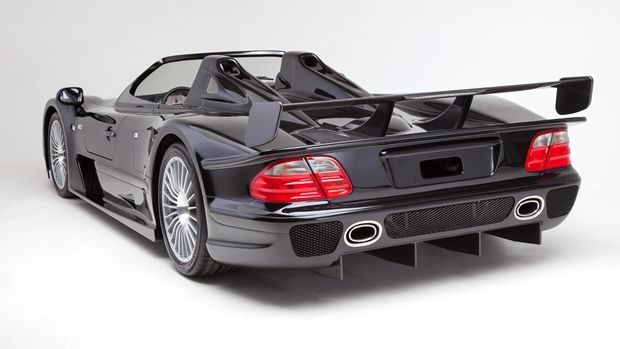 Instead of bothering about a roof, the Roadsters lack a roof or any overhead cover for that matter, and in its place it sports two roll-over bars with integrated head rests and intake scoops. Also the rear engine cover was redesigned, and a new rear wing that bears closer resemblance to that of the race car, replaced the coupe's hoop-style integrated rear wing.
This particular example is said to be the first CLK GTR Roadster ever built, and was retained by the Mercedes-Benz company until 2014. It is also said to be the only one of the six roadsters to be finished in black, and with only 8km on its odometer, it is effectively brand new. The Bonhams Group, which is conducting the auction, says that its estimated value is between £1.4 million to 1.8 million (RM7.9mil to RM10mil). Not a bad price for Mercedes-Benz's moment of making a car as mad as the Lamborghini Veneno Roadster.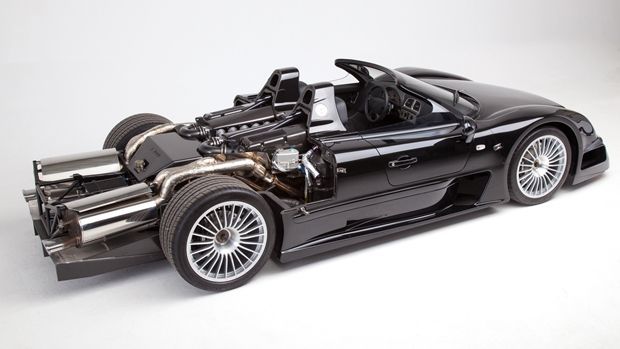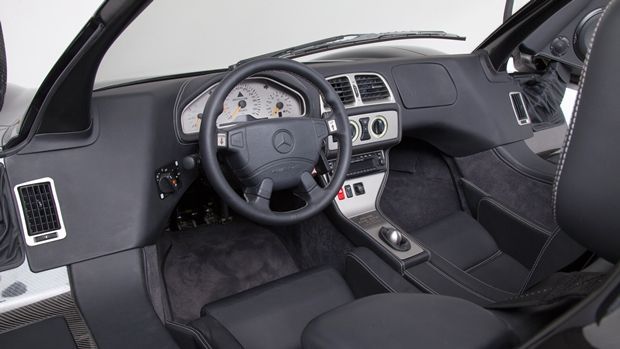 ---
---
---
---
Comments