RON97 Fuel Price Update: September Month – RM2.65
Auto News The Ministry of Domestic Trade, Cooperatives, and Consumerism (KPDNKK) has announced the price of petrol and diesel fuel with the update-cycle now set to 30 days.
Price of the premium grade fuel reduces to RM2.65 per litre after raising 4 sen for a very short period of two days to coincide with the last two days of August, as well as zero-rated GST.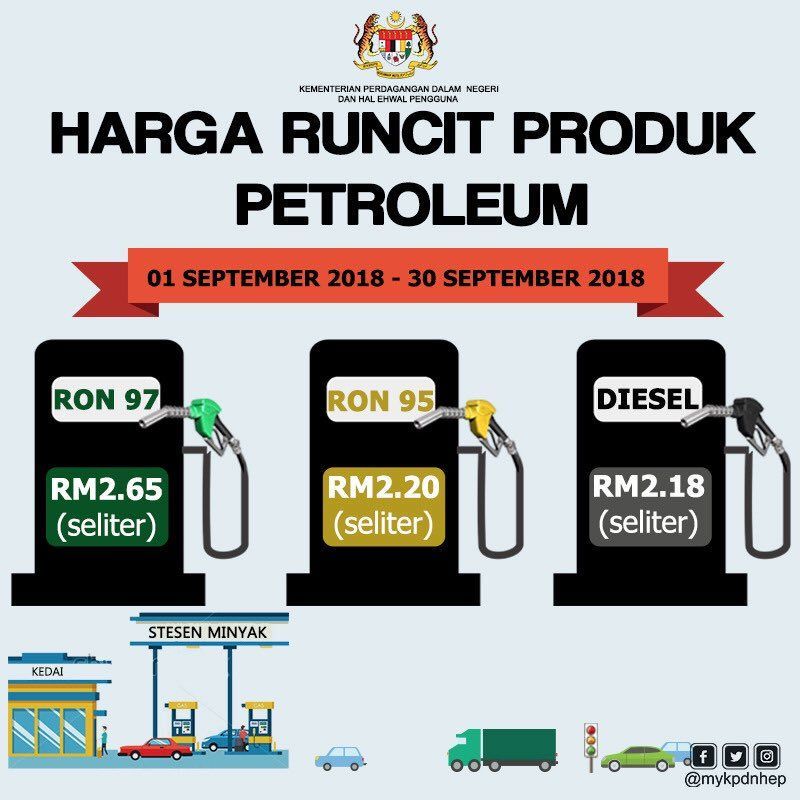 September 1st 2018 marks the re-introduction of Sales Tax, and it looks like the government has assured the consumers that there will be no price hike (or reduction) on RON95 and diesel 2M with this new monthly update cycle as opposed to the previous weekly cycle.
That being said, the prices for petrol and diesel for the entire month of September are as listed below:
RON95 – RM2.20 per litre (no change)
RON97 – RM2.65 per litre (down 4 sen from RM2.69)
Diesel – RM2.18 per litre (no change)
---
---
---
Comments