#STAYATHOME And Play These Awesome Racing Games
Insights The Movement Control Order has us safely holed up at home, doing our part to flatten the infection curve of the COVID-19 virus, but it also puts some distance between us and our beloved cars.
While that's all for the greater good, not being able to drive around and go about our business comes with a certain kind of grinding boredom. For the Malaysian car enthusiast, it's got us crawling up our own walls in frustration.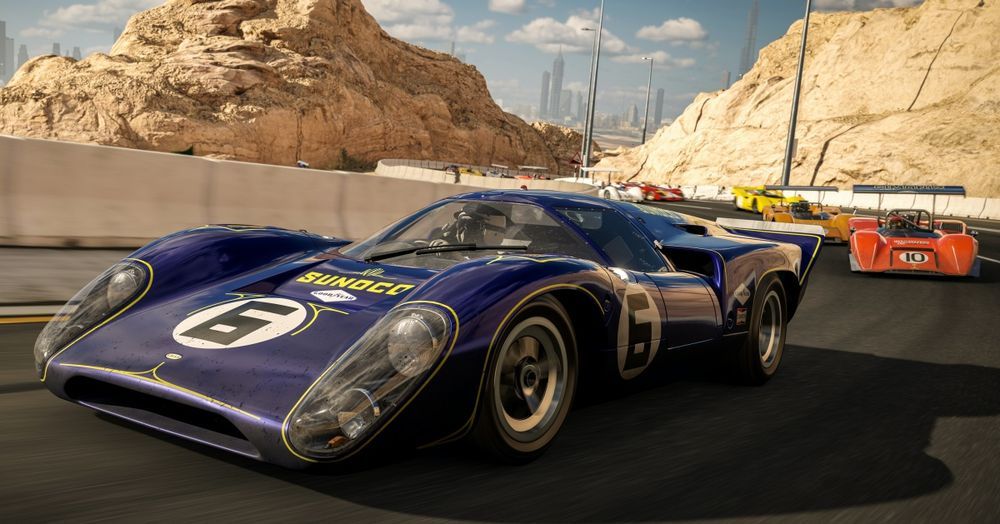 The last thing you should do, however, is hop in the car for any reason - especially frivolous ones - other than to restock on essential supplies and food. But there is a way to scratch that itch and be back behind the wheel. Virtually, of course.
Video games make for the perfect outlet and time-killer for the homebound and activity-deprived. Better still, if you're not familiar with the latest titles, the quality of driving/racing games has grown by leaps both in realism and graphical fidelity.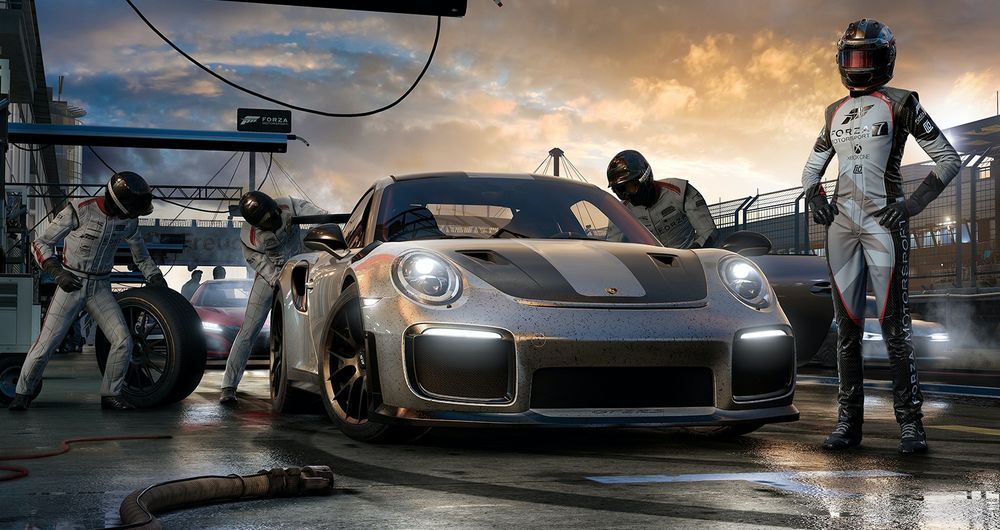 We've grouped the best games into handy categories too. So go ahead and pick your poison: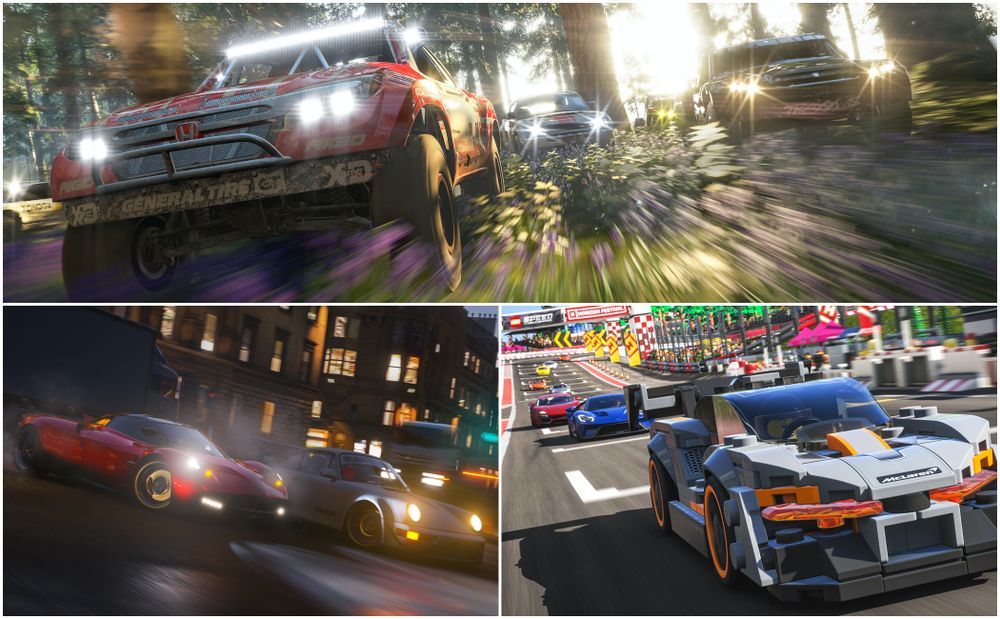 Forza Horizon 4 (PC, Xbox One)
Open World Expanse
We find ourselves in Great Britain with a sprawling map that includes Edinburgh, lush fields, picturesque coasts, mountain peaks, and muddy countryside, all of which changes and adapts to a new weather season each week. There's also 450 different cars to play with, and no rules about where you can and can't go. It doesn't take much convincing from there.
In terms of raw content, Horizon 4 is as dense as it gets. The gameplay itself does veer into the arcade side of things but handling remains weighty and satisfying, rewarding players for clean and precise driving. There's a good deal of car customisation as well to finely tweak every car in your collection.
Its online multiplayer system and social component is probably the most robust and has a huge community of active users for community races and events. Small wonder that the Forza Horizon series is the undisputed champion of the open world racing game.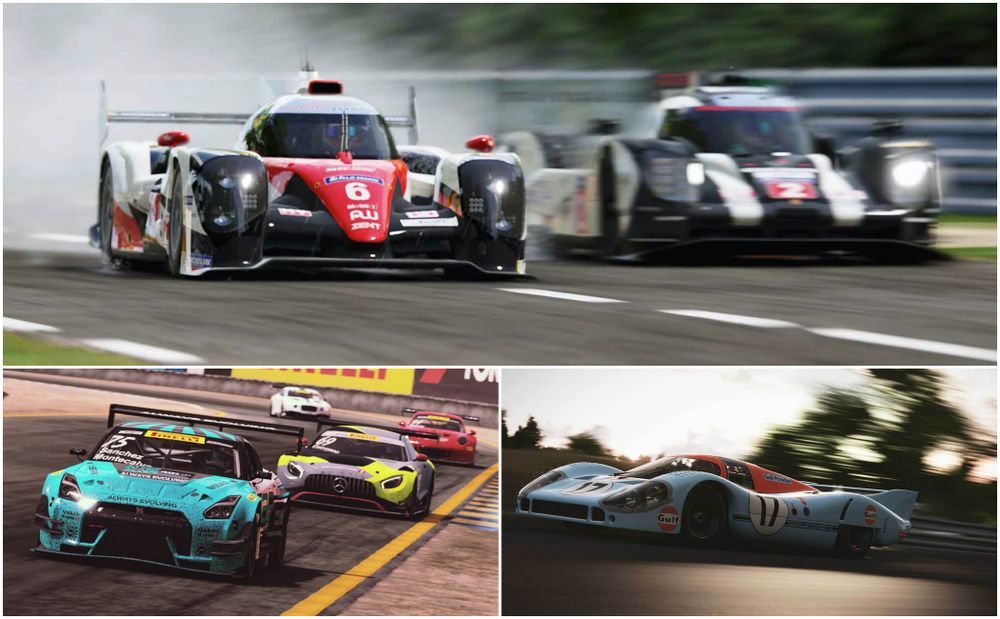 Project CARS 2 (PC, Xbox One, Playstation 4)
Simulation Mastery
If there were a recurring criticism with Forza Horizon 4, it would be that the cars don't sound especially true to life, which is the exact opposite in Project Cars 2. Every sonic nuance is recreated here in stunning detail, and the exhaust notes are as full, layered, and intimidating as they should be.
While there are 'only' around 200 cars to drive here, each one offers a vastly different experience, showcasing the game's supremely crafted handling and physics.
This game offers a class-leading realistic virtual driving experience across a wide variety of racing disciplines and an unrivalled collection of real world tracks.
Developer Slightly Mad Studios set out to create the consummate motorsports video game, and with Project CARS 2, they've certainly set a new benchmark. You could spend days buried in career mode yet only scratch the surface of what the game has to offer. For best results, play on PC with wheel/pedal system.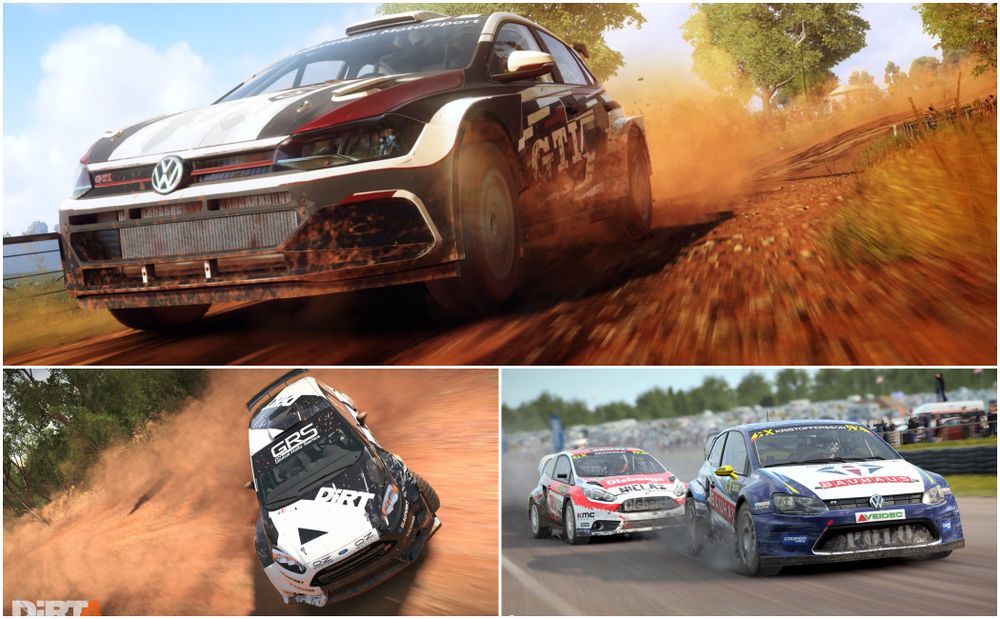 DiRT 4 (PC, Xbox One, Playstation 4)
Puddle Of Mud (In A Great Way)
For those of us who spent our childhood mastering Colin McRae Rally on the PS1, this should feel like a return to the altar of the great and powerful Codemasters. They've been the yardstick ever since and have not yielded the throne, evidenced by their newest games.
Unlike its addictive but very challenging pure rallying sim cousin DiRT Rally 2.0, DiRT 4 is more loose with the rules while retaining that same foundation.
There's still plenty of realistic rally action involving you storming down a dark and narrow country road at stupid speeds while someone in a quirky accent shouts pace notes at you. But hey, at least you can ignore your co-driver after getting to grips with the game's custom rally stage builder.
Make no mistake, though, DiRT 4 is realistic and intense, using its often breathtaking visuals and sound (that anti-lag exhaust bark never gets old) to maximum effect, but it also mixes things up for the sake of pure fun with rally cross and Baja Trophy Truck events as well as a deep career mode. It can be a symphony of mud and dusty chaos, but you'll be smiling the whole time.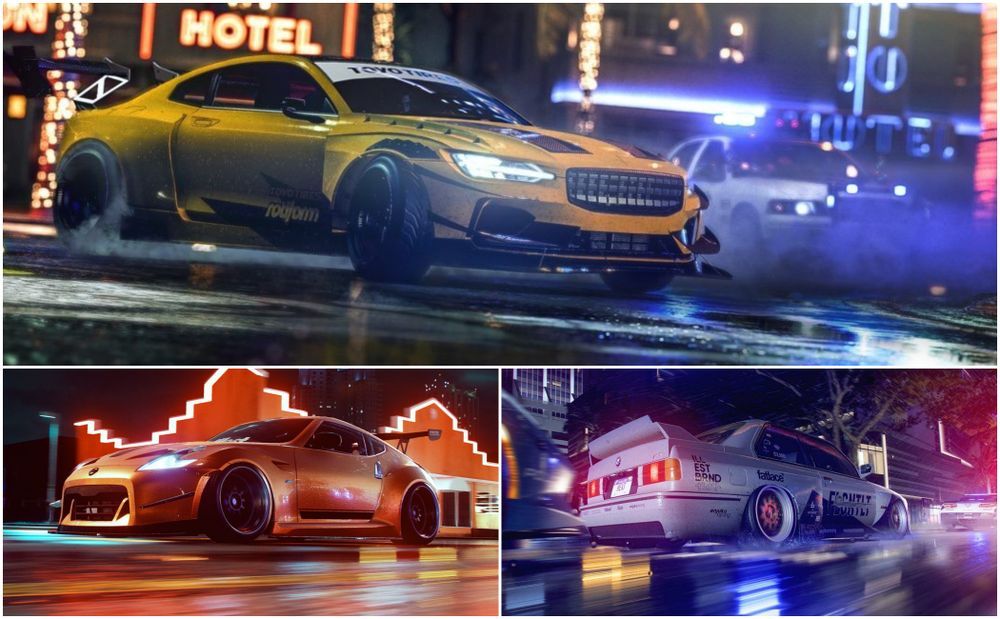 Need For Speed Heat (PC, Xbox One, Playstation 4)
Neon Indulgence
The NFS franchise has been around the block a few times (since 1994) and has gone through so many re-inventions and spin-offs and reboots that keeping track isn't worth the headache. In its nearly 3 decade run, it has evolved into what seems to be world's default arcade racer.
This newest instalment doubles down once again on the street racing scene and seems much more like a sequel to the 2003 title, Need For Speed: Underground, than its predecessors.
There's a decent (if not groundbreaking) story campaign along with all the series' staples making a return; there's a hilarious abundance of nitrous boosts, neon light kits, lengthy police pursuits, and easy drifts in place of braking.
While it is a big departure if you're used to Gran Turismo or Project CARS, do your best to suspend your disbelief - this is a video game after all. Plenty of mind-numbing fun will be your reward. The Miami-like open world map of Palm City is packed with exploring potential and the visuals looks spectacularly detailed, even if its colour palette is a little excessive. Those meticulous graphics extends to the cars, regardless of which insane mod you throw onto it.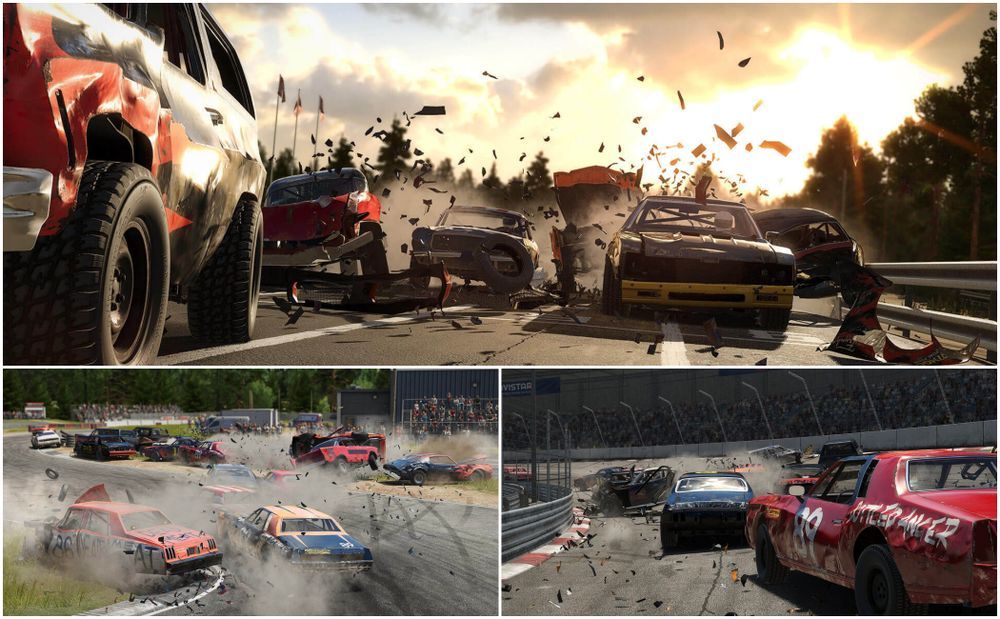 Wreckfest (PC, Xbox One, Playstation 4)
A Kick In The Teeth
Just for laughs, Wreckfest seems to want to spit in the face of every racing simulator out there, hoping it would lead to a rough and tumble fist fight. And that's why we love it. The objective here to race dirty and brute-force yourself to victory.
Every 'race' here is demolition derby, which just the kind of stress killer every petrolhead needs to vent the annoyances of being a law abiding road user in real life (hopefully). But rather than taking things too over-the-top, the genius of Wreckfest is in - ironically - how grounded it is.
Car physics is actually quite realistic and the crash/crumple damage each car takes is difficult to fault. Sure, it's a game based on destroying your opponents and potentially causing serious injury, but your car can just as easily be turned into a pile of twisted metal if you're not smart about how you play, even if you think your custom zombie apocalypse machine is invincible.
It plays like a serious motorsports game if motorsport rules never became a thing. Your car behaves differently depending on how much punishment it's taken and where, requiring you to adjust your driving style even when you're racing double decker cars or repurposed school buses…or a couch. It's a riot.
---
---
---
---
Comments