Stolen Toyota Returned 22 Years Later, In Mint Condition
Auto News How do you typically imagine a stolen Toyota Corolla turning up after? Stripped for parts? In pieces? In a fire? That's exactly how we'd imagine it too.
Strangely, that wasn't the case for one Mr Derrick Goosen from South Africa. His Toyota Corolla 1.6 GL was stolen from him in 1993, when Derrick was just 23 years old: in the prime of his life, and loving his new ride.
One day in October 1993, the Corolla was stolen, and a police report was made. With no insurance for the vehicle, hope of his car's speedy return was all Derrick had.
Rather miraculously, hope pulled through for the Corolla owner when police contacted him with news of having found the car. The kicker? It was all 22 years later!
By that point, we imagine anyone to have let go of all emotional attachment, expected the car to have been either scrapped or dumped somewhere to die. But no, not Derrick's Toyota Corolla, because that came back in mint condition, it seems.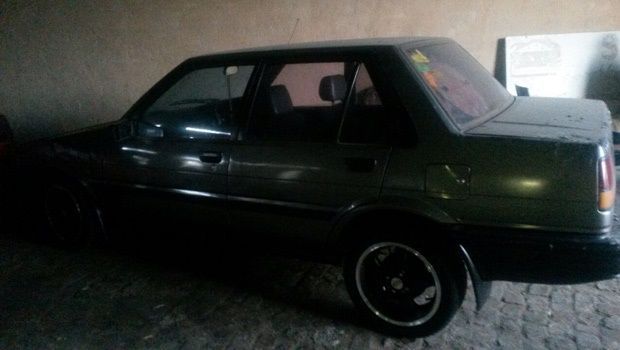 The authorities had apparently discovered the car seven months before returning it to Derrick (during a roadblock), but because the chassis and engine numbers had been scrubbed off, it took the cops longer than usual to identify the vehicle. Apparently, it was used as a taxi, and kept, as mentioned, in mint condition.
Still in love with the car, Derrick Goosen, now aged 45, is eunited with his Corolla, and has no plans to let it go again.
"People can't believe it. If a car is stolen a year ago, you go to the police pound and you find a skeleton there, but this car was very well looked after. It's still in mint condition.
"I will give it a nice polish and keep it."
Images courtesy of: News24
---
---
---
---
Comments