 There's no denying it, SUVs have taken over the road. 2020 Statistics are not out yet, but for 2019 people bought 77 per cent more SUVs than in 2018, so we can expect 2020 to be even more. It feels like they have mushroomed overnight. SUVs are so popular these days even the supercar boys are getting into the act. Who-ever thought we'd live in times where Lamborghini and Aston Martin have SUVs as part of their line-up, but in 2020 its become the new normal.
Everybody can buy their way into the SUV lifestyle now because there are just so many to choose from. With this in mind, we thought we would list the best ones for under RM50k because owning an SUV doesn't necessarily mean you need to break the bank.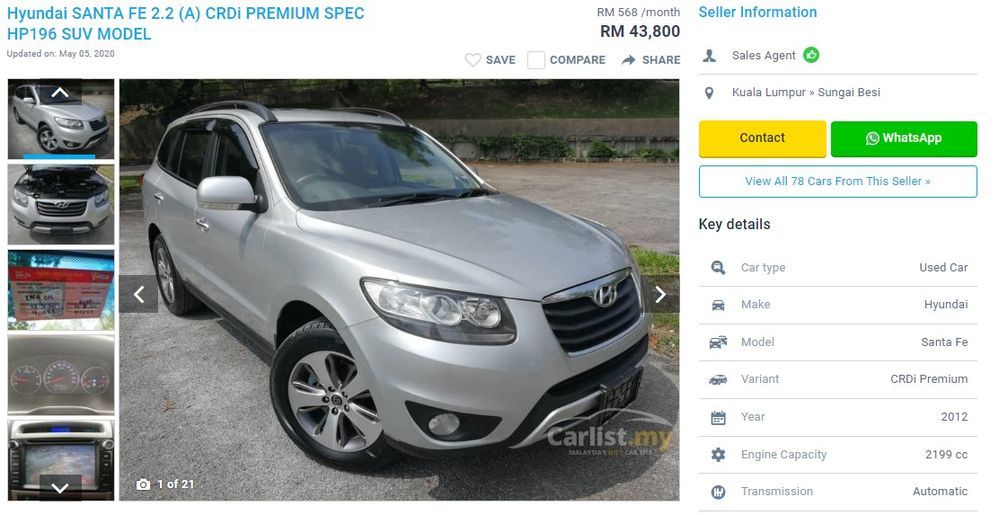 Second Generation Hyundai Santa Fe
The Hyundai Santa Fe is in its fourth generation now, but there is no love lost for the second-generation vehicle due to its powerful engine and space versatility. There are two variants, one equipped with a 2.2-litre turbo diesel and the other with a 2.4-litre petrol mill. The turbo diesel excites us as it can produce 197hp and 436Nm of torque. That's a lot of torque for so little money and we love it. Youll be needing that torque later because the Korean SUV can ferry around seven people and with that much torque, it'll never be overwhelmed. The leather seats in the SUV also seem like they have lasted the test of time, so most of them will still look new.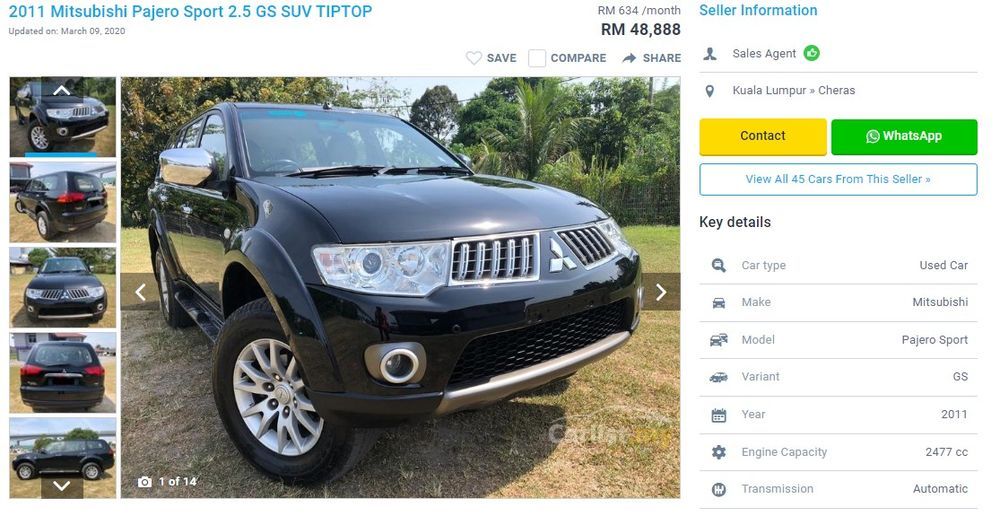 Second Generation Mitsubishi Pajero Sport
If you need a SUV that can handle the rough and tough stuff then the Pajero Sport is one of the best choices. Rides tall and mighty above most other vehicles, the Pajero is perfect for drivers that need a family car as well as a vehicle that can be used on the weekends to create some adventures with. It's also an excellent choice for those who have to go in and out of a construction site as the Pajero Sport doesn't mind getting dirty. The example that we have picked up from Carlist also shows that at RM49k, you're pretty much buying a tried and tested Japanese SUV that hasn't aged, because for around this price range the SUV still looks almost brand new. The Pajero Sport is also one of the nicer riding SUVs so going fast and far on the motorway is not an issue.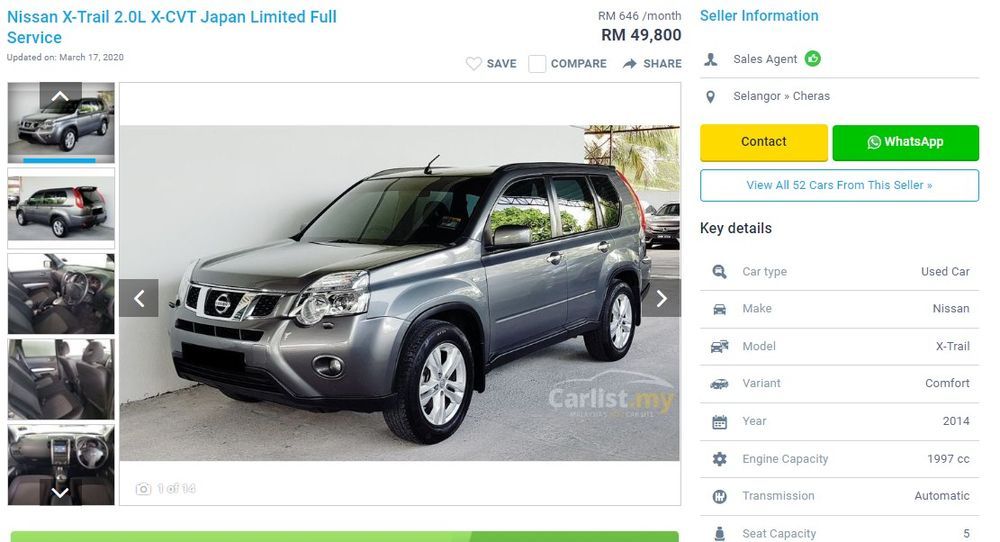 Second Generation Nissan X-Trail
If you're looking for a family SUV that doesn't feel like a barge, then look no further than the Nissan X-Trail. Forget the soft-looking current generation X-Trail, because the boxy, utilitarian look from the second-gen X-Trail is what dreams are made of. There is a reason why once upon a time, the X-Trail was the vehicle of choice for the police force, and that reason is simply that the SUV is just so reliable and sturdy. What it lacks in comfort, it more than makes up for it when it comes to robust mechanical reliability—saying that however, it is still a comfortable vehicle and can easily be your family car for many years to come.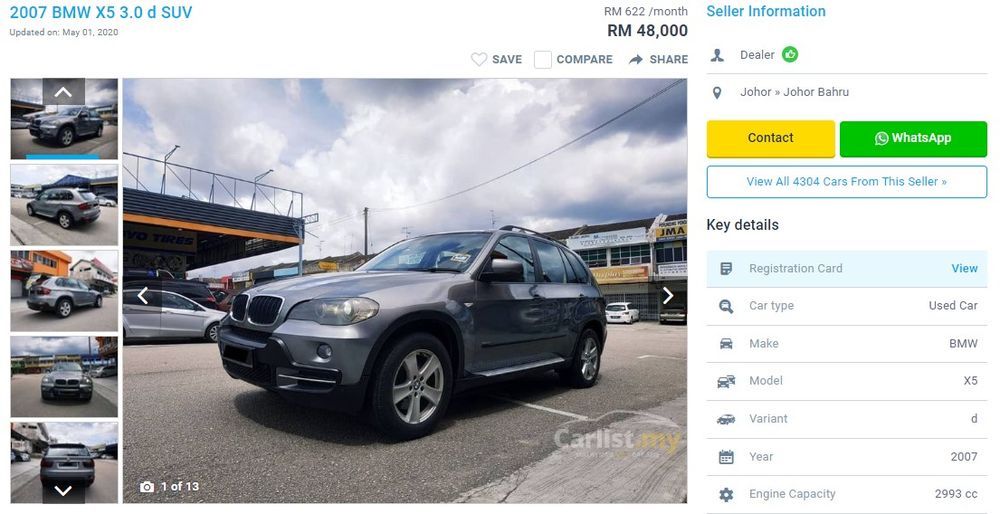 Second Generation BMW X5
Believe or not, for, under RM50k, you can now pick up a used second-generation BMW X5. Not only is it an X5, it is also the powerful diesel version called the X5 3.0d. With 500Nm of torque available from a low 2,000rpm, you can pretty much outpace anyone at the traffic lights. Weak areas of the vehicle are the self-levelling rear suspension so make sure you set aside a budget for a replacement part because, at this price point, we're pretty sure it's been worn and torn. Nevertheless, it is still one heck of a car.
So which SUV tickles your fancy at this price point?
---
---
---
---
Comments