The 2021 Lexus IS Has No Business Looking This Good
Auto News Out of the blue, the Lexus IS has been given a thorough workover for 2021. It's also been hit with the handsome stick, repeatedly.
---
At the 7 year mark, most automakers are well into planning the rollout of an all-new model replacement, but this isn't the case at Lexus, and this isn't an all-new IS.
Instead, their third-generation compact executive sedan (XE30) has just received a facelift. A substantial one. The kind that puts even most wholly new efforts to shame in the visual department alone. It could be the best looking in its class now, if that counts for much. There's traces of their RC coupe as well as the ES and LS in smaller doses too.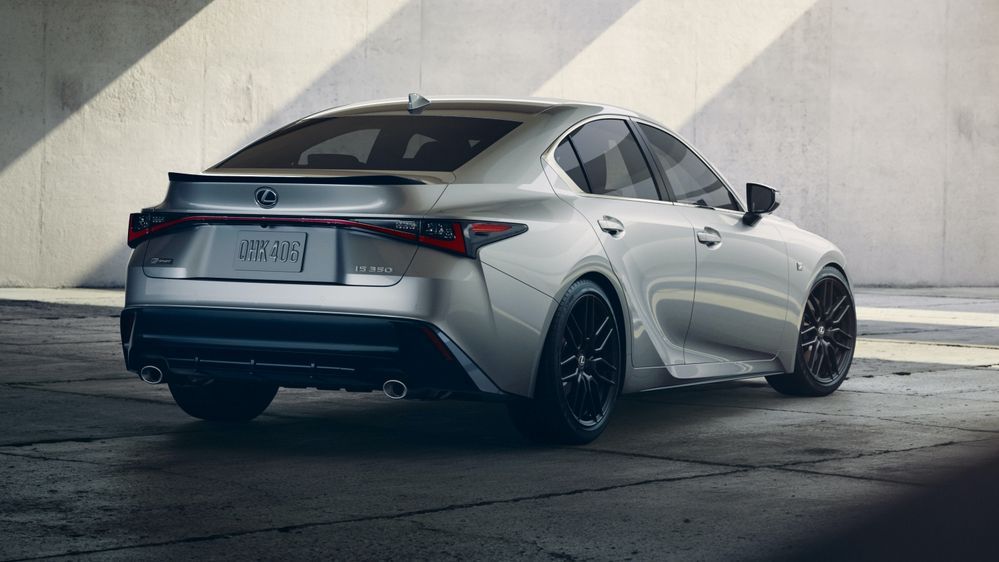 The luxury arm of Toyota hasn't seen a real need to overhaul and rework every part of their IS in order to meet an industry imposed schedule for when a next-generation model should appear. Rather, the IS, according to Lexus, merely needs tweaking in specific areas to keep it fresh and competitive.
It's an unusual approach. However, upon these distant first impressions, we're inclined to agree with their thought process. Just for some perspective, BMW's current alternative is the G20 3 Series, which was launched in 2018 to replace the F30, which had been in production for 7 years.
This Lexus IS (XE30), really, is only slightly younger than the previous-generation 3 Series. And judging from how much effort the company has poured into this 2021 refresh, they'd surely like to keep it going for a few more good years.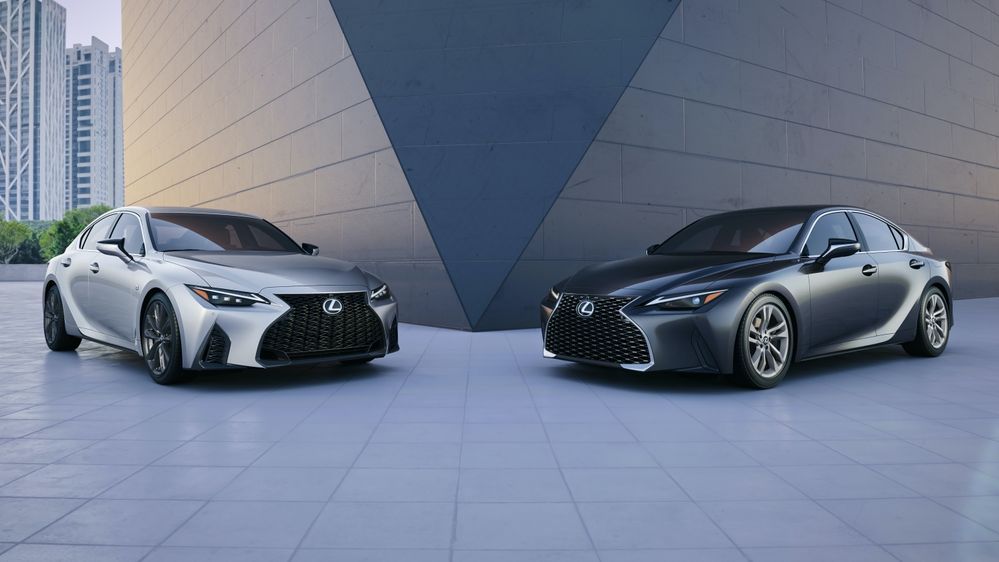 Lexus had previously teased their IS in a single image of its rear end with nothing lit except for its single strip tail lights. We assumed the worst, thinking "oh no, Lexus has joined the church of the unibrows". But looking at the whole car, the rear end design along with the illumination clusters look very well resolved. Balanced yet distinctive.
For this facelift, they wanted to give the IS a more swept-back coupe-like profile despite the car never being designed for it originally. Somehow, it's come out good with more of its visual weight resting on its rear haunch, though it retains a conventional boot - not a 'liftback'.
In keeping with this extensive update, and because all its competitors are getting larger, the 2021 IS has grown in both length and width; 30mm on both measurements, though its wheelbase is untouched at 2,800mm.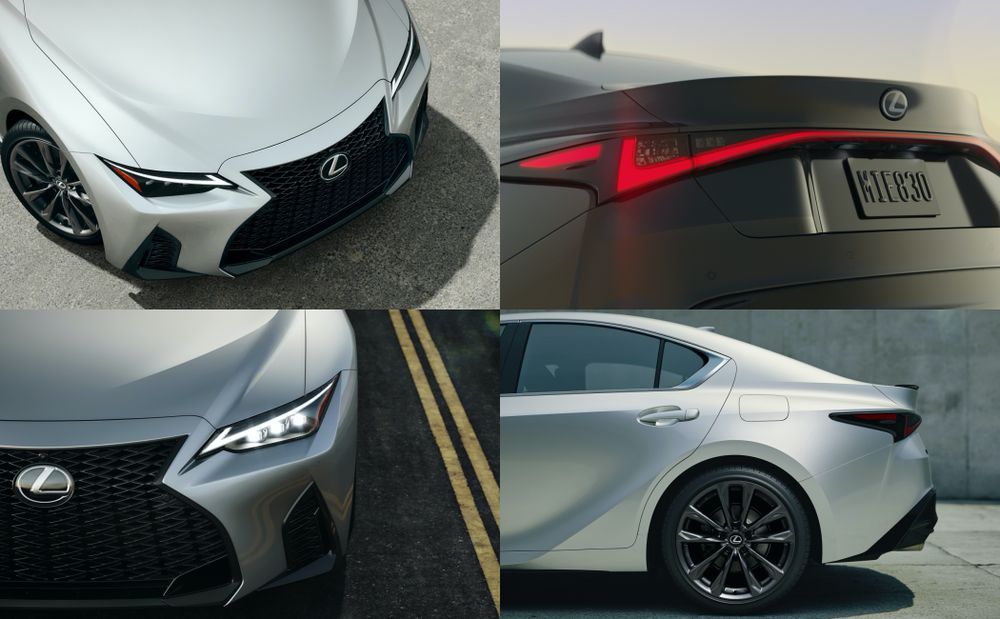 Noticeably, its wheel arches are also made more flared to accommodate a set of optional 19-inch BBS wheels with the F-Sport package, but lends all variants a more aggressive stance as a side effect. In its sportiest guise, the IS now has a wheel track that's 50mm wider than before. And yes, you'll definitely notice.
At the front is perhaps the IS' most prominent styling triumph. Back in 2013, its large 3D spindle grille design was met with mixed reactions upon its original debut with arguments that it was too large and made the fascia too messy and inelegant.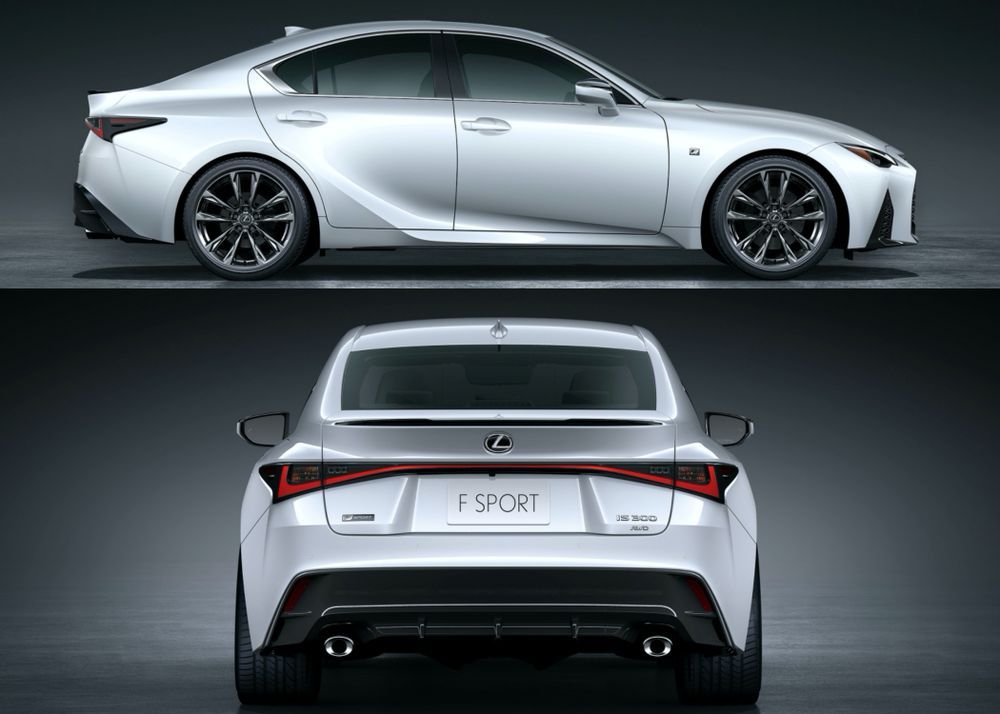 Fast forward to 2020 and front grilles are indeed getting larger still - just ask BMW. Instead of backing down, the new IS' nose is completely transformed from an acquired taste to an aggressive and characterful centrepiece. This is largely thanks to the headlights and side vents that do a lovely job of framing that wide maw.
Congratulations, Lexus, only yourself and Audi have managed to pull off the 'big mouth' look without making your cars look worse.
There's much less newness to absorb with regard to the interior, however. Not that it's a bad cabin, far from it, rather one that isn't anywhere as dramatic as the exterior. We've the familiar IS layout carried over with newly updated tech and some subtle ergonomic improvements.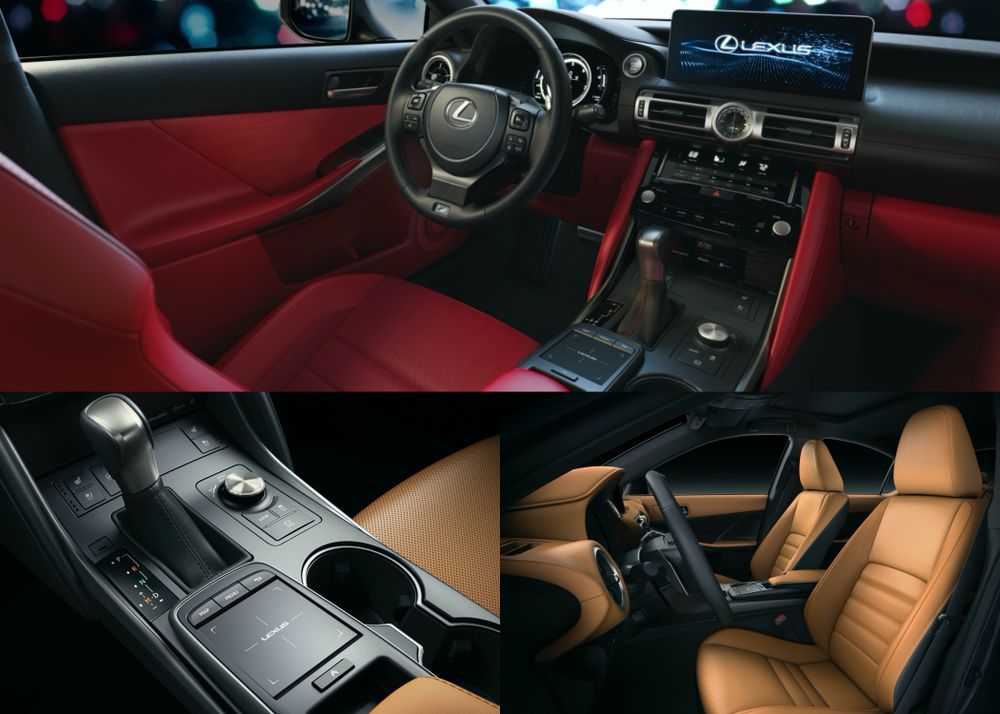 The positioning of the car's infotainment screen has been changed to be about 3-inches closer to the driver for improved reachability. Entry-level variants receive an 8.8-inch panel while a larger 10.3-inch unit is added as part of the navigation package, though both features support for Apple CarPlay and Android Auto.
In the audio department, the Mark Levinson stereo has been improved with 17" speakers (up from 15") and a stronger 1800 watt output. However, it still bothers me that the analogue clock in between the central climate control vents isn't branded Grand Seiko or Orient Star. I'll take it over a digital readout any day.
If you were looking for yet more changes with regard to its powertrain packages, you'll be a little disappointed to find that most, if not all, of the outgoing IS' engines have been transitioned to this 2021 version without modification.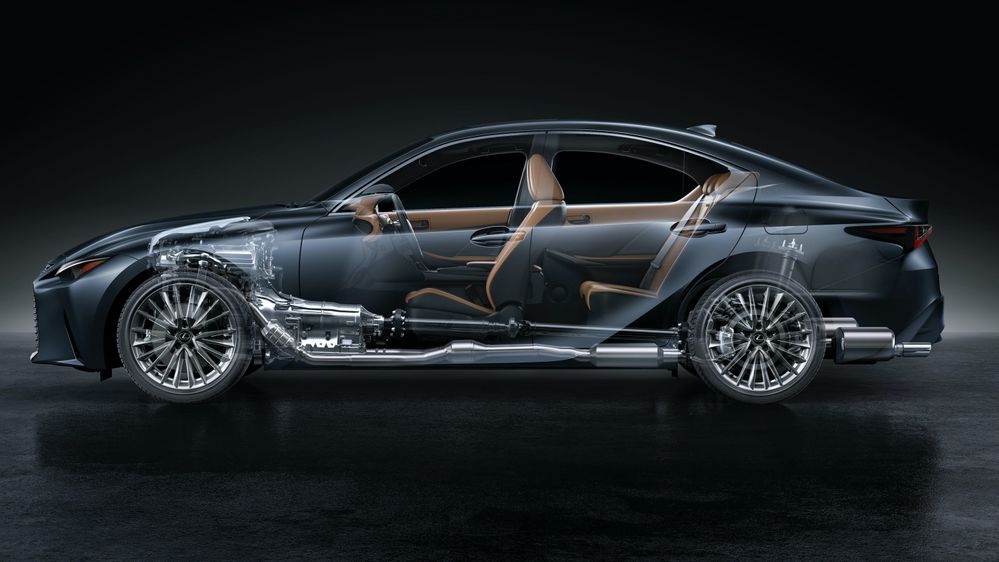 Things kick off, as before, with the IS 300's 2.0-litre turbocharged four-cylinder petrol, outputting 241hp and 350Nm, mated to an 8-speed automatic sending power to the rear. From there, IS 300 AWD variant swaps that out for a naturally aspirated 3.5-litre V6 that delivers more peak power at 260hp but a little less peak torque at 320Nm and pairs with a 6-speed automatic.
The IS 350 receives an uprated version of that V6, producing 311hp and 380Nm and is available with either a rear-wheel drive or all-wheel drive layout. The former receives the 8-speed auto while the latter gets the 6-speed. Interestingly, in spite of the extra traction, the IS 350 AWD is 0.1s slower in the 0-60mph dash than the RWD version, at 5.7 seconds.
To complement the sportier looks and, at least when equipped with V6 firepower, a sweet soundtrack, Lexus has also beefed up the IS' chassis and suspension not only to improve sharpness and responsiveness but also to elevate comfort levels and refinement.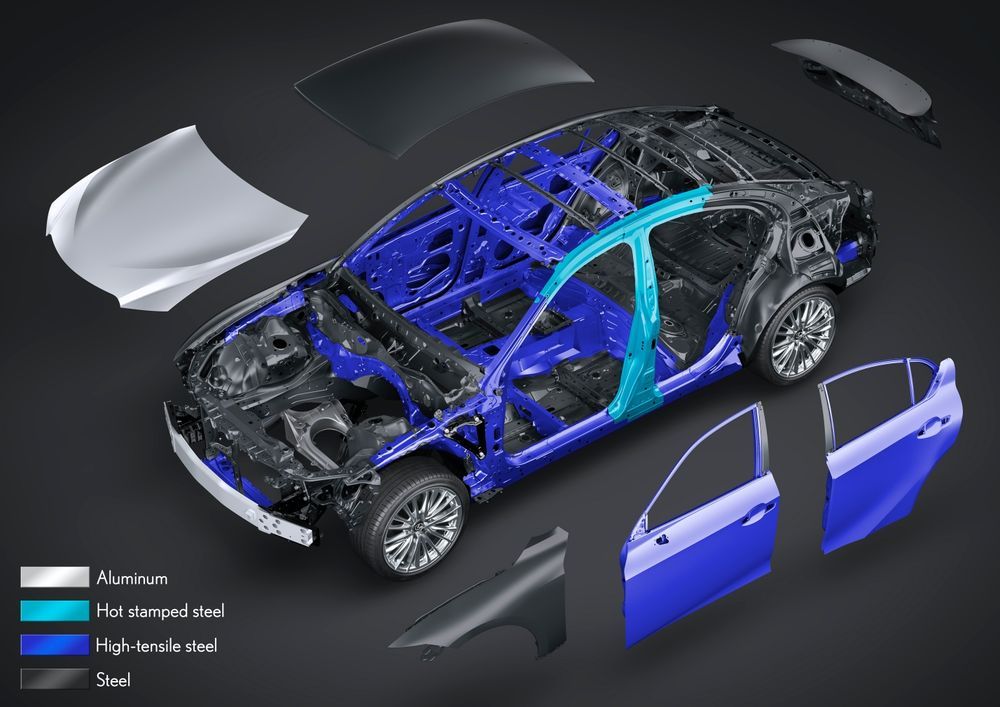 New construction methods and materials have resulted in a more rigid unibody structure while new suspension components, such as the new swing valve shock absorbers, save weight and unsprung mass while simultaneously improving ride quality and handling.
Currently, the Malaysian line-up for Lexus sedans only includes the ES and ultra-luxurious LS following the local departure of the GS and IS over the past couple of years, and it isn't looking too likely that this new IS will mark a return for the model. Still, we can hope.
---
---
---
---
Comments