The A90 Toyota Supra Will Be Sold In Malaysia – Very Limited Units
Auto News We have received confirmation that the all-new A90 generation Toyota Supra, the sister-car to the all-new BMW Z4 convertible, will be sold by UMW Toyota Motor next year.
Jointly developed with BMW, the Supra and the Z4 are differentiated mainly by their unique body styles, with the Toyota to be introduced as a coupe while the Z4 will be a soft-top convertible.
Both cars share the same selection of BMW Twin Power Turbo engines – a choice of a 3.0-litre turbocharged six-cylinder and a 2.0-litre turbocharged four-cylinder, both paired to an 8-speed torque converter automatic transmission driving the rear wheels.
However don't assume this to be a BMW with a Toyota badge, as reports from the American and European press revealed that Toyota and BMW parted ways almost as soon as the basics of the car and parts to be shared was agreed upon. Engineering teams at both companies then went on to develop their respective car's dynamic attributes independent of the other party.
As the development cost for sports cars is very high and the market potential is limited, both BMW and Toyota needed each other to share the development cost.
A six-speed manual transmission has reportedly been developed by Toyota for the Japanese-market Supra, but details have yet to announced.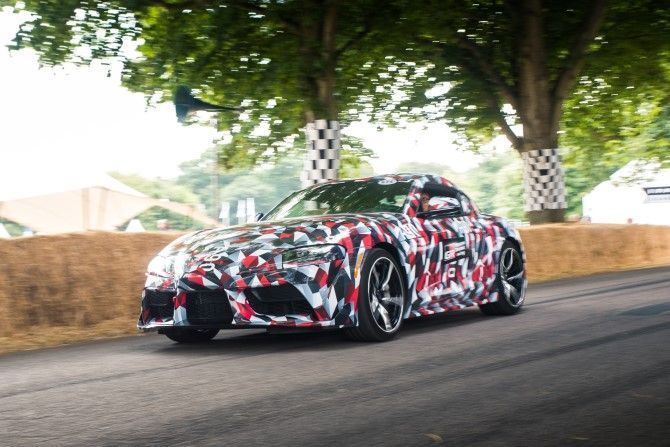 Both the Z4 and Supra will be assembled by contract manufacturer Magna Steyr's plant in Graz, Austria.
BMW has revealed the Z4 but the Supra is still hidden under camouflage cover materials, to be revealed in early next year, possibly at January's Detroit Motor Show.
UMW Toyota Motor have yet to make any announcements with regards to the Supra but sources have confirmed that the Supra will be launched in Malaysia next year.
However the allocation secured for Malaysia is very limited. Orders will only be placed upon request by a customer – similar arrangements with the Toyota 86, as well as any low volume, fully-imported BMW model.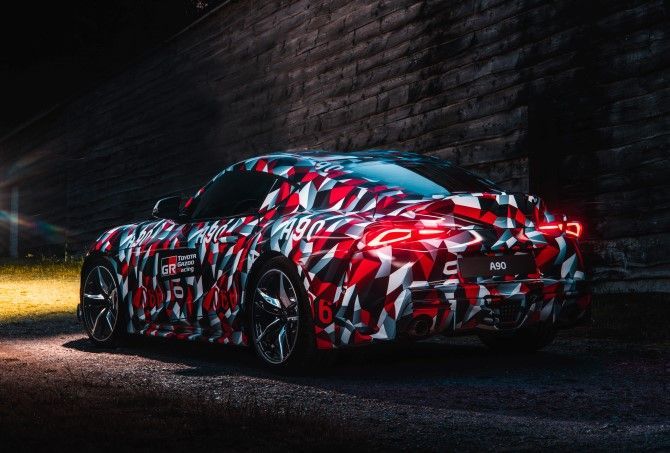 Elsewhere, Toyota have begun collecting orders for the Supra in major markets around the world. Prices have yet to be announced but pundits are estimating prices to be close to that of a Porsche 718 Cayman. In the UK, that's around GBP 50,000.
However do note that the vehicles taxes in the UK work very differently from Malaysia. As Malaysia still adopts an engine capacity-based road tax, import and excise duty structure, we expect the 3.0-litre Supra to be priced significantly more expensive than the 2.0-litre flat-four 718 Cayman (starts from RM 540,000).
Instead, we expect the 3.0-litre six-cylinder Supra to be priced closer to a BMW M4, which uses a similarly large engine and starts at RM 772,800. So interested buyers should budget around RM 700,000 for the Supra. Sounds a lot but remember that the previous A80 generation Supra was also sold by UMW Toyota Motor (also in very limited units) in the '90s at prices similar to a Mercedes-Benz S-Class of that era.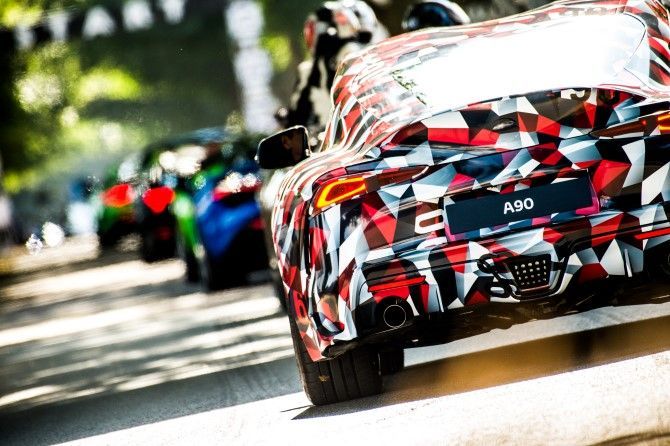 Why would anyone want to pay so much money for a Toyota? Just ask a petrolhead which is more sought after, a mint condition stock A80 Toyota Supra - which is extremely rare these days - or yet another Porsche Cayman/911?
Chief Engineer Tetsuya Tada have also gone on record to say that the A90 Supra will be Toyota's last present to fans of traditional sports cars. At the sidelines of the recent Goodwood Festival of Speed, Tada-san listed five things that he would liked fans to know about the Supra. His fifth and most important point was this: "Looking at the current automotive industry, the talk is all about autonomous driving, electrification and artificial intelligence. What that's doing is giving rise to a lot of strict regulations, and that limits our capacity to make emotional sports cars; it's getting much more difficult to do that. So for the fifth point, I think the new Supra will be the last present from Toyota to those who enjoy hearing the pleasing sound of a pure petrol engine at high revs."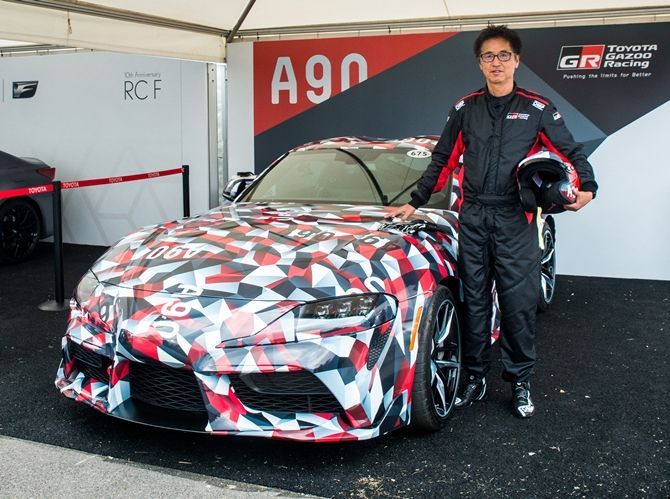 Other markets will also carry a cheaper 2.0-litre four-cylinder variant of the Supra, but considering our taxes, it's unlikely that UMW Toyota Motor will bother with it. Once past the half a million Ringgit mark, savings becomes less consequential to potential buyers shopping within this price range. Plus, if the six-cylinder sounds as good as the videos have suggested, why would you want to short change yourself for a four-cylinder?
---
---
---
---
Comments