The All New 2020 Toyota Corolla Cross - Banking On The Corolla Nameplate
Auto News Just like everybody else, Toyota is totally smitten by SUVs, so it was no surprise that they launched another one today, which is Toyota Corolla Cross.
---
Called the Toyota Corolla Cross, this according to Toyota is the 'world's first multi-purpose SUV' - and although we're not sure what they mean by that, it does seem to have all you would want from a family-oriented SUV.
According to Michinobutsukata, Toyota's CEO and president of Toyota Motor Thailand Co, this all-new SUV can be considered as a vehicle that is entirely created by the Thais.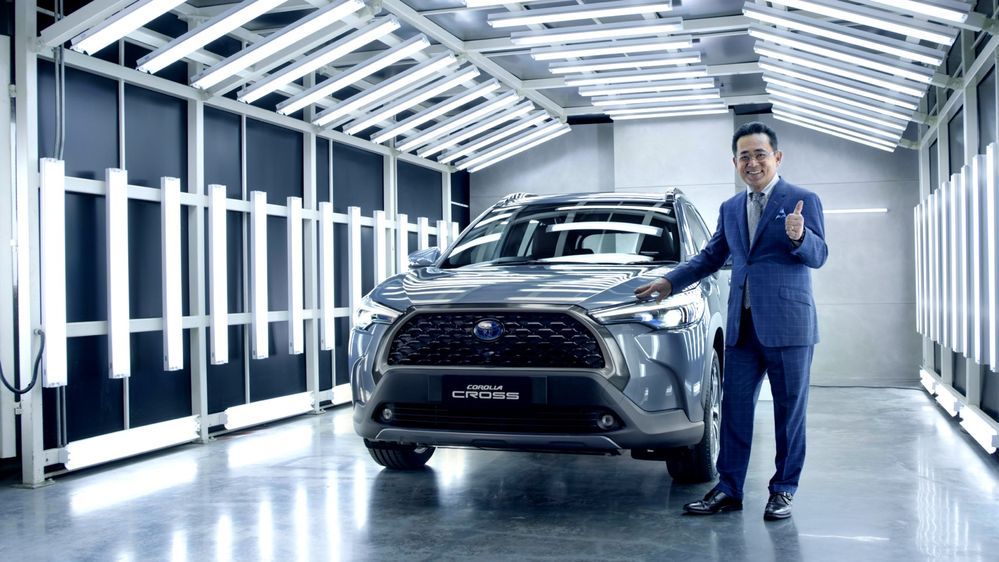 "The new 2020 Toyota Corolla Cross comes with the slogan 'A New Journey ... Let Life Travel' which has been developed under the concept of 'compact yet comfortable' and 'cutting-edge innovation that reflects the dignity of city life' (Dignity Urban Vogue). By using the Corolla Sedan platform which has outstanding quality, durability and reliability, everyone will receive a vehicle that allows them 'to spend valuable time with family in a safe and private area'.
Combining a powerful exterior with a spacious interior as well as an affordable price, the 2020 Toyota Corolla Cross can be said to have the complete package. The Corolla Cross will be exported from the Toyota Gateway assembly plant, which is a passenger car manufacturing plant of Toyota located in Chachoengsao Province from 13 July. This is considered a model created by Thai people and will be exported to other markets around the world under the production skills of Thai people."
Built on the TNGA/Corolla Sedan platform, Toyota hopes to emulate the success story of the Corolla but in SUV form.
The main points that Toyota would like to highlight to the world about the new Corolla Cross are:
Frame based on the TNGA platform (GA-C)
A new torsion-beam suspension resulting in a stable, cushioned ride
A spacious cabin and class-leading luggage space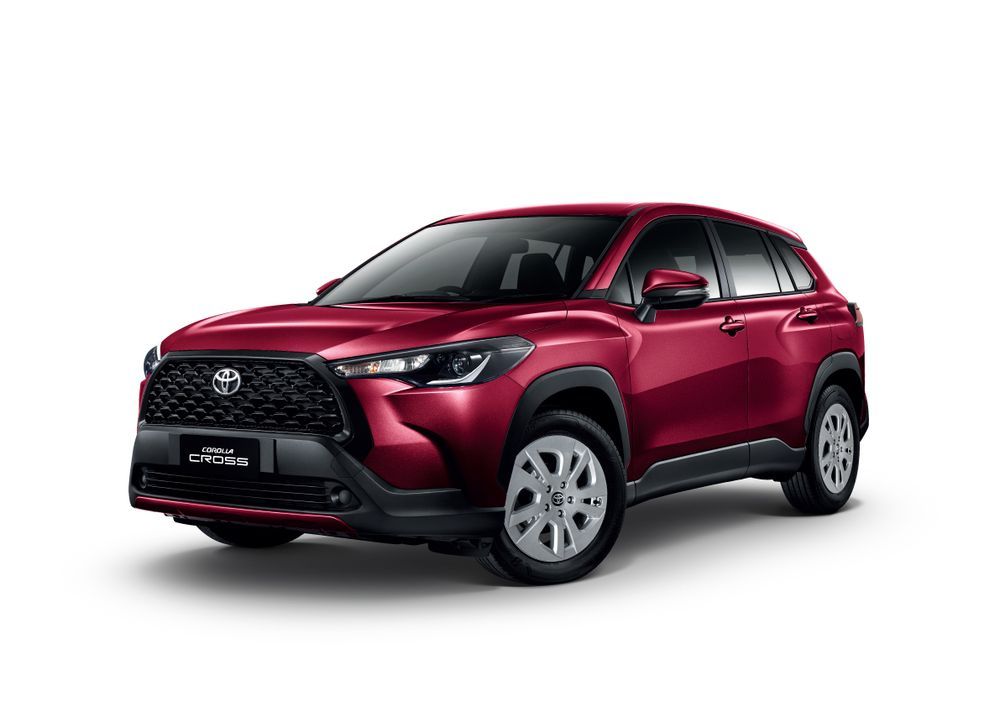 Exterior - 2020 Toyota Corolla Cross
The Corolla Cross features a powerful, sleek, and sophisticated appearance.
A relaxed side view hints at a spacious interior
An imposing front and rear
Sturdy front fender molds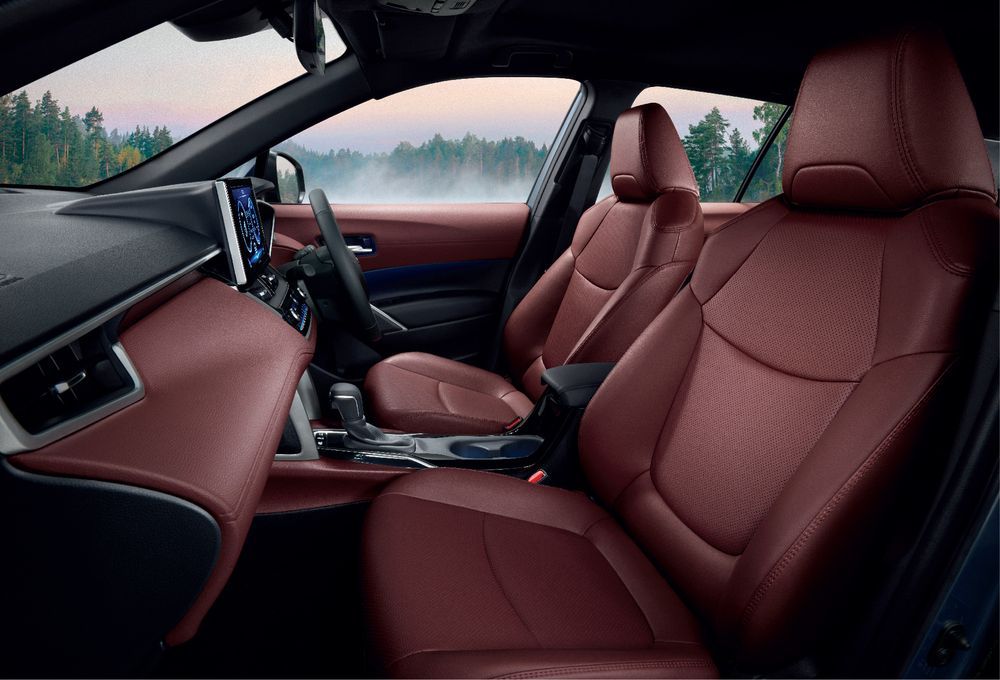 Interior - 2020 Toyota Corolla Cross
A comfortable interior space
Outstanding views and ample head clearance
Class-leading luggage capacity of 487 liters / 440 liters*3
Outstanding utility
The height providing easy access to the luggage space
The large spacious door openings; this makes entering or exiting the vehicle easy even when carrying a child
Performance - 2020 Toyota Corolla Cross
Superb maneuverability
An elevated driving position contributes to a wide field of view, and helps minimize blind spots
A class-leading minimum turning radius of 5.2 meters results in responsive handling
Combination of driving performance and comfort
Optimized suspension geometry and the use of large, soft bushings ensure that passengers in all seats enjoy a comfortable ride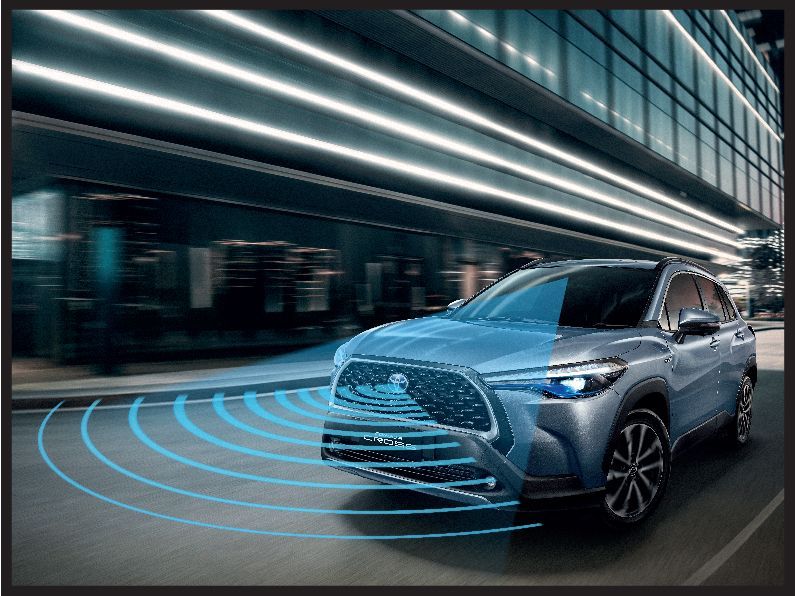 Safety equipment - 2020 Toyota Corolla Cross
Safety equipment inherited from the Corolla series provides safety and peace of mind.

Environmental performance - 2020 Toyota Corolla Cross
Lightening the body has enabled it to achieve superb fuel efficiency. As a result, both the gasoline-powered and hybrid models boast class-leading environmental performance.
There it is folks, the All-New Toyota Corolla Cross, made and designed in SEA. This Corolla based SUV will be available in Malaysia in the first half of next year.
We think that this is Toyota Malaysia's answer to the problem created by the fully imported and very expensively priced RAV4. The biggest question is how much sales will the 2020 Toyota Corolla Cross take away from the Proton X70?
Prices in Thailand for the 2020 Toyota Corolla Cross is as follows:
1.8 Sport - 989,000 Baht (RM135k)
Hybrid Smart - 1,019,000 Baht (RM139k)
Hybrid Premium - 1,089,000 Baht (RM149k)
Hybrid premium, Safety - 1,199,000 Baht (RM153k)


For more latest car news, reviews, car buying guides and videos visit us at Carlist.my Auto News.
Check out all the best new & used car deals in Malaysia at Carlist.my.
Sell your car fast with the best offer? Visit us at CarlistBid.my.
Get the latest new car promotions at New Car website now.
---
---
---
---
Comments