The Cars Of Tun Dr. Mahathir Mohamad
Insights Tucked away in a quiet corner just outside the heart of Kuala Lumpur's city centre is Galeria Sri Perdana. It's one of those places that are popular among tourists but many locals have never even set foot in it.
The site was originally the official residence of Tun Dr. Mahathir Mohamad during his time as the fourth prime minister of Malaysia. Since his (initial) retirement in 2003, Tun has moved his place of residence to Putrajaya, the administrative capital mooted by Tun. His former government-provided home has since been turned into a museum.
Today, Galeria Sri Perdana is in quite a sad state of neglect, which is embarrassing considering the bus loads of tourists that visit the place every day.
Buoyed by massive public support, Tun came out of his retirement to contest in the recently ended 14th General Election and you all know the rest of this history-making election.
Now that Tun's popularity has transcended beyond politics, there has been renewed interest in everything that Tun does. Even the Swiss-based Czech shoemaker Bata became an Internet sensation simply because Tun was photographed wearing one. So it got us thinking, what were the cars that Tun owned?
When judged by the standards of a statesman, Tun's car ownership history has been quite modest but tasteful.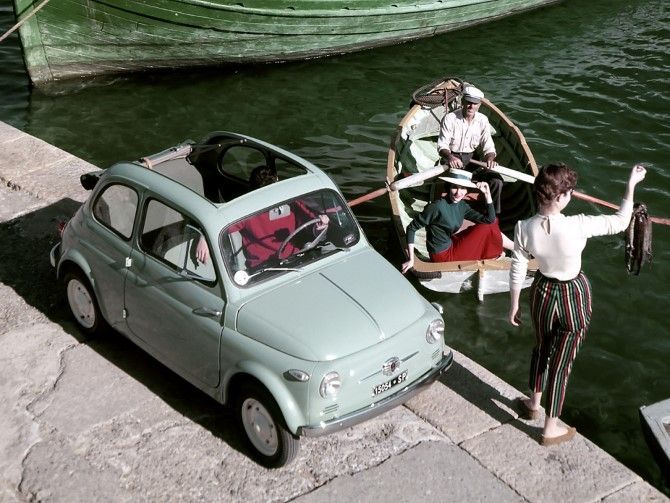 Based on records of earlier interviews, Tun's first car was a second-hand Fiat 500, the original one with a rear engine, bought with money earned from his writings when he was studying medicine in Singapore. Tun didn't drove just any Fiat 500, but one with a canvas soft-top. It must have made him quite popular with a young Tun Dr. Siti Hasmah.
The old Fiat however was in quite a bad shape as according to records of earlier interviews with Tun, he had to hold the canvas top together every time he drove from Singapore to his hometown in Alor Setar.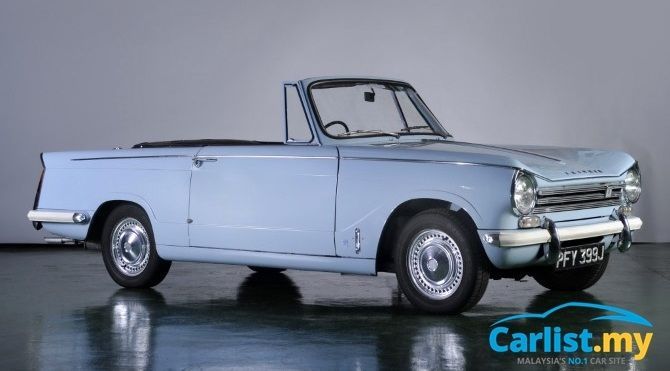 Later, Tun bought a convertible made by the now defunct British car maker Standard Motor Company. Tun didn't mention the model's specific name but from what we can dig from Wikipedia, Standard didn't make any convertibles and the ones they briefly did were rebadged Triumph models, produced when Standard took over the Triumph brand. We think the model that Tun had was most probably a Standard-Triumph Herald.
Who knew that the young doctor, who would later stare down Western powers and raise the status of his country, was at one time zipping around Alor Setar in a sporty convertible?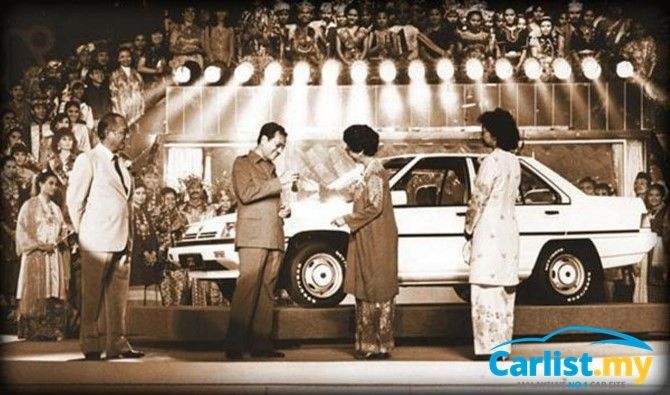 Of course, we also know that on 1-September 1985, he took delivery of a metallic blue Proton Saga bearing registration number Proton 1001. The car was paid with his own money and was given to his wife Tun Siti Hasmah, and with that Tun Dr. Mahathir became the first buyer of Malaysia's first national car. Unfortunately we have no idea where is that car kept today.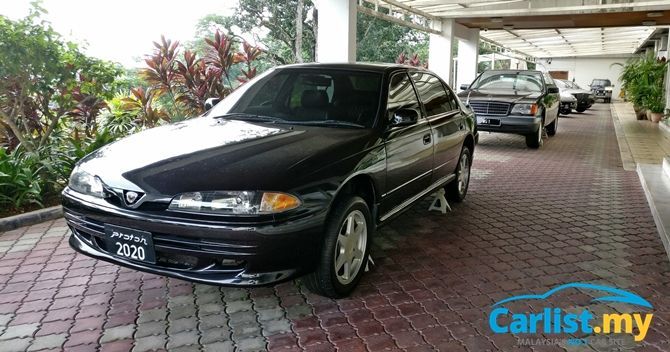 Parked in a patio behind Galeria Sri Perdana is a small collection of Tun Dr. Mahathir's cars. Some of it were his own while the rest are gifts given to him by car companies.
This extended wheelbase first generation Proton Perdana V6 Executive bearing registration plate Proton 2020 was used as Tun's official car during his time as the fourth prime minister. It was given to him by EON, one of the main dealers Proton vehicles in the '80s and '90s before it was merged with Proton Edar.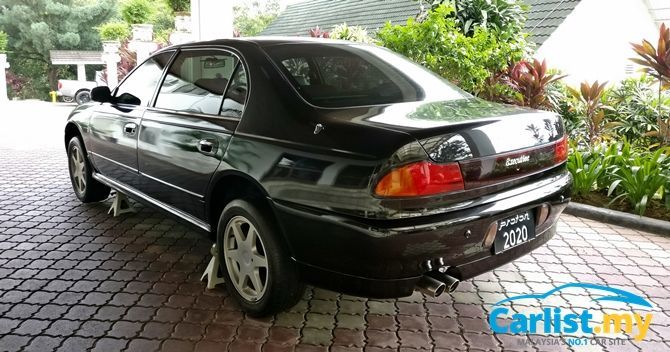 The Perdana V6 Executive was a sold only to government offices and was lengthened by EON's subsidiary, Automotive Conversion Engineering.
Tun has since transferred the registration number Proton 2020 to his current official car, a second generation Proton Perdana Limousine, the one that's based on an eighth generation Honda Accord, but with a stretched wheelbase.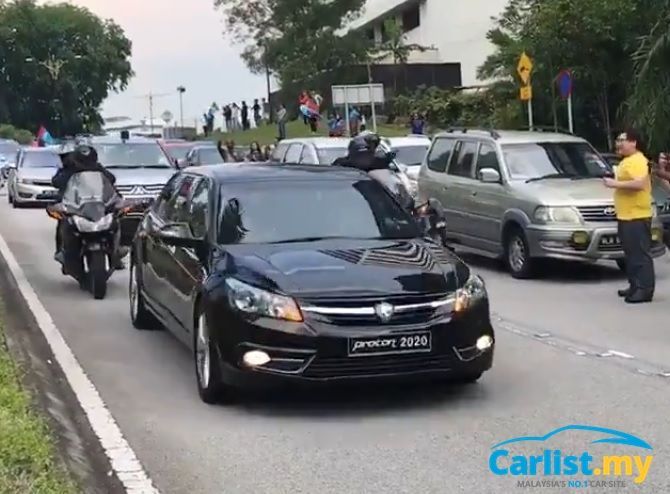 Next is a W140 generation Mercedes-Benz S600 SEL bearing registration number WG 1. It was given by Cycle and Carriage, then the distributor of Mercedes-Benz vehicles in Malaysia (this role has since been taken over by Mercedes-Benz Malaysia). At its time, this was one of the most sophisticated cars you can buy. It had a huge 6.0-litre naturally aspirated V12 engine and was a technological marvel of its era.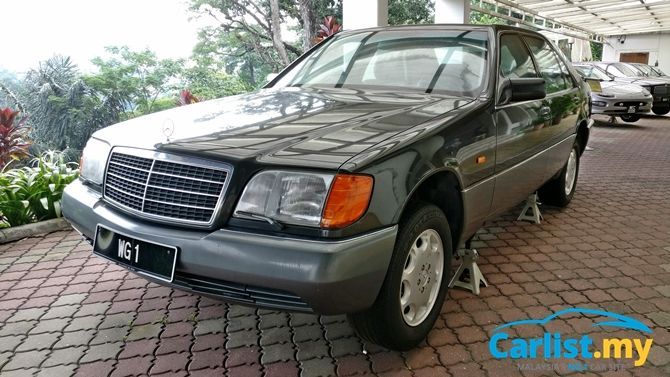 It had markers which extends out from under the rear bumper to help with reversing this gargantuan sedan, ultra-quiet sound insulating double-glazed windows, power-assisted closing doors, power-operated boot. Back in the early '90s when Rolls-Royce was still struggling, this was the ultimate luxury sedan.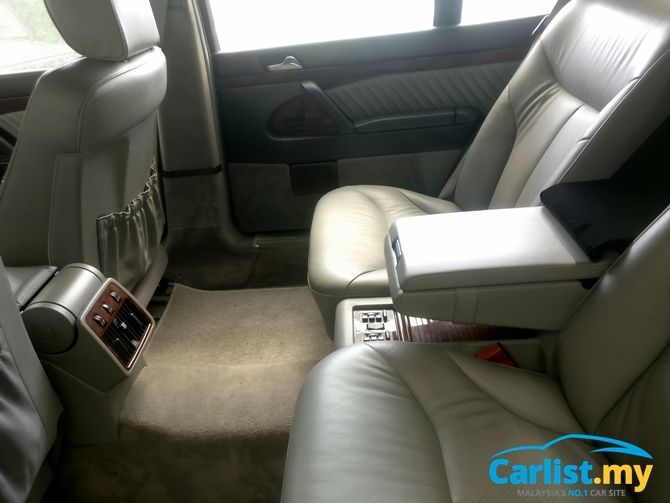 The W140 was so over-engineered that it triggered rigid cost controls measures to be put in place by Daimler's accountants, as part of the reorganized DaimlerChrysler merger that characterized the '90s. No other S-Class since then had been developed with such a near blank cheque approach.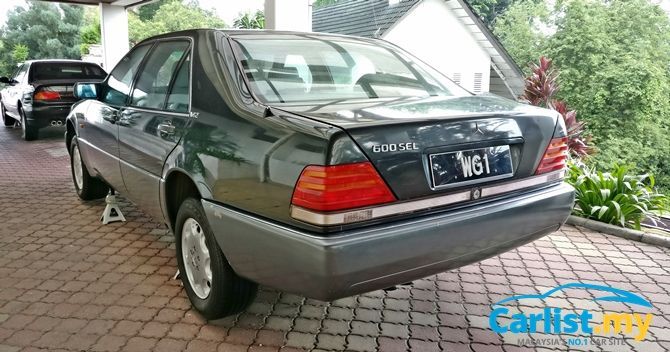 It didn't seem that Tun used the S-Class very much though, as the car had only 11,487 km on the odometer. While it was rarely used, the S600 SEL is like many things in the Galeria, in quite a sad state, even the Mercedes-Benz logo on the boot lid is damaged, the rubbers on the wipers are rotten.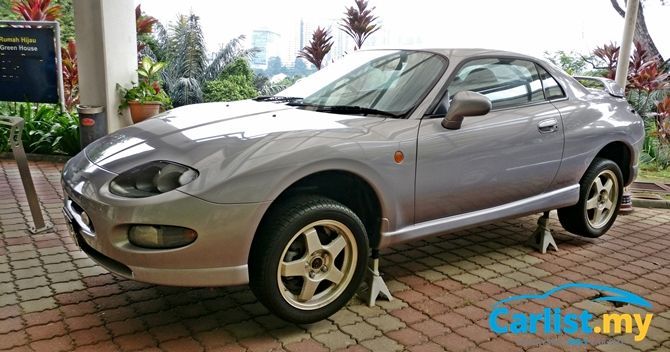 As you know, Mitsubishi Motors was Proton's technical partner. Two Mitsubishi models - an FTO bearing registration number WEC 3335 registered and a Pajero Mini bearing registration plate WDU 3367 - were given by the Japanese tri-diamond marque.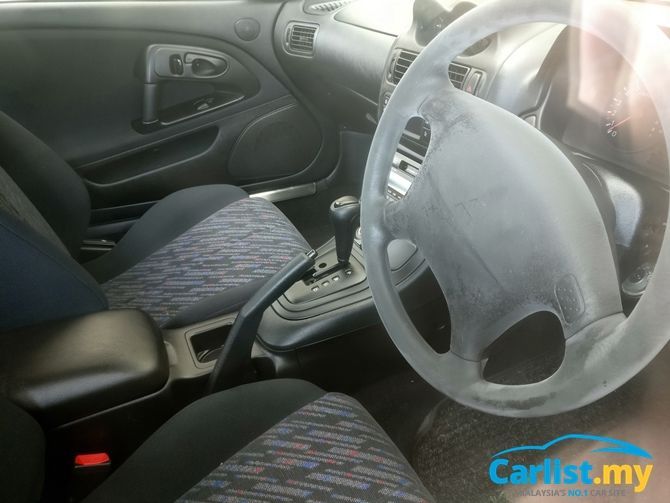 The FTO was quite a trendy looking coupe of its time, popularized in Asia by Jackie Chan movies but this particular unit had a less enthusiastic automatic transmission.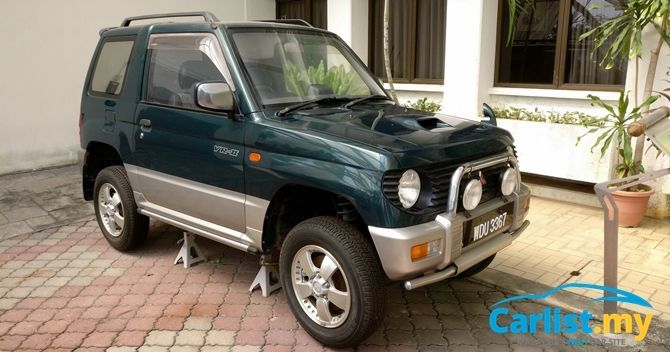 The Pajero Mini was very compact-sized SUV that was predominantly sold in Japan (but it was also available in spot overseas markets like Hong Kong). It's quirky dimensions and tiny 660cc engine was intentional as these were required to comply with Japan's tax-deducted 'kei' minicar regulations.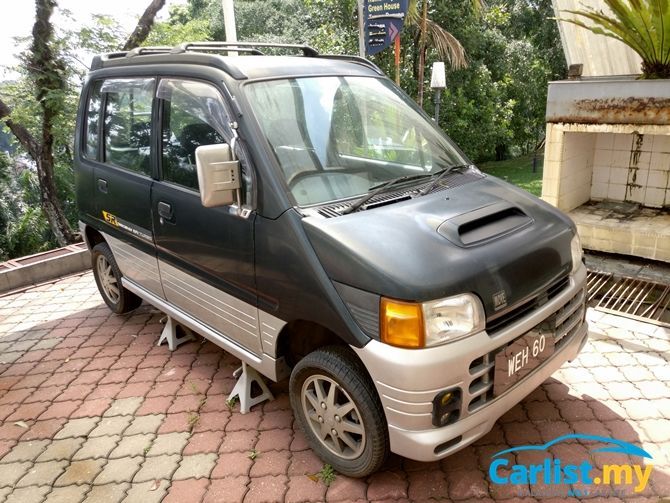 There's also a Japanese market Daihatsu Move, most probably a gift from Perodua's technical partner, Daihatsu Motor.
There's also two electric vehicles in the collection, none of them series production models. One was an early EV project by Citroen, based on a Saxo. The other was a project by Tenaga Nasional, built on a Subaru Domingo.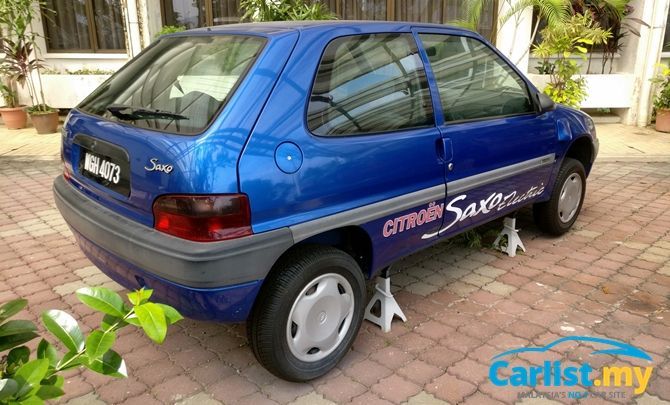 The Citroen is a left-hand drive model and had push buttons in place of a conventional gear shifter. The Subaru is only a two-seater, with the rest of the cabin is taken up by batteries. It has no more than a 1,000 km on the odometer.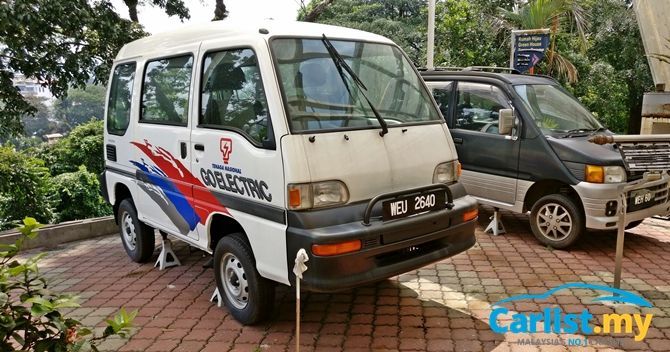 Interestingly, both electric cars were registered – WGH 4073 for the Citroen and WEU 2640 for the Subaru. As far as we know, the first electric vehicle to be registered in Malaysia was the Mitsubishi i-MiEV with the registration number WVY 159 in 2013. Prior to this, JPJ was not able to register electric vehicles because its system couldn't accommodate vehicles that didn't have a specific engine capacity.
Citroen had a brief partnership with Proton, resulting in the short-lived Proton Tiara (anyone still keeping one of those?), which was based on a Citroen AX. The Saxo EV was probably in relation to the short-lived relationship with Citroen.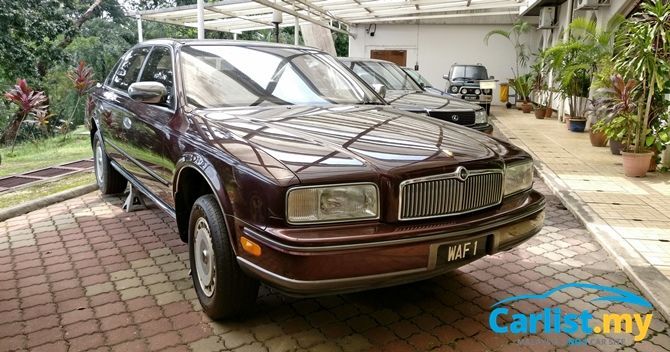 The Nissan President and the Lexus LS 400, bearing registration numbers WAF 1 and WBY 1 respectively, didn't have any accompanying description text on a standee but we believe that these two were Tun's personal cars.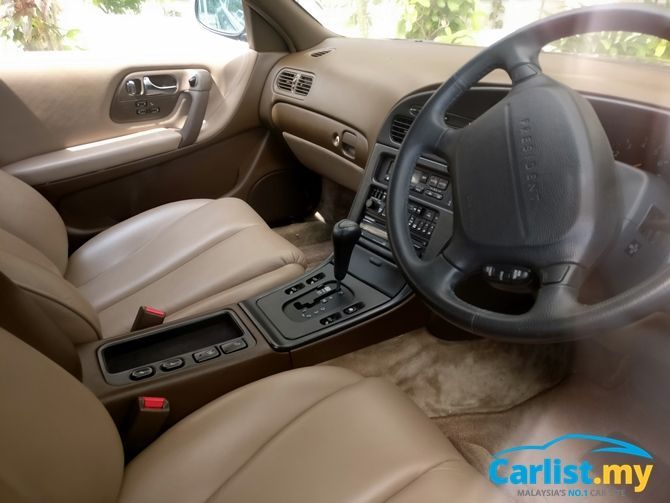 The President had a relatively high 30,000 km plus mileage on the odometer, suggesting that it was used quite regularly (by the standards of an active duty prime minister).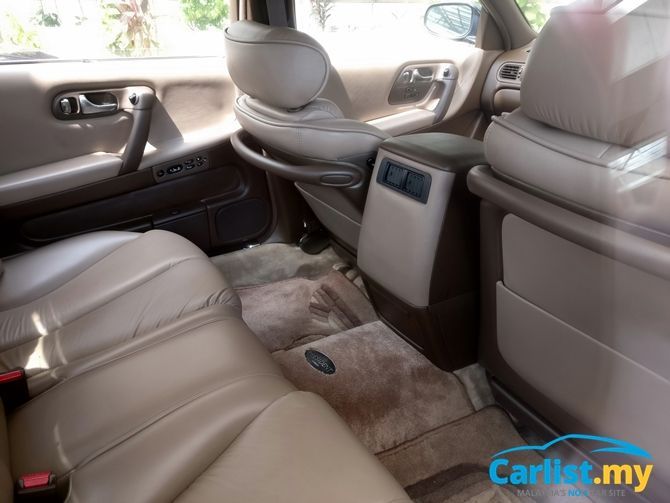 The President was Nissan's flagship sedan and was never officially sold in Malaysia. Along with the Toyota Crown, the Nissan President was the default car used by Japanese statesmen and dignitaries. Nissan has since discontinued the President line of models.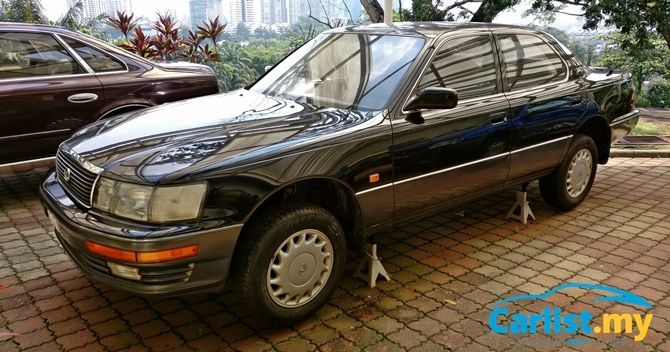 We couldn't peek into the Lexus' blacked out Optitron instrument cluster so we cannot verify its mileage but the vehicle is in quite a sad state. The poorly maintained roof directly above the Lexus is severely damaged, leaving the Lexus exposed to the elements. Elsewhere in the exhibit area, damaged roofing materials dangling dangerously above threaten to collapse onto the cars beneath at any moment.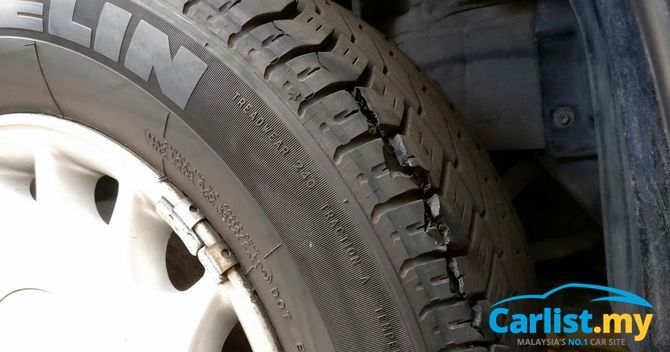 The tyres on the Lexus must have been at least 15 years old as they are starting to peel away after more than a decade of exposure to harsh sunlight. One of its headlamps has damaged rubber seals and traces of water can be seen inside.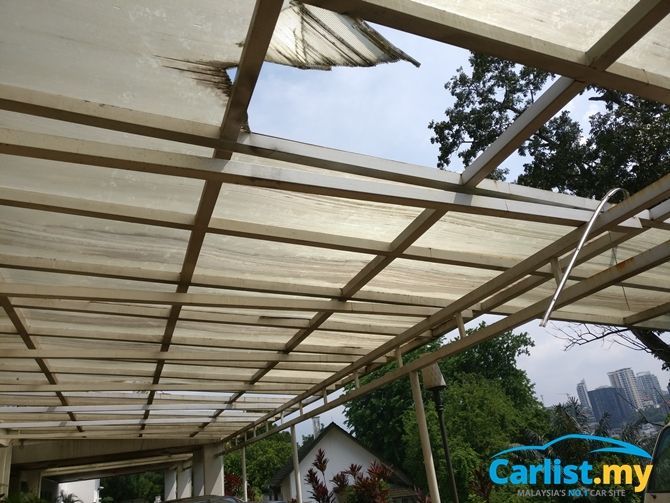 The LS was one of the icons of the automotive industry and within just 10 years, Lexus had usurped Mercedes-Benz and BMW in the all-important US market. Many books have been written of Lexus and stories of Lexus' legendary customer care are still being told until today.
With Tun's affinity towards Japanese work ethics and industries, all of which culminated in his 'Look East' policies, stories of Lexus' victory against the established German marques must have impressed Tun a lot.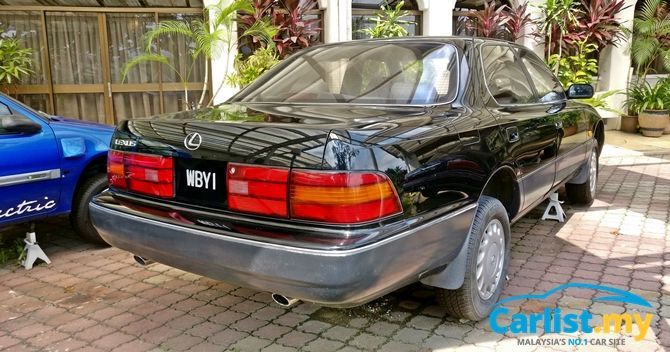 Mahathir is said to be a huge fan of the Lexus brand and had the LS imported for his personal use sometime in the '90s, long before the Lexus brand was formally introduced here in 2007. We are not sure if it's the first Lexus imported by UMW Toyota Motor, but it's very likely to be one of the earliest. Yes, years before the first Lexus 3S centre was opened in Mutiara Damansara, the company had imported and regularly serviced a small number of LS models.
It is quite likely that Tun might have more cars parked in his residence in Putrajaya. He has also been seen chauffeured in a D4 generation Audi A8L, which he sometimes use alternately with his Proton 'Accordana' Perdana.
At one point, he also had a Volkswagen Phaeton and Volkswagen Touareg, given by Volkswagen when Proton was mulling a partnership with the leading German car maker. Tun has since returned the Volkswagens after the deal fell through.
The elusive metallic blue first generation Proton Saga with registration number Proton 1001, assuming that it's still with Tun, must be worth quite a lot of money today. There should also be a Proton Waja with the registration plate Waja 1 laying somewhere. Rumour has it that Tun also has a first generation Honda Insight - the one with a quirky looking two-seater coupe styling and was never officially sold here – which was given to Tun by Honda and is now parked somewhere in Putrajaya or Cyberjaya, covered in thick dust.
---
---
---
Comments