The Ferrari SP3JC Is A One-Off Open Top F12tdf
Auto News What's better than a Ferrari? A one-off Ferrari. These models pop up from time to time, either a private commission by the ultra wealthy, or a more public offering that reflects Ferrari's broader interests and affiliations. In this case, we have the Ferrari SP3JC - not the prettiest name, but a Ferrari by any other name would be just as sweet. It starts off as an F12tdf, which is already a limited-run model, and essentially lops the roof off to create a one-off open top F12tdf.
This was commissioned by a client that isn't so keen on revealing his or her identity to the world, but they very much welcome the attention that this unique car brings. The only elements in the design brief were "open top" and "running gear of the F12tdf", so everything else was left to the imagination. It took over two years of back and forth between Ferrari and the client to produce the car you see here today.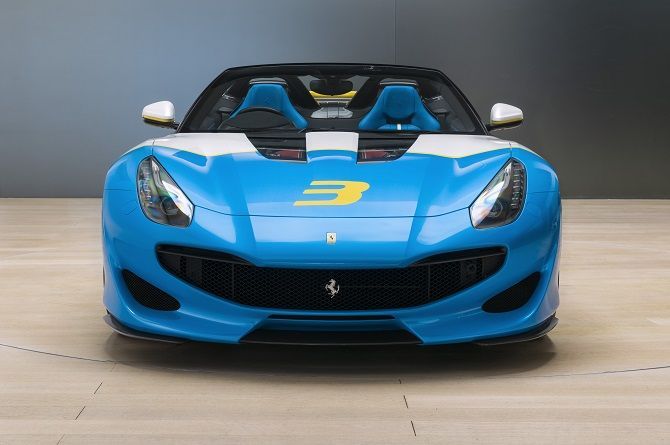 The livery itself was inspired by the client's love for pop art, with a heavily front biased blue-on-white livery - what they're calling the Azzuro Met and Giallo Modena livery mashup, over the Bianco Italia white base. The interior is finished in blue leather with white inserts, with contrasting stitching all round. Even the bonnet features glass inserts to show off that glorious 780 hp V12 engine, a nice counterpoint to the carbon-fibre roll hoops round back.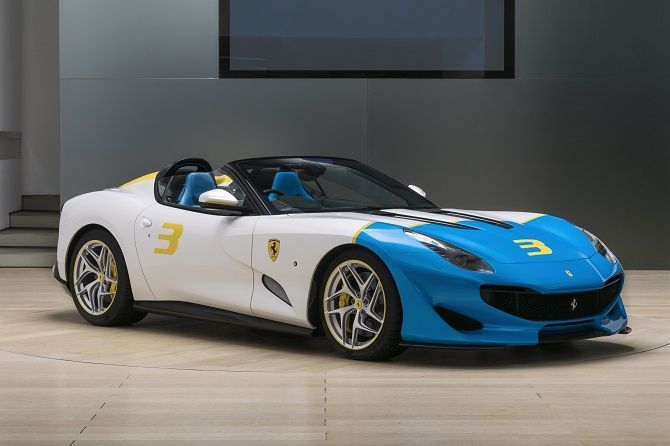 Now this isn't a car you're likely to see replicated - after all, it's not like Ferrari F12s are available by the bucket, let alone the F12tdf - and moreover, it's a very unique expression that ties in with the owner, and one that doesn't translate well to any other owner.
---
---
---
---
Comments