The Ford Ranger Pop-Up Store Is An Experience You'll Want To Try
Auto News Sime Darby Auto Connexion (SDAC), the sole distributor for Ford in Malaysia, is setting up a pop-up store at Subang Parade, Subang Jaya, Selangor on the 20th of July. This is a first for Ford as an experiential booth, and will be making its way around the Peninsular over the coming weeks and months. It's a unique experience and one that higher-end manufacturers are adopting in Europe and across the world as augmented reality becomes more commonplace.
The Ford Pop-Up store will showcase an immersive virtual reality (VR) experience, which lets customers experience the Ranger in an entirely new setting. In this particular context, participants will be able to feel the Forward Collision Alert and Lane Departure Warning and Assist functionality, which shows participants how these functions would work in a fairly realistic situation.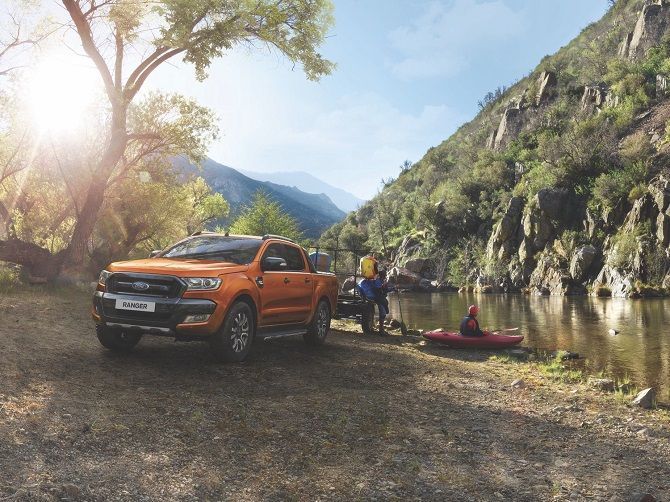 Customers at the Ford Pop-Up store can also take advantage of the current 'Seize the Deal' campaign which offers additional rebates of up to 10 percent on top of the six percent GST savings on the Ford Ranger, for total savings of up to RM19,830. The 'Seize the Deal' campaign is also valid for the Ford Fiesta and Mustang models, offering rebates of up to 17 percent and total savings of up to RM113,000. The promotion will run until 31 August 2018.
The Ford Pop-Up store opens its doors from 20 until 22 July at Subang Parade, Subang Jaya, Selangor, and is open to the public from 10am to 10pm daily. Sales consultants will also be present to assist with all inquiries, registration and purchase processes for interested customers. The full schedule of the Ford Pop-Up store is as follows:

---
---
---
Comments