Cancelled AirAsia flight left couple stranded in Melbourne for 5 days - dipped into ASB to survive
Auto News A Malaysian couple's holiday to Australia turned into a nightmare as their Air Asia flight was rescheduled last minute to nearly a week ahead.
---
While Air Asia can technically provide you with one of the best value-for-money tickets on board an aeroplane, there is this flipside to the air carrier where people have been left stranded and regretted using them in the first place.
The most recent story to come out of an episode of Air Asia nightmares involves a couple who have had to use their Amanah Saham Nasional (ASB) savings to survive one of Air Asia's infamous operational errors.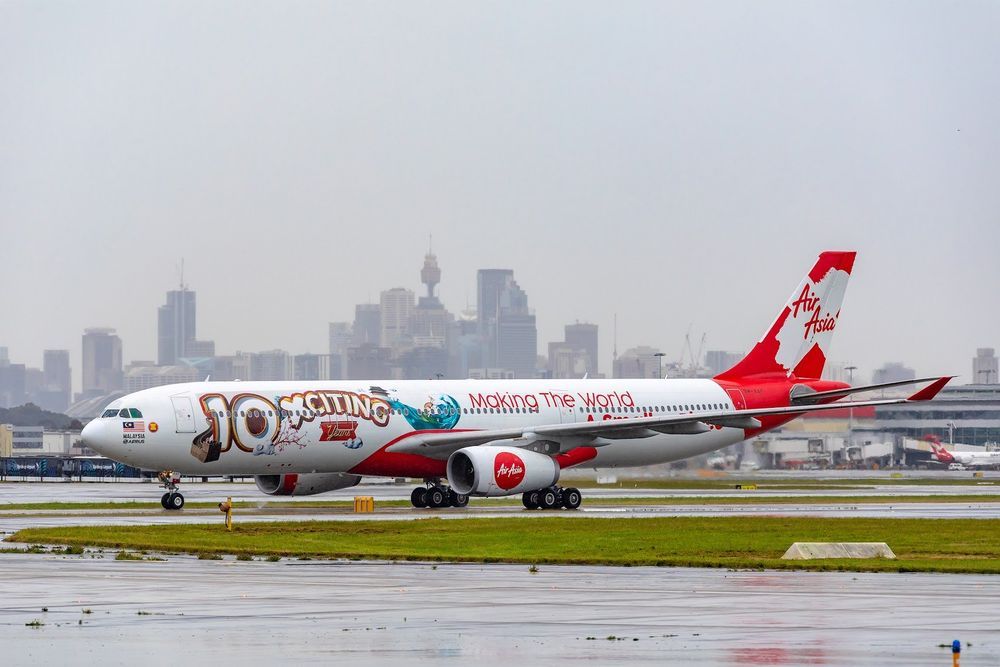 According to News Straits Times, a Malaysian couple's holiday to Melbourne ended with a crisis, where their return AirAsia flight to KL was postponed at the last minute, causing them to dip into their savings.
The daily said the couple were stranded in Melbourne, Australia, as their return flight was rescheduled to five days later.
They posted their experience and attached the communication thread between themselves and AirAsia's customer service on Twitter, as they felt that Air Asia did not help them out at all.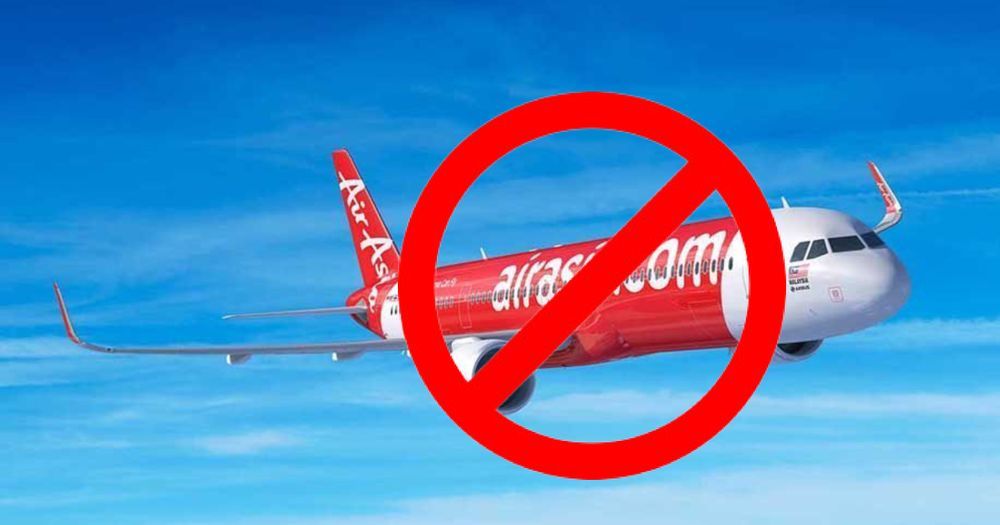 "We're supposed to board MEL-KUL on Jan 2, (but) it was cancelled and rescheduled to Jan 6. It was 5 days of expenses considering our flight is supposed to be at 7am in the morning."
"Our expenses has skyrocketed since we had to book a hotel last minute. I even withdrew my ASB, and funnily enough, the money was floating because of public holidays," the couple posted via a "Nazt F. @NazFarid" handle on Twitter according to NST.
"We've only had one meal a day on Jan 1 and 2 (since the money was floating due to the public holiday). We had called AirAsia Australia customer service (voicemail) and got no response till now. We filed a complaint to Mavcom (Malaysian Aviation Commission) via Flysmart, and also to AirAsia on Twitter. Also no feedback until now," the couple wrote in a subsequent post.
Displeased with the outcome, the couple also tagged the Undercover Minister, Anthony Loke in their tweets, and seeing that Transport Minister Anthony Loke detests things like these, he took notice of their problem.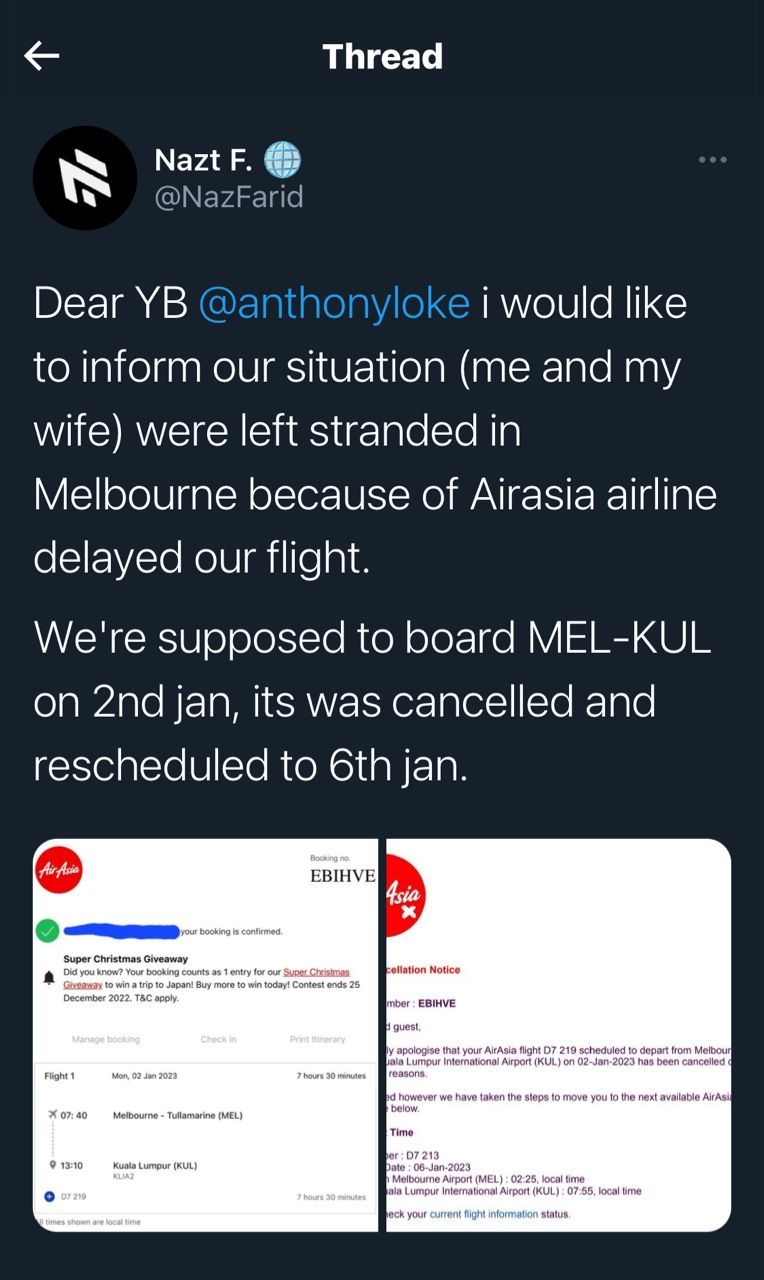 According to NST, Loke responded and called on Mavcom to investigate the matter and asked the airline to apologise to all those affected.
"I take note of your complaint. I will ask AirAsia X's management to apologise to all affected passengers. Mavcom will investigate the case."
---
---
---
---
Comments