The Porsche You Didn't Know - The One In Austria, And Doesn't Make Any Porsches
Insights For most people, Porsche equals 911, and rightly so. But like any sprawling organization whose history spans nearly a century, understanding the full spectrum of Porsche's heritage is a case of the more you learn, the more you realize how little you know.
At a recent visit to Salzburg en route to the annual GTI Wörtherseetreefen – a mecca of sorts for fans of the Golf GTI – we made a stopover at Austria's second most famous automotive icon after GTI Wörtherseetreefen, the Porschehof campus of Porsche Holding Salzburg (PHS) which despite carrying the Porsche name, is not the manufacturer of the iconic 911. That honour belongs to its German counterpart Porsche AG. Instead, the Austria-based PHS is Europe's largest car dealership company. It is a sister-company to Porsche AG not just figuratively, but literally.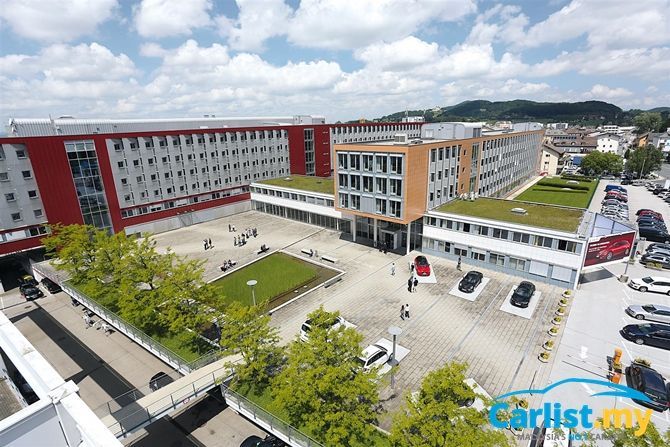 The Porschehof campus of Porsche Holding Salzburg in Austria
Volkswagen AG, which owns both PHS and Porsche AG, was founded by Dr. Ferdinand Porsche, creator of the iconic Beetle. His son, Ferry Porsche created the 356, the first car to bear the Porsche family name and founded Porsche AG with his sister Louise in Stuttgart, Germany.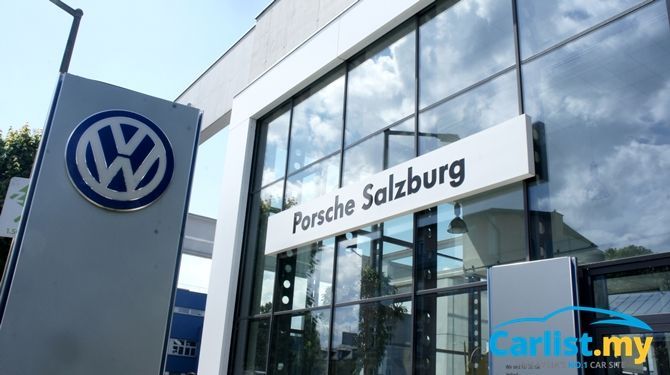 Later, the siblings founded Porsche Holding GmbH in Austria, better known as Porsche Holding Salzburg or PHS. The company is responsible for the sales and distribution of Volkswagen and Porsche vehicles in Europe. Eventually, a logical separation of duties saw the brother focusing on the German-side of the business in product development and manufacturing while the sister handled the Austrian-side in sales and distribution of Volkswagen and Porsche vehicles.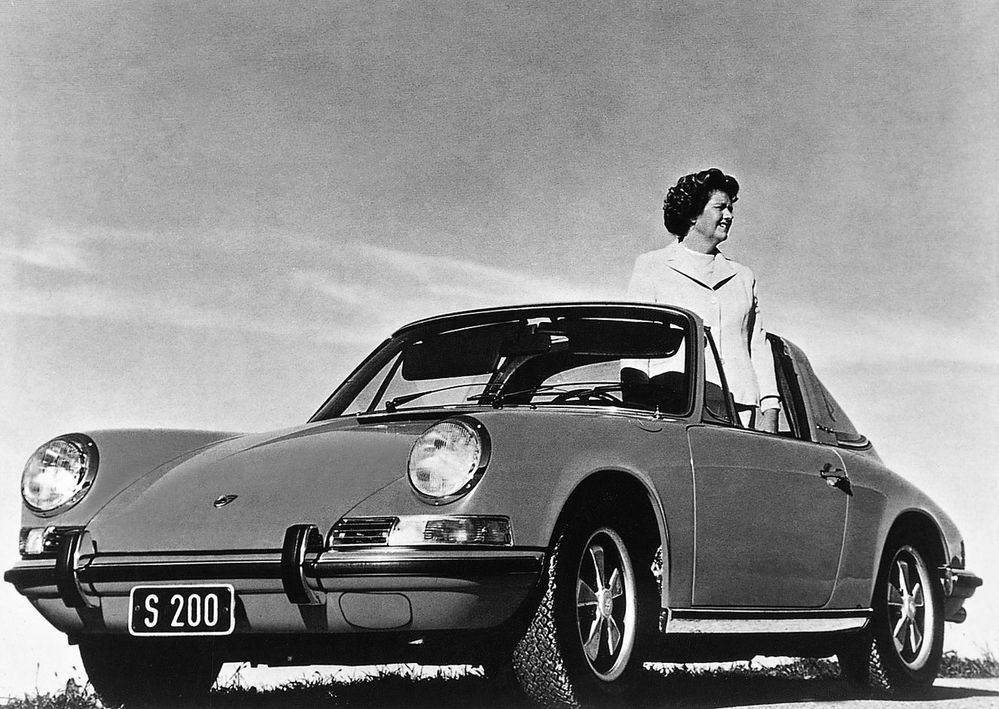 Louise took on her husband's family name when she married Anton Piёch
In typical Western tradition, Louise Porsche became Louise Piech after she married Anton Piech. Porschehof is located on a little street named Louise-Piёch-Straße, with the word 'Straße,' German for 'street' pronounced as 'strasse.'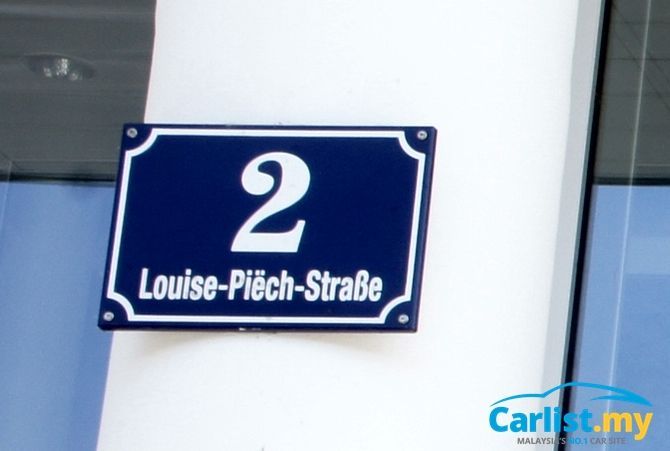 To learn more about PHS and its role within the greater Volkswagen Group, Carlist.my sat down with Mr. Thomas Ruschitzka, Head of Wholesales Overseas at Porsche Konstruktionen GmbH & Co KG, a subsidiary of PHS that looks after markets outside of Europe.
Entering the main gate of Porschehof campus, visitors are treated to a giant installation that has one every generation of Golf suspended from the ceiling. This landmark of Louise-Piёch-Straße is like a lifesize version of every petrolhead's die-cast model's display case. At night, it's illuminated in colourful lights and is a visual treat to anyone driving past.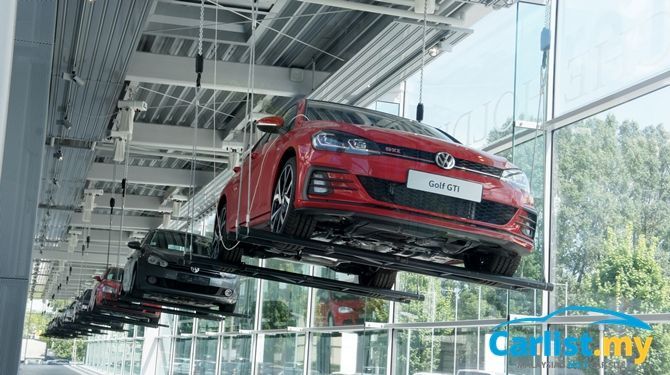 "Before this, we were a family-owned company, owned by the Porsche-Piech family and in 2011, we were integrated into the Volkswagen Group, and since then we are a 'daughter company' of the Volkswagen Group," said Ruschitzka.
The PHS group of companies offers solutions to every aspect of the automotive trade. Porsche Informatik for example, develops software for dealership management while Porsche Bank does auto financing.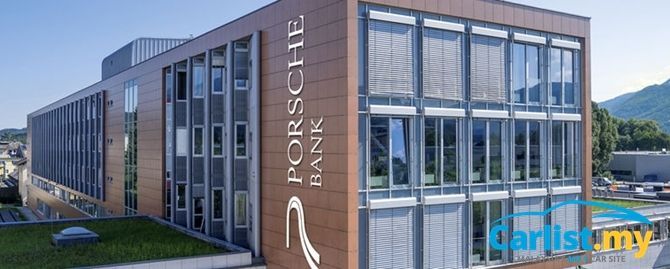 When asked about what were the key initiatives made since taking over the distributorship of Volkswagen vehicles in Malaysia, Ruschitzka singled out the company's efforts in reaching out to Volkswagen fans and customers. It even went to the extent of welcoming engagements with independent Volkswagen owner's clubs.
"We want to use the feedback of our fans and this is something which I think is quite well organized in Malaysia," he added.
This is on top of some more operational matters undertaken by the local team at Volkswagen Passenger Cars Malaysia - the setting up an Asia Pacific parts distribution centre in Port of Tanjung Pelepas and opening a dedicated after-sales training facility in Glenmarie are two notable achievements made.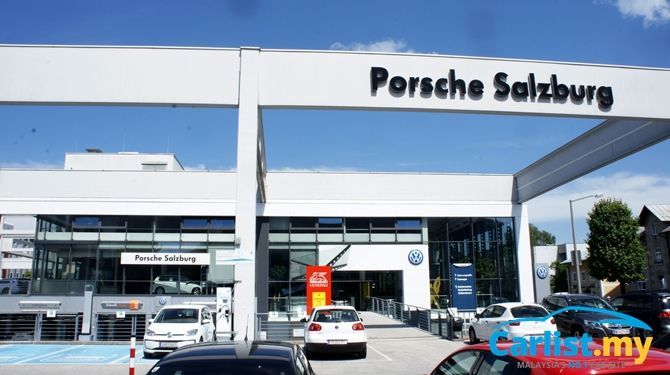 When asked if PHS will be taking over the distributorship of other Volkswagen Group brands in Malaysia, like Audi (currently under the Audi AG-owned Audi Malaysia) or the now dormant Skoda (currently held by Berjaya Auto) for example, Ruschitzka said, "At the moment we are only looking at Volkswagen, and the rest we shall see. This is the focus now and there are still some steps to go."
On the similarities in car buying trends between PHS' home market of Europe and the rest of Asia, Ruschitzka noted that demand for SUVs like the Tiguan are growing in both regions, and popularity of wagons, which used to be the mainstay of Europeans, is now less than before.
Last year, PHS set a new record for itself by selling 1,046,700 new and used cars. Three quarters of those are new cars while the rest are certified pre-owned cars. Wholesale operations grew by 11.6 percent, selling 364,830 vehicles.
Moving forward, Volkswagen Passenger Cars Malaysia has big plans for Malaysia in the near term. The setting up of an online car buying Volkswagen Marketplace is one example. The platform is expected to be completed within this year. Sales of the Tiguan and Passat, especially the 2.0 TSI variant, are exceeding the company's expectations.
---
---
---
---
Comments