The Retro-Chic Mitsuoka Buddy Is An SUV The World Needs
Auto News Mitsuoka, a semi-known Japanese automaker, certainly does love doing things unconventionally. They've never made a car that could be described as ordinary nor have they ever seemed to care about volume sales; for them, it was all about statement and style. Gotta respect that.
---
In the past, this brand has dabbled into the odd, the futuristic, and the retro, so please take a guess as to which of those words could best describe this five-door soft-roader, their newest creation. It's called the Buddy, which is unfortunate, and does give the impression of sounding like a 'My First SUV' toy you'd buy at some department store.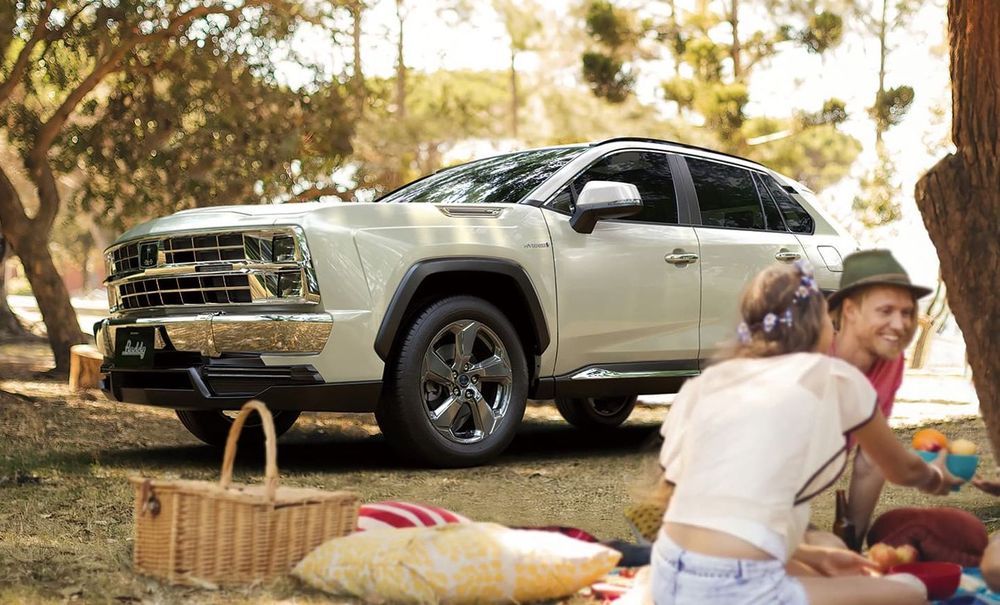 In case you haven't noticed, the Buddy is based on the fifth-generation RAV4 but has been treated to a very distinctive exterior makeover to give it some 1980s American flair, though its Toyota genes are more clearly visible along the side profile. Specifically, to my eyes, there are plenty of cues from the Jeep Cherokee and Chevrolet's K5 Blazer of that era.
It looks like nothing else on the road (anymore), and that's what I love about the Buddy. The RAV4 already has a bad habit of showing up wearing a different badge (as on the Suzuki Across), proving Mitsuoka could have easily given it a few simple styling tweaks here or there and called it a day to make a quick buck.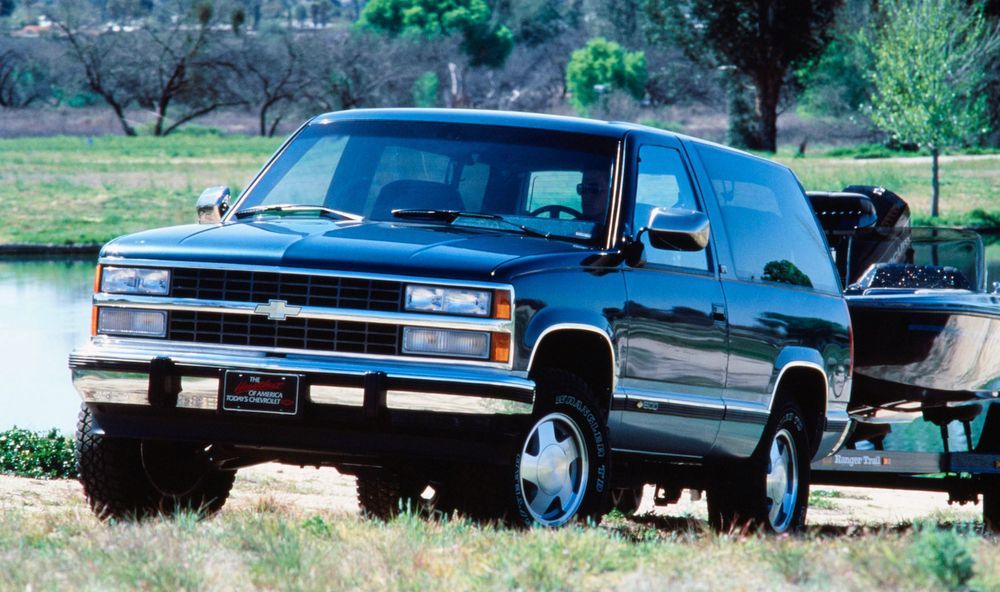 However, the thought and care that went into making this SUV unique is really a breath of fresh air. SUVs these days are already so generic and soulless, styled to look nothing more than high riding hatchbacks that are so coddled and fragile that they'll pee out their coolant reserves at the sight of a muddy off-road trail.
The Buddy is different, adding to the RAV4's already angular shape with a huge upright front end with plenty of chrome and a stacked headlight arrangement that's propped up by an almost perfectly horizontal bonnet.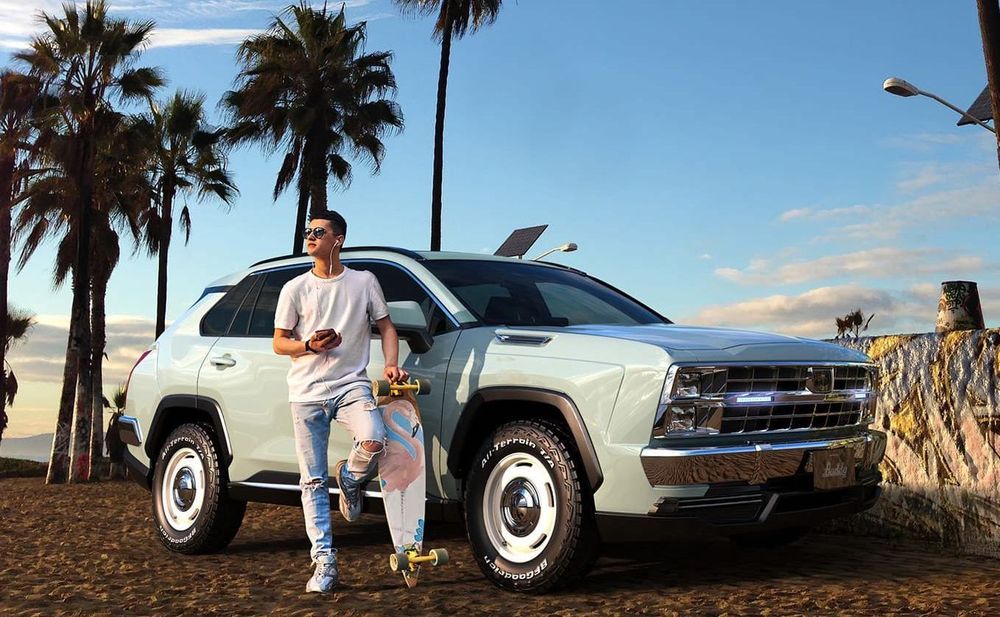 Paired with chunky BF Goodrich tyres with white lettering wrapped around very retro-style wheels and topped off with chrome hubcaps, this thing looks like an early 1980s vision of what future SUVs might have looked like.
You could opt to reinstate the much more modern five-spoke wheels and lower profile tyres straight from the Toyota parts bin, but it would only ruin the Buddy's character. Around back, Mitsuoka has reworked the entire rear end to include a prominent chrome bumper and upright tail lamps. Meanwhile, the tailgate panel sports a huge contrasting plaque with the automaker's name laid out in spaced characters.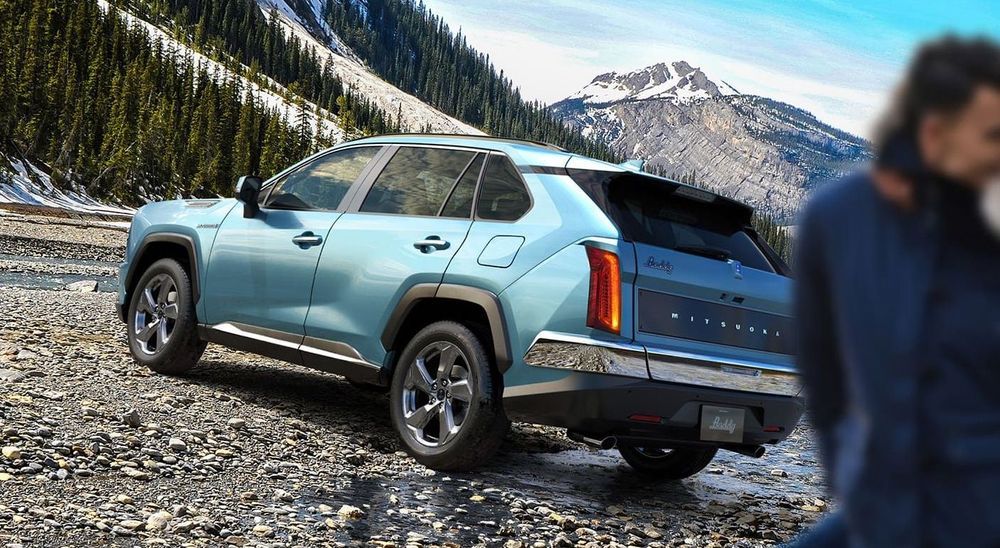 With this kind of styling, you might be expecting a lazy high displacement V8 to be hiding up front, but here the Buddy has inherited the RAV4's mechanicals lock, stock, and barrel - it's mechanically identical. Choices of engine are between a 2.0-litre or 2.5-litre naturally aspirated four-cylinder petrol, though the larger of the duo is actually a hybrid with an electric motor powering the rear axle for all-wheel drive.
This configuration is also available in other markets as the RAV4 PHEV which, if unchanged, means the Buddy is capable of a 6.2 second 0-100km/h sprint thanks to 302hp and 228Nm. Pretty impressive.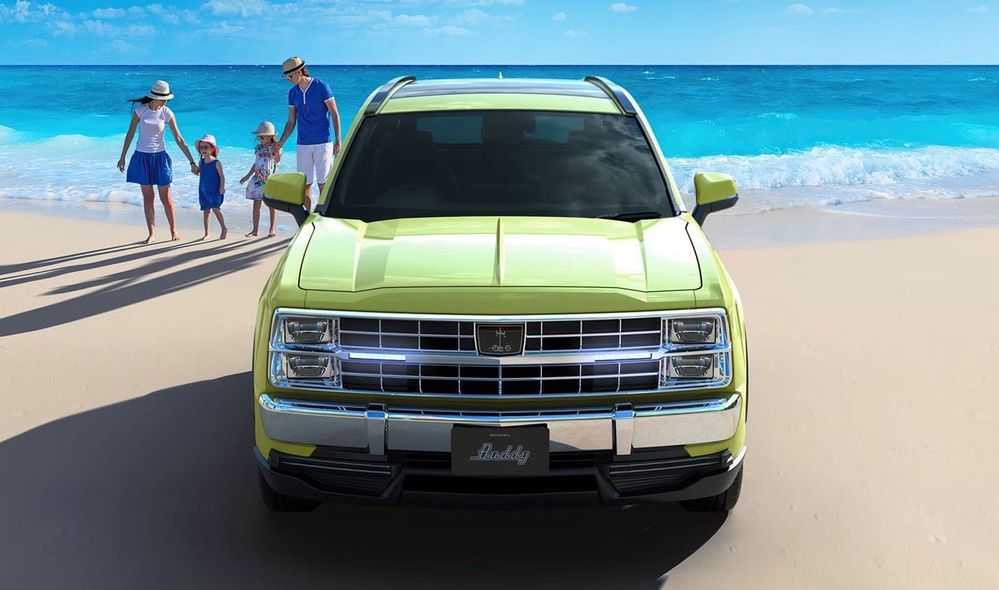 Without any images showing the cabin, we've no idea what changes have been made in there. However, we'd be very surprised if Mitsuoka hasn't gone to town to render the interior as vintage and retro-chic as the exterior.
In typical fashion for the marque, there's not much chance that the Buddy will be making its way to showrooms anywhere else apart from Japan and a few select foreign markets, nor will we end up seeing too many on the road in any case due to their small-ish production numbers. Mitsuoka hasn't even revealed exactly when the first real one will be produced, so who knows...
---
---
---
---
Comments