The Singer Porsche 911 ACS Is The Mad Max Car We Need
Auto News Singer has done it again, proving that they can build dirty machines too.
---
Forget your Cayenne's, Macan's and any other sort of Porsche's that supposedly can go off the beaten track, because if you want a Porsche that can hurl itself down non-tarmac roads, then Singer's Reimagined Porsche 911 Safari Rally Racer is the one you should aim for.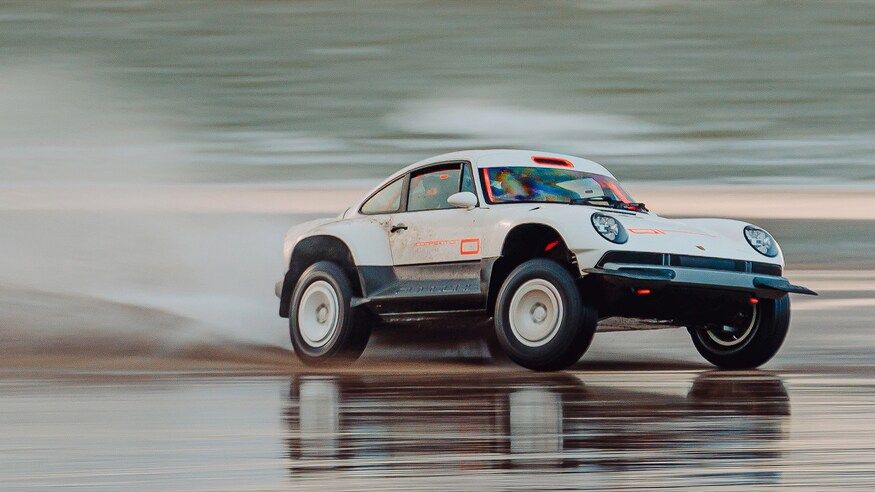 Inspired by Porsche's legendary rally machines, like the Dakar rally winning 959 and 953, the Singer All-terrain Competition Study (ACS) is a modern version of those rally monster cars.
Singer worked with Richard Tuthill on this project, a man who owns what could possibly be the world's leading Porsche 911 rally workshop.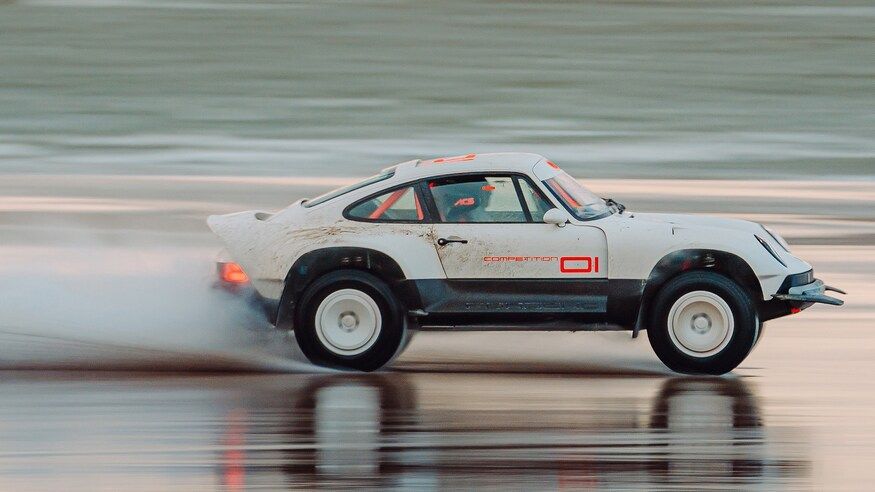 At the front end of the ASC, there is a long protruding piece of kit pointing forwards which apparently acts like mudguards so that when the wheels smash into a puddle, they will prevent some of the spray from splashing onto the body.
Massive and broad wheel arches are on each corner of the car to cover the 16-inch forged wheels. A thick rugged-looking sill runs along the lower flank, with an embossed Porsche emblem often seen on the company's rally machines.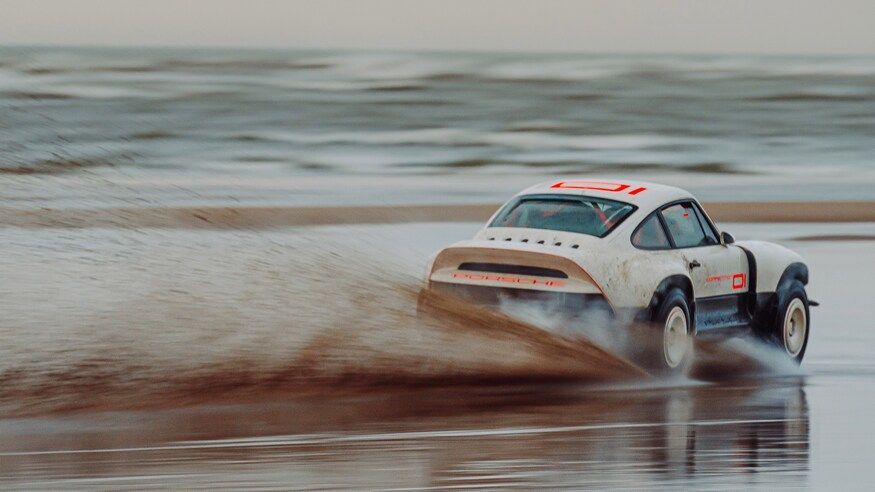 The rear of the car looks something out of this world, but there's a tail with a spoiler that integrates into the sculpting that reminds us of the 959. At the bottom half of the rear are a pair of exhaust outlets that poke out from the rear bumper.
Under the battle-ready shell is a twin-turbo, air-cooled 3.6-liter flat-six making about 450 horsepower mated to a five-speed sequential gearbox that runs a full-time all-wheel-drive system. The suspension consists of dual, adjustable dampers at each corner.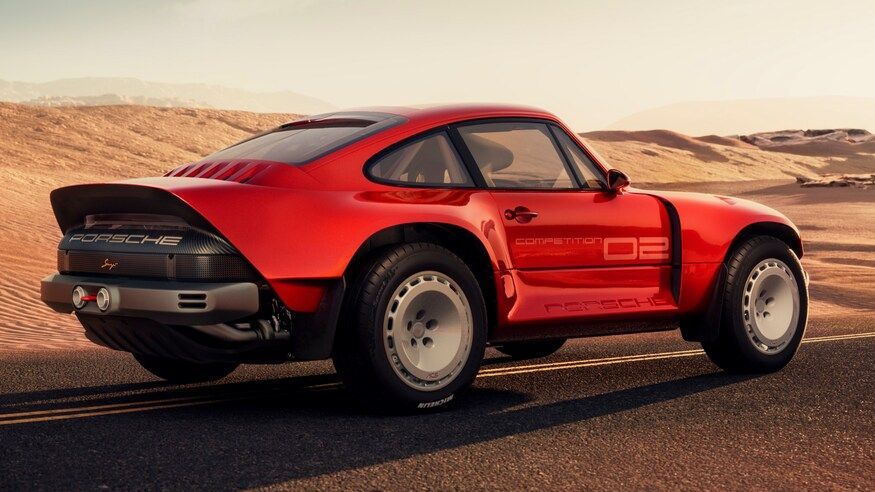 The car was built upon a client's request, and apparently, the same client has asked them to build a tarmac version too which we are completely besotted with, especially in that red!
---
---
---
---
Comments