The Trials And Tribulations Of Owning A Toyota Corolla KE70
Insights Photo Credits: Ryan Ng, Nelson Sim, Qhalis Najmi, Chris Khoo
Three engines in five years, one retired out of boredom and one catastrophically failing while being tuned. More money sunk into it than I'd willingly admit, and a fair amount of blood spilled as well while trying to fix small problems on my own. This has been my life with my project car – a 1980 Toyota Corolla KE70 – and it's a car I never intend to sell or give up on so long as it isn't rusted to death.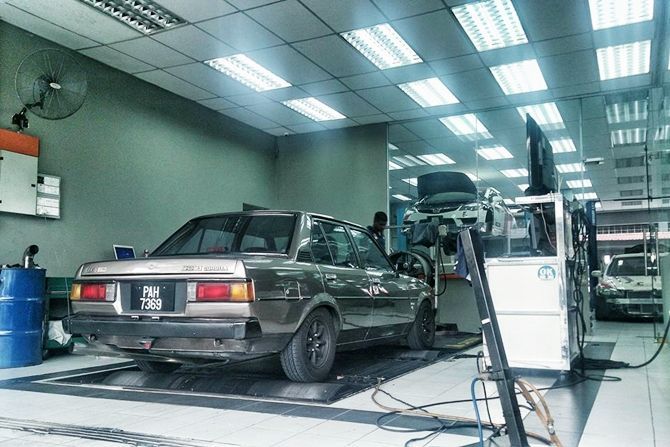 On first impressions, one may think that I specifically enjoy classic cars – but that's not really the case. I don't have any particular love for older models apart from the fact that they tend to be relatively inexpensive for the most part – and the KE70 was about as inexpensive as you could get. There are pains of trying to work with older cars in terms of part availability – but you eventually work around it.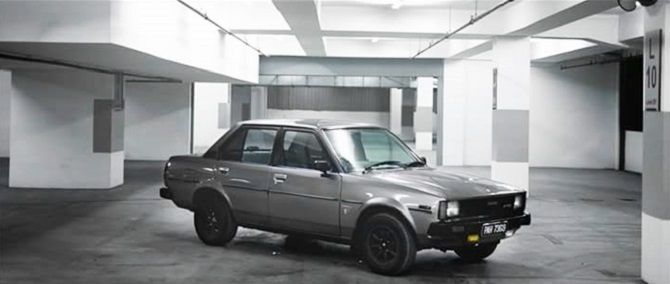 When I first bought the car, it wasn't even my first KE70. I had shared two KE70s with friends in the past as project cars – one a relatively stock GL model from Senawang (which snapped the front left A-pillar within two years), and another coming pre-swapped with the infamous 16-valve first-generation 4A-GE engine. This KE70 in particular was meant to be a daily driver initially, and it was in fairly good condition with a healthy standard engine.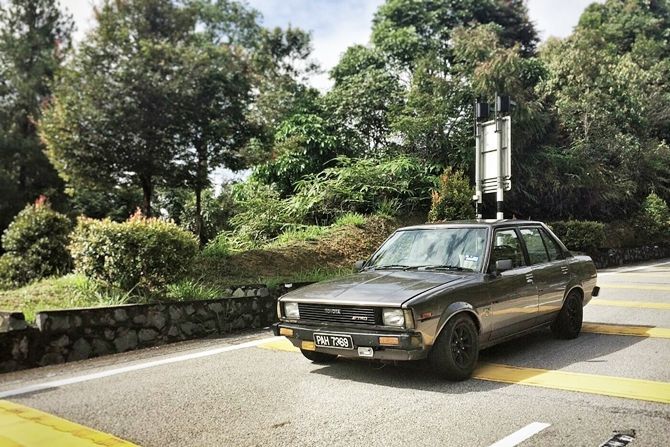 Unfortunately, it wasn't going to stay stock for long. With probably 50 hp at best, a stock KE70 isn't exactly the quickest thing in the world. Having had some experience with reasonable swap options, I aimed to swap the engine out for a supercharged 4A-GZE, but one frustrating thing you will learn is that when you seek a particular part, it can sometimes be in total scarcity.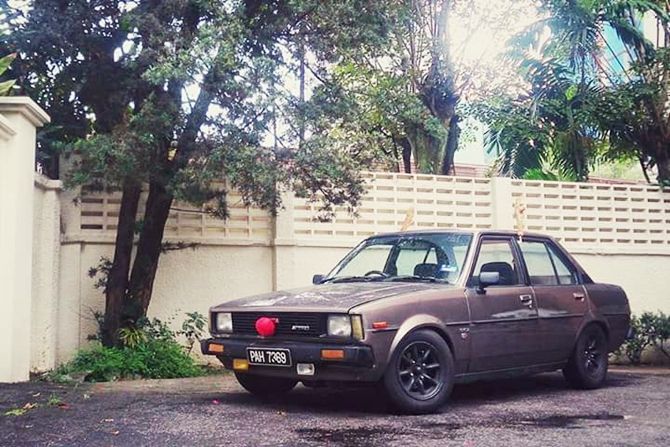 After a couple of months of searching, I gave up and settled on a 20-valve 4A-GE model, the last of the 4A family. It wasn't the healthiest engine either, with the head and block purchased separately and a variety of other problems that we only discovered further down the line. To add salt to the wound, a number of 4A-GZE engines showed up for sale in the weeks after I had finished swapping the 20-valve 4A-GE in.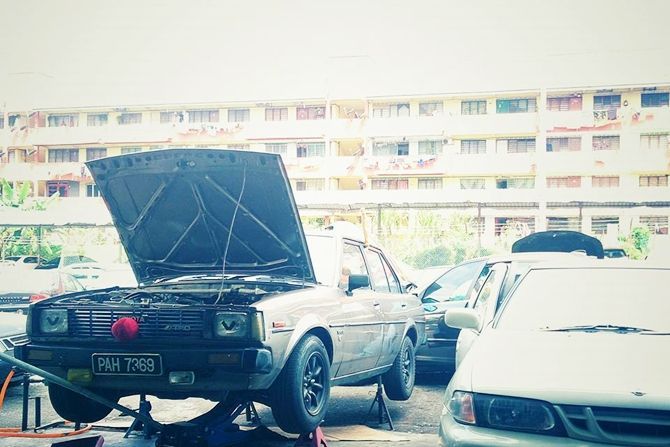 The first iteration of this swap was – in essence – a dumpster fire. It was so disappointing that at times I could not bring myself to drive it because it made me so miserable. It was incredibly hot inside, incredibly stiff in terms of suspension, and had lacklustre performance that made me regret the entire endeavour. That being said, I was still smitten with the KE70 form and I decided I would work to improve it until I could enjoy it.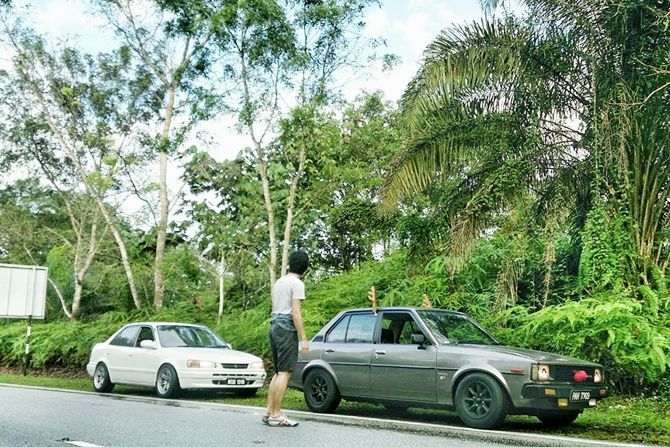 And fix it, I slowly did. This is the part where you start to pay "tuition fees" as some in the community would call it, where you tend to overpay for relatively simple jobs or pay to rectify a bad job. Eventually my KE70 had better suspension, better engine management, better wiring, and a proper working gauge set. It was even good enough to compete with for an autocross event once, where it helped me reach third place on a relatively mediocre tyre and alignment setup.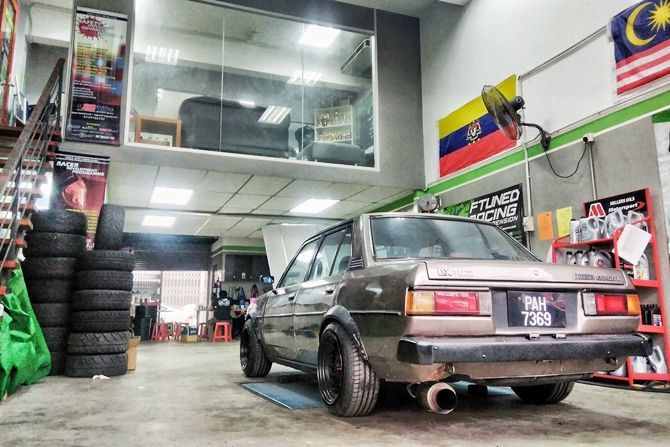 Unfortunately, some of the mechanical components weren't exactly in the best shape when they went in for the swap. The gearbox would frustratingly refuse to shift above 7,000 rpm – which was a pain because my engine was making peak power at 7,400 rpm. The engine would knock and bog down because of an absurdly high compression ratio, and my rear axle sounded like it was always about to explode.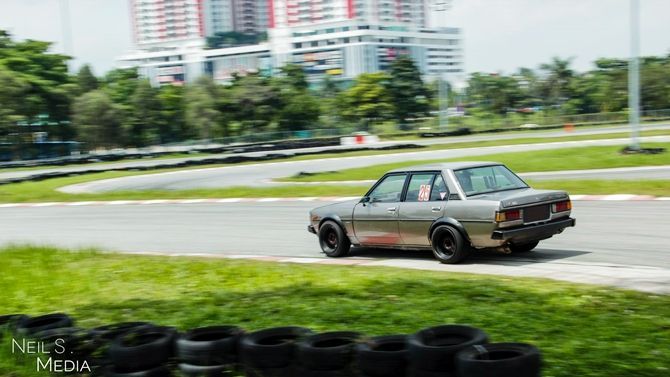 After replacing the gearbox and axle, and trying desperately to get the car out to Sepang, the engine finally decided to let go. It blew three holes in the block as the internals were blended, through sheer mechanical failure. Six months of waiting around and saving up, and I was eventually able to replace the engine with yet another 20-valve 4A-GE unit – but this time I made sure it was built properly and to proper specifications and clearances. It finally managed to see the light of day again towards the end of 2019, and at this point in time it's only a matter of cleaning up some minor issues before the car will be ready to hit Sepang
---
---
---
---
Comments