There's A Bit Of Bentley Inside Every Volvo, And Here's How Volvo Made It Better
Insights As recent as five years ago, nobody would take you seriously if you were to say that Volvo will soon become the benchmark in making the most luxurious automotive interiors. Function over form rather than avant-garde has for many decades, been the de rigueur for Volvo, and then something happened.
Within just one model generation, Volvo has made massive leaps in its products and their interiors are now equal to, if not better than German peers. Don't take our word for it, go see it for yourself.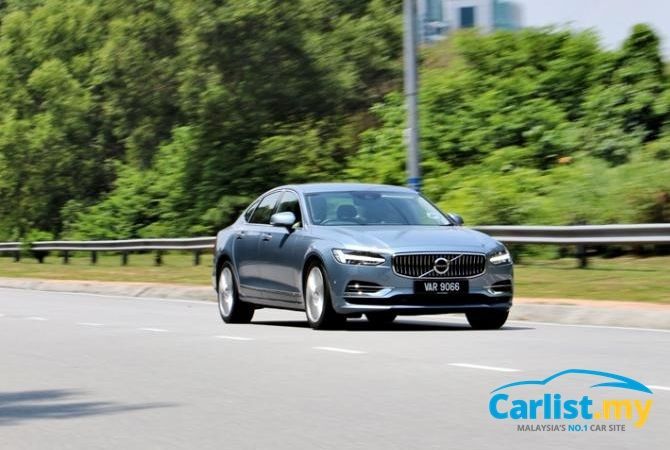 Volvo S90
The all-new Scalable Platform Architecture (SPA) Volvo XC90, the first of Volvo's new generation of SPA-based vehicles was the recipient of the 2016 Ward's Auto Best Interiors Award. An honour that was shared with the BMW 7 Series and Mercedes-Benz GLC-Class. Still not good enough?
One year later, the S90, collected the EyesOn Designer Awards Best Human Machine Interface at the North American International Auto Show. Earlier this year, the XC60 won the 2018 Good Design Award for Best Automotive Interior.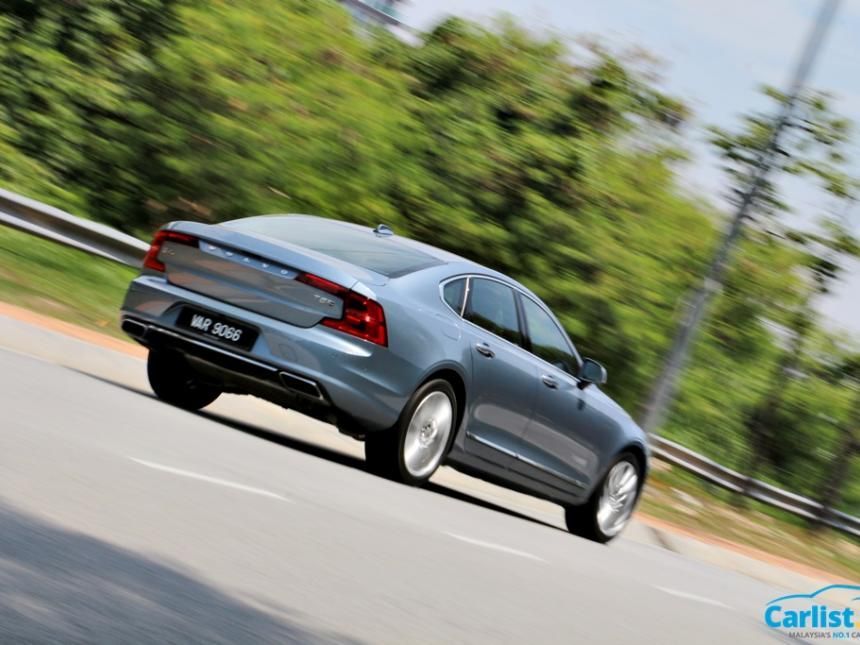 Much of Volvo's design-led renaissance can be attributed to Chief Design Officer Thomas Ingenlath, a German national who spent more than a decade leading design work at the Volkswagen Group before joining the Volvo Car Group in 2012.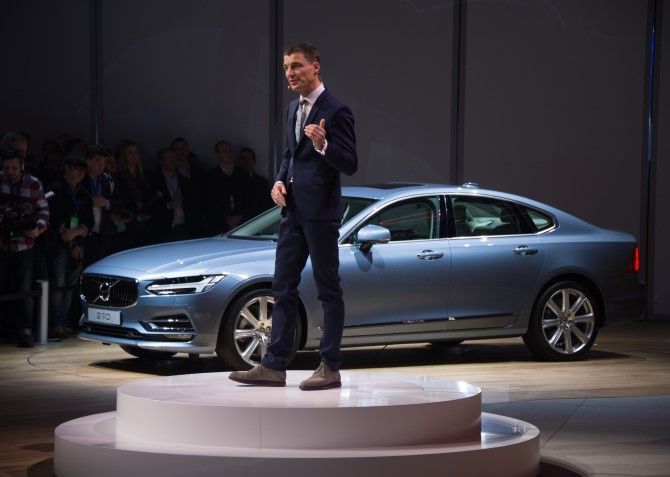 Thomas Ingenlath, Chief Design Officer
Despite being a German, Thomas was convinced that the world didn't need yet another German-influenced luxury car brand. The tightly contested luxury car space needs to be rejuvenated with fresh thinking. At the same time, Ingenlath needed a hand, someone to focus on the interior while he worked on the exterior and overall design.
Who did he called? The guy who designed an interior fit for a Queen of course. Queen Elizabeth II's official car is a Bentley State Limousine – only two units were ever made, both for Her Majesty The Queen.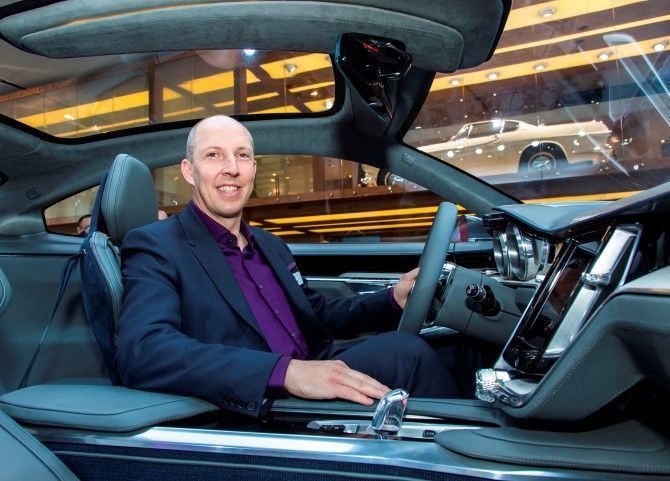 Robin Page, Senior Vice-President Design
The royal car's interior was penned by British national Robin Page, a colleague of Ingenlath from the Volkswagen Group. Page was also responsible for the Bentley Mulsanne's interior, which is basically a Rolls-Royce GTI, as well as the Bentley Continental. Design portfolios don't come any more impressive than this.
Volvo and Ingenlath were clearly shooting for the stars when they poached Page. Did we mention that this was the Queen's go-to guy when Her Majesty wanted a custom limousine?
As luxurious as the Bentley State Limousine and Mulsanne were, Page wasn't hired to simply transfer Bentley's British aristocratic tastes to Volvo. He was hired for his Bentley-level of sophistication and attention to details, but Volvo wanted him to execute these design ideals in a new and uniquely Volvo manner.
While Volvo is not Bentley, the Swedish brand offered an opportunity for Page to rethink what defines a luxury car, a freedom that he didn't have at a tightly defined brand steeped in heritage like Bentley.
Page used Volvo's 'Designed Around You' philosophy as the starting point for his new creative endeavour, and immersed himself Swedish culture and landscape. He identified several hallmarks of Swedish design culture - finely detailed jewelry, intuitive technology, mood lighting and high quality natural materials – and proceeded to design an interior that incorporated these traits.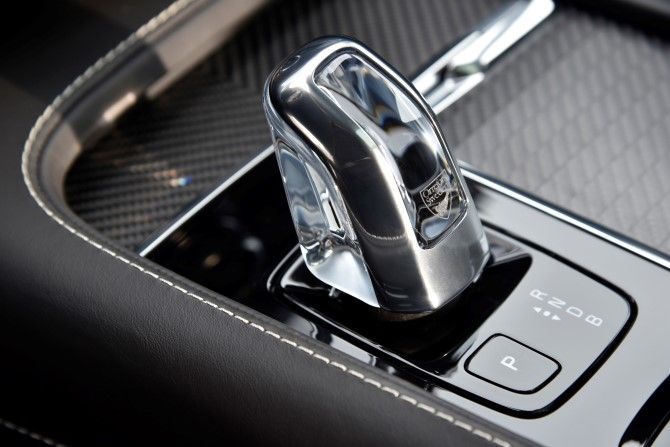 He didn't want to use the same sort of materials used by Bentley, which while posh, was a bit too traditional and more of the same with what's already done by other luxury brands.
It explained why Page elected to use Orrefors glass crystal as a gear knob for plug-in hybrid Volvos. It's not just a homage to Sweden's heritage in craftsmanship but also a great example of creative use of new materials in conjunction with opportunities presented by new technology, which in the case of plug-in hybrid Volvos, was the shift-by-wire gear knob.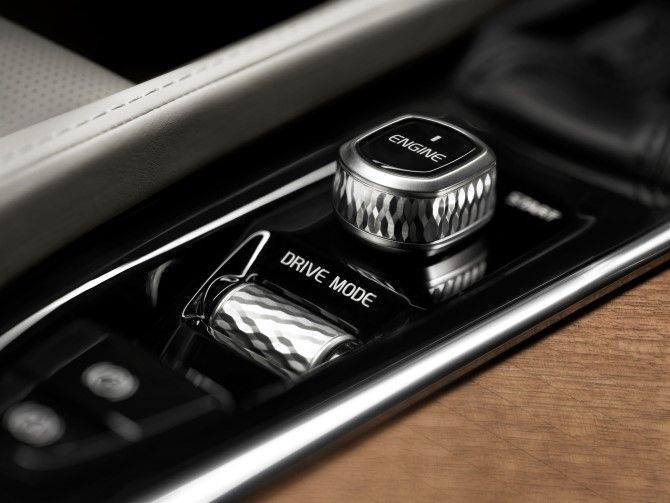 Where other brands use high gloss plastics and chrome bezel knobs, Volvo uses diamond-cut patterns, fine enough for a Bentley, but unique enough that it's distinctively Volvo.
Wood veneers and soft leathers are necessary in creating a luxurious cabin but Page gave these materials a new Swedish twist. Instead of using high gloss walnut wood that's commonly used by Bentley and Volvo's German peers, he took inspiration from Sweden's iconic wood cabins that dot their countryside and used linear pattern natural walnut driftwood trim.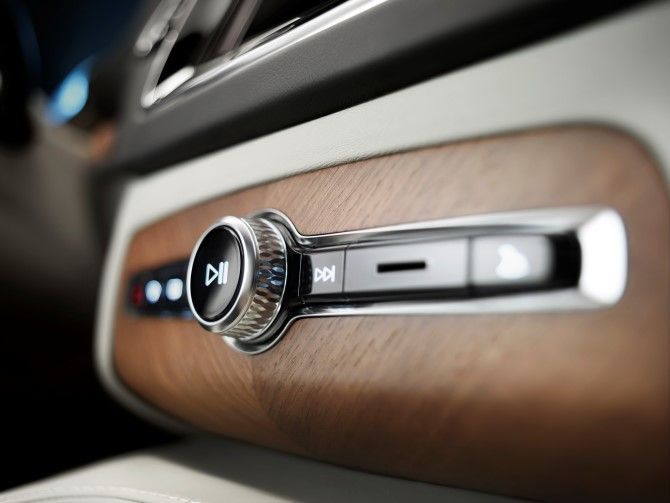 The result are the very natural looking wood veneers used by Volvo. These are truly one of a kind and not found in other cars. In Page's opinion, wood veneers should be used to finish a solid surface, not used a 2-dimensional decorative panel.
At the same time, Page took a page from Bentley's best practices, and replicated the same symmetrical-pattern between left- and right-side of a Volvo's cabin. None of its same-class German rivals pay this much attention to their wood trims. Most would simply side-stepped the challenge by using veneers with horizontal lines throughout.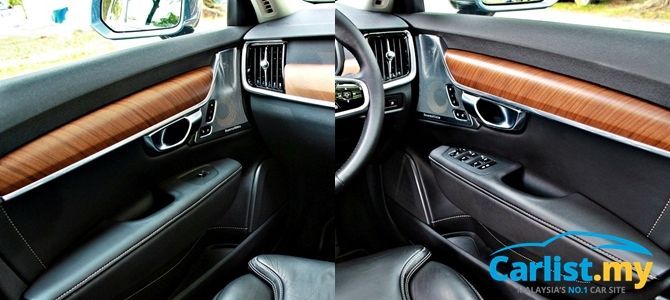 Where Page has done a much better job in Volvo than at Bentley was in integrating the infotainment with the rest of the car, removing all unnecessary switches and knobs. Where Bentley's infotainment screen was oddly hidden behind wood panel, swiveling out when needed but when it's out, the screen looked too out of place with the rest of car's classic style design.
At Volvo, Page was given a clean slate and he capitalized on it by creating a more harmonious looking interior, where the wood veneers and leather are in harmony with a large hi-tech Tesla-style touch screen console panel.
He removed as many buttons as he could, integrating all the functions into a large touch screen panel. The result is a very clean looking Tesla-like interior, but made with much higher quality materials.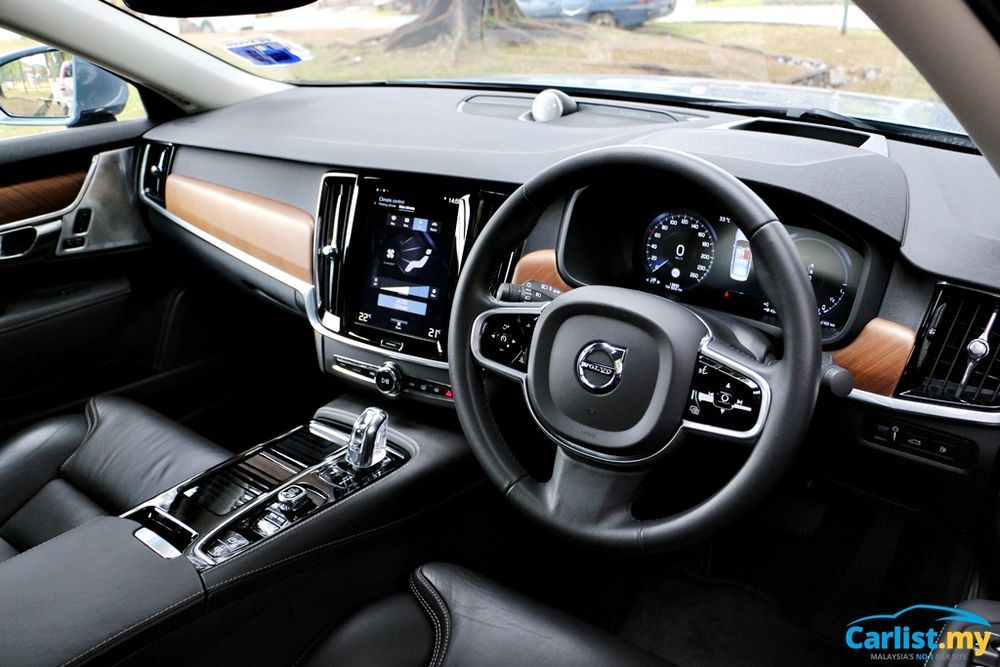 By having a clean surface devoid of clutter, Page was able to use the expansive surface to 'pull' all the elements of his design together, setting a positive tension around the centre of the dashboard, where all the vehicle's functions are controlled. The result is a design that's far better than any of his previous work at Bentley.
Noticed how the door handle and nicely detailed Bowers and Wilkins speaker on the door panel combine seamlessly into one metallic surface unit, separating wood veneer section from the leather wrapped portion of the door, and then compare that to the door panels of a Bentley Mulsanne, never mind a BMW 7 Series or Mercedes-Benz S-Class. To not recognize these as testaments of Volvo's leadership in interior design is to be brand snob that's still living in the old era.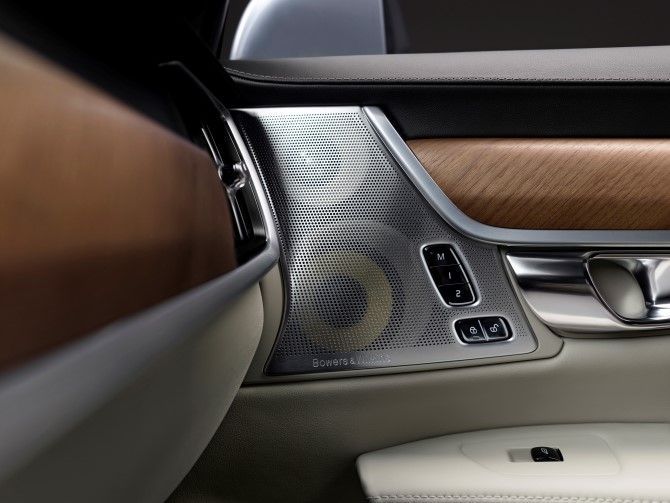 Step inside a Volvo's cabin, and you can clearly see where your money is spent.
Page once explained this in an interview with Car Design News, "I spend a lot of time with the team looking at the data and really analysing all our off-sets and gaps so that straight away you get a nice quality premium feel. Then, add in the Scandinavian materials and the kind of essence they are very good at capturing here – that cool unique look – rather than chasing the three brands from Germany, and we can have our own confident direction."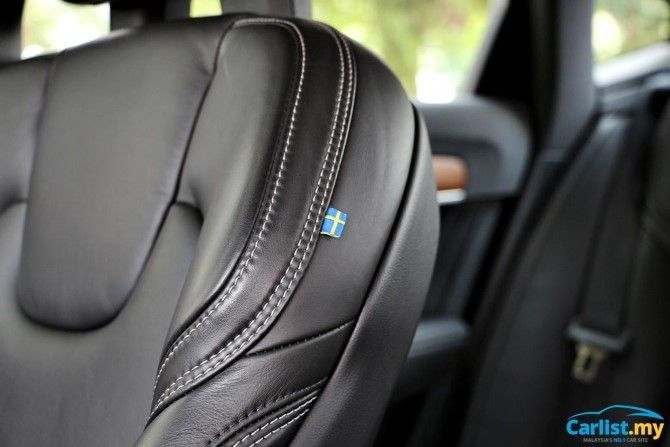 After nearly two decades of not having any credible alternative to the German trio of Mercedes-Benz, BMW and Audi, it is refreshing to see Sweden stepping up to the fore. It's time that consumers consider a Volvo alongside the traditional German trio.
---
---
---
Comments