Toyota Corolla Cross GR Sport & Hilux GR Sport coming to Malaysia?
Auto News It looks like the newly-launched 2023 Toyota Corolla Cross GR Sport AND Hilux GR Sport will be coming to Malaysia soon.
---
While UMW Toyota has not hinted anything just yet, these two particular models have been spotted on a number of advertising sites, particularly Mudah.my. Is this really the case?
Toyota Hilux GR Sport - est RM160,000?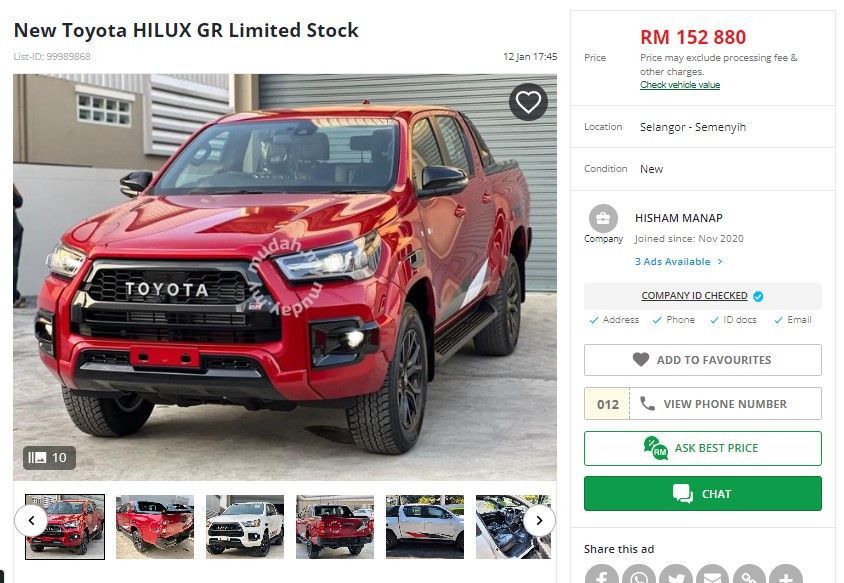 From what we can see, the photos posted by several folks on Mudah showcased the same truck from the Thai market. Priced around the RM160,000 mark, it seems like the right point considering that the current range-topping Toyota Hilux 2.8 Rogue is priced at RM152,880 (OTR excluding insurance).
If we are indeed getting the same Toyota Hilux GR Sport as the Thais, then it's basically just a sportier-looking Hilux 2.8 Rogue with GR-inspired body cladding, grille, and other bits and pieces to go with its GR Sport nameplate.
If we're lucky, we might get the Australian version which has a power boost from its 2.8-litre turbodiesel engine which produces 221hp and 550Nm - an additional 20hp and 50Nm compared to the current range-topping model we have here in Malaysia right now.
Toyota Corolla Cross GR Sport - est RM150,000?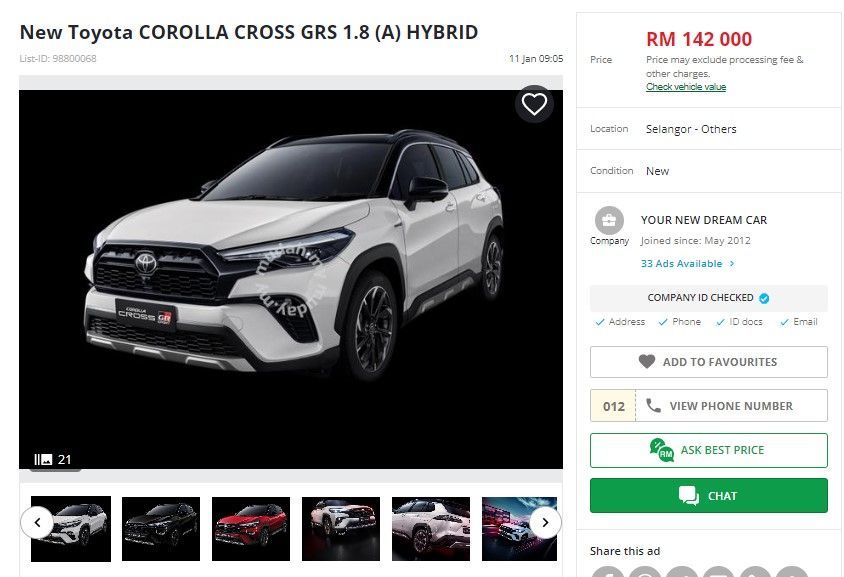 The other GR Sport model that has also been spotted in Mudah is the Toyota Corolla Cross GR Sport. More specifically, the Toyota Corolla Cross GR Sport hybrid, is also similar to what the Thais have right now.
Sportier front and rear fascias can be seen on the Corolla Cross GR Sport model together with a black roof and a set of 18-inch turbine-inspired alloy wheels. The insides also get the GR Sport treatment but for the Malaysian market, we'll just have to wait and see what the final specs are if or when this together with the Hilux GR Sport is officially launched.
---
---
---
---
Comments