Tun Dr. Mahathir: Korea, Japan, China Need To Open Their Car Markets To Proton
Auto News Proton is struggling right now because the government isn't doing enough to help Proton, which has to compete on unequal terms where Korean, Japanese and Chinese brands are allowed to export their cars into Malaysia, but not the other way around, says Proton's Chairman Tun Dr. Mahathir Mohamad.
"The Koreans protected their market. So does Japan, so does China. So what's wrong with us protecting our market?" said the Tun Dr. Mahathir in an interview with The Edge TV.
When asked how long the government should continue to protect Proton, Tun Dr. Mahathir replied, "For as long as they keep their market closed to us."
"There is no more protection now (for Proton). Foreign cars are given exemptions if they don't comply with our needs. If they don't comply with our needs they are given exemptions. Only we have pointed that there are 70 cars that are given exemptions, from not complying with Malaysian requirements, but Proton did not get any exemptions," he added.
Tun Dr. Mahathir did not elaborate on what these exemptions are but they are likely to relate to compliance with UN WP.29 (also commonly known as UNECE – United Nations Economic Commission for Europe) regulations for motor vehicle safety.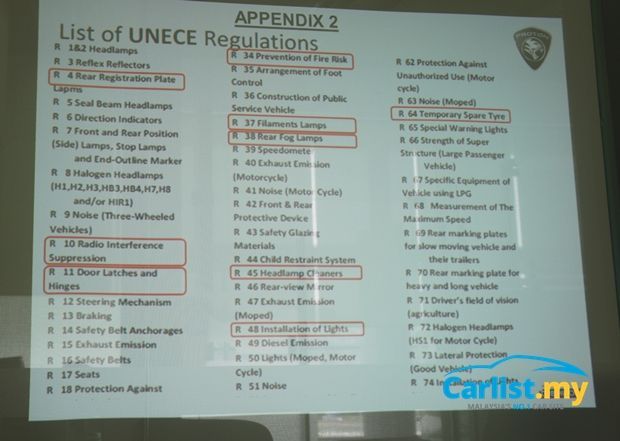 Since 1-January 2012, Malaysia has progressively implemented UNECE regulations but some manufacturers have problem meeting them due to the poor coordination between JPJ, which oversees the implementation of UNECE, and the Department of Environment and Ministry of Domestic Trade, which oversees the implementation of emission and fuel standards.
To summarise this rather complicated matter, what Malaysia is aspiring to achieve is equivalent to asking for a car with European safety standards, but paired to an engine and emissions control system that must be compatible with our 'dirty, third-world' Euro 2M fuel.
Few manufacturers are able comply with such an odd request. Our small market size further complicates matters. Hence the need for several brands to request for exemptions.
The other issue is that JPJ requires an independent laboratory to certify these vehicles' compliance to UNECE regulations. Japan and Korea does not have such requirements, and their governments accept internal testing results from the manufacturers themselves. So although the vehicle meets the necessary safety standards, manufactures might not have the necessary certification papers from an independent laboratory. Thus, the distributor in Malaysia has to foot the certification cost, which entails crash testing at least three vehicles, and the associated transport charges. You can imagine how much it will cost.
This explains the move by several brands to request for exemptions. An exemption does not necessarily mean that the car does not meet the necessary standards, but it is more like a request to JPJ to accept internal testing results that have already been submitted to authorities in Japan or Korea.
Back to Proton, Tun Dr. Mahathir also lamented that "Malaysians are campaigning against Proton."
He then went on to explain that Proton will not produce cheap, low quality cars, and will only make cars that are as good as imported ones.
Related:
New range of Proton engines coming
Tun Dr. Mahathir also hinted that Proton will soon introduce a new range of engines.
"We also want to produce cars which are compliant with Euro-6 (emission standards) in the near future. We will do that, we can do that, we have the technology. It will cost a little bit more but then Malaysians always expect a poor quality car, selling cheaply, that is not Proton anymore, we have a different idea," he said.
The current range of Proton engines, including the latest VVT engine fitted to the Iriz, only complies to Euro-4 standard, but can be further developed to meet Euro-5.
Starting 2015, countries in the European Union have already phased in the most stringent Euro-6 standard.
Is It True That Korea, Japan and China protect their local car manufacturers?
Yes and no. It depends on how you define protectionism. All the three countries above are key trading partners of our world, so outright protectionist methods like import quotas (analogous to our AP system) are illegal there.
However, the governments of these countries have progressed to a stage where they no longer rely on crude methods to protect their local industries. Instead, they use much more sophisticated means to protect their local car manufacturers. Safety and environmental concerns are commonly used as platforms to thinly disguise their protectionist intentions.
Technically, most of the measures mentioned here cannot be considered as a protectionist policy as they apply evenly to all manufacturers. Of course, they are carefully designed in such a way that it does not inconvenient the domestic manufacturers.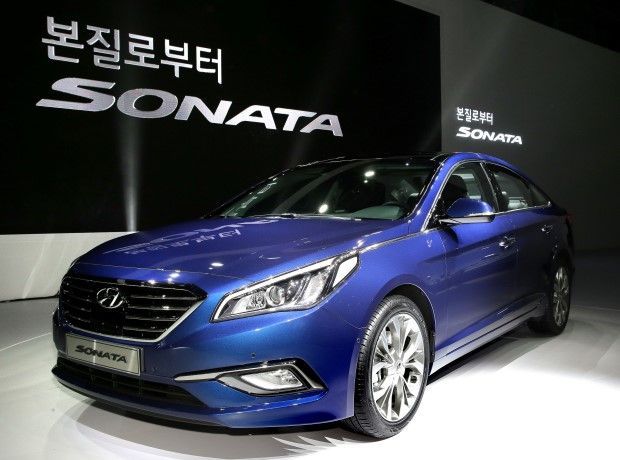 Korea for example, requires all foreign cars to provide certification papers in Korean language, conducted under Korean testing standards. This implies a need for foreign car manufacturers to retest their vehicles, often at a very high cost. For Korean manufacturers who will be doing their certification in Korea anyway, this is not an issue.
Up until the early 2000s, the Korean government even limited airtime for TV commercials for foreign car brands, and construction and expansion of car dealerships selling foreign cars would require government approval.
All that only changed when Korea signed a Free Trade Agreement with USA in 2012.
Related: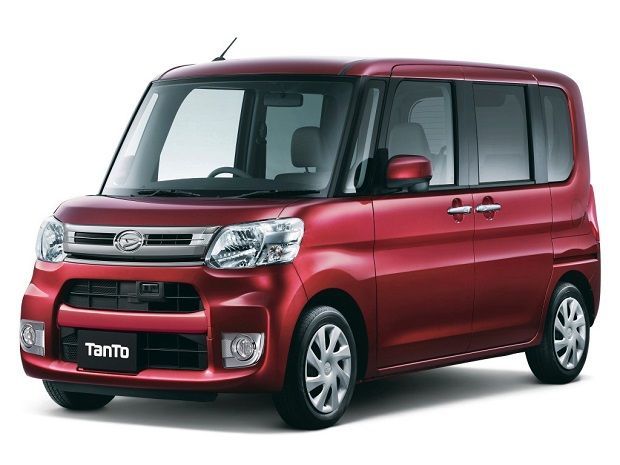 Meanwhile Japan uses the Kei car regulation (minicars below 660cc) to carve out a profitable, high volume market for its domestic manufacturers. The peculiarities of a 'kei' car's dimensions and engine size meant that such cars can only be marketed in Japan's unique driving environment, so it is very unlikely that a foreign company would want to build a car of such specifications, and sell it in Japan.
The 'kei' segment is the largest car segment in Japan and while the regulations doesn't say so, it is in reality a Japanese brands-only market. Profits derived from this segment are then channelled into the development of larger, global models which are then exported all over the world.
Foreign cars sold in Japan will also need to comply with other peculiar requirements like compliance to domestic safety standards for items like fuel tanks. Often this mean that that foreign cars imported into Japan will need to have these parts replaced.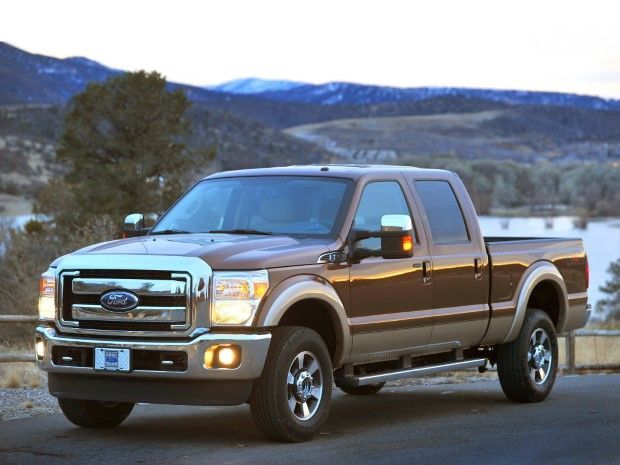 It's the same in the USA – supposedly a champion of free trade. Pick-up trucks are the most profitable segment in the US and imported pick-up trucks are slapped with a hefty 25 percent import duty. The US argues that manufacturers who build their trucks in USA will escape the tax, but such large trucks have little market potential outside the US so not many manufacturers would have the resources to develop and sell a US-only truck. Toyota and Nissan are the only two foreign pick-up manufacturers in the US (Honda Ridgeline is classified as a car).
The fuel economy and emission standards in the US are also carefully drafted to be more relaxed on pick-up trucks, indirectly creating a market for these unncessarily large pick-up trucks.
The US's domestic FMVSS safety standards also meant that many cars must have their safety restraint systems (seatbelts, airbags), rear-view mirrors, bumpers, turn signal lights changed to US-standard types before they can be sold there.
The vehicle's instrument panel must also be changed to read in imperial units - miles and gallons. Likewise, the vehicle's certification papers must all be changed to read in imperial units.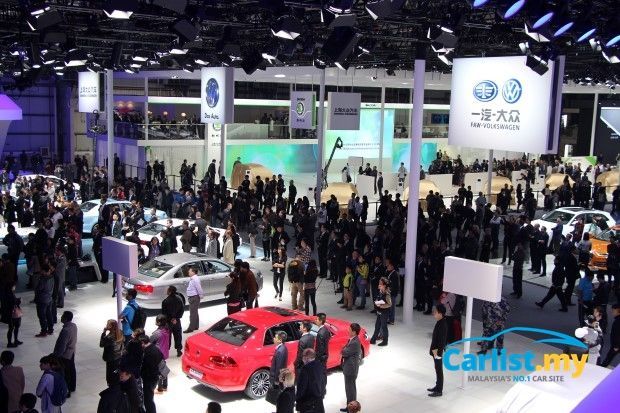 In China – it's pretty simple. It's a centrally planned economy and nothing happens without the approval of the government, so foreign car makers will almost certainly have to partner with a state-owned company. And this being China, there is never a shortage of state-owned companies to partner with.
Over in Germany, the so-called 'Volkswagen Law' protected Germany's biggest carmaker from a takeover bid by any foreign party. The law was only removed in 2013 after a longstanding legal tussle with other members of the European Union.
In short, yes, one way or another, governments from around the world still protect their local industries, but they do so using much more sophisticated means.
This is 2015 so to reintroduce the methods used by Malaysia to protect Proton in 1985, the path that Tun Dr. Mahathir appears to be hinting at, no longer works. To argue that Proton needs protection to survive would not gain any support from taxpayers, many whom felt that 30 years is enough.
However swinging to the other extreme, that of supporting an absolutely open market, would be foolish because as we have explained above, none of the developed countries with a vested interest in manufacturing practices a truly open market.
Everyone has to up their game. Not only must the cars be sophisticated, but the methods to protect our domestic industries must also be more sophisticated.
---
---
---
---
Comments