 The World of Formula One was abuzz with the news of Sebastian Vettel leaving Ferrari yesterday. The four-time World Champion's contract expires at the end of this year and a joint statement was issued by both parties stating that it would not be renewed.
"In order to get the best possible results in this sport, it's vital for all parties to work in perfect harmony. The team and I have realised that there is no longer a common desire to stay together beyond the end of this season." said Vettel.
For Vettel who joined Ferrari in 2015, his departure will be ambition unfulfilled. He made no secret that Ferrari was his dream, he grew up idolising fellow German Michael Schumacher, who won five of his seven world titles with the Scuderia.
For fans of the sport though this news does open up some juicy possibilities.
Charles Leclerc is undoubtedly Ferrari's darling at the moment having signed a contract extension on a new five-year term last winter.
He'll have Carlos Sainz Jr. for company in 2021 and 2022
It's just been confirmed that Sainz Jr. will replace Vettel so we will have a Leclerc - Sainz Jr. combination. It's positively titillating, it just might be the spark that Formula One needs to bring back TV viewers and fans to the races. Both young, hungry, fast, with a point to prove. If we are to believe that there will be no team orders and that they will be allowed to race, can you imagine the racing we'll get to watch?! There's bound to be fireworks on the track too, maybe even off. Dare I liken the LeClerc - Sainz Jr. potential partnership to Senna - Prost? I dare say I do!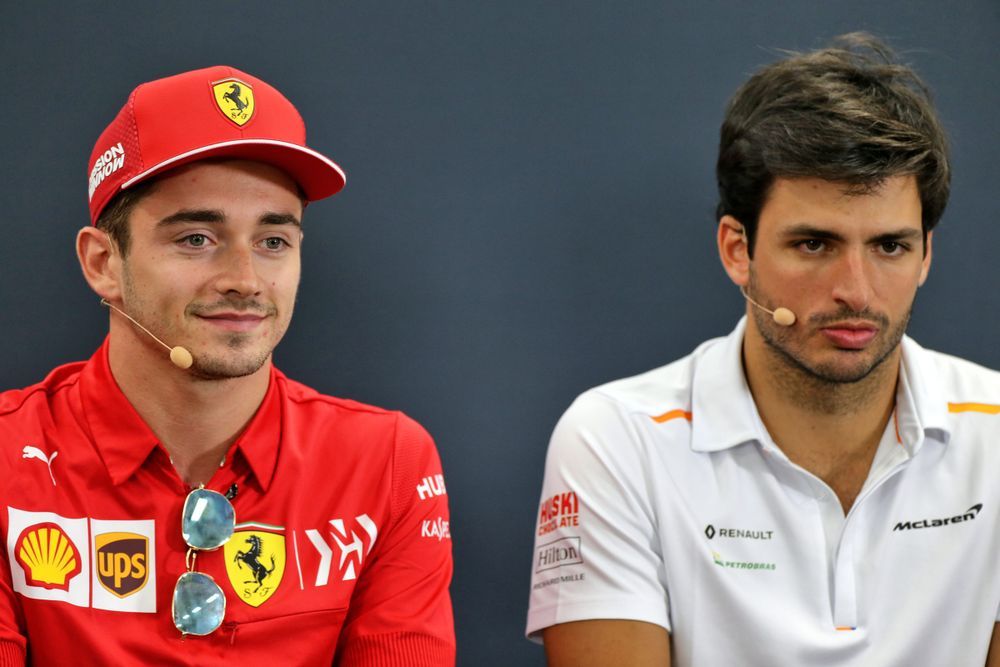 Image credit essentiallysports.com
What of Vettel?
Toto Wolff, Team Principal at Mercedes had this to say when questioned about Vettel's departure from Ferrari, "Hamilton and Bottas are still at the forefront of Mercedes' plans – but Vettel's impending departure from the Scuderia is too big to ignore."
Bear in mind that both Hamilton and Bottas are out of contracts at the end of the year. It is highly likely that Lewis will put pen to paper on a new deal. He's often described Mercedes as his dream team and to be fair there really isn't another team on the grid currently that can give him a race winning car save for perhaps Red Bull but they've got Verstappen and the talented Albon on board. Both solid prospects. Bottas on the other hand has only been handed year-on-year extensions on his contract at Mercedes. Hardly a sign of faith in his capabilities. Will Mercedes have the cojones to let him go and take Vettel on?
That of course brings us to the potential of a Hamilton - Vettel partnership at Mercedes. Vettel will be 33 this year meaning he's in the twilight of his F1 career and a move to Mercedes will allow him the chance of adding on to his four world championships. From a commercial standpoint Vettel is also a much more attractive proposition to sponsors compared to Bottas. He's enigmatic, funny plus comes with a huge German following. He would be the perfect balance to Hamilton's often serious, sometimes unapproachable demeanour. Would he mind being number two though? Well, if he wants to end his F1 career with another world championship, he will have to.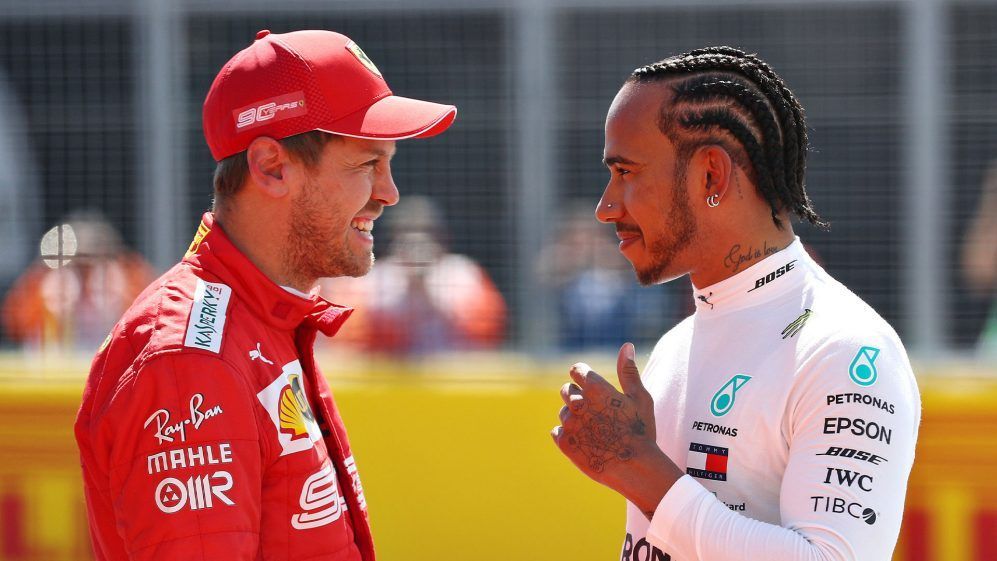 Image credit formula1.com
Leclerc/ Sainz Jr. vs Hamilton/ Vettel - A battle of the new contenders vs the old guard.
Now that I am looking forward to!
---
---
---
---
Comments