VIDEO: Protesters Turn Violent On Uber Partner Cars In Mexico City
Insights In the area of Penon de los Banos near the Mexico City International Airport, disgruntled individuals banded together and descended upon several vehicles operating with Uber. The confrontation escalated, leading to aggression and damage to the cars.
The crowd in question comprised mostly of taxi drivers, together with their family and friends. According to Mexican publication Jornada, their resentment stemmed from what they perceive to be unfair competition that has reduced incomes.
They attacked the cars by pelting them with stones, sticks, eggs, and flour, with some even using a metal rod and another a large rock that smashed through a rear windshield.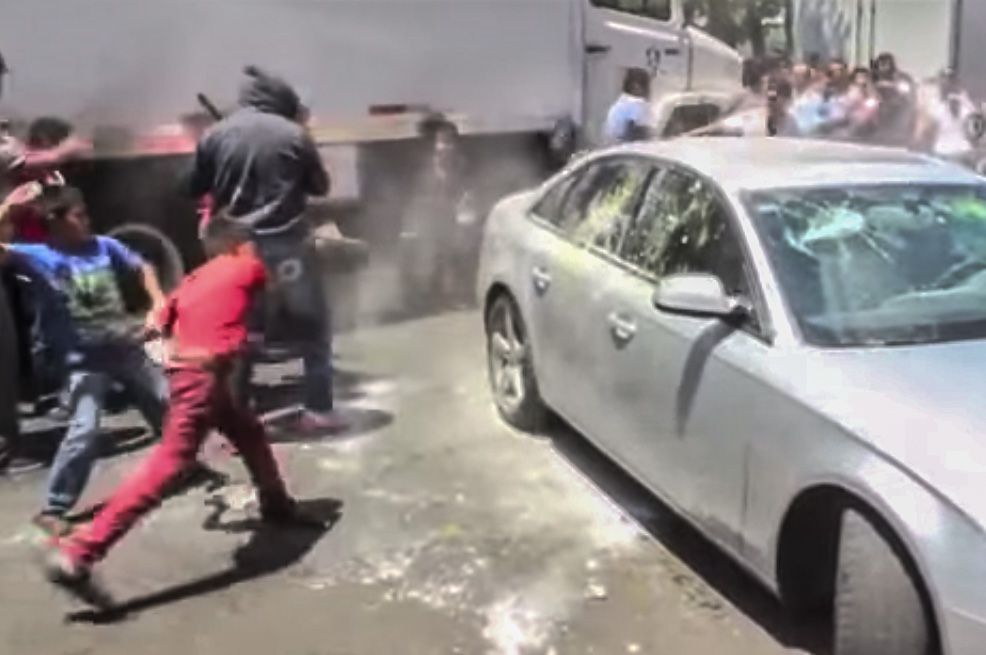 Barajas Antonio Gomez, local leader of the Benito social movement, said that because Uber is allowed to operate "without being disturbed", it affects the areas that taxi drivers use the most to generate fares.
Uber has responded with the statement: "What happened is a serious attack on freedom and the right of all to make a living with dignity. All Mexicans have the right to freely decide how we move around our city. In Uber we work just to offer safer and more reliable mobility options for citizens. Events like this are completely unacceptable and we hope that the authorities will act to justice."
---
---
---
---
Comments