Volkswagen Liquid Power Kit: Keeping Your Car Tip Top Without Spending A Bomb
Insights Buying a car is no laughing matter as it is one of the biggest and costliest decisions which we have to make in our lives, and what is even more important than buying a car is maintaining it properly.
Well, if you happen to be a petrolhead, you may know what to do and how to make sure that the car, especially the engine, is constantly in good shape. But what if you're not an expert?
Keeping your car in its best shape requires both regularly scheduled maintenance and the occasional preventative measure, but does that mean that you have to spend a lot of money? Do you only use premium products? What fluids do you have to change regularly?
Luckily for Volkswagen customers in Malaysia, the Volkswagen Liquid Power Kit is here to save the day.
Costing only RM169, the Volkswagen Liquid Power Kit package comes with three fluids: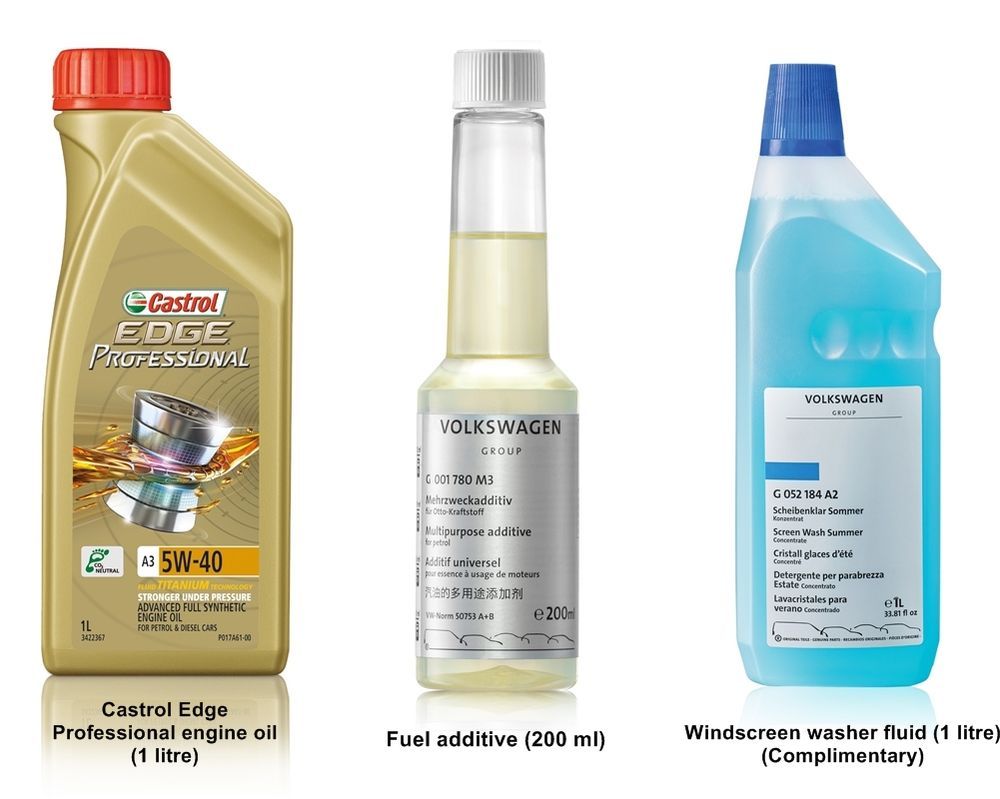 1) Castrol Edge Professional engine oil (1 litre)
High performance engines tend to consume engine oil over the course of their operation – it's an unavoidable, inalienable truth.
As your oil vaporizes and leaves the engine, the level of engine oil slowly drops, and if you've been pushing your car hard chances are your engine may start running a little low on oil. The extra one litre bottle of Castrol Edge Professional engine oil might be just what you need to tide the engine over before a scheduled service.
2. Fuel additive (200 ml)
Every petrol company boasts about their additive package, but every now and then it pays to use a little more to really help clean out your injectors and valves. The fuel additive that Volkswagen is offering just needs to be mixed in with your tank of petrol as it runs through during normal driving, helping to keep your fuel system working and free of gunk.
3. Windscreen washer fluid (Complimentary 1-litre)
Iit's an often-overlooked aspect of maintenance that many won't realize is missing until you absolutely need to wipe your windows. The windscreen wiper fluid is designed to remove grime and dirt that normal water is not able to. It also helps to lubricate the wiper blades for a smoother and cleaner wiping action.
So what are you waiting for? If you own a Volkswagen, drop by an authorized service centre to pick up your Liquid Power Kit.
---
---
---
---
Comments