Volkswagen Mk7 Golf R Review – How Volkswagen Made Our Driver's Car of the Year
Insights 'Objective scoring' is the short answer as to how the 2015 Volkswagen Golf R became the first ASEAN Car of the Year's (ACOTY) "Driver's Car of the Year", even though the parameters of judgement for a category such as this might be a little, subjective. After all it isn't about speed, power, features, or value for money that defines a "Driver's Car", it is those qualities that are quantifiable only to the driver and defines greatness.
What does come as a surprise is the Volkswagen Golf R's triumph. A marked win over the delectable Renault Megane RS265 and the utterly loveable Ford Fiesta ST, two cars that figure highly in nearly every judge's "want to take this home and keep it forever" list of cars.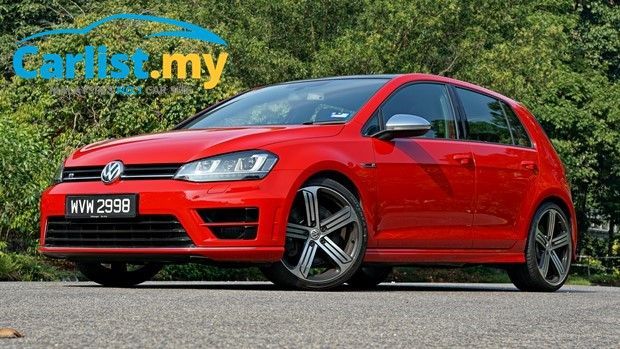 If you know Volkswagen's track record of performance hatches, their hot hatch buck usually stops at the Golf GTI. Of course there has always been a higher-horsepower four-wheel drive version that sits above the GTI since the Mk4 Golf R32. But it just wasn't what you describe as the better 'Driver's car'. Even the ludicrously fast Mk6 Golf R, the first official Golf from Volkswagen's newly minted motorsports division – R GmbH – was strangely unexciting and a little emotionless, compared to the Golf GTI of its time.
As such initial expectations of the Mk7 Golf R only went as far as the performance figures quoted on the spec sheet, which are impressive for Volkswagen's ultimate hatchback.
Volkswagen Mk7 Golf R Specifications
Price: RM291,888
Engine: 1,984cc, 4-cylinder turbocharged petrol
Power: 280hp @ 5,700-6,200rpm
Torque: 380Nm @ 1,750-5,600rpm
Transmission: 6-speed dual-clutch, four-wheel drive
0-100km/h: 5 seconds
Top Speed: 250km/h
Combined Fuel Consumption: 6.9L/100km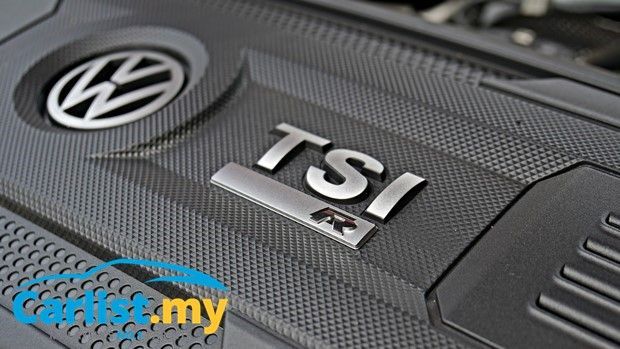 Under its hood, the new Golf R uses Volkswagen's proven 2-litre EA888 powerplant, hailing from the same engine family that is used in the Golf GTI. Only in the Golf R, power has been bumped up to 280hp and 380Nm of torque. 60hp and 30Nm more than what the GTI packs, knocking its 0 to 100km/h times down by 1.5 seconds to 5 seconds flat.
Mind you that this 280hp figure is for the Malaysian version, which had to have its power figures trimmed to suit the fuel in this part of the world. In its normal state of tune for European countries the Golf R would be clocking in 300hp and a 0 to 100km/h time of 4.9 seconds. Not that this 0.1 second and 20hp deficit would be an issue, as even with 280hp on hand, the Golf R is already rabidly fast.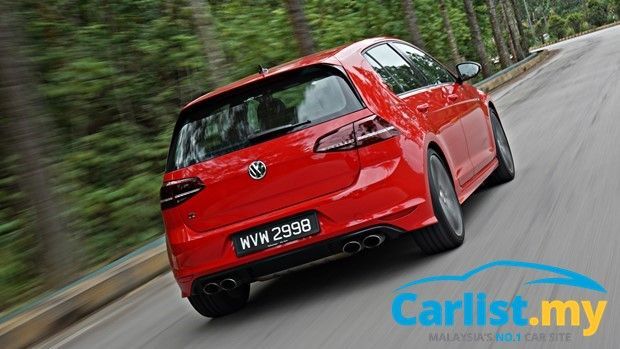 Acceleration in the Golf R is simply breath taking, as it picks up speed with frightening ease. The engine has an immense mid-range punch, and even as you cross over its initial low-end torque surge, the Golf R's engine has a propensity to keep on going with no pause or signs of relent as closes in on its 6,000rpm red line. The six-speed dual-clutch transmission on the other hand is flawless with its lighting quick changes and well-spaced ratios.
R GmbH certainly had beefed up the acoustics to deliver the right notes to accompany its new power delivery. At idle the Golf R sounds menacing with a gruff growl. Wind the engine up and from 4,000rpm that engine note turns feral, with a racy audio audacity that sounds like the engine was lifted wholesale from a race car. An absolutely gratuitous racket.
Four-Wheel Traction, Without Four-Wheel Drawbacks
Normally the idea of packing a four-wheel drive system into a small hatchback platform doesn't sound like a great recipe. After all a four-wheel drive system is heavy, and unless you have more than 300hp at your disposal, the added mechanical bits will dull the power and its weight will blunt its edge.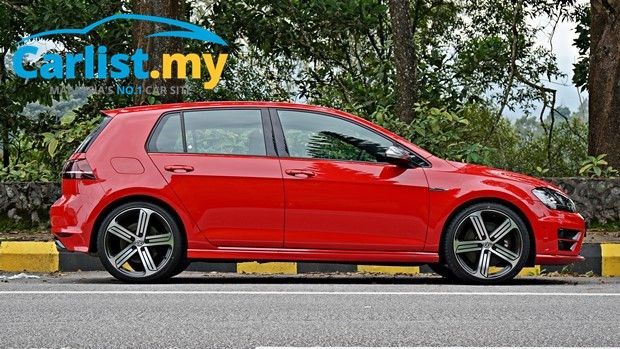 Not so in this. With a new fifth-generation Haldex coupling added to its 4MOTION all-wheel drive system, the Golf R is able to go from being a fully front-wheel drive car when coasting or cruising, to all-wheel drive in a fraction of a second. And should the system deem it necessary, all power from the engine can be redirected to the rear wheels alone. With this lightning quick juggling of power between all four wheels, the Golf R not only has massive reserves of traction on hand, but more importantly, it doesn't feel inert.
R for Revelation
While speed and traction were the qualities of its predecessor's calling card, this Mk7 version feels so much more alive. Where the Mk6 Golf R was a ground-hugging cruise missile bred for autobahn miles, this feels built for alpine passes.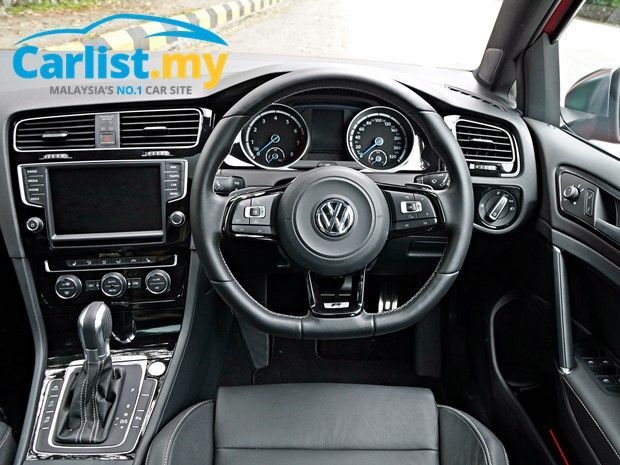 Though Volkswagen says the Golf R comes with a quicker steering rack with a progressive steering gear ratio that increase the weight the faster you go, I have to say it is one of the best steering of its kind. The transition in steering weight is imperceptible, with an immediate and precise nature.
On tight winding roads, the Golf R doesn't feel like a four-wheel drive car, the front end reaction isn't blunted nor does the whole car feel as though it is bogged down by unnecessary weight. It is amazingly light on its feet, with sublime adjustability in the corners, and imbued with a playful nature that makes the firepower of its 280hp boast feel present and yet accessible. It isn't just an overpowered hot hatch, but one that gives you the confidence to make the most of its power and involves you in the experience.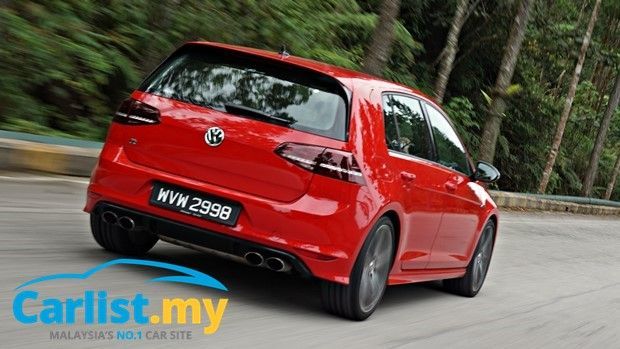 All that power is also kept in check by Volkswagen's XDS+ electronic differential locks that now boasts a wider operating that is effectively kills any hints or understeer, and improves steering precision. There is even an "ESC Sport" mode, which delays the ESC intervention so that you can induce some mild antics before the safety net draws you back into line. However, if you are feeling especially adventurous, the Golf R's stability control can be fully deactivated, leaving you, the car, and all 280 of its ponies at your disposal. Though considering the pace and amount of grip the Golf R is capable of, we would only recommend trying that out on a closed circuit.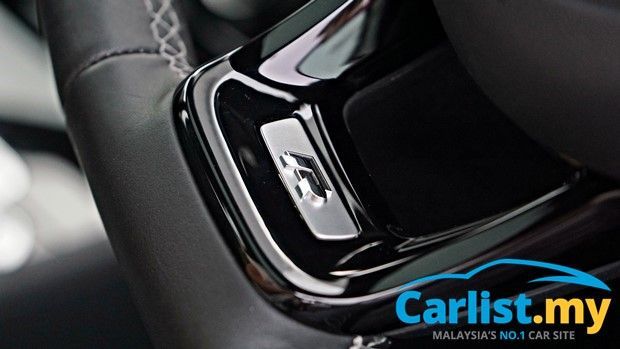 With the addition of the Dynamic chassis control (DCC) system fitted to the five-door Tech Pack equipped model, the R's suspension can be adjusted between three settings, "Comfort", "Normal", and "Race". In "Comfort" the R has a rather cushy and controlled ride, and though "Normal" is on the firmer side of things, the ride doesn't feel wearisome nor jittery on imperfect public roads. "Race" on the other hand stiffens up the dampers leaving no play in the suspension for any roll or suppleness in its ride.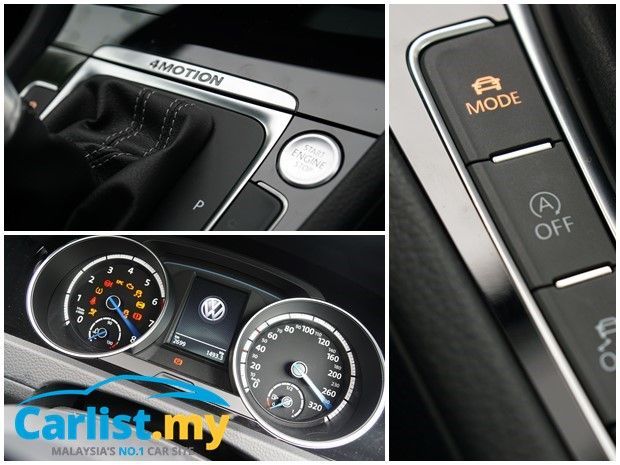 That being said, while the DCC gives plenty of settings for drivers to adjust the car's settings to suit their individual needs, with adjustments for steering, suspension, and throttle response, choosing the correct Drive Mode can be troublesome. The DCC offers five Drive Modes, "Comfort", "Normal", "Race", "Eco", and "Individual", which is only selectable from the centre touchscreen on the dashboard. And switching between one of five modes while on the move is especially tricky. Whatever happened to the good old physical switch that allows you to cycle through the settings without looking?
Turned up to Eleven yet Dressed to the Nine
At RM292,000 the Golf R is very pricey, and it is hard to justify shelling out the price of a nice German premium sedan for a hatchback. On the flipside, the Golf R doesn't look like the sort of loutish discount hot hatch for 'wannabe' youngsters to show off.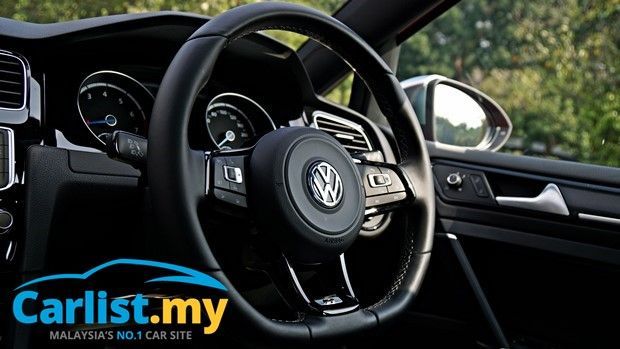 Instead the R adopts R GmbH's subtle signature styling such as an understated silver grille stripe, silver door mirrors, blacked out taillights, and tiny black R badges. The Golf R looks and feels like a grown up hot hatch that exudes a restrained image hiding its weapons grade substance beneath an elegant veil. The only jarring addition to the Golf R is the adoption of dual twin exhaust pipes, which ruins the subtly. I'd much prefer the predecessor's mid-mounted twin tail pipes, but that is a personal preference.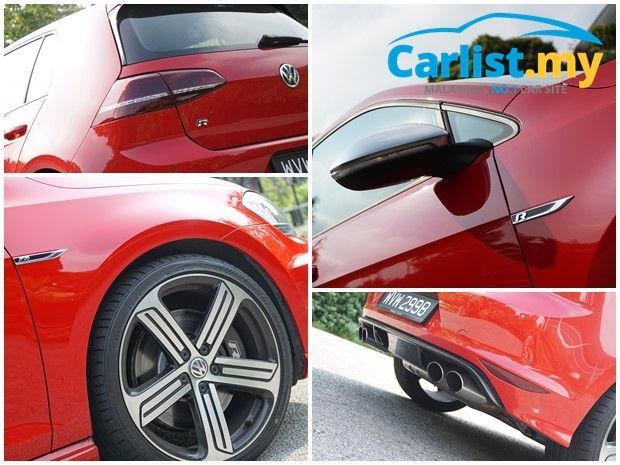 That classiness is continued in the cabin where it is trimmed in dark leather, with high-gloss black panels and blue highlights. That being said, while the bolstered front seats offer good support, we did pine for the old semi-bucket seats that the predecessor had, even if it meant having to scale its tall and often prohibitive side bolsters when it came to getting in and out of it.
Besides the fancy front furnishings, the rest of the Golf R is as usable and practical as the standard Golf, with ample legroom and headroom for rear seat occupants. There is ample space in the boot too that can easily swallow the weekend luggage for five.
Conclusion
Often the term "Driver's Car" means there is some sort of compromise fitted in its clause. It might be a lack of comfort, a trait of inconvenience, or several hundreds of reasons that is hard to justify its price when there are many other more comfortable and convenient choices out there. The Volkswagen Golf R is not only without compromise, it doesn't seem to lack merits when it comes to the driving experience.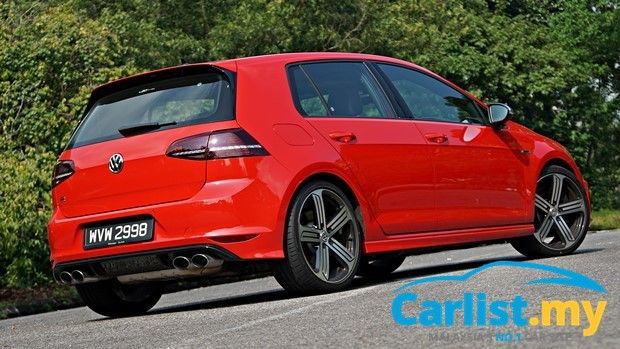 Yes a manual would have made it even better, as is the case with its closest rivals in its ACOTY class, the Renault Megane RS265 and the Ford Fiesta ST. But the dual-clutch is supremely competent, which helps us keep our heads focused on making the most of its 280hp on hand. And furthermore Volkswagen's R department has managed to weave in its Golf the focus and capability of RenaultSport's Megane, as well as the sheer bravado and interactivity of the Fiesta ST, and topped it off with a near endless reserves of power.
It might lack the Megane's ability to deliver the exhilaration at 10/10ths of its performance and track-proven robustness, but the Golf is able to match 9/10ths of the French car's thrills and counters it with a broader range of abilities such as better high speed stability and cornering traction.
Exciting, fun, and absolutely brilliant on any given road. A car that most judges would agree, that if they had to live with only one car, this would be it. And I too have no case to argue against a verdict like that.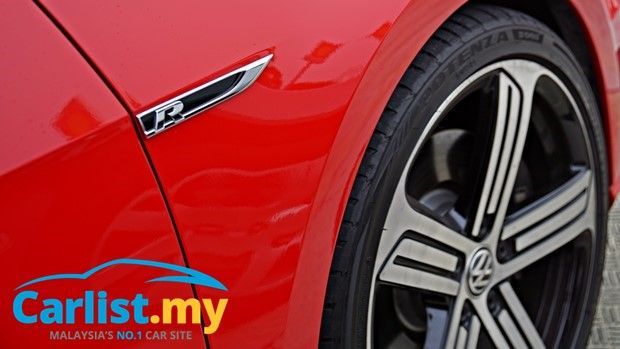 ---
---
---
---
Comments