Volkswagen Planning Big Moves To Electric Power, Natural Gas Propulsion
Auto News When it comes to the future of powertrains, many companies are looking towards electrification- whether this comes in the form of partial electrification in hybrid models or full electrification with electric cars. Volkswagen intends to follow this trend (a wise choice after dieselgate), and they have started to develop and launch a range of products that cater to this. At the 38th Vienna Symposium last week, Volkswagen presented two vastly different, but equally feasible solutions.
The first up is a system that allows for high speed coasting with the engine off, which takes the coasting functionality of a car even further. Coasting with the engine uncoupled and at idle is nothing new as most luxury cars can do this in their respective "Eco" modes, but this new system goes a step further by shutting down the engine. Volkswagen claims an improvement of 0.4 litres/100 kilometres versus a conventional powertrain, and 0.2 litres/100 kilometres versus current coasting systems.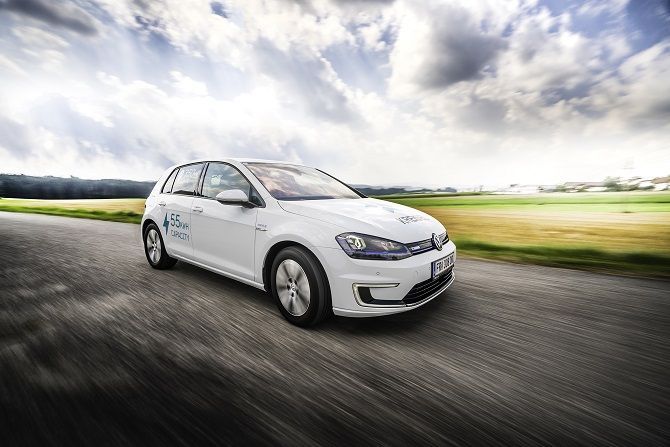 This is done through the use of a larger battery pack that supplies the cabin and systems with electronics even while the engine is off, and will be found in their Golf TSI BlueMotion which will launch this summer. Think of it as a hybrid car without the electric motor, but with all of the efficiency improving systems. As for their electric posterchild, the e-Golf also receives a power and torque upgrade with 20 more up and 20 more Nm than before.
It's interesting that while companies like Hyundai are developing platforms that are capable of taking electric powertrains in addition to their conventional and hybrid counterparts, Volkswagen is keen to push their dedicated electric-car platform; we will see the first of these models in 2020, with a completely new drive system and connectivity architecture. It will be interesting to see what happens to other electric models in Volkswagen's range as these new dedicated models are introduced, much like the Honda Insight in relation to Honda's other Hybrid products.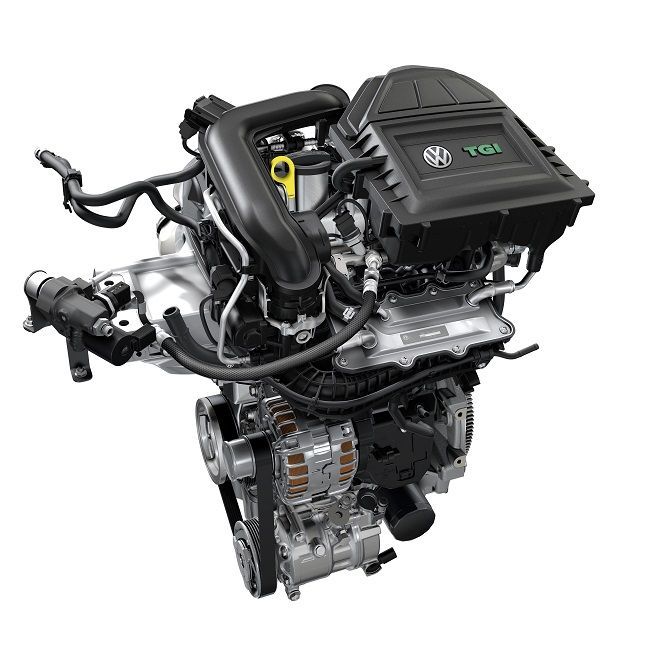 The other half of Volkswagen's strategy for reducing emissions is one that involves natural gas. CNG (compressed natural gas) is nothing new, although the focus now is to shift from fossil-fuel based CNG and move to sustainably-produced CNG, whether that's from agriculture or otherwise. It also helps that sister company Audi has started to push their e-gas renewable CNG substitute into the energy network, helping to reduce emissions and providing a guilt-free energy source.
On display was also a CNG engine from Volkswagen, in the 1.0-litre 3-cylinder form. Known as the 1.0 TGI engine, it represents the new engine specification for the small car class in the Volkswagen Group. It also happens to be flexible in fuelling, being able to run on either CNG or regular petrol- although our taxis over here have been doing that for decades with varying success.
---
---
---
---
Comments