Volkswagen and Nvidia Join Forces To Develop AI Co-Pilot Technologies
Auto News Volkswagen and Nvidia have joined forces to jointly develop Artificial Intelligence and 'deep learning' technologies for a new generation of intelligent Volkswagen vehicles.
Volkswagen CEO Dr. Herbert Diess added, "Artificial intelligence is revolutionizing the car. Autonomous driving, zero tailpipe emission mobility and digital networking are virtually impossible without advances in AI and deep learning. Combining the imagination of Volkswagen with NVIDIA, the leader in AI technology, enables us to take a big step into the future."
A preview of these technologies is found on Volkswagen I.D. Buzz concept vehicle – which will include "Intelligent Co-Pilot" capabilities, which adds convenience and driver assistance systems based on processing sensor data from both inside and outside of the car.
These systems can be enhanced throughout the life of the vehicle via software updates and can gain new capabilities as further developments are made in autonomous driving. Thanks to deep learning, the car of the future will learn to accurately assess situations and analyse the behaviour of others on the road, enabling it to make accurate and correct decisions.
Using the Nvidia Drive IX 'Intelligent Experience' platform, future vehicles will include AI-enabled features such as facial recognition for unlocking the vehicle from the outside, driver alerts for bicyclists, gesture recognition for user controls, natural language understanding for voice control, and gaze tracking for driver distraction alerts.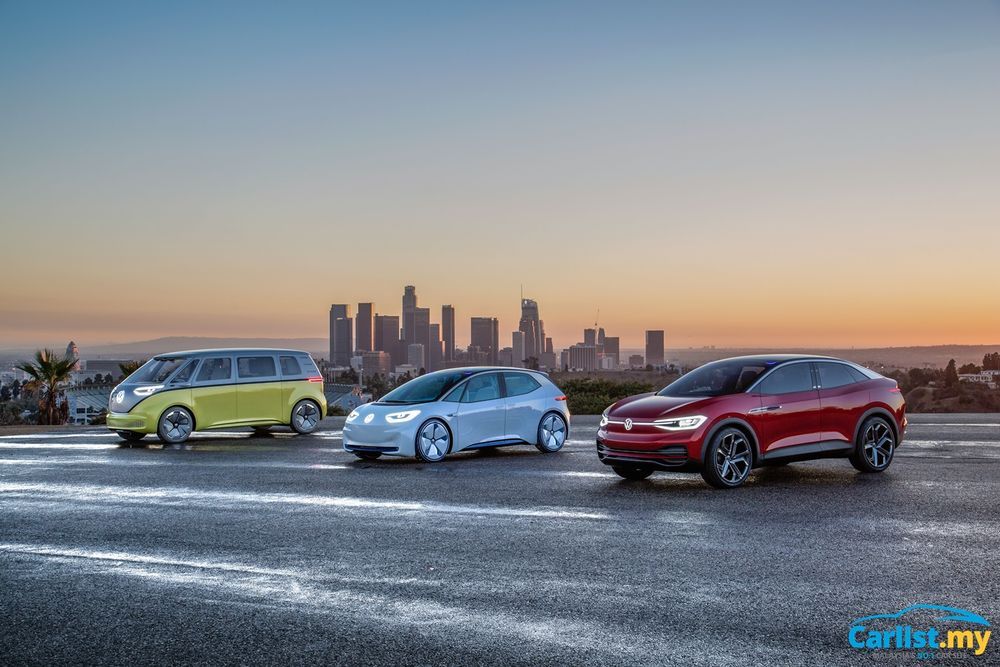 The I.D. BUZZ, first unveiled at the 2017 Detroit Autoshow, is an all-electric concept from Volkswagen's I.D. family, which also includes the I.D. and I.D. Crozz concept vehicles.
The I.D. Buzz is a retrospective concept, inspired by VW Microbus (or Kombi) from the 1950s, based on the new MEB (Modular Electrification Toolkit) platform that is consistently geared towards zero-tailpipe emission and digital mobility.
Using a battery that is integrated flat in the chassis floor, and a compact drive system, MEB-based vehicles offer a generous and highly variable interior which can integrate technologies that will be commonplace for electric compact car segment in the future, such as an augmented-reality heads-up display.
Models based on the MEB architecture are planned to offer the very latest driver assistance systems, geared towards different levels of autonomous driving. MEB-based electronic systems will also be gradually introduced to vehicles with conventional drive systems that are based on the VW's MQB architecture.
---
---
---
---
Comments