Volkswagen Rolls Out Sexier 320PS Arteon R, Shooting Brake
Auto News The VW with the most curb appeal has just been refreshed (didn't take long). There's also a fast Arteon R and more spacious (still sexy) Shooting Brake.
---
Malaysians haven't even had a chance to make up their own minds about the original Arteon, and already Volkswagen of Wolfsburg has unveiled an updated version. But at least this story doesn't stop at a facelift. There's also a wagon body style (Shooting Brake) as well as the much rumoured Arteon R performance range-topper to round out the 2021 update.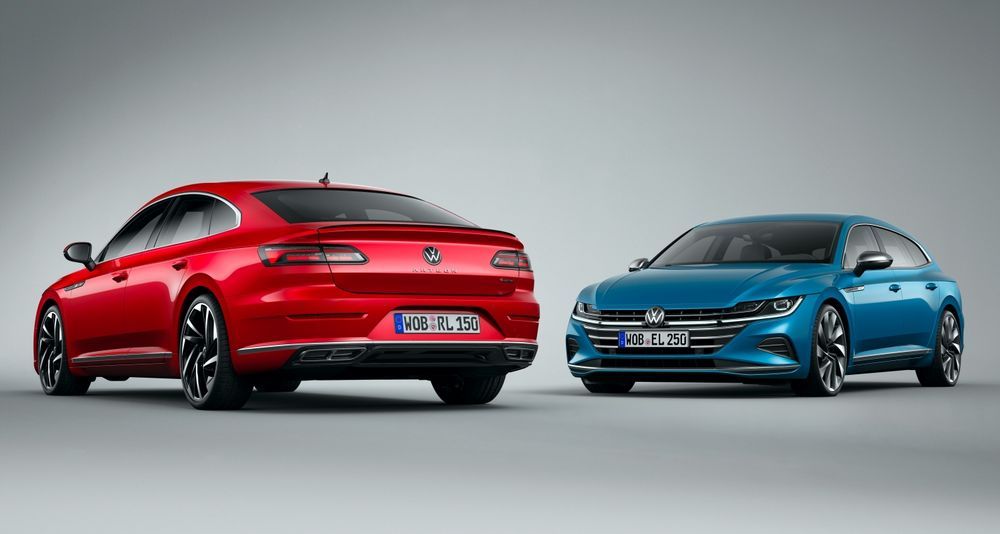 Styling changes first, which kicks off with a revised front and rear end. These aren't drastic changes, but does bring the Arteon up to scratch with Volkswagen's newest corporate face and better matches the Golf Mk8.
The main alteration is an optional 'illuminated grille', which comprises of a horizontal light bar that connects to the existing daytime running lights, giving the new Arteon a "new and unmistakable daytime and night-time lighting signature." To our eyes, this looks much better than the newest Golf's unibrow, but to each their own.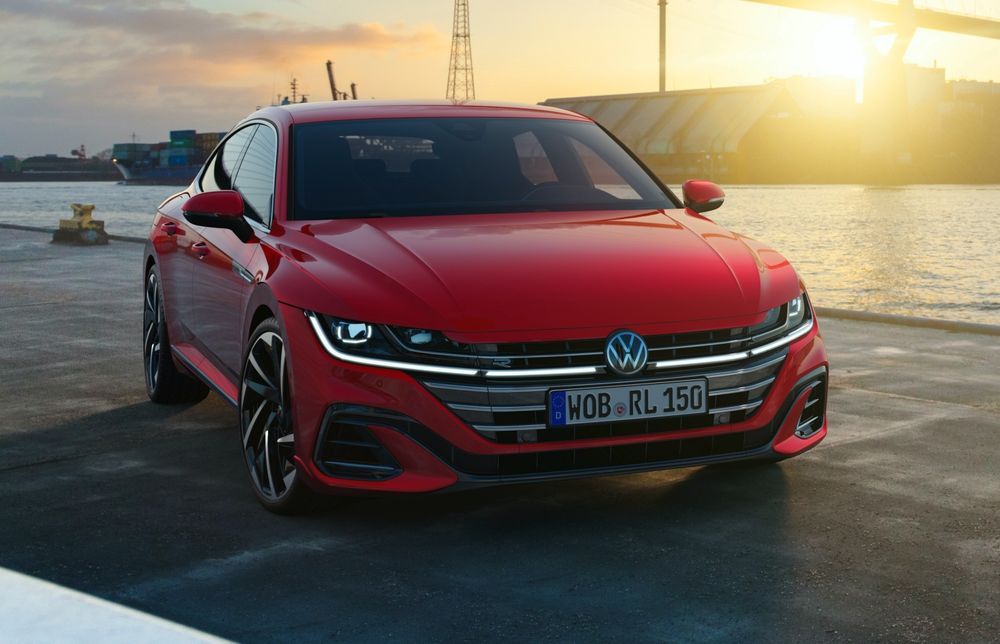 Only the most discerning will pick up on the tweaks made to the Arteon's rear fascia, however. To put it simply, the lettering around the Arteon lettering and VW badge have been redesigned. The strong character line that runs the length of the car also looks to be more pronounced, making it seem a little more hunkered down.
The Arteon Shooting Brake, though previously rumoured via spy shots, really did come out of left field. The original car's liftback shape (or 'four-door coupe', pick your poison) established it as a sportier, sleeker alternative to the more traditional Passat with a price and feature set that positioned it against a BMW 4 Series Gran Coupe. Wasn't the shape of the car also its central differentiator over the Passat?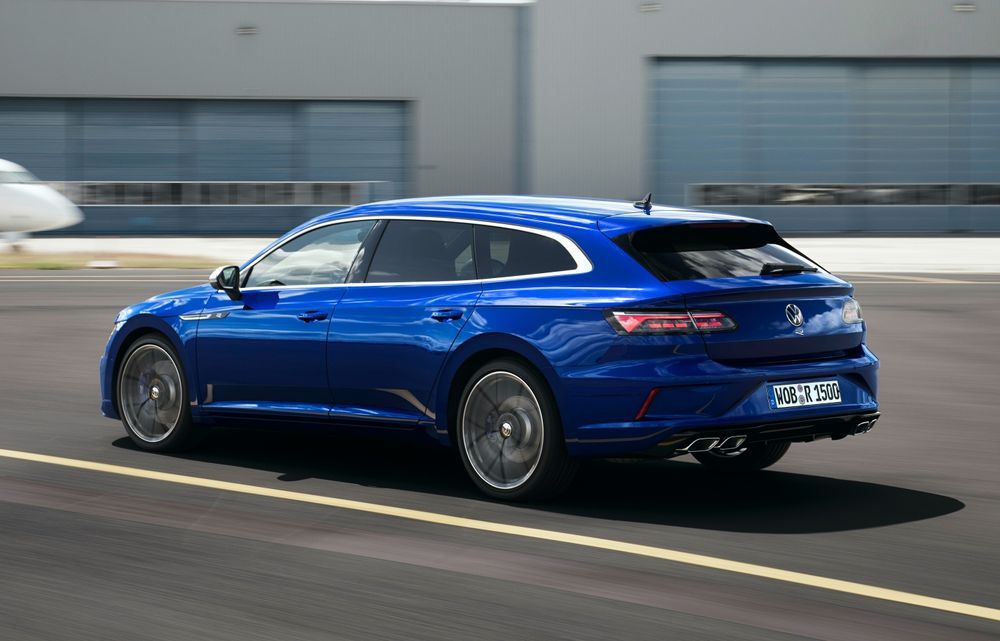 Although those needing the practicality of a wagon were denied an Arteon nameplate at first, the Passat wagon provided ample cargo room and was nearly as capable from the behind the wheel. The Arteon Shooting Brake fills that niche and offers up 565-litres of room when loaded up to the luggage compartment cover. With the rear seats folded, it can accommodate 1,632-litres.
The Arteon R is the newest and probably most desirable Volkswagen of the moment, and it's even offered in both the liftback and Shooting Brake (preferred) body styles. We're big fans of wagons in general, especially over the average SUV, and the more spacious Arteon is pressing all the right buttons.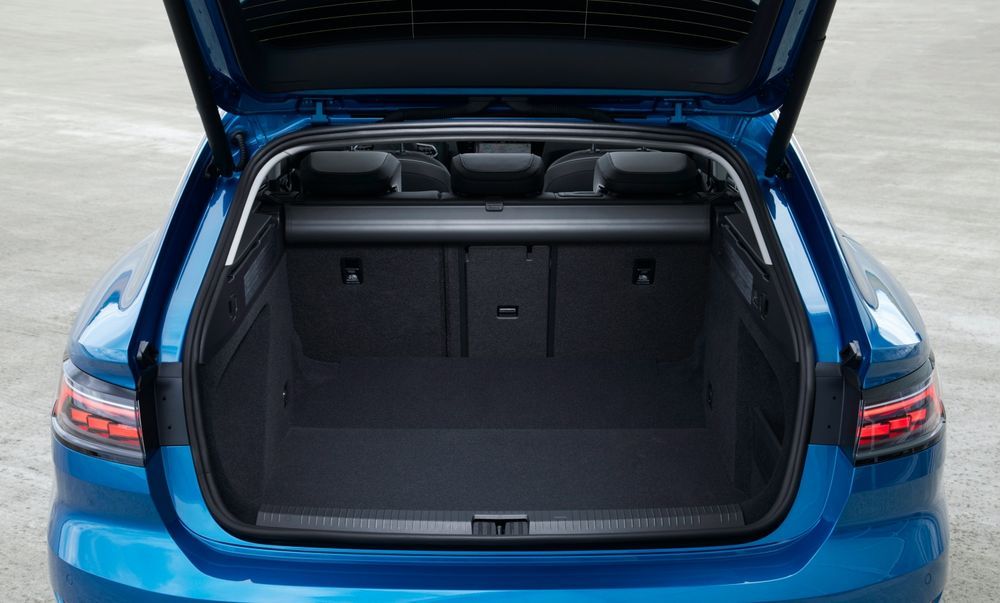 As is the case with the Golf R, the Arteon R's power is derived from an uprated version of the company's EA888 evo4 engine, that being a 2.0-litre turbocharged four-cylinder petrol and mated to a 7-speed dual-clutch DSG transmission. It's a familiar formula.
Power is rated at 320PS and 420Nm of torque, which is sent through to all four of its wheels via Volkswagen's 4Motion system. With that kind of grunt on tap, the Arteon R should be capable of a sub-5 second 0-100km/h sprint time, though its top speed will likely remain a very Germanic 250km/h, enforced by an electronic limiter.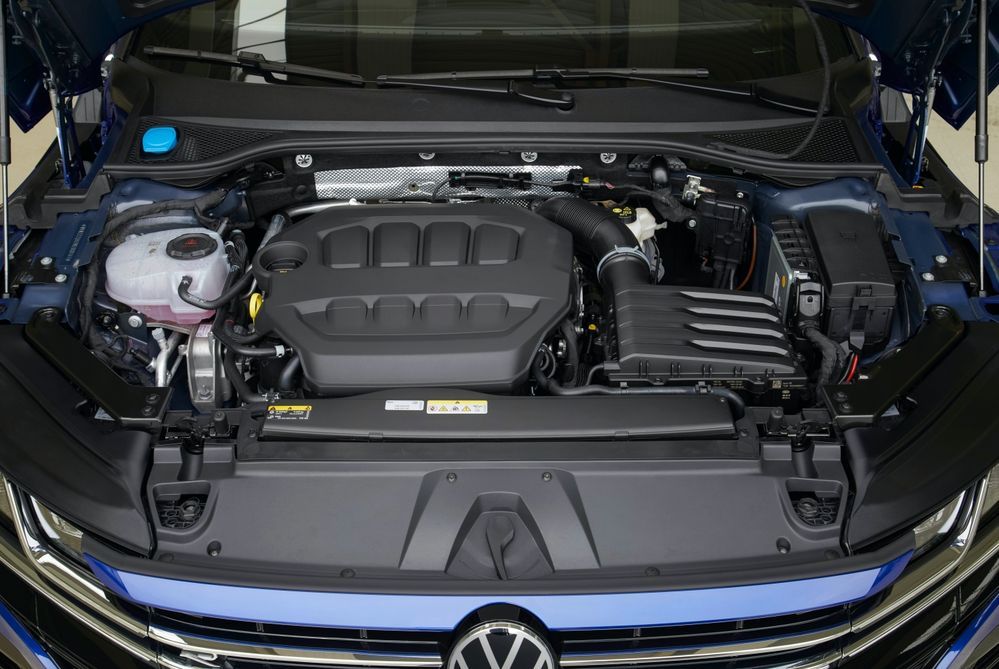 Interestingly, they're also introducing a new R Performance Torque Vectoring System to better distribute drive where most needed, being able to alter the power spread to each wheel or axle within milliseconds for noticeably more agile handling.
Unsurprisingly, the R is also the most aggressive Arteon to look at with flared arches, a lower ride height, and large diameter wheels - up to 20-inches. It still looks quite subtle overall, tastefully flexing its ability to those who know what to look for, which is exactly what we'd expect from a high performance Volkswagen.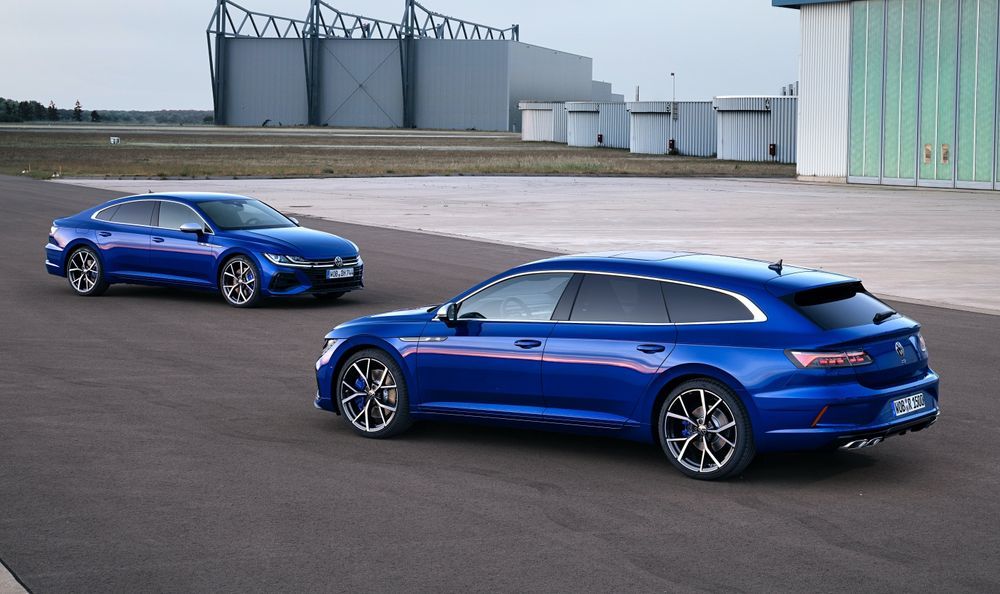 Volkswagen Passenger Cars Malaysia has hinted that the Arteon will be making its long awaited local debut here in the second half of 2020, though this is unlikely to involve the updated 2021 version seen here. For the Arteon R and Shooting Brake, we probably have a good deal more waiting time ahead of us.
---
---
---
---
Comments