Watch What The Avengers' Stuntman Have to say About The New Audi R8
Auto News Some might call the all-new Audi R8 looking a bit too similar to the old Audi R8. Which begs the question, is it the same old car in a new skin? Not at all, according to stunt driver Glenn Foster, who have had the enviable opportunity to drive several iterations of the old R8 in his job as the stuntman for Robert Downey Jr. in the Marvel cinematic universe movies.
Audi's latest YouTube video finds Foster at his latest film set where he is given the chance to try the new R8 and pitch it into some four-wheel slides and pulling off reverse slides, as is de rigueur of a man of his profession. And for a man whose job it is to put cars through risky stunts that require one-part bravery and several-parts of coordination, he has plenty of praise for the new R8, especially that it is "remarkably different" from its predecessor. Watch the video to see what he has to say about Audi's new supercar.
When it comes to promoting a new performance car, carmakers would often gleam comments from their test drivers or racing drivers, which usually results in racing driver comments that are broadly general. Foster's perspective however offers a different, outsider's take on the Audi, from a driver whose job it is to know a car's limits and push it beyond to get that one sort after shot. Besides driving as a stunt double in the Ironman and The Avengers movies, Foster's movie roll call also includes the Bourne Ultimatum, The Dark Knight and The Dark Knight Rises, and three Bond movies including Quantum of Solace. So he certainly know a thing or two about fast cars.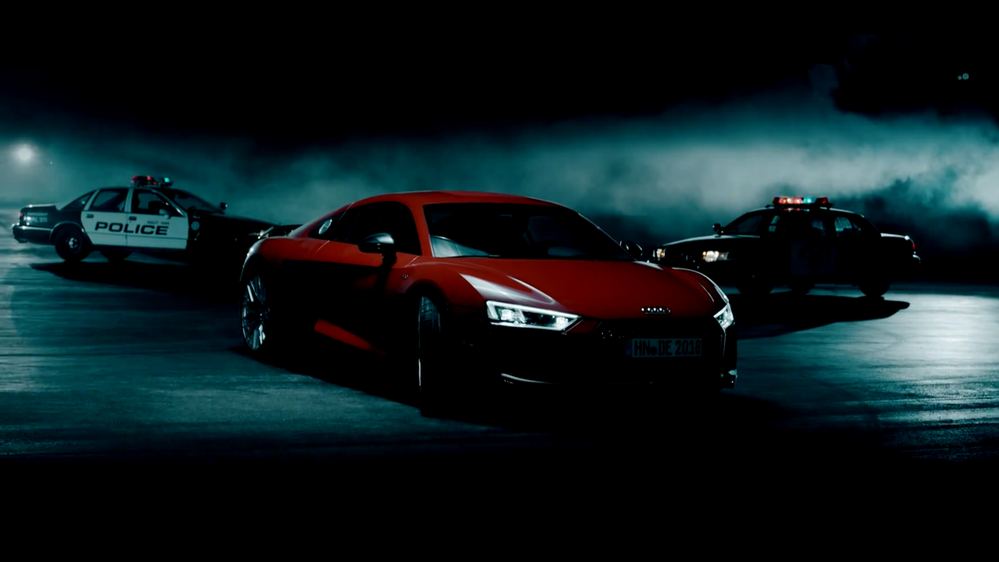 ---
---
---
---
Comments