The Aston Martin DBX Proves No Company Can Survive Without An SUV
Auto News It's Blasphemy! Some might say.
A company with a 106-year heritage of innovation, engineering, design, and motorsports trophies has introduced for the first time, an SUV. The introduction of the Aston Martin DBX further cements the fact no company, no matter how small or large, how new or storied its ancestry maybe, needs an SUV to survive.
The DBX is just the latest in a long list Super-SUVs, from premium and sports car manufacturers that have all bitten the bullet and gone a bit higher above the ground. Porsche, Bentley, Mercedes-Maybach, Rolls-Royce, Maserati, and Lamborghini; all save Ferrari (which have one coming soon) have put their carefully tailored spins on the concept – of course, all the while assuring that the SUV still exudes the athleticism and luxury of its more traditional products.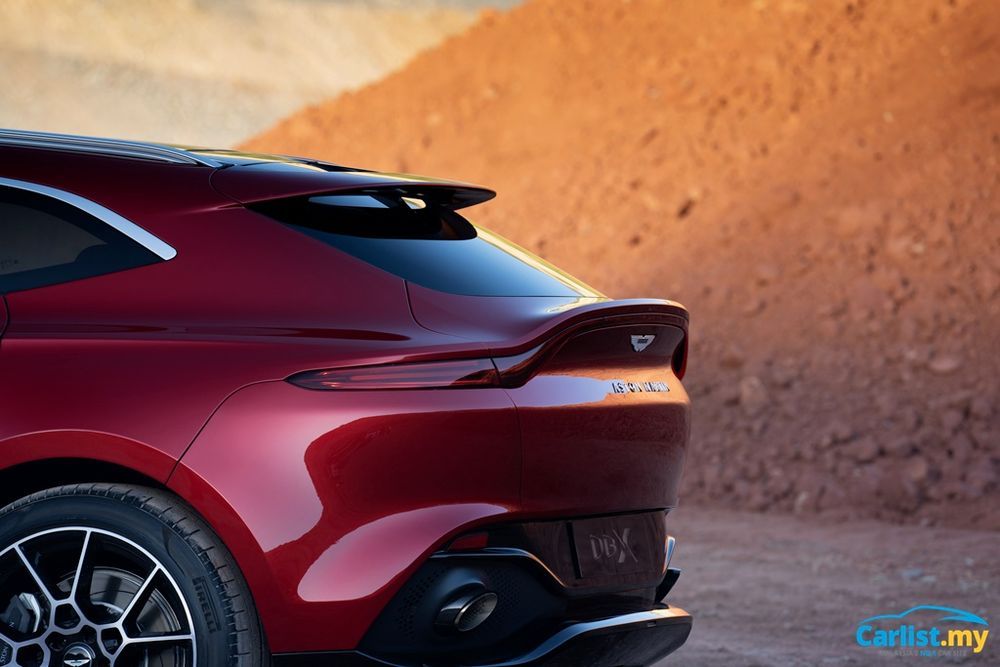 The logic for an SUV is simple... people buy SUVs.
It expands the sales reach of the brand worldwide – people who have spent a large chunk of their lives acquiring fortune may not be able/nimble enough to slide into a two-door sports car. But that rich uncle might still want an Aston Martin.
An SUV increases a brand's presence in markets where the weather or terrain is less than conducive for a traditional rear-wheel drive sports car.
It's big and it's spacious. China and the US love big and spacious.
It appeals for people who want to be driven, and not necessarily drive.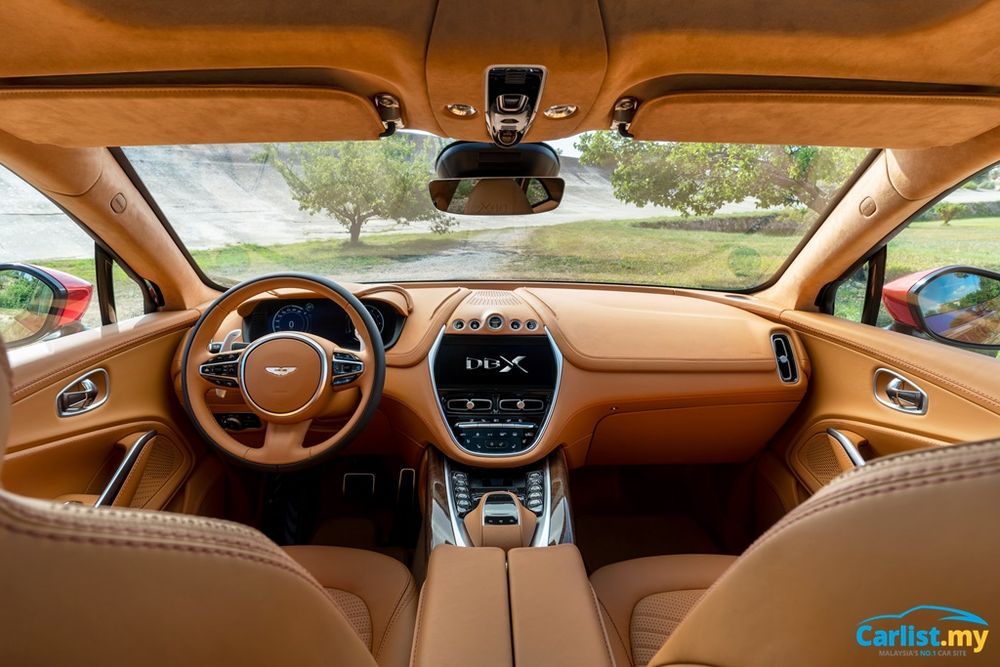 With that said, it's not as straightforward as it may seem. Yes, Aston Martin might have big powerful engines, talented engineers, and brilliant craftsmen; but the biggest challenge with an SUV is the weight, driving dynamics, and aerodynamics as opposed to the size of the boot space. Hence, although it's an SUV, here's why the DBX might be the most talented Aston Martin ever.
It's built on an all-new platform
Set to be built in Aston Martin's purpose-built manufacturing facility in St Athan, Wales, the foundation of the DBX is a new dedicated SUV platform. Utilising bonded aluminium, a construction method Aston Martin has refined through the development of its sports cars, the body structure is both light and incredibly stiff, producing an overall kerb weight of 2,245kg, which is impressive considering the Aston Martin DB11 sports car weighs 1,760kg.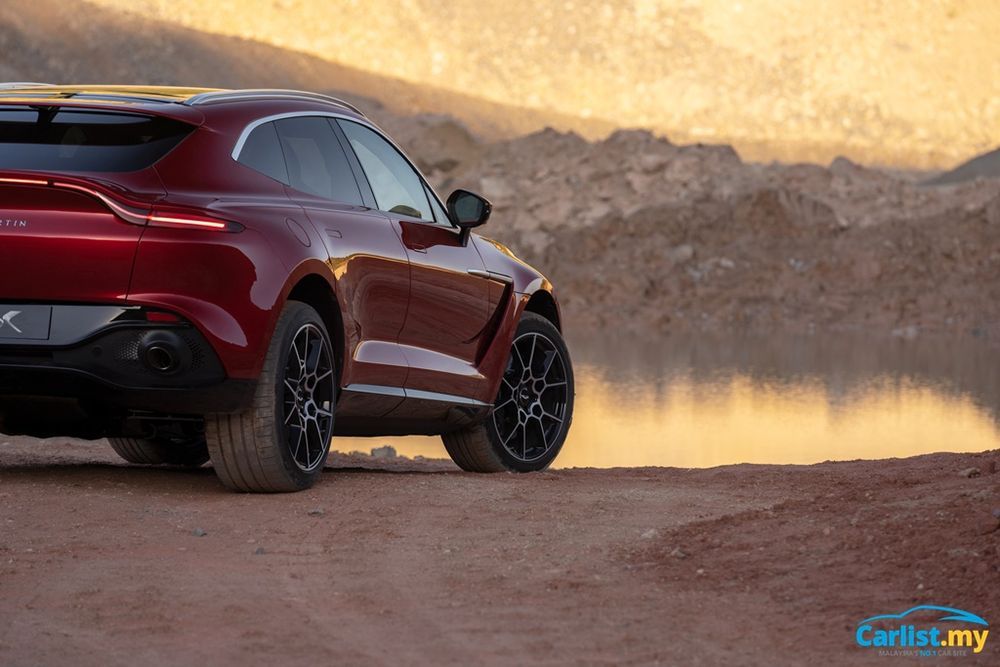 Its fast... and grippy
The DBX is powered by a new version of the Mercedes-AMG sourced 4.0-litre, twin-turbocharged V8 engine. The DBX's outputs 550 PS and 700 Nm of torque, tuned to meet the specific needs of this model. The turbocharged V8 has cylinder deactivation technology to enhance fuel economy; even the engine's firing order has been changed to make it sound more Aston Martin.
Power is sent to a nine-speed torque converter automatic gearbox which sends power to all four wheels through an all-wheel drive system with active differentials featuring an active central differential and an electronic rear limited-slip differential (eDiff). This allows the torque to be moved precisely both fore and aft in the vehicle and also across the rear axle.
Aston Martin claims the DBX will accelerate from 0-100 km/h in 4.5 seconds and have a top speed of 291km/h.
Transmitting this power and torque to the ground is a nine-speed torque converter automatic gearbox, allied to an all-wheel drive system with active differentials featuring an active central differential and an electronic rear limited slip differential (eDiff). This allows the torque to transmitted precisely both fore and aft in the vehicle and across the rear axle.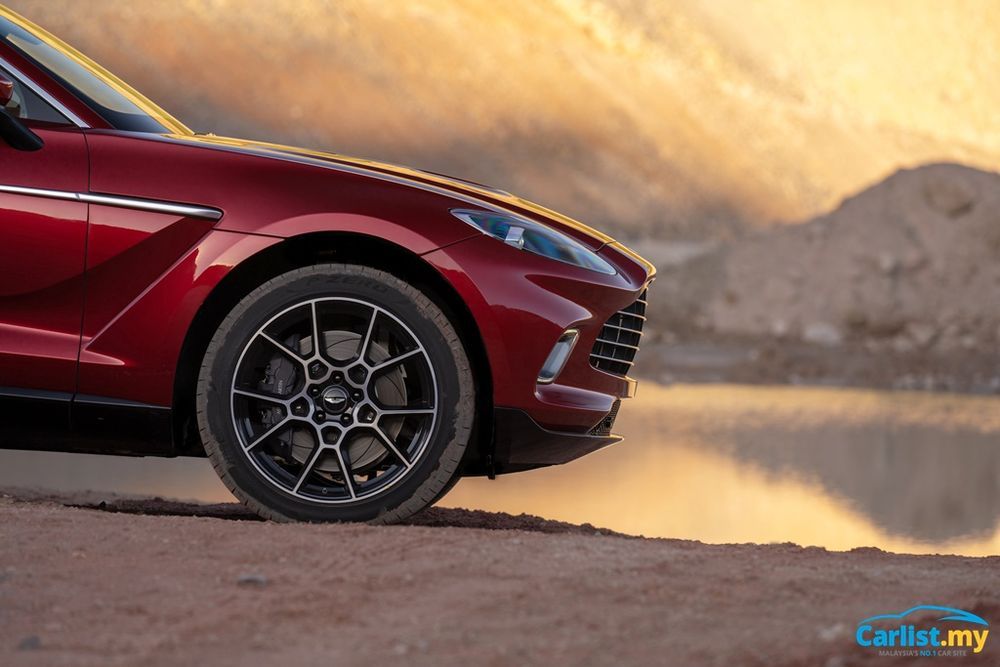 Newly developed suspension
An adaptive triple volume air suspension is combined with the latest 48v electric anti-roll control system (eARC) and electronic adaptive dampers to provide the new SUV with a huge breadth of ability. The DBX can raise its ride height by 45mm or lower it by 50mm the air suspension depending on terrain.
The adaptive triple chamber air springs enable variable spring stiffness, offering up both comfort and dynamic handling. The eARC system is capable of 1,400Nm of anti-roll force per axle – curbing the DBX's body roll and sharpening up the handling.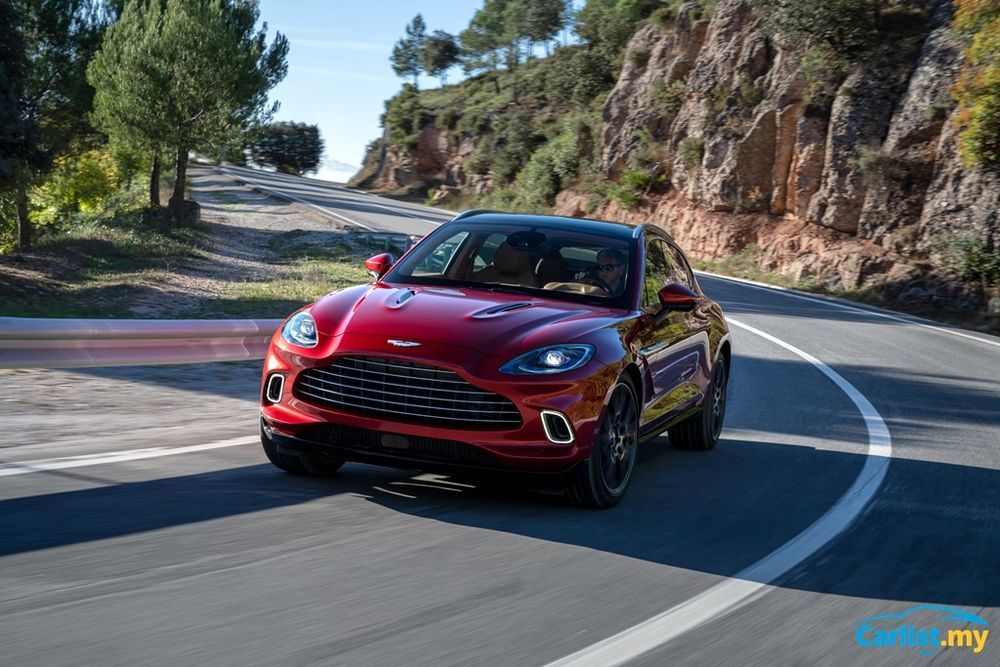 Aerodynamically shaped
Aston Martin ran computational fluid dynamics (CFD) tests with a DBX towing a trailer with a DB6 on it. At the car's front, the daytime running lights (DRLs) have an integrated aerodynamic duct, which channels air through the front wheel arches and along the side, helping to reduce both drag and lift while also cooling the brakes. Airflows cleanly over the roof, through the rear wing, over the rear window and on to the rear flip. Aston Martin also conducted computational aeroacoustics technology tests to ensure the DBX's design would keep cabin noise to a minimum at speed.
It's got up to date tech
A 10.25-inch TFT screen sits flush in the centre console, while another 12.3-inch TFT screen provides other driving information to the driver. Apple CarPlay comes as standard, as does a 360-degree camera system and ambient lighting that offers 64 different colours in two zones.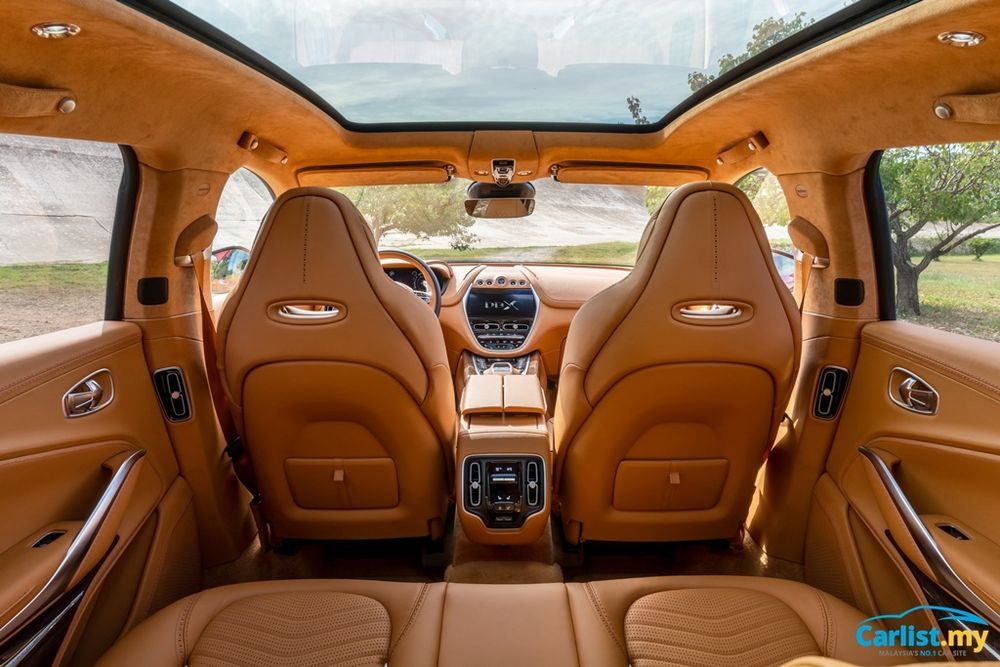 Ergonomics were fined tuned by women
This might be hard to believe, but small touches throughout the DBX, including separate central armrests, glovebox design and the ergonomic positioning of the car's key control systems, have been guided by the input of the Aston Martin's 'Female Advisory Board', dealership feedback and a variety of private focus groups held worldwide. The DBX is also practical With 632 litres of boot space and 40:20:40 split-folding rear seats.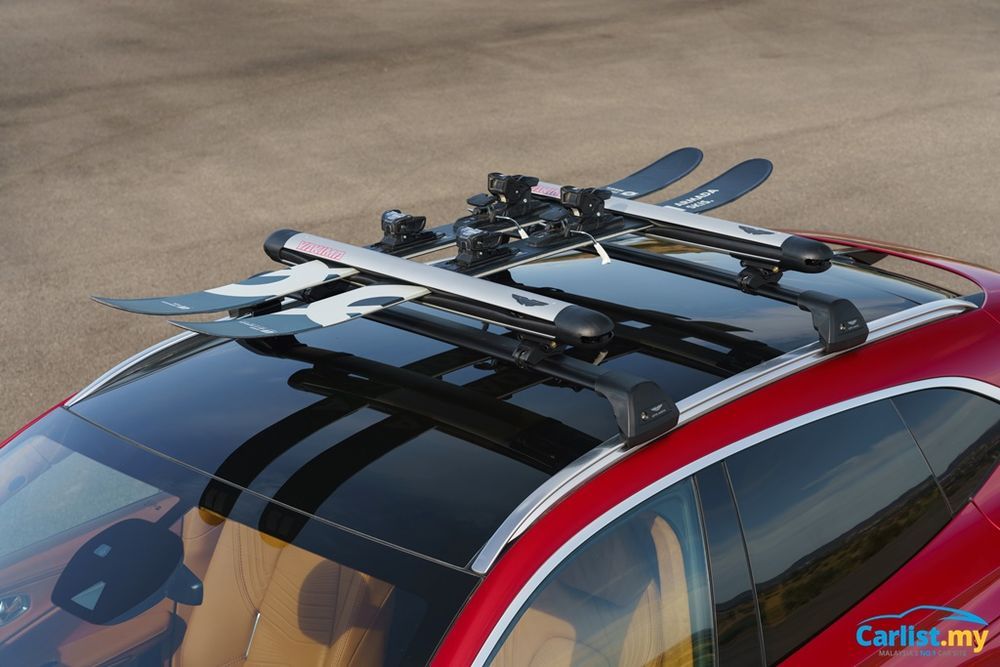 Needless to say, the DBX is expensive. Retail Prices start GBP 158,000 (RM853.2k) in the UK, with first deliveries scheduled to begin in Q2 of 2020.
---
---
---
---
Comments