Will Car Prices Increase Following The Sharp Devaluation Of Our Ringgit?
Buying Guides As of today, the Malaysian Ringgit is trading at RM4.17 per to the US Dollar, reaching a 17-year low.
The lowest record for the Malaysian Ringgit was RM4.71 per to the US Dollar in January 1998. Earlier on Friday, the Ringgit traded at RM2.93 to the Singaporean Dollar, hitting a new record low against the Singaporean currency.
Low earnings stemming from a slump in crude oil prices are drying up the Malaysian treasury, which is heavily reliant on oil exports. The situation is further exasperated by a recent move by the Chinese government to devalue its Yuan to boost exports as domestic consumption slows. The devaluation of the Yuan prompted a further selloff of other currencies in emerging markets.
Malaysia's grew 4.9 percent in the last quarter, the lowest in two years, down from 6.5 percent in the same period of 2014.
According to Bloomberg, foreign investors have pulled out USD 3 billion from Malaysia in this year alone, with many linking the departure to an uncertain political climate in the country.
While a lower currency value might boost exports, Malaysia is not a primary exporter of manufactured goods, relying more on exports of raw materials and services for growth.
Data from the Japan External Trade Organization showed that contribution of manufacturing to Malaysia's economy fell from 31 percent in 2004 to 25 percent in 2015. Thus, a low Yuan might work for China but a low Ringgit will not have the same impact for Malaysia.
The automotive industry is heavily exposed to fluctuations in currency, especially the US Dollar. It doesn't matter if a car is locally-assembled or fully-imported.
Trading of automotive parts and completely knocked down (CKD) kits for locally-assembled cars are mostly done in US Dollars, irrespective of the brand's country of origin.
A locally-assembled car will still have a large number of high cost imported parts like engine, transmission, and electronic modules. Most of these are purchased in US Dollars.
An executive at a local car plant estimates that about 25 to 30 percent of a locally-assembled car contains imported parts purchased in US Dollars.
At the moment, the general consensus among leading car brands in the country is that there will not be any changes in car prices yet.
A spokesperson for Honda Malaysia said, "At the moment, Honda Malaysia is still maintaining its car prices as adjusted after the Goods and Services Tax (GST) implementation. We will continue to monitor the market situation and currency fluctuation closely.
"Honda's business is still on track despite the unforeseen circumstances. In the 1H of 2015, our sales have achieved 51 percent of the annual sales target of 85,000 units."
Honda is currently the top selling non-national automotive brand in the country, with a 13.5 percent market share as of June 2015.
The company's investments planned for 2015 remains unchanged.
Honda had earlier announced that it will be expanding its dealer network from 79 (75 are 3S centres) to 90, as well five more Body and Paint centres bringing the total to 17 by the end of this year. It is also building more support facilities in East Malaysia.
"The plans of East Malaysia expansion are still ongoing. Recently, Honda Malaysia established an East Malaysia Centralized Distribution Centres (logistic hub) in Sabah and Sarawak. This has marked the first step of our expansion plan into East Malaysia which was announced in March this year.
"We aimed to strengthen our operations, as well as supporting customers and dealers in the East Malaysia region. Therefore, plans to increase the number of dealerships, open a regional office, training facilities and a parts warehouse are also in the pipeline."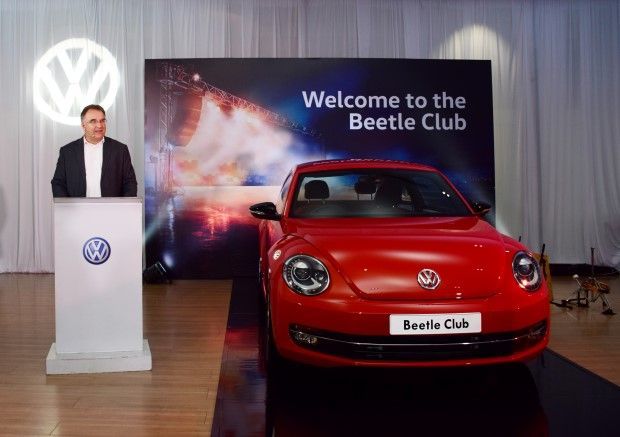 Speaking at the launch of the Volkswagen Beetle Club earlier today, Mr. Armin Keller, Managing Director of Volkswagen Group Malaysia acknowledged that the recent fluctuations in foreign exchange rate is a challenge for the company but said "It's a bitter pill to swallow but we will maintain our prices for the time being."
Although Volkswagen is based in Wolfsburg, Germany, like many car companies it trades mostly in US Dollars. The Beetle for example, is imported from Mexico, as are CKD kits for the Jetta while CKD kits for the Polo and Polo Sedan are imported from India.
BMW Group Malaysia however, trades mostly in Euros and is less affected by the recent fluctuations of the Ringgit against the greenback.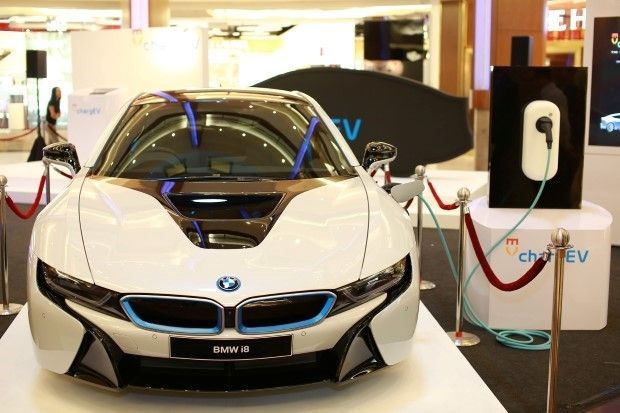 Mr. Sashi Ambi, Head of Corporate Communications said, "Prices of BMW and MINI vehicles in Malaysia will remain the same for the time being. As we are a European based organisation, we are more susceptible to the movement of the Euro currency and in most cases, we have a long term plan to create a consistent environment for our business in the matters of currency.
"Through local assembly, we are also able to manage the current situation. As you know, we locally assemble more than 15 variants of over 8 models of vehicles from the BMW Group here in Malaysia with local content of over 30 percent so this helps us not rely on the fluctuations of foreign currencies."
Related link:
Ringgit Hits RM4.33 To The Dollar, Lowest In 17 Years - Hike In Car Prices Imminent?
Perodua Denies Any Move To Raise Prices Due To Falling Ringgit Value
---
---
---
---
Comments