2016 Porsche 911 Carrera Facelift Revealed With Twin Turbo Flat Six
Auto News A new Porsche 911 Carrera and Carrera S will be making their way out onto the roads come 2016 (on sale in the US in March), replete with a new 3.0-litre twin-turbocharged flat-six engine, a tweaked exterior and refinements inside and out. They will be gracing the 2015 Frankfurt Motor Show.
Visually, there's not much to split here between the first-generation Porsche 911 Type 991. The most obvious changes are seen at the rear where an air intake grille has been integrated with the retractable spoiler. There is also an additional vent located on either side of the car just after the rear wheel arch.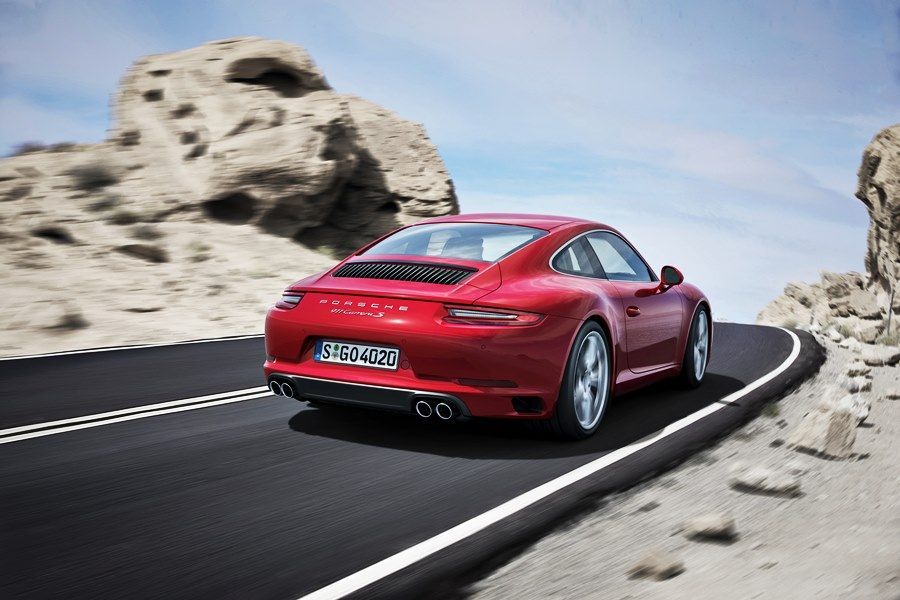 Both attributes were former staples of the earlier turbocharged variants of the 911 (Turbo, Turbo S, GT2) but now find their way to the new lower tiers in the range, which for the first time gain forced induction.
The new 3.0-litre flat-six in both the new Carrera and Carrera S, exhaust system upgrades and tuned engine management, grants them a bump of 20hp over their predecessors, developing 370hp and 420hp respectively. They also increase torque in each model by 60Nm. In addition, Porsche say these new engines are more efficient than before by up to 12 percent.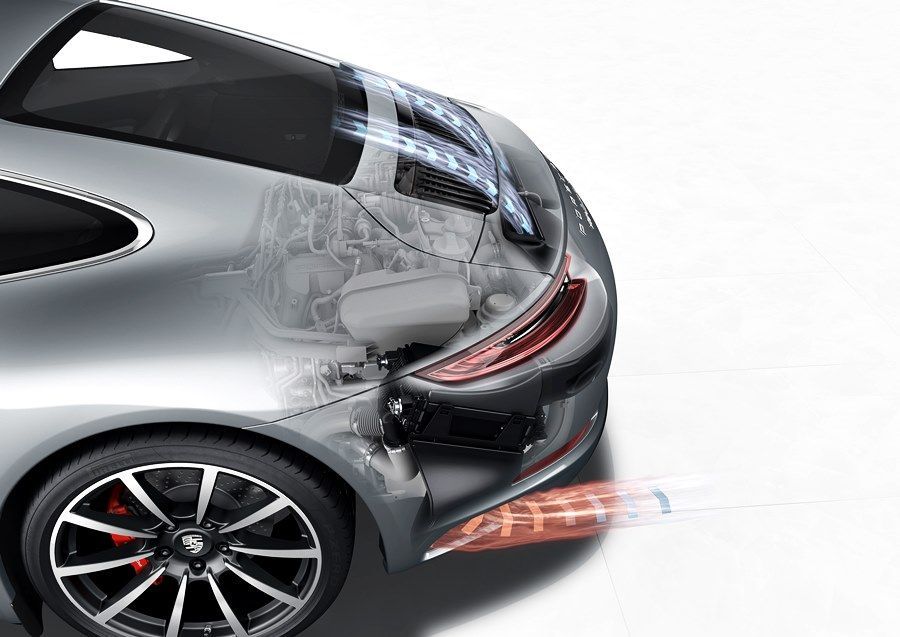 The added power and torque makes these new models the fastest 911 Carreras ever, with Porsche claiming a Nurburgring lap time of 7 minutes 30 seconds – a 10 second improvement over the outgoing car. The base Carrera will be able to complete the century sprint in 4 seconds while the more powerful Carrera S tackles it in 3.7 seconds.
Speaking of the noise that so defined Porsche's naturally-aspirated horizontal engines, they say these new power plants are "underscored by the typical sonorous Porsche flat-six engine sound."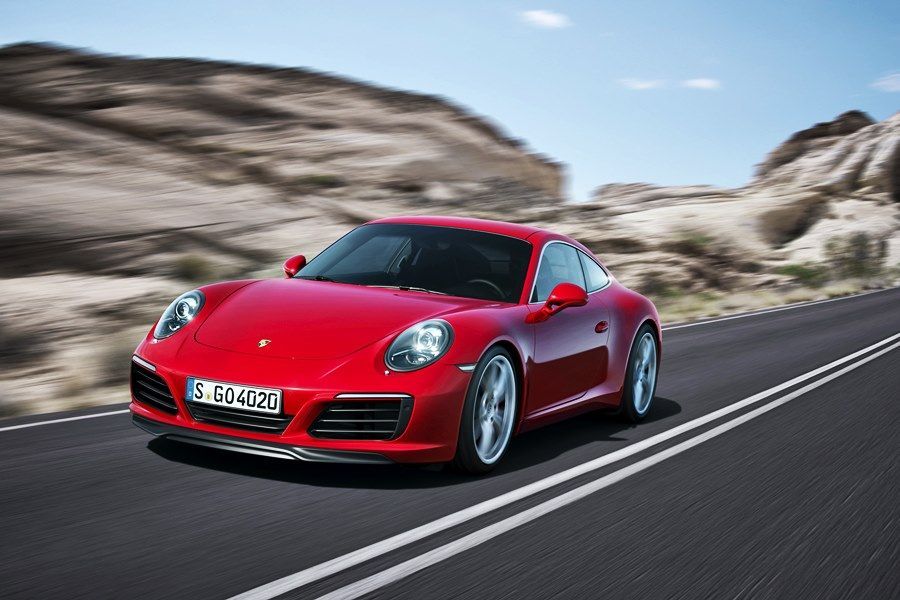 A seven-speed manual transmission is fitted as standard, as is Porsche Active Suspension Management (PASM), while Porsche's seven-speed double-clutch PDK transmission is available as an option. To make the new 911 Carreras even more potent around the corners, four-wheel steering is available as an option for the first time.
Porsche's Communication Management (PCM) infotainment setup has also received some marked upgrades and features multi-touch gesture as handwriting input support on the seven-inch central display. Smartphones can be connected either via WiFi or Bluetooth and Apple CarPlay support is built in as well along with Google Earth and Google Streetview integration.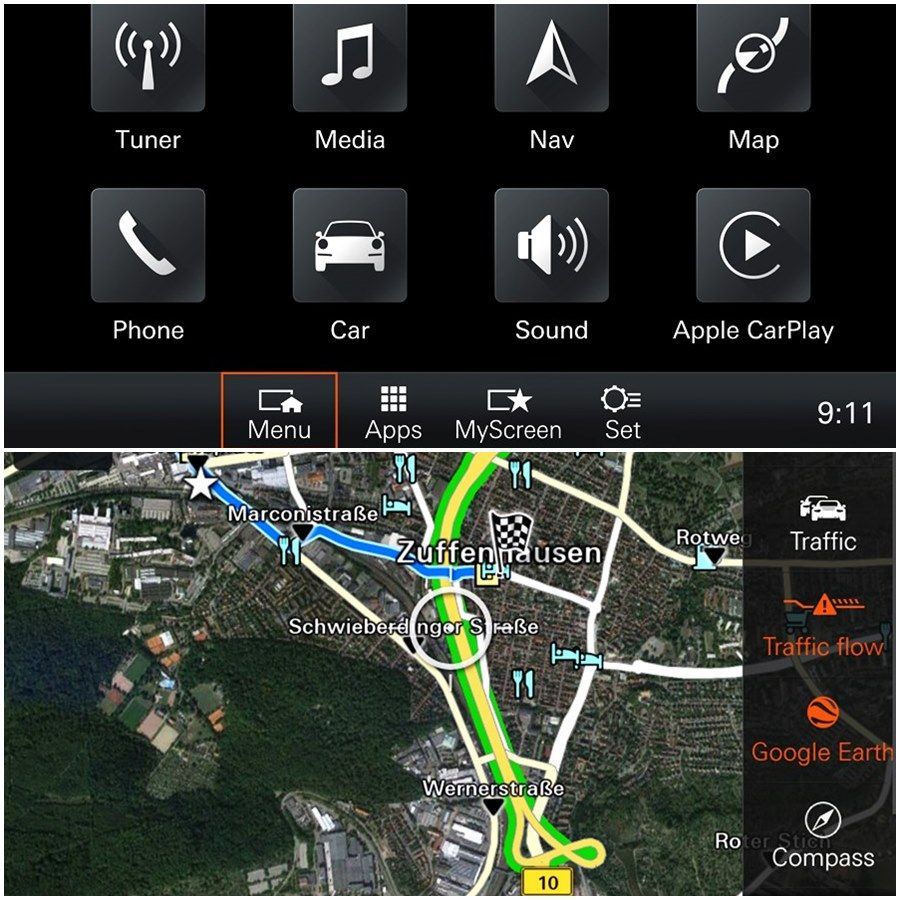 ---
---
---
---
Comments