2016 Porsche Macan GTS Quick Review – Putting the Sport in 'Sport Utility Vehicle'
Auto News It is a strange world we live in today when an SUV is regarded to be the pinnacle of motoring luxury. A world where families prefer an oversized and tall pseudo-offroader for their trip to the neighbourhood shops, and the most desirable cars in the market are those curiosities with an elevated ride and a compromised coupé bodyshell. There is even one that is able to lap the Nurbürgring in under 8 minutes, if that strikes your fancy.
Though there is an SUV for everyone today, the Sport Utility Vehicle genre – rather ironically – is far from having one that is sporty. Yes there are fast SUVs, and plenty that look fast, but they aren't 'sporty'. Try as hard as they might, and shoehorn bigger engines as they may, SUVs don't deliver the exhilaration of driving, that gift of connecting the driver to the road. So can Porsche do any better with their latest SUV number, the Macan GTS?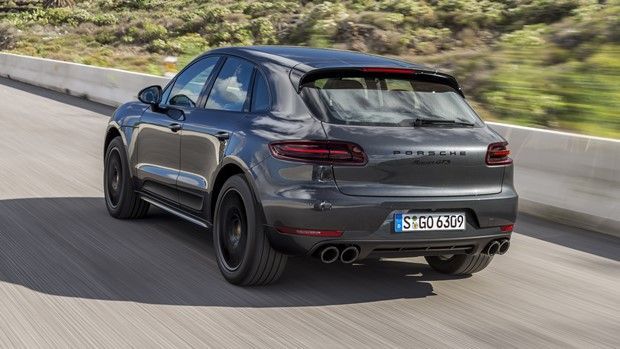 2016 Porsche Macan GTS Specifications
Engine: 2,997cc turbocharged V6
Max Power: 360hp @ 6,000rpm
Max Torque: 500Nm @ 1,650 – 4,000rpm
Transmission: 7-speed dual-clutch, all-wheel drive
Acceleration (0-100km/h): 5 seconds (with the Sport Chrono package)
Top Speed: 256km/h
Combined Fuel Consumption: 9.2L/100km
Date of Malaysian Introduction: 2016
Now we have said it before, Porsche's SUVs are remarkably good to drive on the road, perhaps the best of the breed. But at the end of the day they are remarkably good as far as SUVs go. For those of us who like our rides to be agile, responsive to our whims, and connected to the road, Porsche's elephantine Cayenne and its smaller sibling, the Macan, is still a little too cumbersome, a little too inelegant for our tastes. Both were SUVs that were desperately trying to be something it is physically not capable of being, and isn't quite there.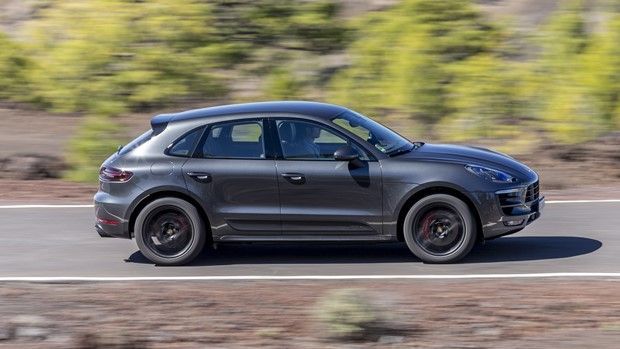 So when Porsche rolled out the Macan GTS I couldn't help stop my eyes from rolling as well. For those of you who don't know, the GTS moniker in Porsche's speak today means an S variant that has its ride height lowered, power and torque bumped up, a barking exhaust fitted, and black highlights on the outside. For Porsche the GTS tag is reserved for the sportiest, most driver-involving variation of Porsche's model range that doesn't have a direct input from Porsche's Motorsports division. Each and every one of Porsche's mainstream model range has one, from the Boxster to the Panamera, so it is only natural there will be a Macan GTS.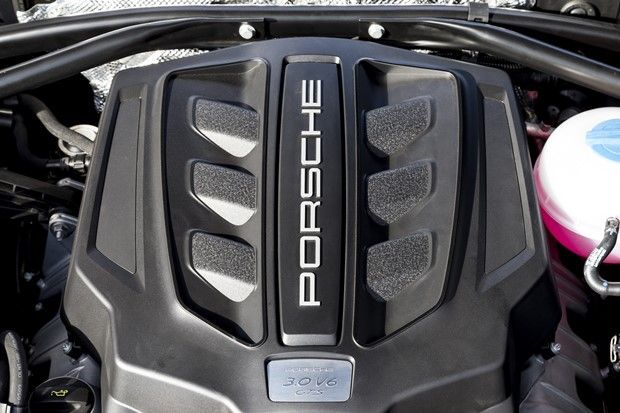 As expected, the aforementioned GTS changes are found on the Macan. Power from the Macan S' 3-litre turbocharged V6 engine has been bumped up by 20hp and 40Nm to a grand total of 360hp and 500Nm. 0 to 100km/h times on the other hand are squeezed from 5.4 seconds on the Macan S to 5 seconds flat on the GTS, while top speed inches up from 254km/h to 256km/h.
It's not quite as fast as the range-topping Macan Turbo's 0 to 100km/h time of 4.8 seconds and 266km/h top speed, but the GTS is always cantered towards the driver rather than challenging the Turbo place in sitting atop the Top Trumps' pecking order in top speed. Porsche has also reworked the Macan S' exhaust system, giving it throaty throb at idle and a glorious growl when the engine is stoked.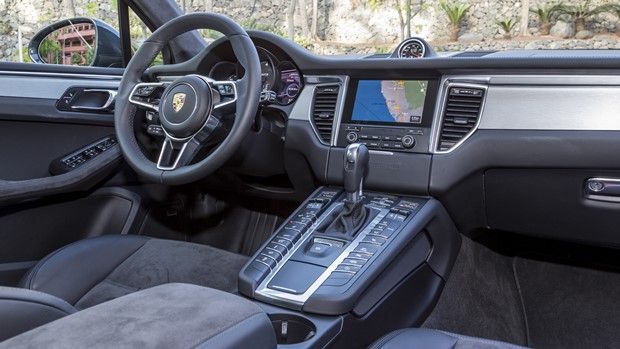 The interior too is a treat if you prefer your fittings to be motorsports-inspired cool with the GTS guise getting GTS sports seats trimmed in the centre in Alcantara leather. Porsche's recent of adoption of Apple's new CarPlay infotainment integration system makes its debut on the Macan range in the GTS. The new touchscreen operated system works superbly well with iOS powered devices, and is just as intuitive to use as expected of an Apple product.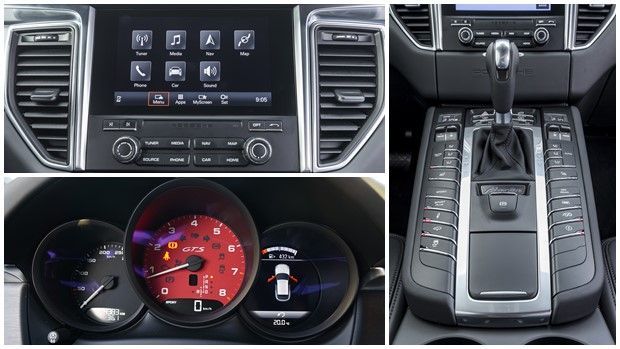 The only part of the GTS treatment on the Macan that I don't quite find quite convincing is its variant specific suspension tuning that lets it sit 15mm lower as compared to the Macan S. Porsche says this is to give it a slightly lower centre of gravity, a sharper edge in terms of handling. But surely that 15mm lower ride height is more of a token change, a pinch out of its towering size, which shouldn't really count for much when you are talking about an object that stands 1,624mm tall and weighs nearly two tonnes.
Unsurprisingly being 15mm closer to the ground didn't really change the game, and while an additional 20hp is nice to have, with the extra 40Nm of twist giving the Macan GTS a stronger low-end surge, its power bump didn't really elevate the Macan GTS bar of performance over its lesser siblings. The Macan S was already blessed with a flawless drivetrain, quick in the straights and good in the corners. The GTS might have a faster turn of speed when you gun, sits little bit closer to the ground. But the changes are as noticeable in the same way a lardy chap is a bit quicker in a sprint race now that he is wearing a lighter sleeveless shirt. So forgive my initial scepticism.
It is only when you show it some corners where the GTS' newly minted character shines through the woodwork. Handling is what the Macan family does best, but the GTS adds a new dimension to the formula.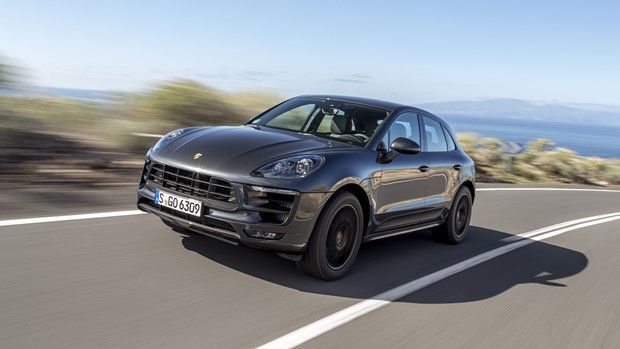 To amend their inherent problem of being tall and heavy, most SUVs would have to adopt a stiffer suspension to counter body roll and pitch, in hopes of hiding evidence of its flab, which often results in a character that doesn't engage drivers. More often than not cornering in an SUV feels as though you are manhandling it, fighting its very nature instead of working with your rhythm and flow. As for the Macan GTS, Porsche's engineers had reworked the suspension tuning, and has introduced a little more play in the suspension, giving it a more involving character that doesn't seem to be at odds with you.
Porsche says the Macan GTS' shock absorbers and anti-roll bars have been tuned to give a 'tail heavy' impression to the drive, and you know what? It works. Instead of the usual SUV trait of barrelling into every corner like a barnstorming rhinoceros, the Macan GTS leans in with you, its body responding positively to your inputs. Tip the nose into a corner and you do get the distinct impression that the Macan GTS' tail is sitting into the bend, pinning its round rump down while leaving you the freedom to dial in fine course corrections up front. It's hard to elaborate, but the best way to sum it up is that the Macan GTS is a very intuitive SUV to drive.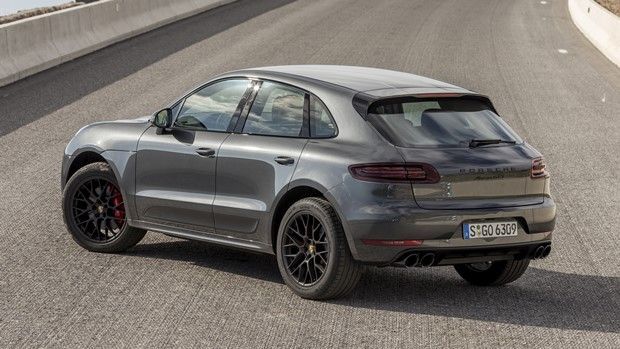 As it is for a Porsche SUV, drive can be sent to al four the Macan GTS' paws, though under normal circumstances all of its power gets doled out through the rear wheels. Should the front need to pull the nose into line, the electronically-controlled multi-plate clutch transfer case would be able to direct as much as all of its power to the front wheels. This lends the Macan GTS a very pointy and precise nature, allowing you to carve out neat lines through any corner.
I might have only had a short stint behind the wheel of the Macan GTS, but that was enough for me to confidently say that Porsche has cracked it. The Macan GTS doesn't try to deliver on the 'sportiness' billing by following the simple route of simply adding more power and speed.
'Sportiness' is something else, something unquantifiable. It is that ability to deliver excitement and connection with the driver, and by tweaking the Macan's already impressive formula, and hitting the mark spot on, the GTS is truly the Sports SUV that the whole genre has been lacking. Trust Porsche to hit the right spot.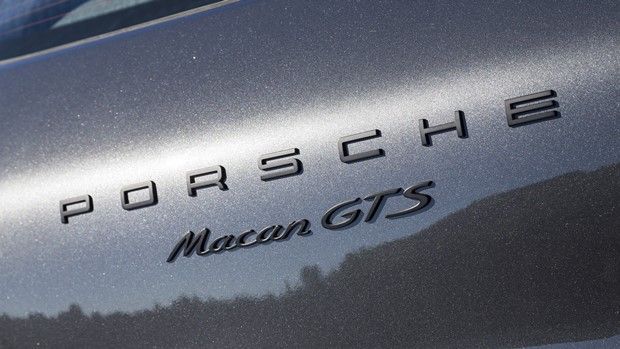 ---
---
---
Comments