2016 Subaru XV Quick Impressions Review In Bangkok - Less Is More
Auto News Perhaps without you even realising it, the Subaru has snuck in quite a fair number of their XVs onto Malaysian roads and is now, locally as well as globally, the most popular Subaru on sale - with good reason. The Japanese marque took its most compelling feature, its Symmetrical All-Wheel Drive (SAWD) system, and applied it as a central focus into a car that takes on one of the most popular vehicle classes, the compact SUV or crossover. And with aid from its low-mounted flat boxer engine, the XV is also one of the most stable and dynamically-endowed cars in its class.
We've previously covered the 2016 Subaru XV during its regional unveil in Bangkok earlier this month, read up on that here.
For 2016, Subaru hasn't deviated much from the formula they've found to be so successful, and the iterative updates makes themselves very apparent in more subtle but, to the driver, very appreciable ways.
Key Specs
Price: RM130,000 (provisional estimate)
Engine: 2.0-litre DOHC Subaru BOXER with Dual Active Valve Control System
Power: 148hp @ 6,200rpm
Torque: 196Nm @ 4,200rpm
Transmission: Lineartronic CVT with 6-speed manual mode and paddle shifters
Curb weight: 1,445kg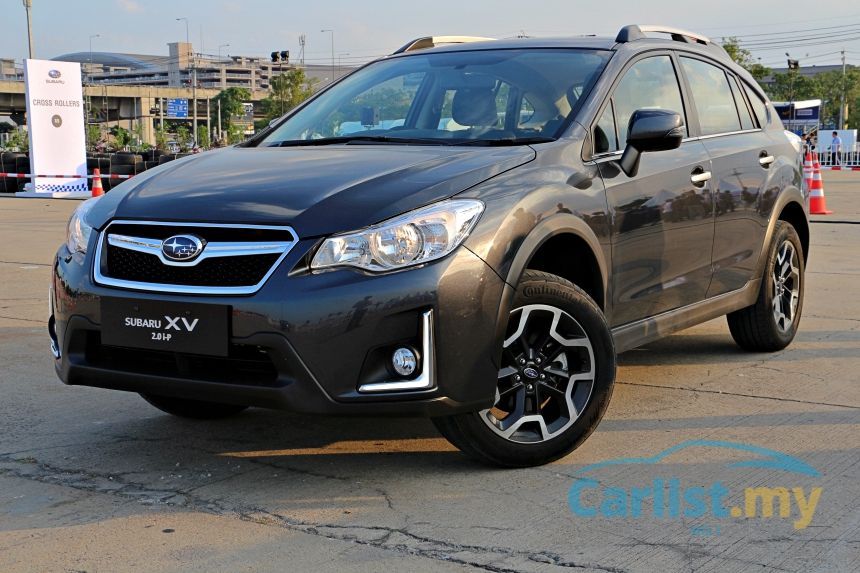 What's New
We're operating from a rather narrow perch, to be honest, as our time spent with the 2016 Subaru XV was not over a prolonged period. That will come after the car's launch in Malaysia. We'll be blunt - there's little to distinguish the newer XV from the older. Actually, one could even (somewhat unfairly) consider this to be a facelift, but the changes that Subaru have instituted go deeper than mere fascia (we'll get to that later).
To the eyes, at least, a keen observer would notice the tweaked wheel design first. Still a set of five spoke, 17-inch rims in a contrasting two-tone finish, but warped for a more dynamic look. There's also the L-shaped daytime running lights that sit to the side of the front fog lamps.
But that's about as much as you'll have to go with if you're inspection is merely on the car's exterior. Step inside, and you'll also have to apply a little more brainpower to spot the new bits, which as far as we can tell are limited to the higher-end 2.0i P variant: 6.2-inch touchscreen infotainment unit, steering controls for wireless phone operation and multimedia, electrically-adjustable seats, and aluminium pedals.
It's also worth noting that the leather quality on the new 2016 XV does feel nicer, the seats have improved sink, bounce and texture that add to the overall more refined air over its predecessor, as does the overall togetherness of the dashboard as a whole.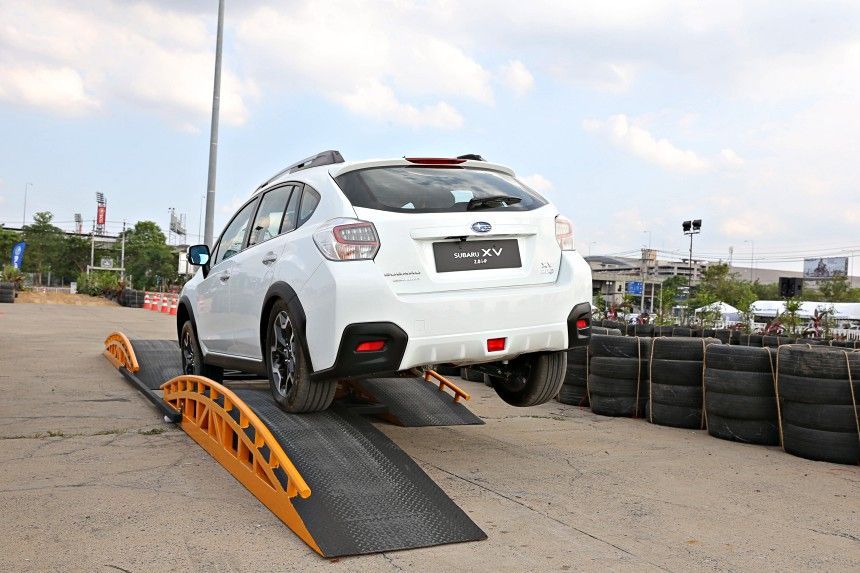 Drive - The Test Sessions
On a windswept concrete expanse just across from the Bangkok IMPACT Exhibition Hall, on the outskirts of Bangkok, Subaru had prepared a number of different test areas for us to experience the improvements they've furnished onto their new XV. But before that, we were treated to a stunt performance by the very talented and spritely Mr Russ Swift in a WRX, WRX STI, and new XV.
Obstacle Course - Following a safety briefing, we were escorted to the first course on the roster that's meant to test how the XV handled across uneven terrain - the first obstacle was to test how the car levelled itself with one or two wheels off the ground and how the grip vanished from one wheel (or more) and left the Symmetrical All-Wheel Drive system to channel it elsewhere. Of course, the XV as we already knew, handling this rather well.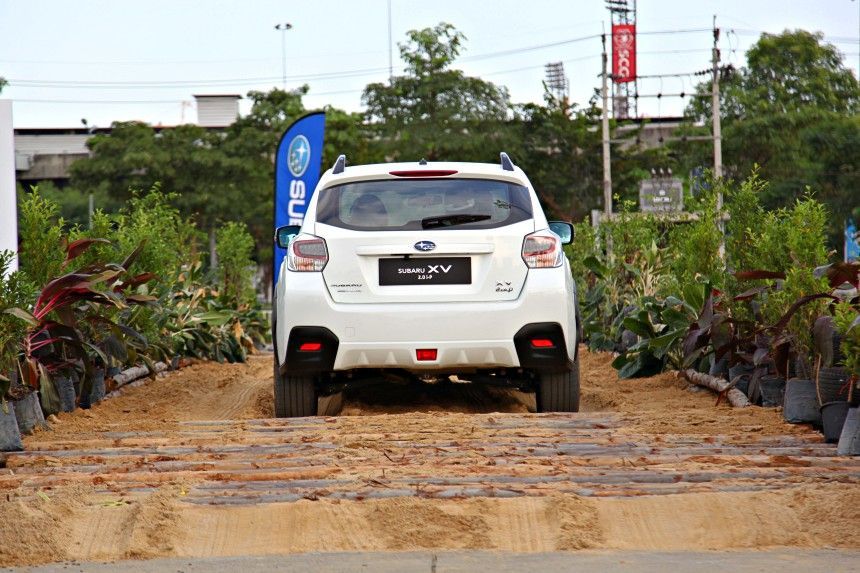 The second obstacle was a more traditional off-road track, with slippery sand that required the car to shift power around to find grip and not sink itself while trying to move forward. The XV coped with that quite well too, as you'd expect. Following that was a ramp with rollers set up to demonstrate the all-wheel drive system to find enough grip to pull away even when only one tyre is able to find traction. A little more throttle was all that was needed to unstick the car.
Handling Course - This is where it got more interesting - a real chance to feel the improvements Subaru has made to their updated XV. While the exterior, as we've mentioned, hasn't seen any sort of drastic alteration, it becomes clear where that attention has instead been placed.
After driving the older XV and the new XV back-to-back, it becomes immediately apparent once you turn a corner how much more 'together' the 2016 XV feels. Through the bends, it responds quicker to that initial steering wheel shove and there's less understeer overall (more on that later), allowing us to take the slaloms at higher speed more confidently.
Acceleration was very linear as was expected from the XV's Lineartronic continuously variable transmission (CVT), with the usual noise and vibration associated with that kind of transmission being better damped than in the older XV, although we had hoped that the car was more urgent off the line.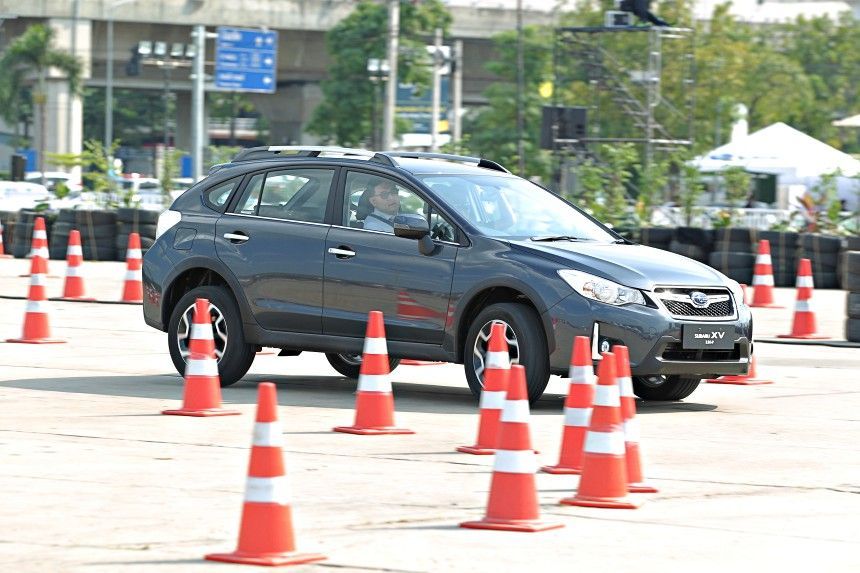 Freestyle Driving Track - We were allowed multiple sessions of one or two minutes each on a wide sectioned-off area with four circles made up of safety cones which were placed to encourage us to try keeping as tight a line as we could while accelerating quicker and quicker.
Here, too, we were given the older XV as well to drive to contrast with the newer. And similarly felt the front end had considerably more bite and did not succumb to washing out to understeer quite as early, allowing us to better judge the level of front-end grip before the tyres gave in to inertia.
The older XV did start to feel numb as the limit of grip approached, and then arrived without us knowing. The new XV gave us more feedback, permitting more throttle and steering modulation in addition to the delayed understeer.
The torque vectoring system and Vehicle Dynamics Control (VDC) system also stepped in where necessary to make sure that line between driver input and the car's directional control was in sync, and was noticeable during the quick change in direction to stabilise the car's weight transfer and during acceleration out of corners to send torque to the inside wheels.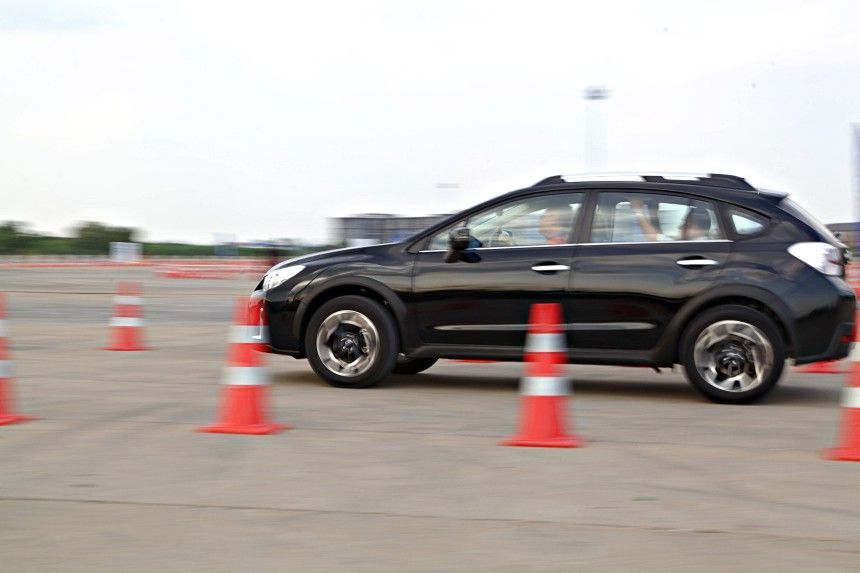 Parting Thoughts
Of course, we'll have to get our hands on the 2016 Subaru XV when it makes its Malaysian debut to form more concrete conclusions, but in our brief time with the new XV, we were able to collect some early verdicts.
It struck us as the kind of update Subaru would concoct, with driving capability and experience placed considerably higher in their list of priorities while cosmetic updates added only where necessary. It's not like the XV is looking old, quelling an argument for exterior changes for the sake of change of any kind. And from a driver's point of view, the changes they've instead been focusing on are appreciable and welcome, and would be my personal choice over anything purely superficial.
The Subaru XV exists and technically competes with other crossovers and compact SUVs such as the Mazda CX-5, Honda CR-V, or Toyota RAV4, but none of its rivals can really keep up with it when it comes to out-and-out driving ability, on road and off. But has Subaru chosen rightly in taking an iterative step with their newer XV, and perhaps allowed their competitors to catch up? We'll find out.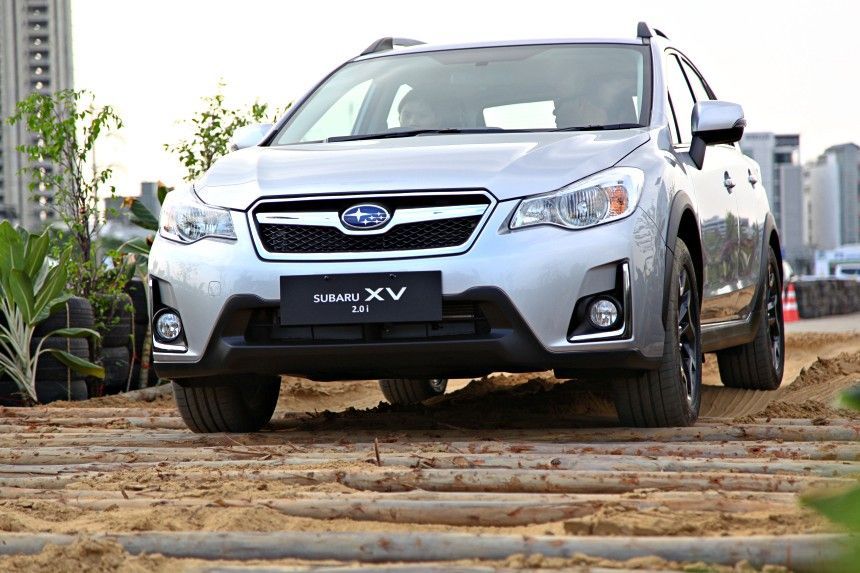 ---
---
---
---
Comments