2017 New Mercedes-Benz S-Class Drives Itself Off The Production Line
Auto News The facelifted Mercedes-Benz S-Class has just set a new standard in automotive production, by being able to drive itself off the assembly line autonomously.
For the official commencement of the facelifted S-Class' production at the Sindelfingen plant, an S560 4Matic drove independently off the final assembly line, without a driver at the wheel for 1.5km to the loading area within the plant.
The car uses a network of newly developed and patented camera, radar and ultrasonic sensor technology that works in conjunction with powerful software to accelerate and brake the vehicle independently.
Markus Schäfer, Member of the Divisional Board of Mercedes-Benz Cars, Production and Supply Chain commented, "The new Mercedes-Benz S-Class sets worldwide standards for safety, comfort, connectivity, and is on the road to automated driving. The S-Class's independent journey from the production line to the plant's loading area shows the future of how we will be able to use driver assistance systems in production,"
He added, "Perhaps, in the not too distant future, a Mercedes-Benz will even find its own way from the production line to its new owner".
The Sindelfingen plant is actively studying the possible use of the system for series production and investigating its future potential. Proper implementation of autonomous driving within the plant would negate the need for plant staff to drive assembled cars to the loading area and then be shuttled back to the plant.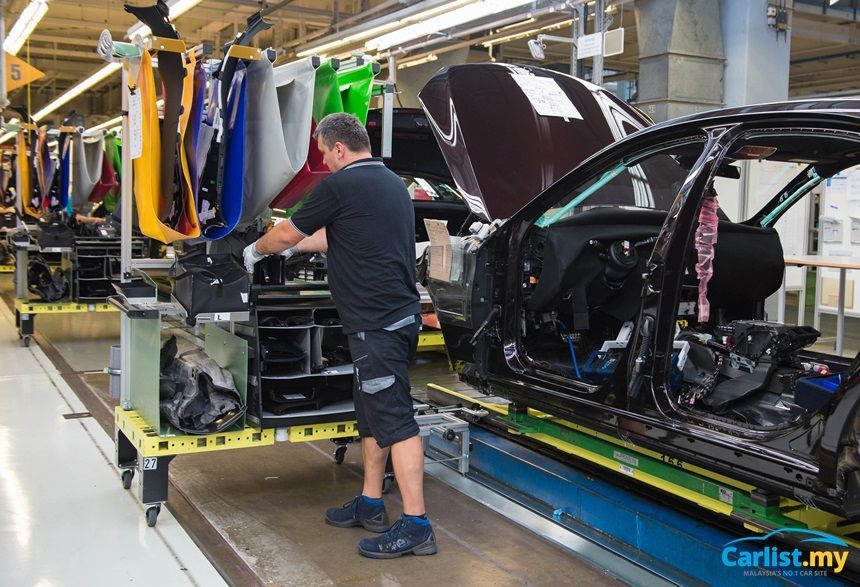 The start of production of the facelifted S-Class also brings about the introduction of Mercedes' latest manufacturing technology and processes, dubbed Industry 4.0 in the assembly area. Industry 4.0 implements the close integration of complex IT systems and communication technology – resulting in the optimised flow of materials, improved manufacturing flexibility and efficiency, and enhanced ergonomics for the workforce.
The new S-Class, which celebrated its premiere in April at the 2017 Auto Shanghai motor show, and will be launched in Europe from the middle of July onwards.
Several new engines are planned for the new S-Class – inline-six cylinders diesel and petrol engines and a new V8 twin-turbo petrol engine. Mercedes-Benz also plans to introduce a plug-in hybrid (PHEV) with an electric range of about 50 km.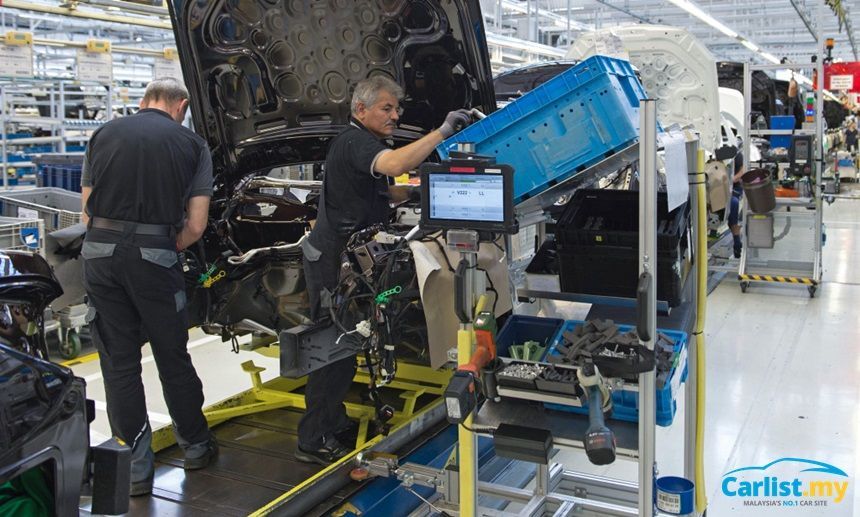 The facelifted S-Class will also debut new technology such as 48-volt Integrated Starter Generator (ISG) and electric booster compressor (eZV).
The top-of-the-range S-Class will feature the latest generation of the company's Intelligent Drive suite. Features such as Active Distance Assist Distronic and Active Steer Assist is able to keep which now automatically adjusts cruising speed ahead of curves or junctions in addition to active steering assistance.
---
---
---
---
Comments