2018 BMW M5 - Here's What You Need To Know
Auto News When BMW announced its seventh-generation 5-Series late last year, a total of seven models were available. BMW did not mention anything about its new M5, only stating that the M550i xDrive being the range-topper.
That is set to change later this year as BMW could debut the newest M5 at the 2017 Frankfurt Motor Show.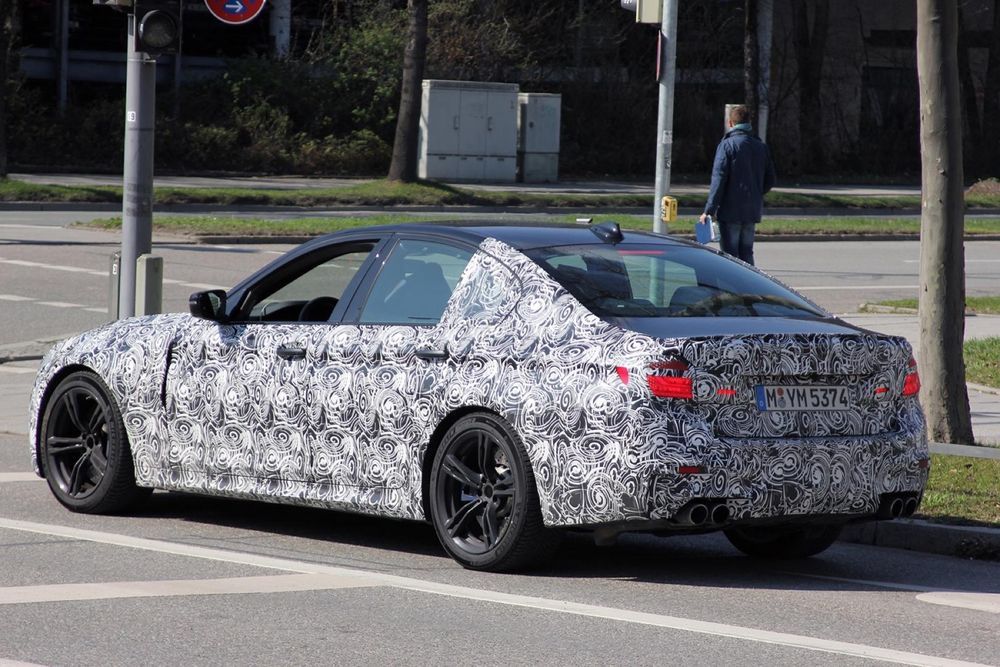 For starters, the upcoming 2018 BMW M5 will be real quick, thanks to its 4.4-litre twin turbo V8 powerplant from the outgoing F10 M5. Don't expect a plug-and-play solution from BMW's M department, as we understood that they have reworked the engine to produce well over 600 hp. The next-gen M5 is also going to be the first M car to receive the AWD treatment, which will allow it to complete the century sprint quicker than the M550i's 3.9 seconds. Bear in mind that the X5 M and X6 M are AWD models, though those two models are in fact SUVs.
Engine aside, it is very likely that BMW will be dropping the manual transmission altogether, opting for their ZF eight-speed automatic as reported by
BMW Blog
. The outgoing F10 M5 is available as an seven-speed dual-clutch automatic and six-speed manual, though the latter is limited to the North America market. We don't expect to see BMW fitting its dual-clutch transmission to the 2018 M5, as the ZF torque converter-type automatic copes better with the monstrous torque. The BMW M5's key rivals, the Mercedes-AMG E63 S and Audi RS6 are fitted exclusively with automatic transmissions.
Exterior wise, it is safe to assume that the M boffins have grafted on a far more aggressive outlook for the performance variant of the 5-Series. Expect to see large air intakes up front coupled with additional aerodynamic bits. The rear end is likely to receive the same sporty treatment, potentially with quad muffler tips and a rear diffuser.
Photo credit: BMW Blog
---
---
---
Comments